In:
Over the weekend, Royal Caribbean's Wonder of the Seas reached an important milestone when she was floated out at the Chantiers de l'Atlantique shipyard.
Photos by @josselinchevessier
Josselin Chevessier took the opportunity to send up his drone to grab some great photos of the next world's largest cruise ship right before she transfered to the outfitting dock in  Saint-Nazaire, France.
The term "floated out" refers to the transition a cruise ship under construction makes when she starts off being built in a dry area, and then is transitioned to the ocean for the first time.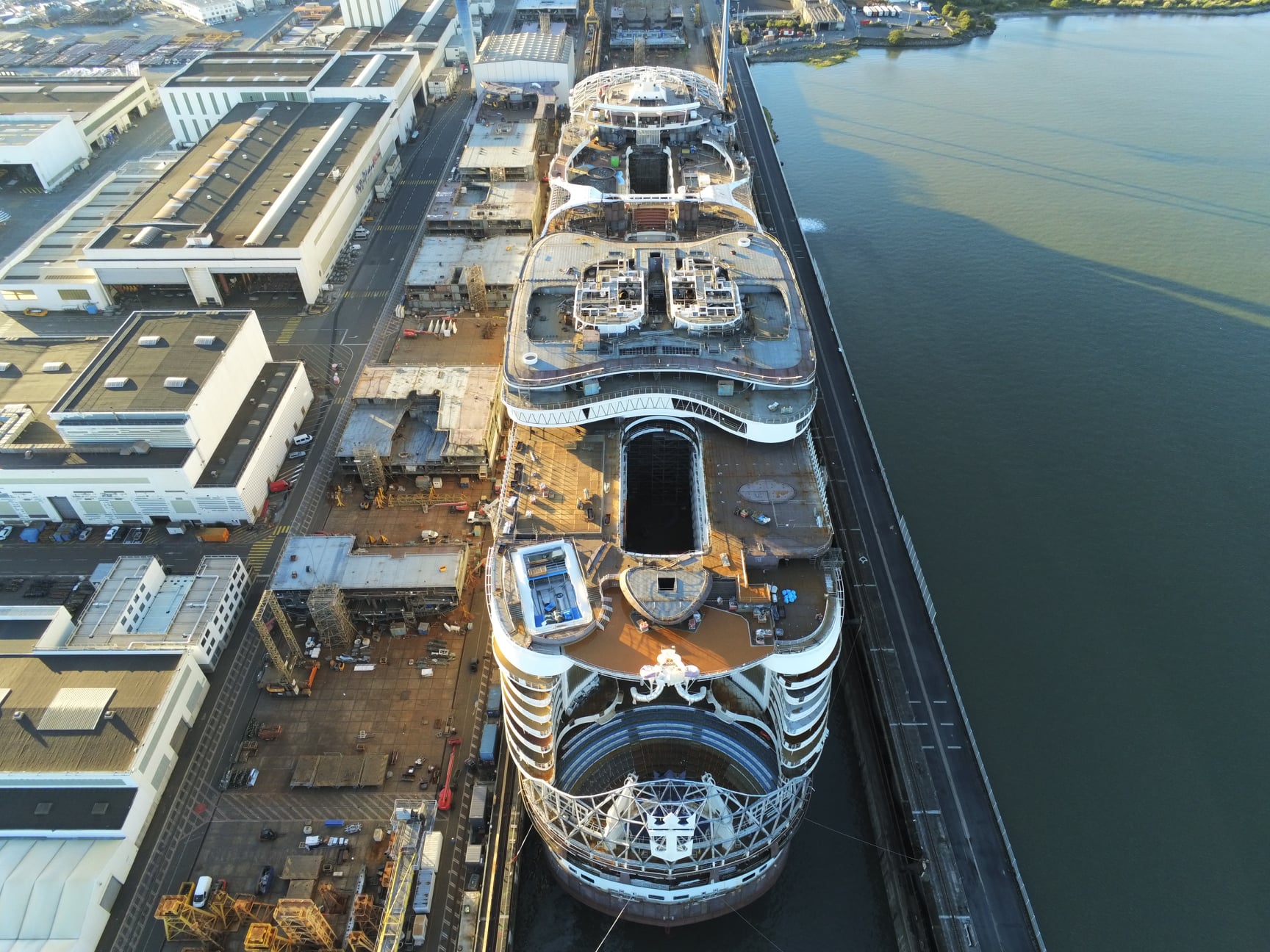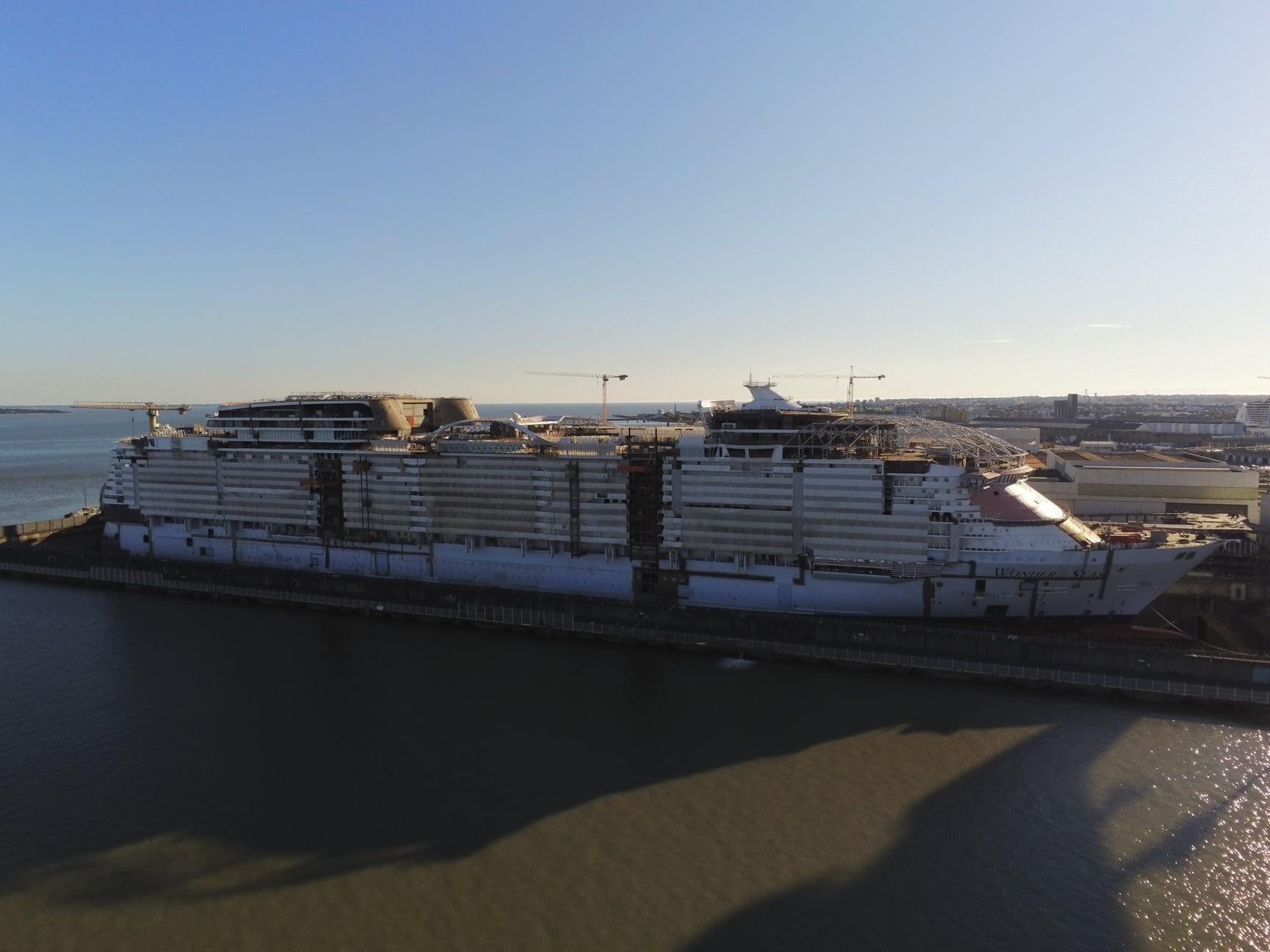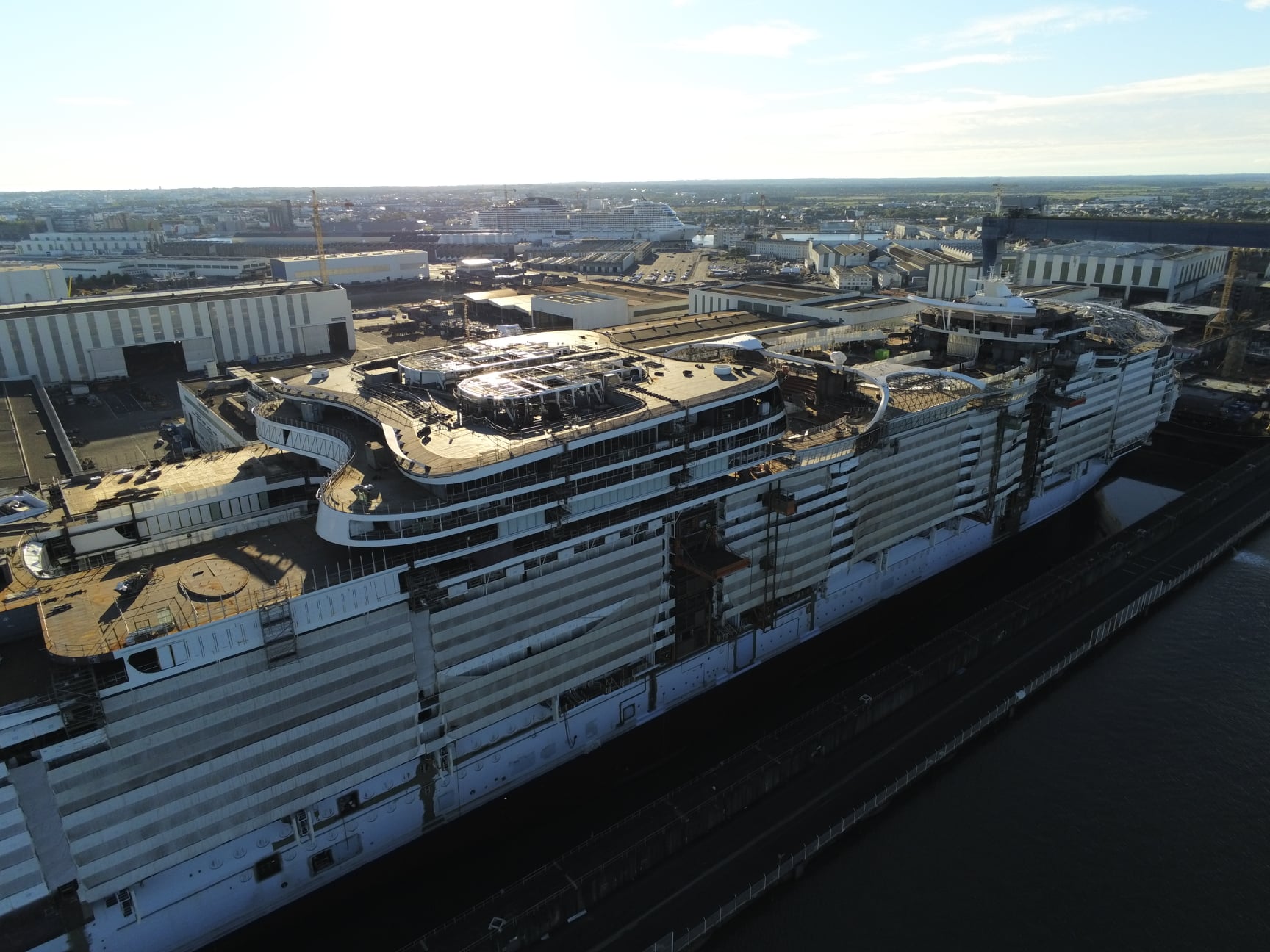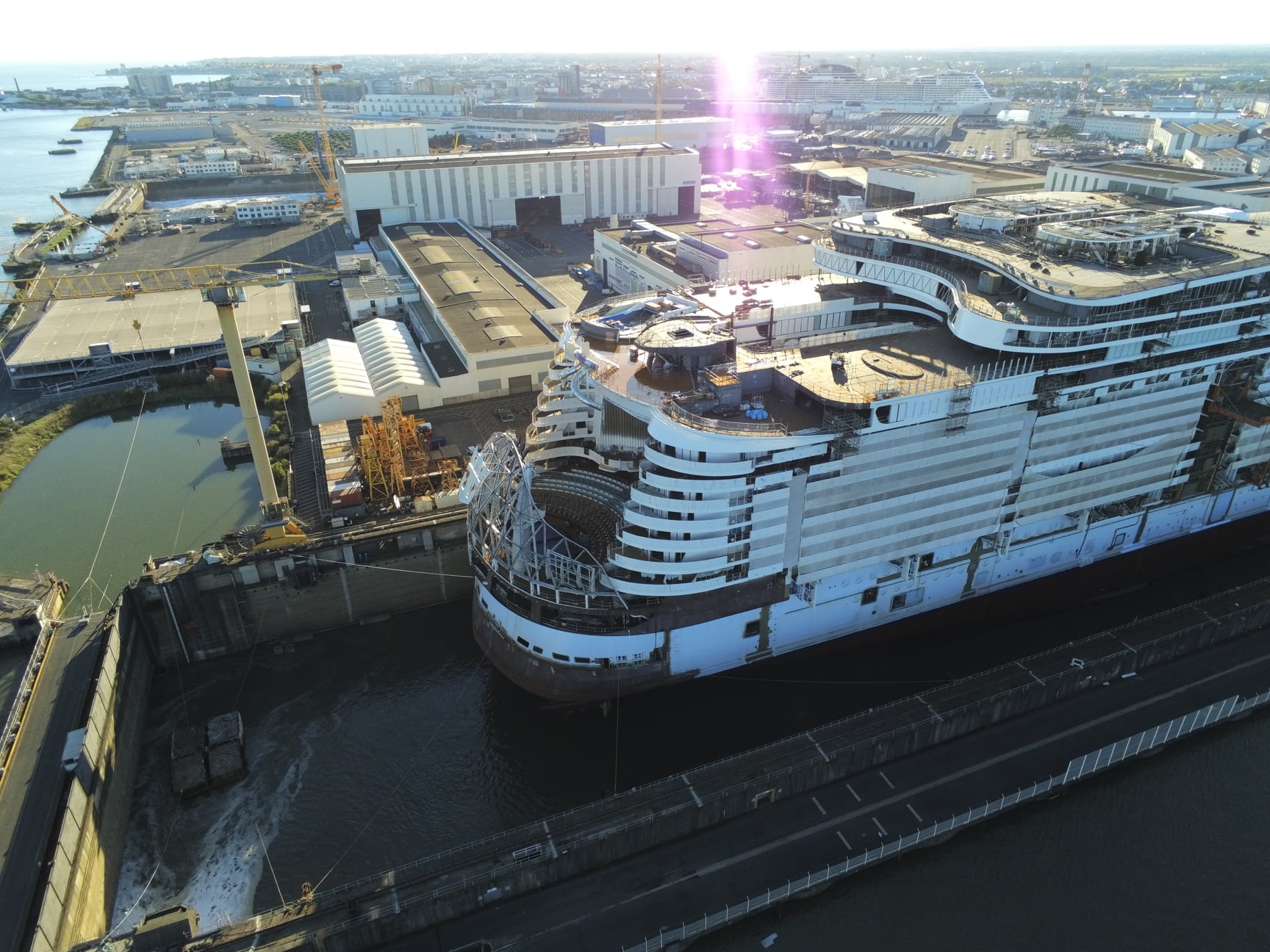 Using tug boats, Wonder of the Seas was moved into position from one area of the shipyard to another.
Now that Wonder of the Seas is floated out, much of the work to be done will focus on the ship's interior spaces.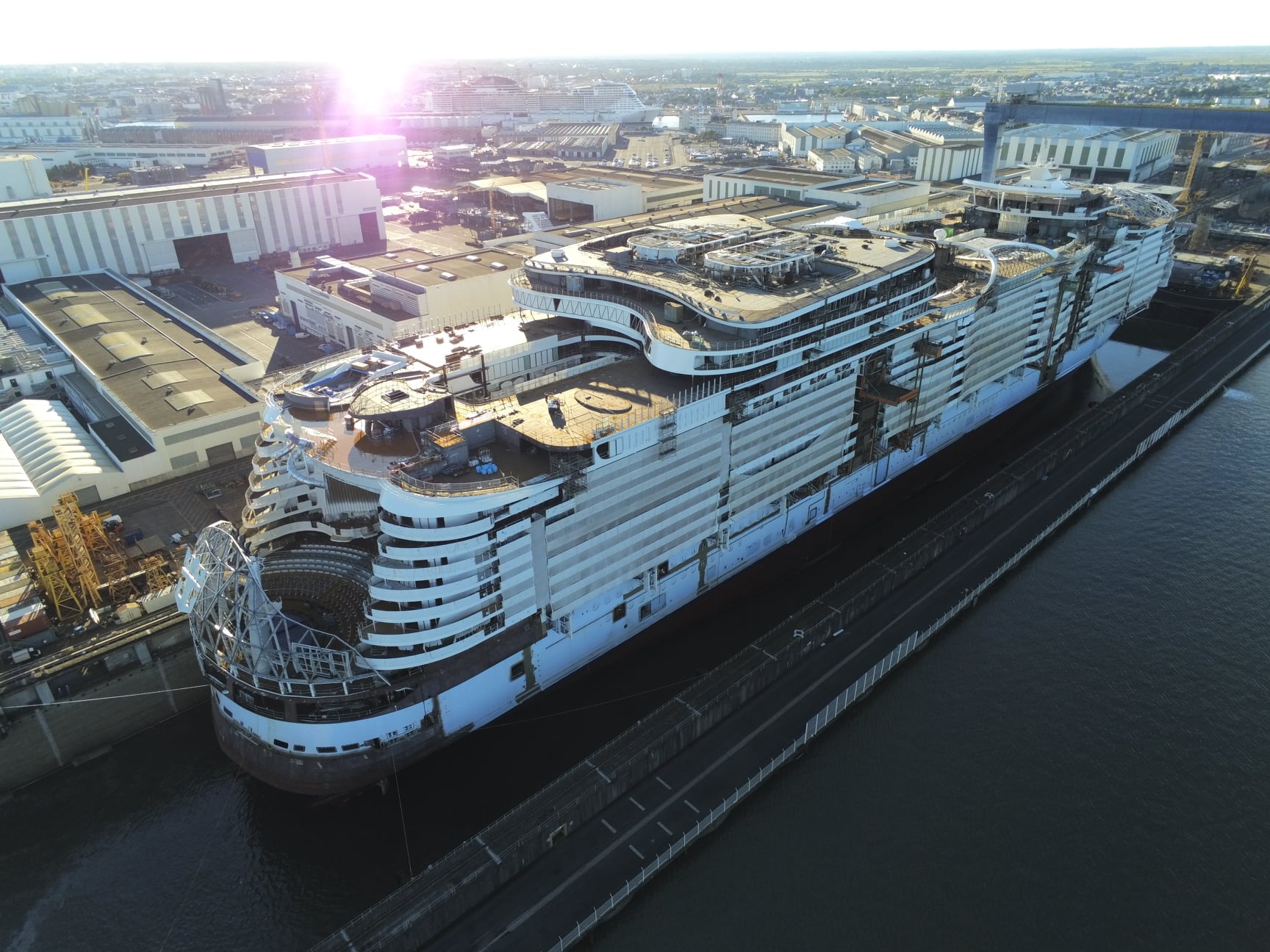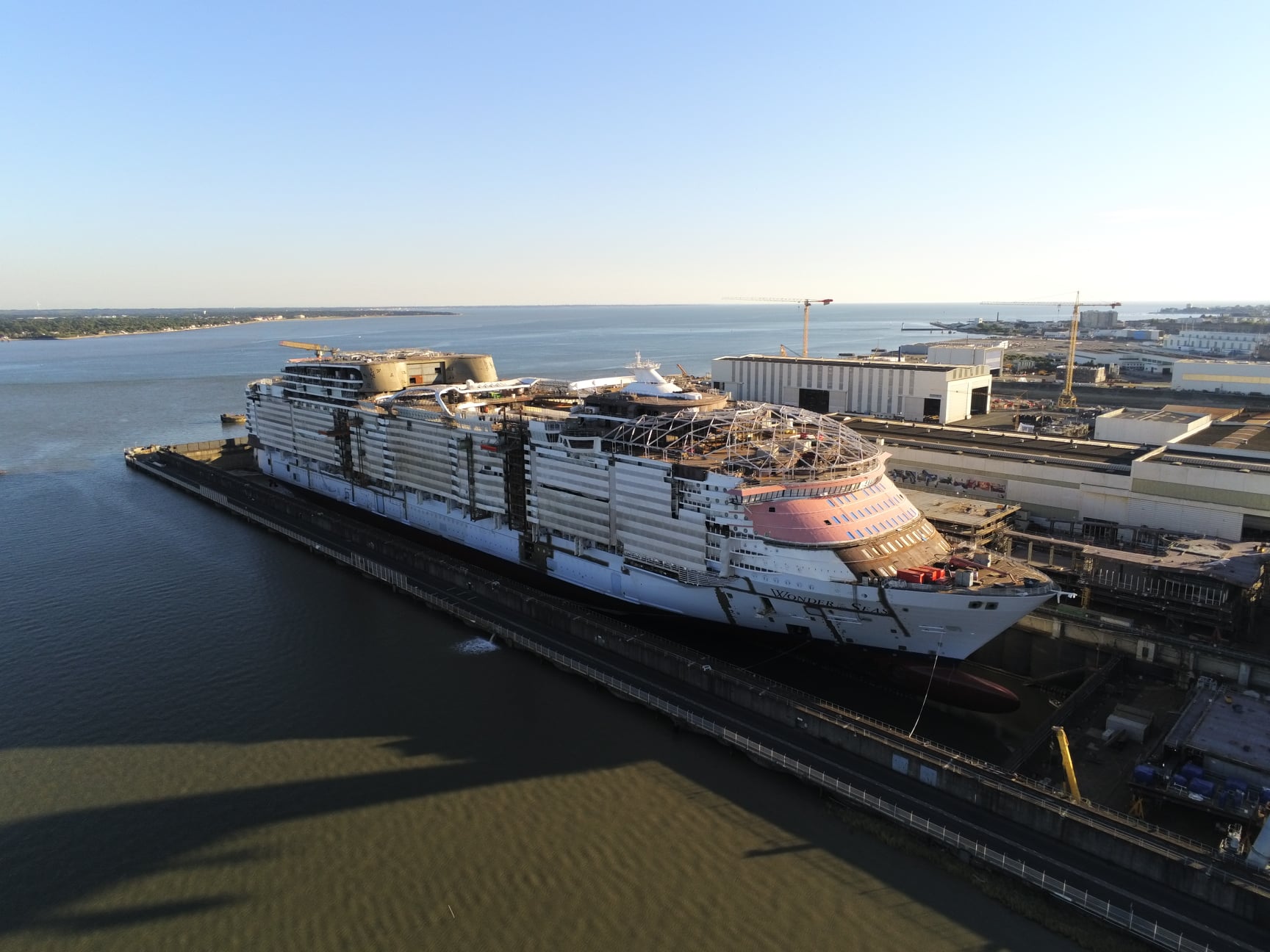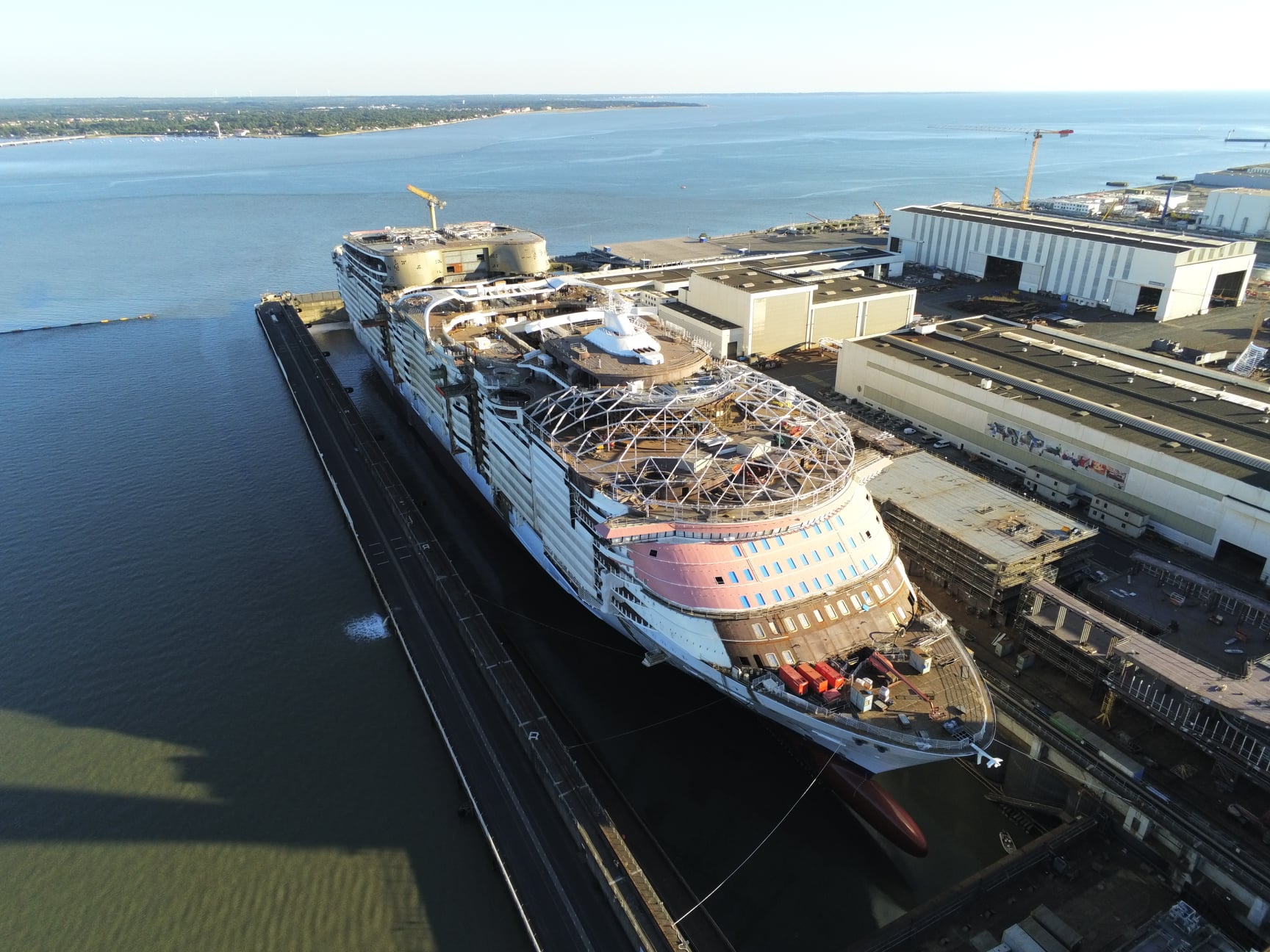 Wonder of the Seas will not join Royal Caribbean's fleet until sometime in 2022 and will sail from Shanghai and offer sailings around Asia.
Royal Caribbean has not released itineraries for Wonder of the Seas to book, nor indicated when exactly in 2022 Wonder will start sailing yet.