In:
Royal Caribbean has changed its mind where it will send the soon-to-be largest cruise ship in the world.
Instead of being based in China, Wonder of the Seas will call Fort Lauderdale, Florida home, and begin sailing from Port Everglades on March 4, 2022.
Wonder of the Seas will sail from Fort Lauderdale just in time for spring break in 2022 and in Europe, sail from Barcelona for summer vacations in the Western Mediterranean in May.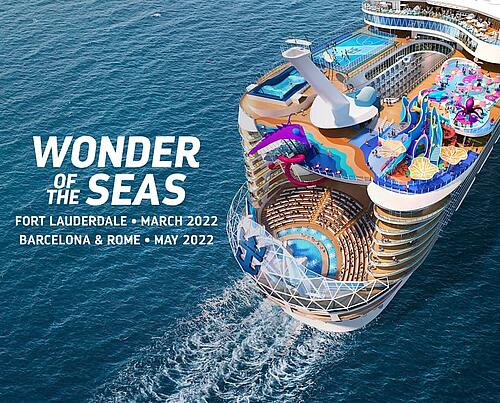 Back in October 2019, Royal Caribbean had originally announced Wonder of the Seas would be homeported in Shanghai, China year-round.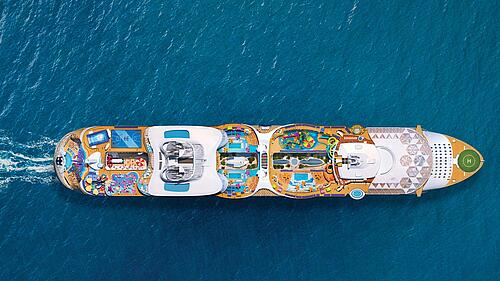 The impact of the global health crisis meant a delay in Wonder's construction, and perhaps even the impetus for changing her homeport.
Royal Caribbean International President and CEO Michael Bayley talked about the change, "The momentum taking off across bookings and our returning ships in the U.S. and Europe is significant. With half of our fleet sailing again, we are encouraged by what we're seeing. These regions are in the position to welcome a brand-new, innovative ship like Wonder of the Seas."
"Wonder will shine bright as the world's newest wonder in the Caribbean and the Mediterranean. And what's in store is the ultimate vacation experience that highlights the very best of Royal Caribbean, reimagines renowned favorites and introduces new adventures every guest, no matter their age, can enjoy."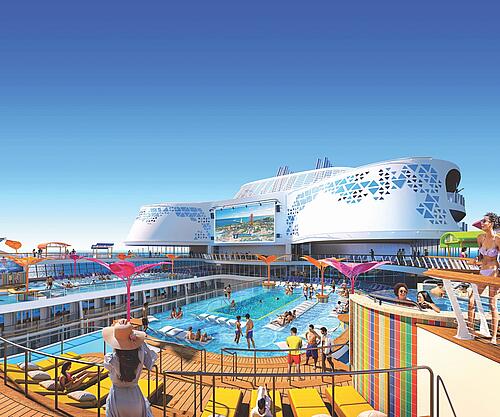 Port Everglades was the original homeport for Royal Caribbean's Oasis Class ships, as Terminal 18 was built specifically for Oasis and Allure of the Seas when they first debuted.
Wonder of the Seas will become the largest cruise ship world, and can accommodate 6,800 passengers and 2,400 crew members. She has a length of 362 meters and a width of 66 meters for a weight of 230,000 tons and a draft of over 9 meters.
She is the fifth Oasis Class cruise ship in Royal Caribbean's fleet, and has 100 cabins more than Symphony of the Seas.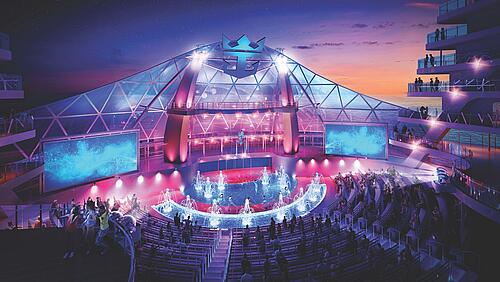 Another major different for Wonder of the Seas is the addition of an eighth neighborhood: the Suite Neighborhood. Neighborhoods are how the cruise ship is differentiated for easier navigation by guests.
Royal Caribbean describes this as an area exclusively for suite guests onboard:
"The new neighborhood provides a private experience like no other, featuring world-class dining, a new sun deck for unparalleled ocean views, a private lounge and restaurant and much more. Moreover, loved ones can make it the getaway of a lifetime when they book the expansive and beloved Ultimate Family Suite."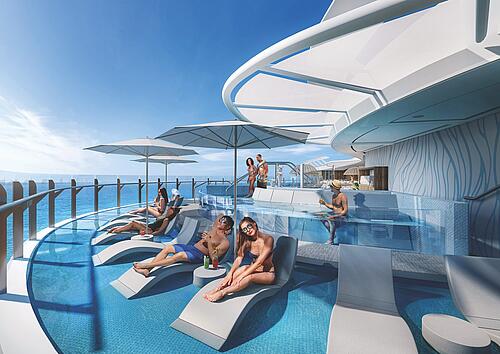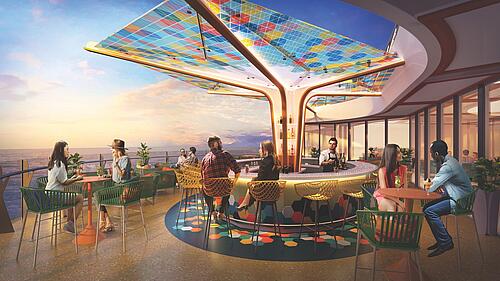 Based on released deck plans, it appears this neighborhood could be part of Decks 17 and 18.
The ship will also have a cantilevered pool bar named The Vue, and Wonder Playscape – an interactive, open-air kids' play area.
Royal Caribbean says the Wonder Playscape will be, "an underwater world studded with slides, climbing walls and more."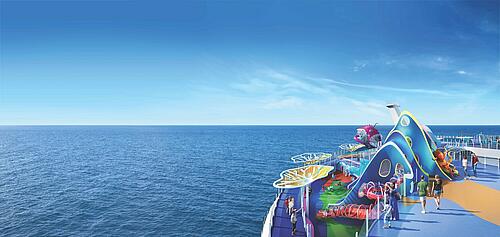 Wonder of the Seas recently completed her sea trials, and is at the Chantiers de l'Atlantique shipyard in Saint-Naizaire, France.
UPDATE: Wonder of the Seas will replace Allure of the Seas in Europe for summer 2022. Guests booked on Allure will get moved to Wonder.
Caribbean sailings are available to book immediately. European sailings will open for booking on September 22.