In:
Royal Caribbean's Wonder of the Seas has started cruising, and while I've done my best to share what the new cruise ship is like, some questions remain.
While I have shared a lot of information about the cruise experience in live blogs and a look around the ship, there are still questions cruise haves have about going on Wonder of the Seas
I asked for which questions folks still have, and I'll do my best to answer as many as I can right here.
Does the Solarium have a pool?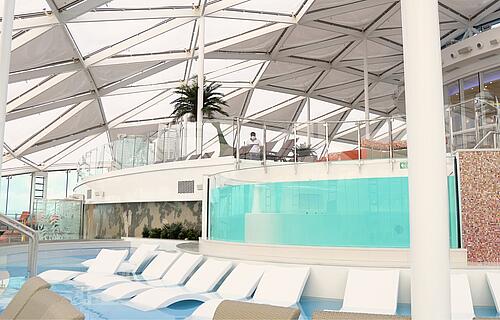 Yes, there is a pool in the adults-only Solarium on Wonder of the Seas.
While the pool may look more like a pool on a Quantum Class ship, there is definitely a pool to wade in and enjoy to cool off.
How do you rank the new southern food restaurant compared to other specialty dining and should we expect to see it on other ships in the future?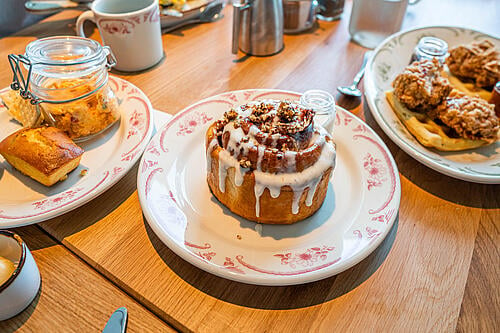 The Mason Jar is a brand new concept for Royal Caribbean, and based on the first two weeks, it seems to be a big hit.
First and foremost, I appreciate variety. Having a completely new concept offers everyone more choices in where to dine, with little overlap in cuisine.
I'm certain Royal Caribbean is evaluating how well the concept is received and future ships certainly could have a Mason Jar onboard if demand keeps up at its current pace.
Do they have a Broadway show on Wonder of the Seas?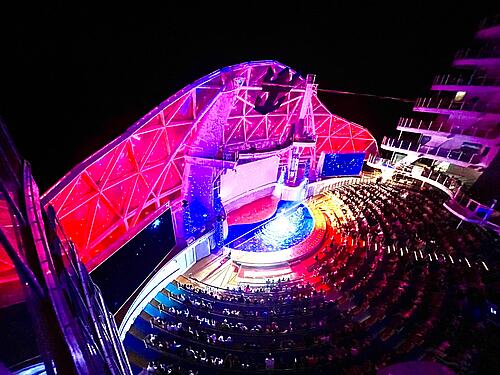 No, there is not a Broadway show on Wonder of the Seas and Royal Caribbean has made no indication one is coming.
However, an additional featured production show is coming to the new ship later this year.
Effectors 2 will be a follow-up to the hit show first seen on Spectrum and Odyssey of the Seas, which has the cruise line's own brand of super heroes singing and dancing their way around the stage to show off the power of music.
Thoughts with the noise from the pool movie at night being heard in Central Park?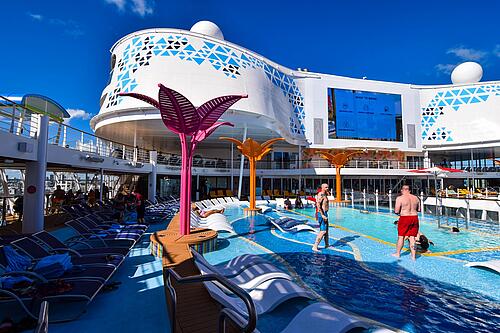 One change Wonder of the Seas has compared to other Oasis Class ships is the addition of a movie screen on the pool deck, which can be seen and heard below in Central Park.
Some of the first cruisers reported the sound of the music and movies shown on the movie screen can be heard quite clearly in the neighborhood 7 decks below.
I haven't stayed in a Central Park balcony room on Wonder of the Seas, but I have walked through the Central Park neighborhood plenty of times to hear a song or part of a movie played on the big screen.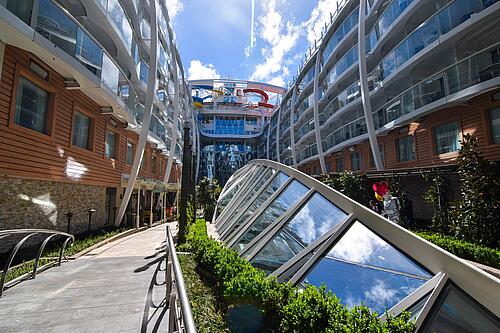 My initial reaction was on all Oasis Class ships, you can easily hear music from the pool deck down in Central Park, so this is not a new phenomenon.
If you're someone that goes to bed on a cruise ship before midnight, perhaps this might cause a noise bleed issue in your room. 
Personally, I'm not in my cabin enough at any time of the day for this to be a major impact.  But if you're sensitive to noise, or perhaps need to get to bed early on some nights, booking an ocean view cabin might be a better choice.
What's the difference with the suite neighborhood?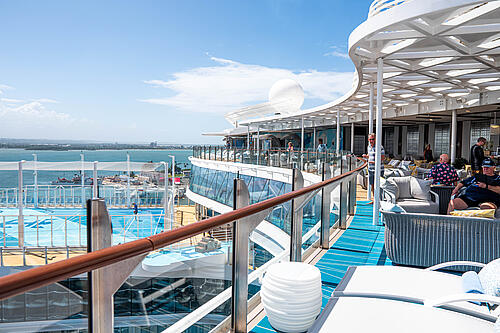 Royal Caribbean has revamped the suite neighborhood on Wonder of the Seas. In short, it's much larger than traditional suite sun decks and offers more to do there.
You'll find a full bar, pool, and comfortable seating. More importantly, there's abundant shade.
Biggest differences & positives or negatives compared to Harmony of the Seas?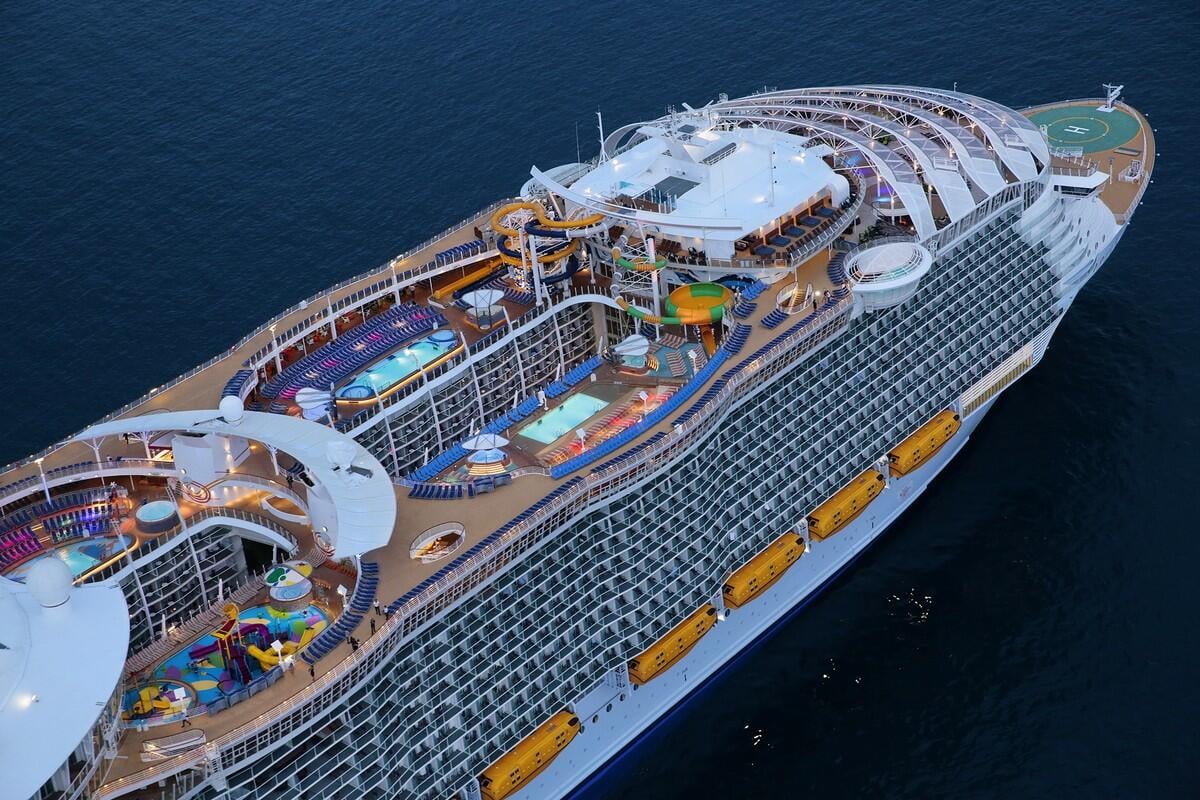 When it comes to all Oasis Class ships, you'll notice the shows and dining varies the most among the Oasis Class ships.
I think the pool deck is noticeably different on Wonder, and I love the new seating options there and general look.
Harmony has more shows onboard, including a Broadway show. That's not a knock against Wonder's shows. Rather, it's just simple math that Harmony has more shows.
What exactly is the Playscape?
It's a mix of a few different family-friendly activities in one.
You'll find mini golf, slides, and things to climb and bounce on. It seems to be a better fit for younger kids than older kids, but children make their own fun.
Is there an escape room on Wonder of the Seas?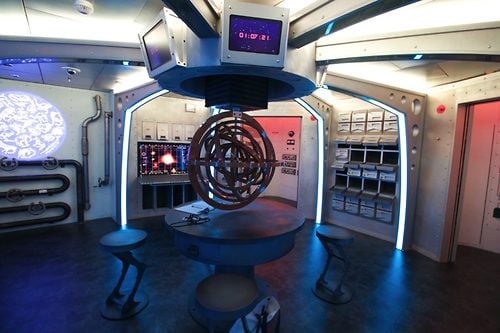 Not yet.
There is a sign for it outside of Adventure Ocean on deck 14.  From what I'm hearing, they're working on building it out.
No word when it might open.