In:
The world's largest cruise ship is one giant step closer to her launch.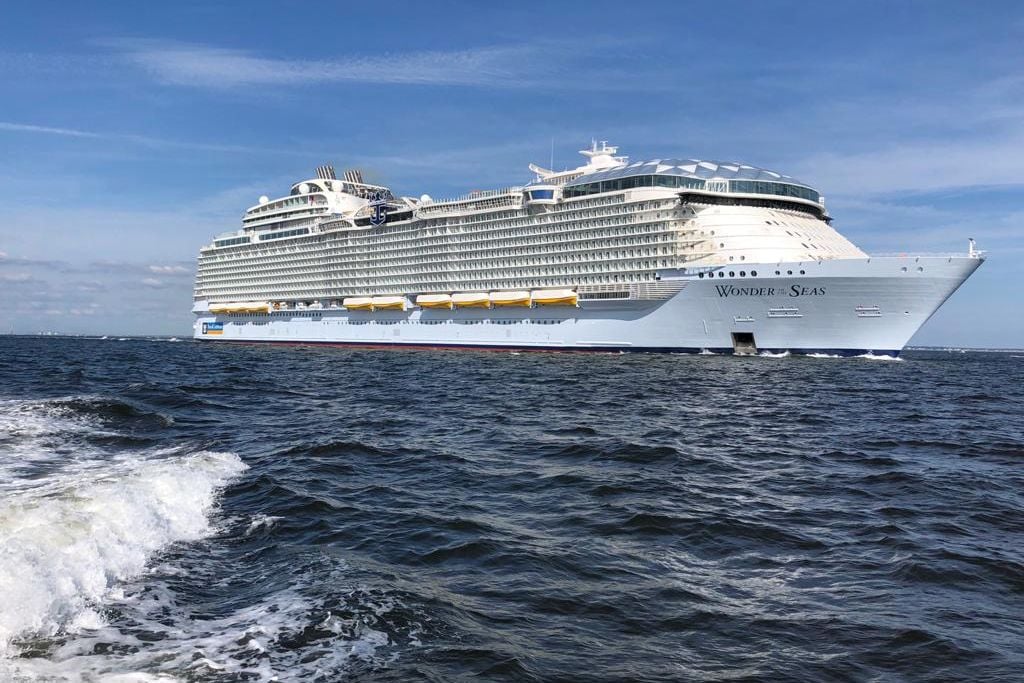 Photo by Bernard Biger / Chantiers de l'Atlantique
Royal Caribbean's Wonder of the Seas departed the Chantiers de l'Atlantique shipyard in Saint-Naizaire, France to begin a 4-day voyage to test the vessel out.
According to the shipyard, seven dozen tests will be carried out onboard to test out the ship's performance.
The shipyard will evaluate the ship's speed, fuel consumption, stability, noise and vibration measurements to ensure the ship is operating correctly.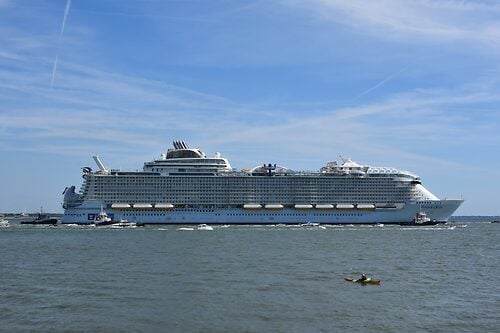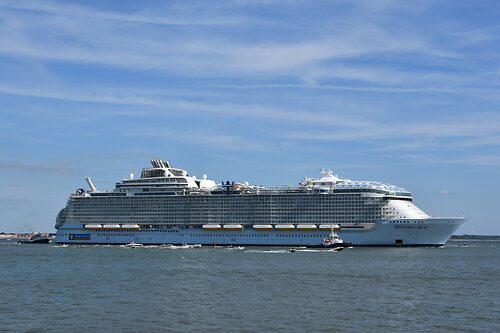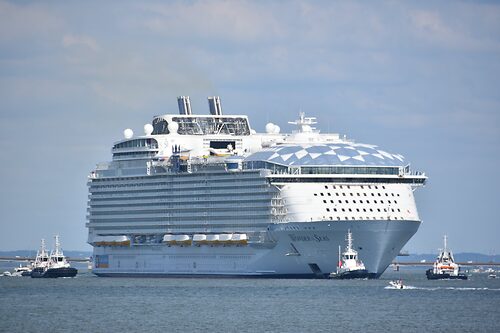 Photos by Christophe Dedieu
The plan is for Wonder of the Seas to spend 4 days at sea, and return to Saint-Naizaire on Tuesday, August 24 with the tide at around 5am.
Wonder of the Seas will become the largest cruise ship world, and can accommodate 6,800 passengers and 2,400 crew members. She has a length of 362 meters and a width of 66 meters for a weight of 230,000 tons and a draft of over 9 meters.
She is the fifth Oasis Class cruise ship in Royal Caribbean's fleet, and has 100 cabins more than Symphony of the Seas.

Photo by Gwen
This is the third Oasis Class ship built at Chantiers de l'Atlantique in Saint-Naizaire, France (Harmony and Symphony of the Seas).
Wonder's debut was pushed back from 2021 to 2022 due to the global health crisis. The impact of worldwide port and shipyard closures has created delays in the construction schedule and delivery of Wonder. 
Wonder of the Seas will sail from Shanghai and is scheduled to begin cruises in Spring 2022.
What are sea trials?
Sea trials are tests of a cruise ship's navigational and technical systems, which are the final part of cruise ship construction prior to delivery.
Everything from the ship's propulsion, to navigation, to engines are tested before it can be ready to join the fleet.
Sea trials range in duration, sometimes one or two sessions is common.
The sea trials are conducted with a combination of Royal Caribbean crew members, as well as shipyard workers.