In:
It appears Royal Caribbean is going to increase the size of the name on the side of it's newest cruise ship.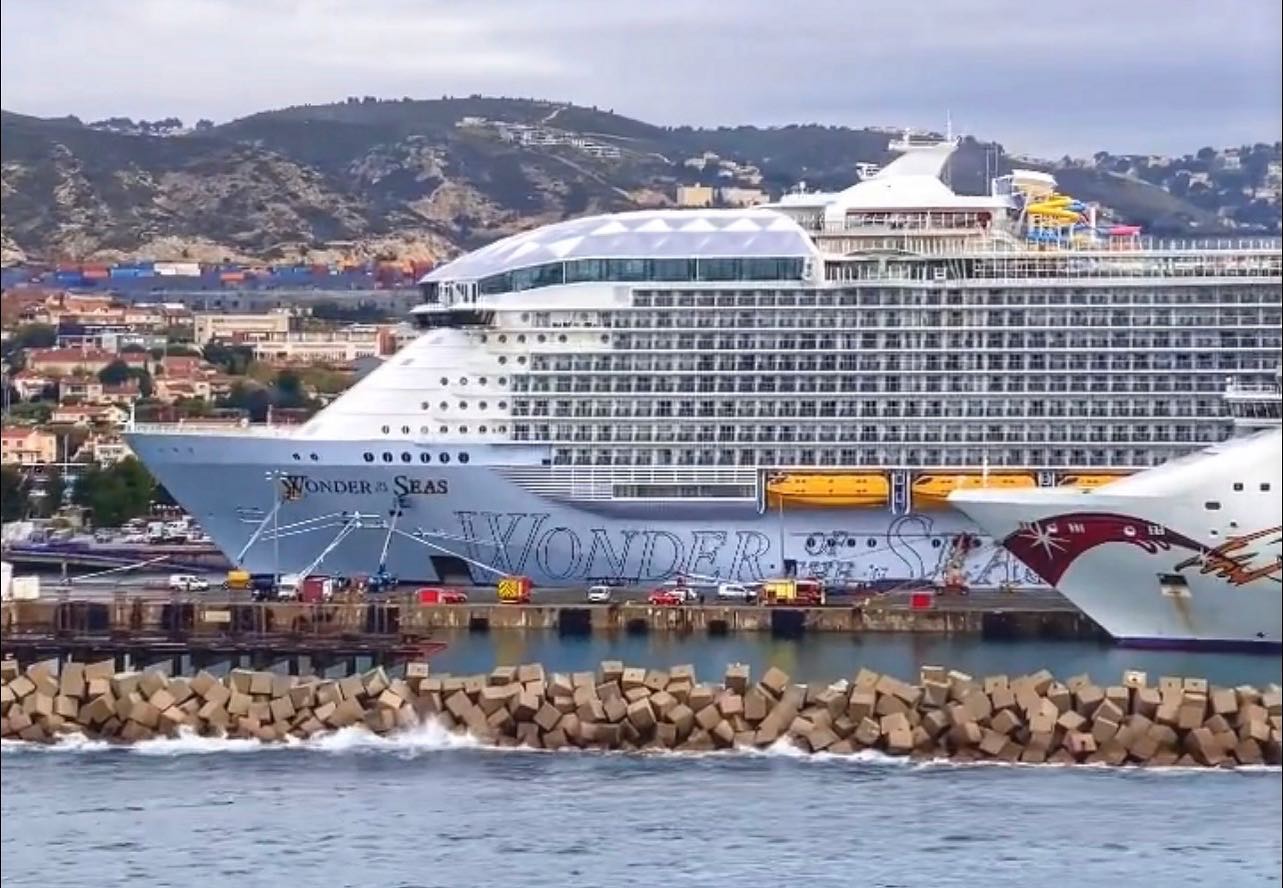 While docked in Marseilles, France, Wonder of the Seas is getting some painting done on her hull to increase the size of her name.
When the ship departed the Chantiers de l'Atlantique shipyard, Wonder of the Seas' name was painted like nearly all ships have in the fleet. Now, it appears Wonder's name will move to a large size that is similar to Odyssey of the Seas' name.
The Ready for Cruise Facebook page noticed the change in a video posted by Instagram user victoriabalabaeva, where the outline for the new name can be easily seen.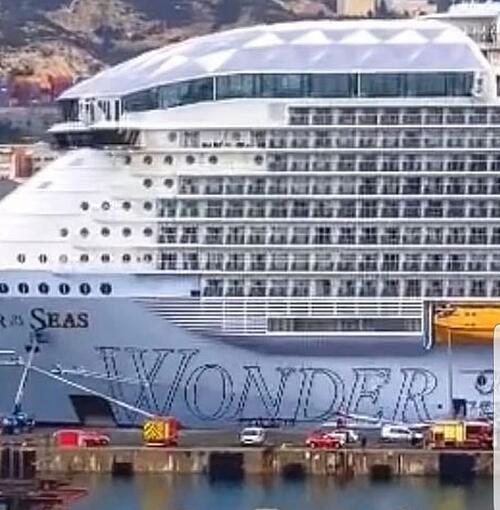 The new name is positioned lower on the hull compared to other Oasis Class ships so that the larger size letters can fit better.
In the case of Odyssey of the Seas, the "O" alone measures 11.2 meters (36 feet) in height.
When Wonder of the Seas debuts next year, she will become the new largest cruise ship in the world.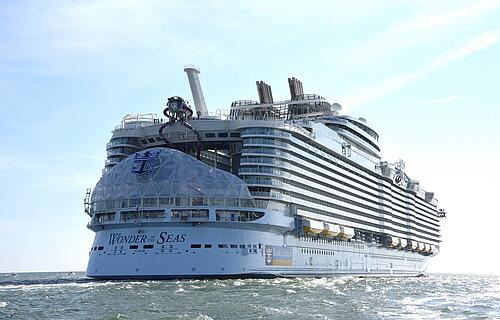 The inaugural sailing of Wonder of the Seas is scheduled for March 2022, when Wonder of the Seas departs from Port Everglades in Fort Lauderdale, Florida.
She will then transition to the Mediterranean, beginning May 2022.