In:
A trio of new trademarks registered by Royal Caribbean could point to a new dining concept for a Southern cuisine restaurant.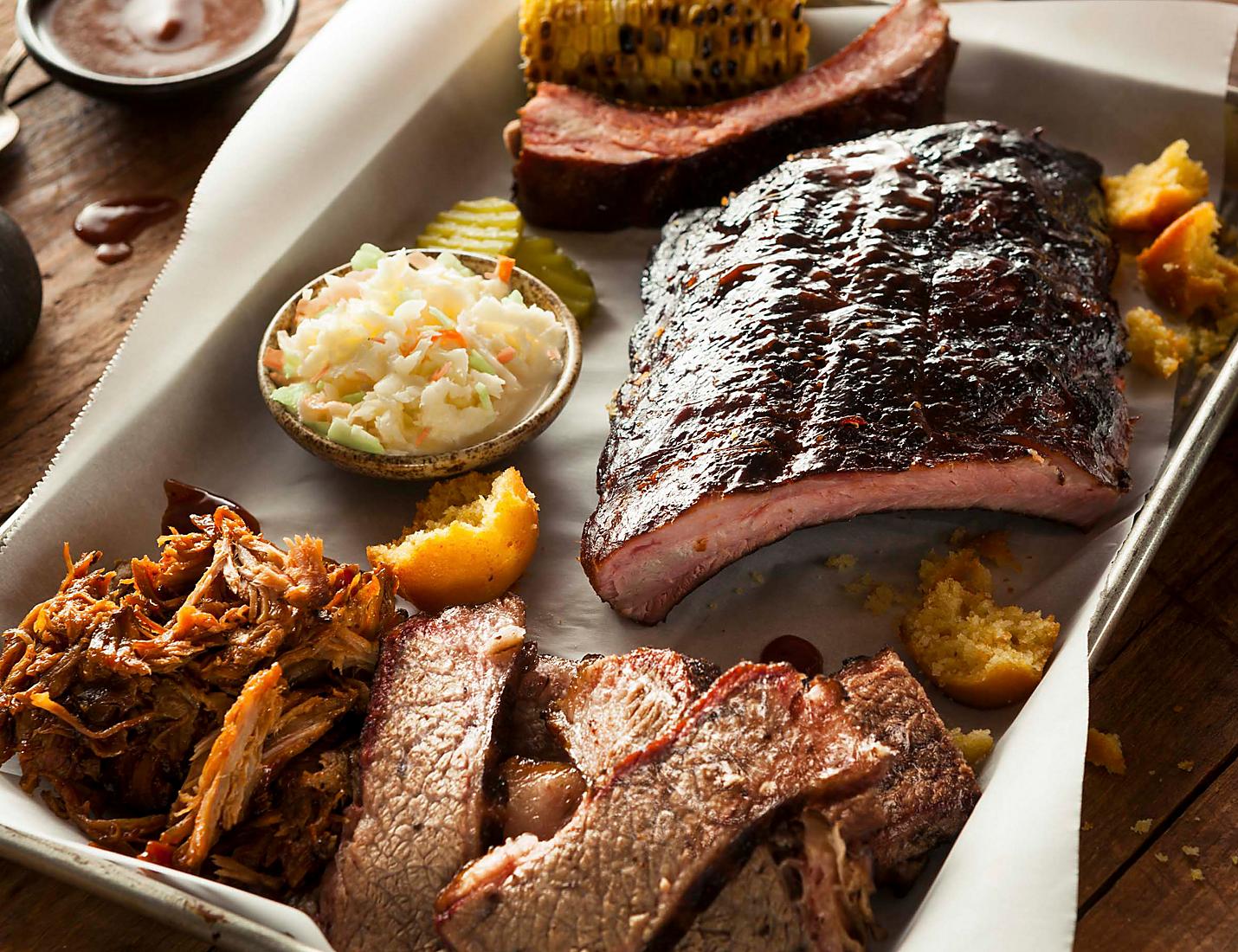 On October 5, Royal Caribbean registered three trademarks that seem to evoke a Southern motif:
Mason Jar
Savannah's Table
Palmetto Room
Savannah is a prominent Southern city, located in Southeast Georgia on the Atlantic Ocean. The palmetto tree is on the flag for South Carolina. Mason jars are widely used in the south, and used for canning, preserving, or storing food. In fact, southerners commonly refer to any glass storage vessel used for these purposes generically as a Mason jar.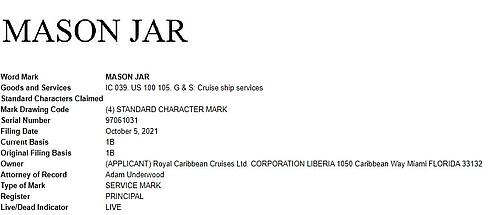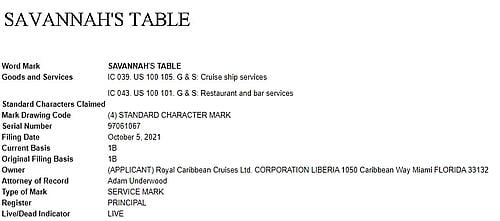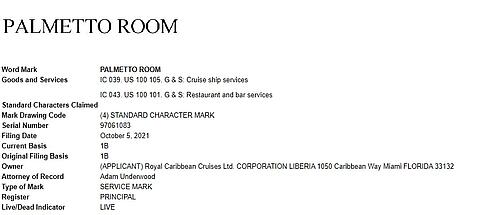 All three of the trademarks simply state the trademark is "intended to cover the category of cruise ship services."
The new trademarks line up with surveys sent to cruise passengers in September 2021 asking them their opinion of a new restaurant based around the concept of "southern hospitality."
The classic BBQ restaurant idea was sent in an email survey and described as offering smoked brisket, rubs, fried chicken and plenty of appetizers, sides and desserts.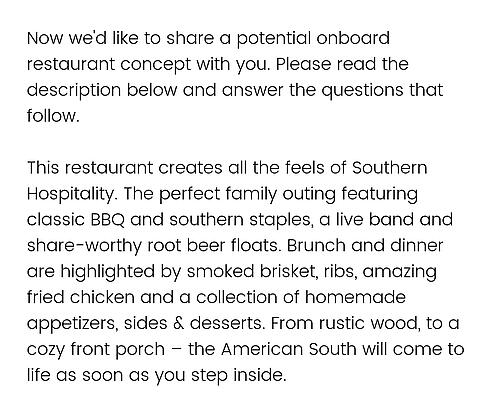 In the survey, Savannah's Table, The Mason Jar, and Palmetto Room were all listed as possible names for this new BBQ restaurant.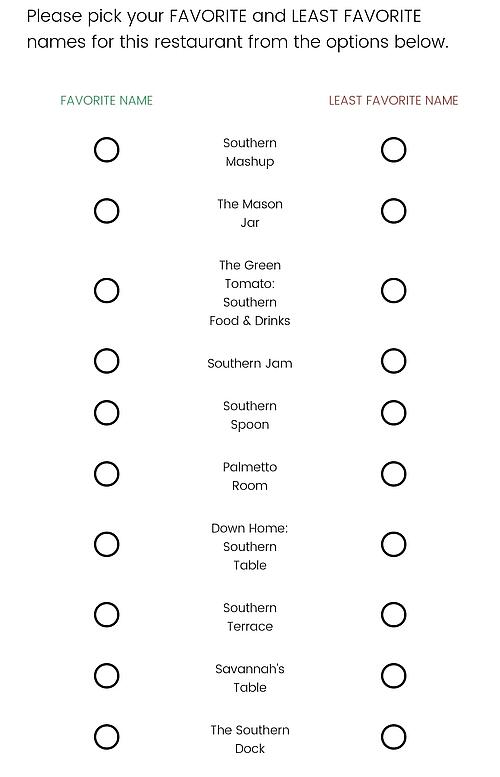 It is worth noting that Royal Caribbean regularly trademarks names and not all trademarks end up becoming actual venues.
Quite often Royal Caribbean trademarks words and phrases with little to no detail on how it may or may not be used.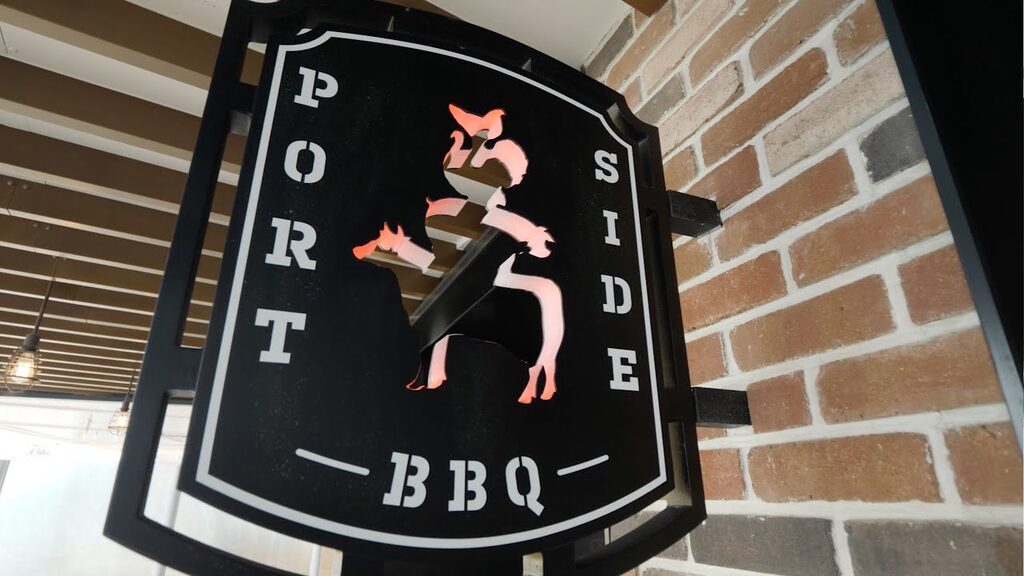 If a southern BBQ restaurant becomes a reality, it would be the second BBQ restaurant concept for Royal Caribbean. Royal Caribbean first introduced a BBQ venue on Oasis of the Seas during her 2019 amplification known as Portside BBQ.
Portside BBQ is priced a la carte, with a menu of tender brisket, pulled pork, chicken, beef ribs, burnt ends and even turkey legs. In addition, there's sides like homestyle cornbread and irresistible mac & cheese.
Currently, Portside BBQ is only available on Oasis of the Seas. There were plans to add it to Allure of the Seas, but Allure had her amplification cancelled in 2020.