In:
Fear not, Royal Caribbean won't be charging you for pizza on your next cruise.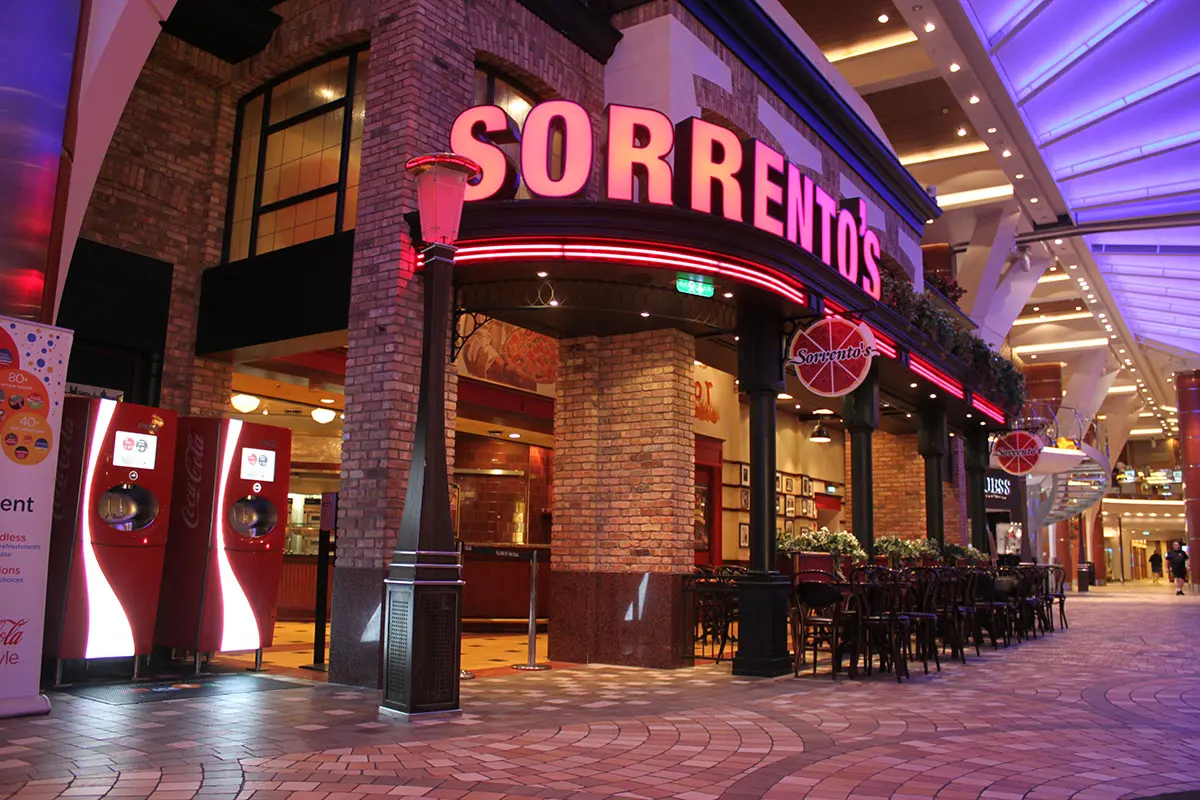 A customer survey made its way around the internet that posed the question if people would consider paying extra for the pizza that is currently free onboard.
Cruise fans erupted in an avalanche of condemnation that the cruise line would even consider charging cruise ship passengers for pizza.
The controversy reached Royal Caribbean International President and CEO Michael Bayley's desk, as he took to social media to calm concern over such a change.
How it all started
Last week, a RoyalCaribbeanBlog reader shared a copy of an email survey he received from Royal Caribbean asking about many topics, including opinions on making the free pizza an extra charge item.
Royal Caribbean surveys are a commonly used tool for the company to evaluate and get feedback on all aspects of its operations.  However, the question of charging for pizza was something new, since the Sorrento's Pizza onboard has always been a complimentary option.
The question on the survey was, "If Sorrento's Pizza was offered for a fee, would you still dine there?".
It then asked if changing Sorrento's from complimentary to an extra cost venue would stop them from cruising with Royal Caribbean, "How would Sorrento's Pizza being offered for a fee impact your likelihood to choose Royal Caribbean in future?"
As word spread about this question, a lot of cruise fans began to worry that charging for pizza was a step on the slippery slope of higher cruise costs.
In fact, it seemed many people were more upset with the precedent it sets, rather than actually paying for the food.
Dawn Thompson's comment on social media exemplified many people's thoughts ont he matter, "I understand cruise ships lost a lot of money during Covid, but trying to make up all that money at once by putting an up charge on everything! They will lose their base and limit the amount of new customers and lose more!"
"We are not charging for pizza"
Mr. Bayley posted on his Facebook page an update that addressed the pizza survey and to assure guests there will not be a change.
He first explained how the survey question came to be, "A couple of weeks ago we conducted one of frequent small group guest surveys. As usual we asked questions on this n that!  Including customer thoughts on $ charges for Pizza!   The question was posted with the result that many emails and comments were sent! "
According to him, 80% of the respondents said they were against Royal Caribbean charging for pizza onboard its cruise ships.
"The survey said 80 per cent of guests were opposed, 20 per cent of guests said they would still go for Pizza with a charge."
He also said about a quarter of the people would consider changing other cruise lines if Royal Caribbean began charging for pizza.
Most importantly, Mr. Bayley assured cruisers the free pizza isn't going anywhere, "To calm all our Pizza lovers don't worry we are not charging for Pizza."
A relief to cruise fans
For many cruise fans, this update was a welcome sigh of relief.
Nancy Bridges posted, "Thank you for listening, Michael."
Tracey Garner added, "Thank you for listening to your loyal customers! It is very much appreciated!"
Mike Barngrover joked, "That's a relief Michael. I did not want to move my cruises to Carnival."
Russel Lomas suggested working on the surveys so they aren't as easily misconstrued, "You may want to think about how the question was worded in the survey so that in future people to do not get into an uproar on social media about issues or questions like this."