In:
Odyssey of the Seas received her propellers this week, which means she is one step closer to completion.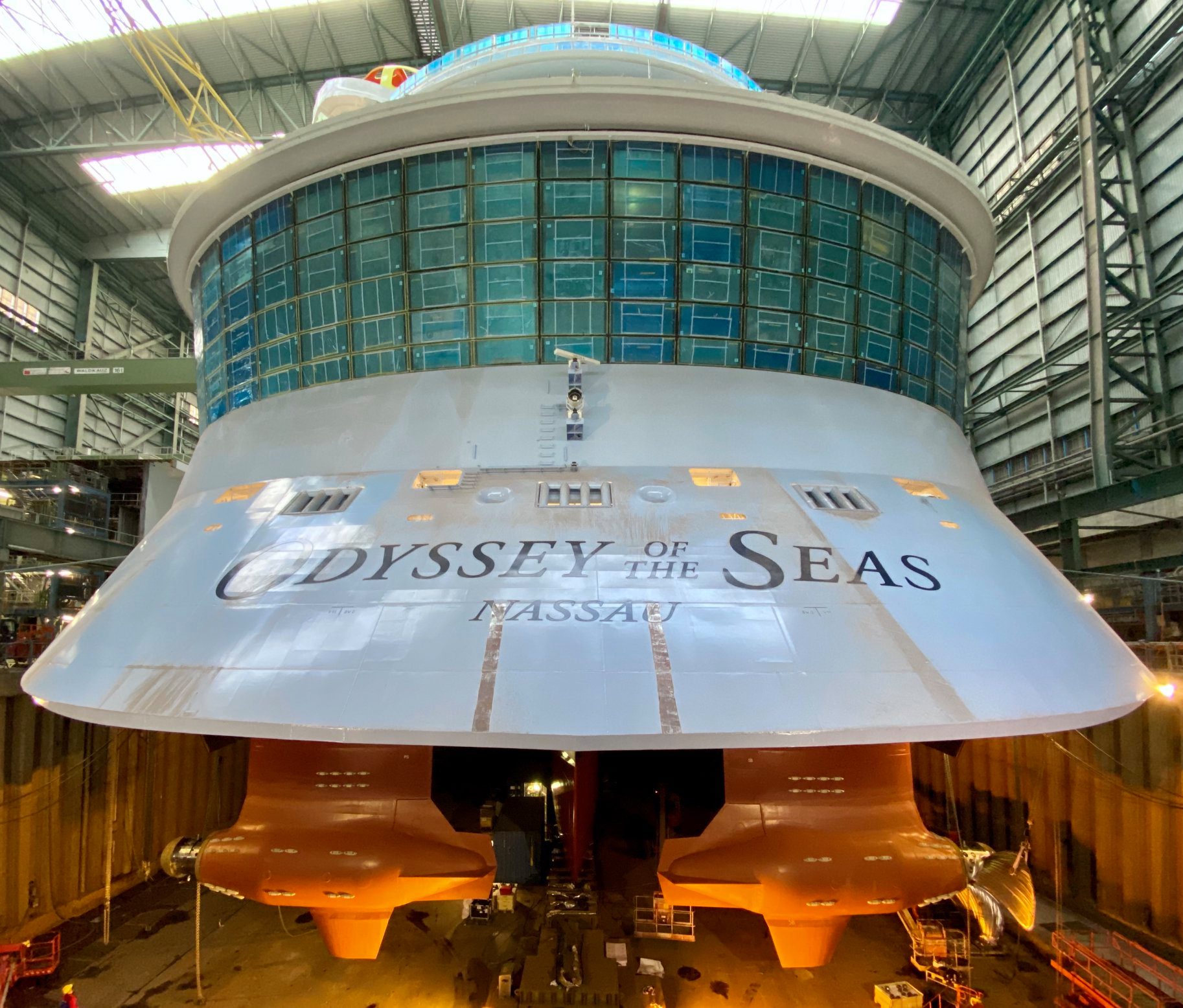 Meyer Werft shipyard shared new photos of the underside of Odyssey of the Seas that now features propellors attached to the azipod units.
The azipod propulsion units were installed on Odyssey of the Seas back in May 2020, but this week, the propellors were installed.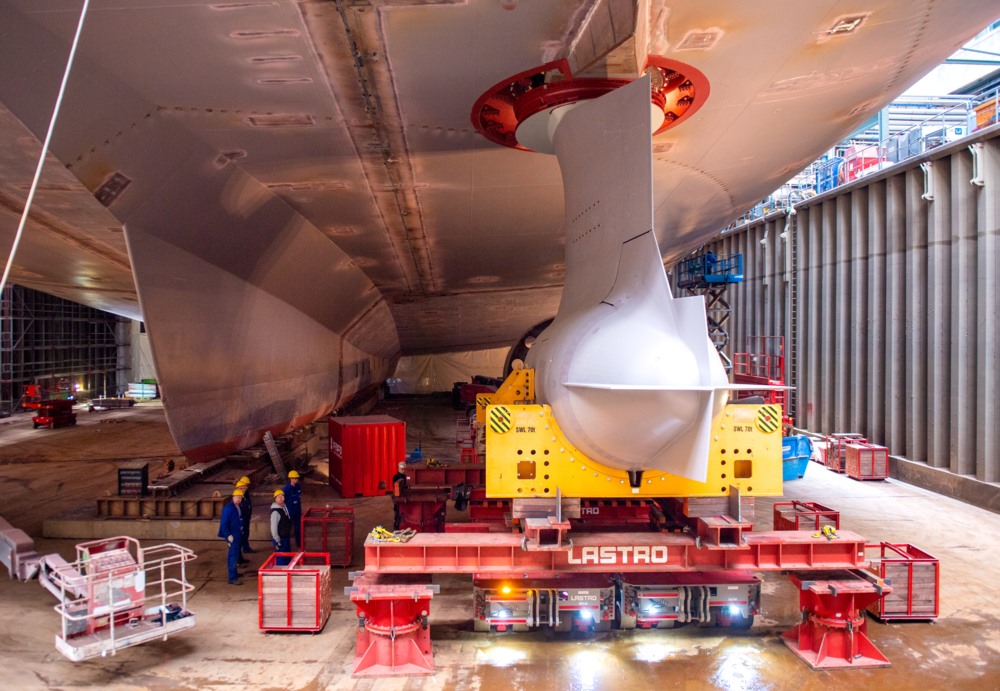 May 2020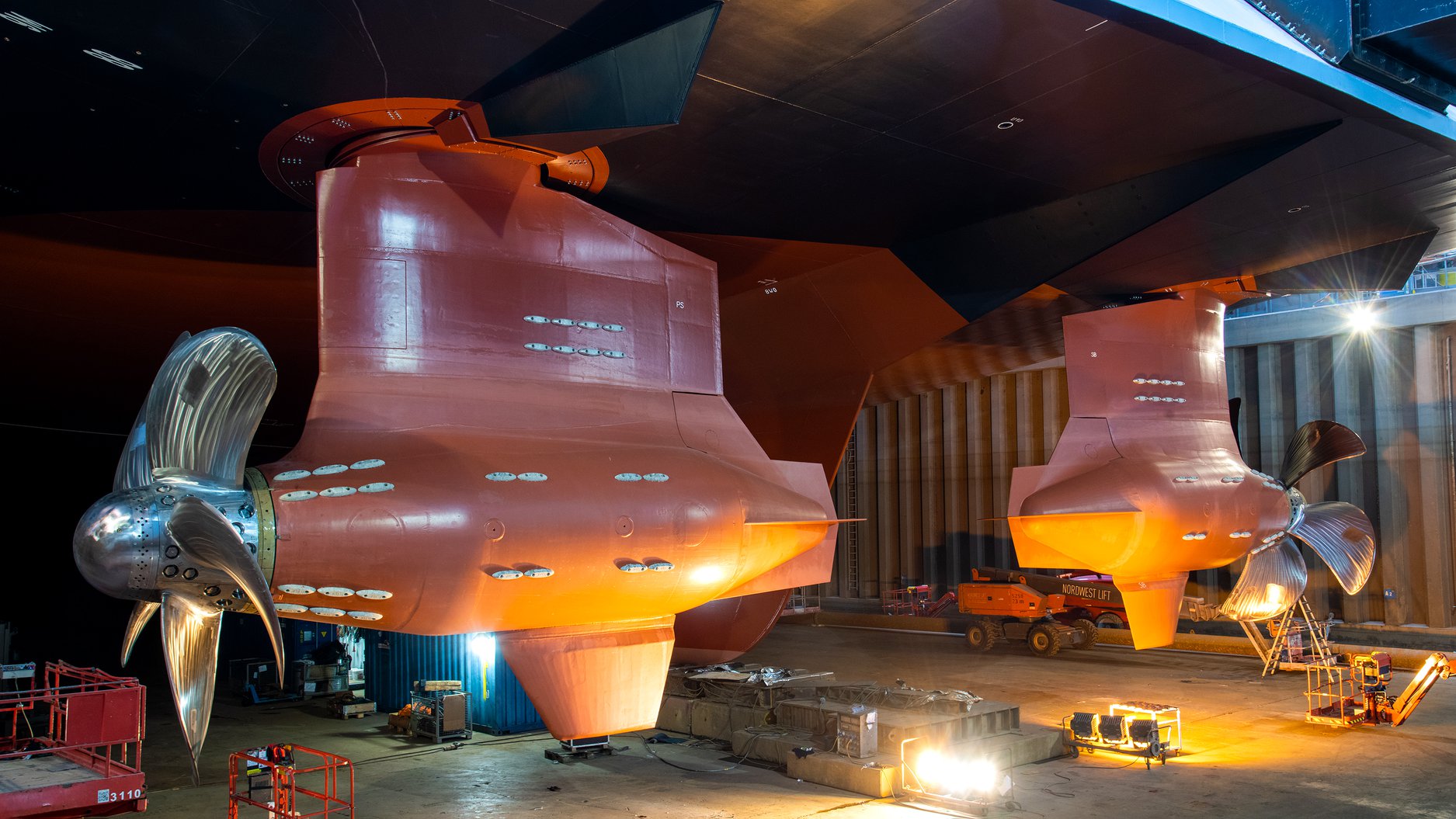 November 26
In comparing the photos from May to this week, you can also see the painting and finishing touches made to the underside of Royal Caribbean's next new cruise ship.
Odyssey of the Seas will be the company's Quantum Ultra Class cruise ship, and is scheduled for delivery some time in the spring.
Read more: 5 ways Royal Caribbean's Odyssey of the Seas will be different from other Quantum Class ships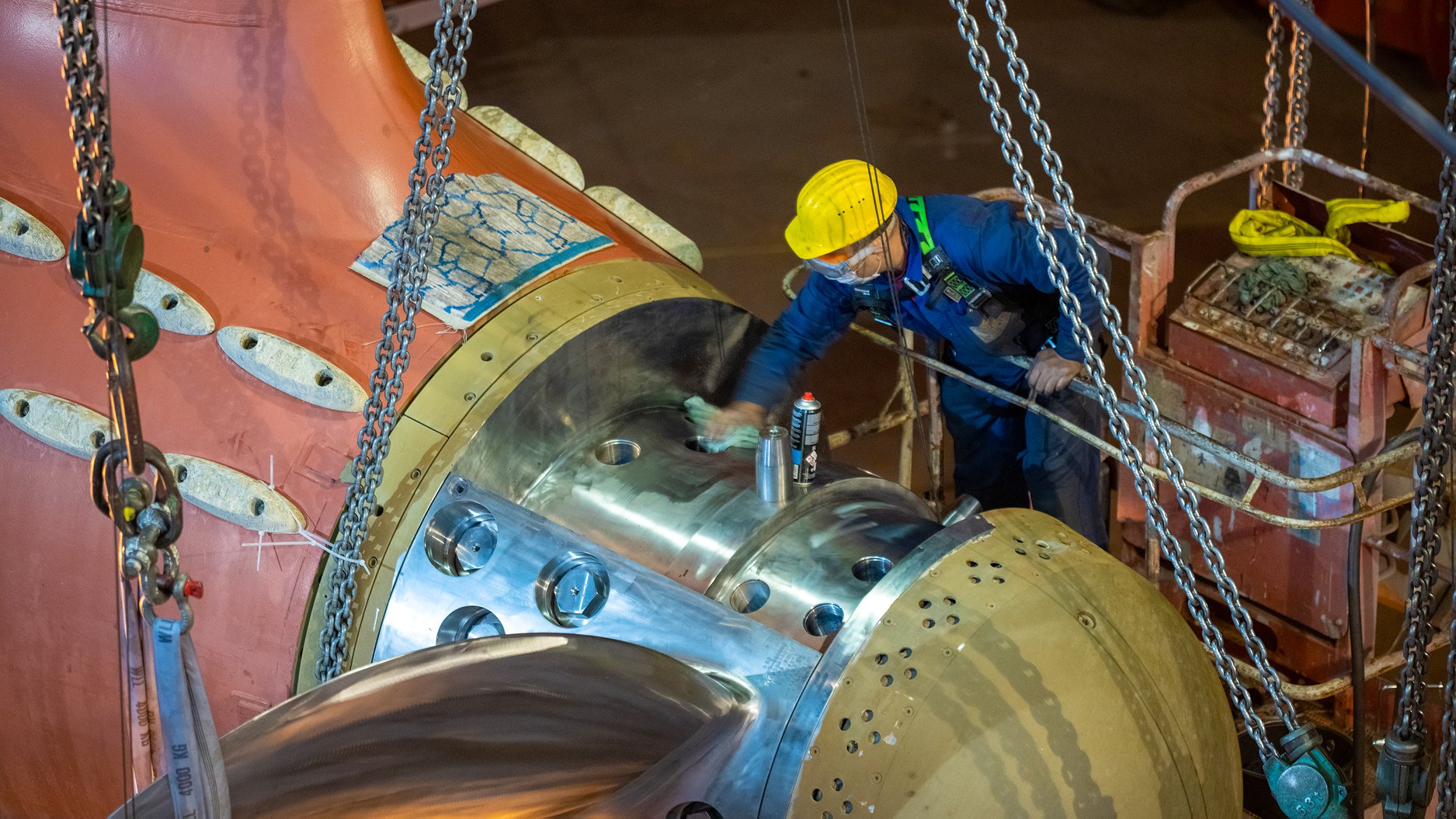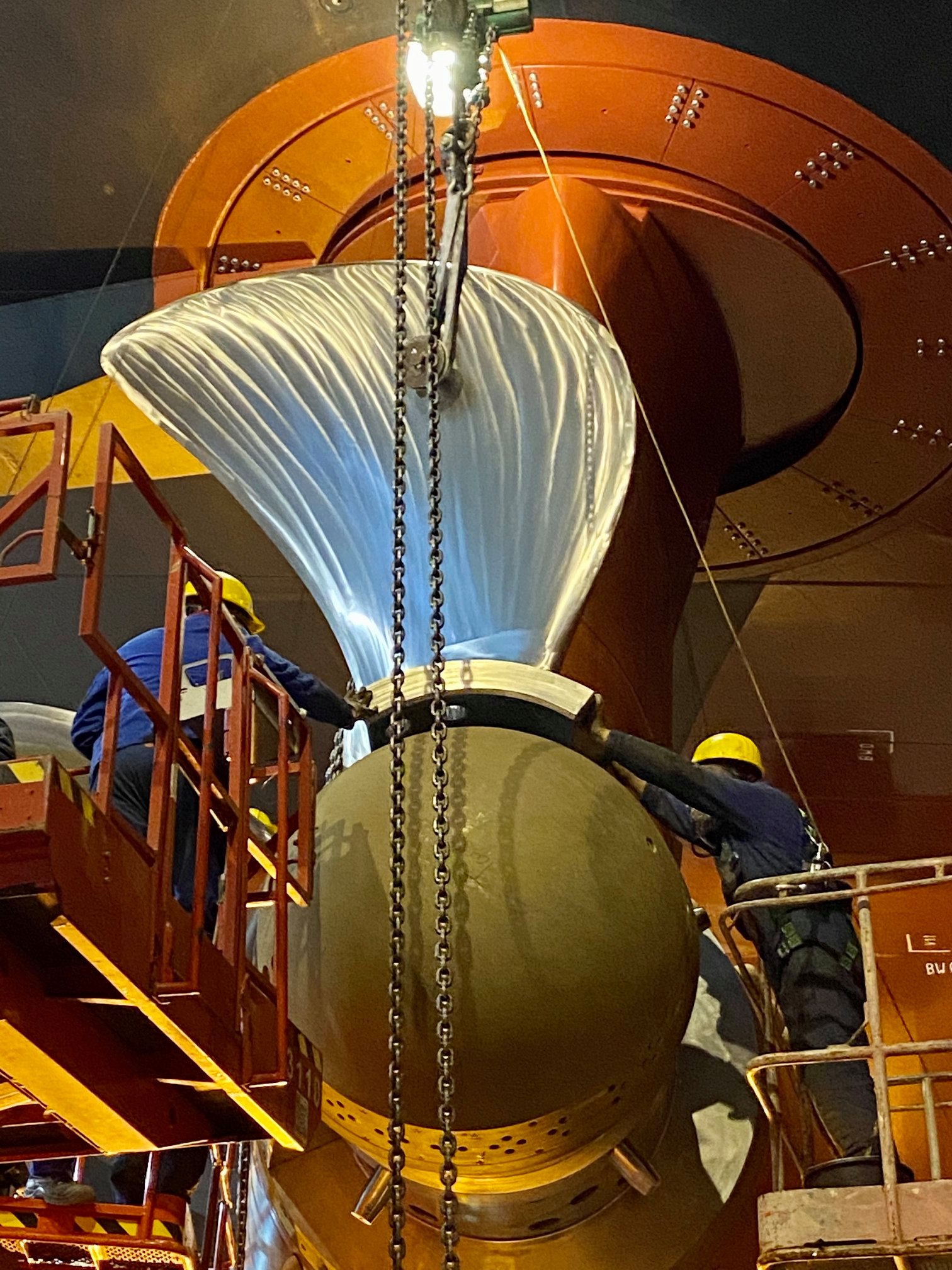 Odyssey has been under construction since the steel cutting ceremony in February 2019, but delivery was delayed due to the impact of the global health crisis.
It is not known yet when her float out date will be, nor when her sea trials might commence.
Royal Caribbean Group confirmed in its third quarter earnings report that Royal Caribbean Group has allocated funds for delivery of Odyssey of the Seas during the first quarter of 2021.