In:
Royal Caribbean's second Quantum Ultra Class cruise ship will sail in Europe, according to travelweekly.co.uk.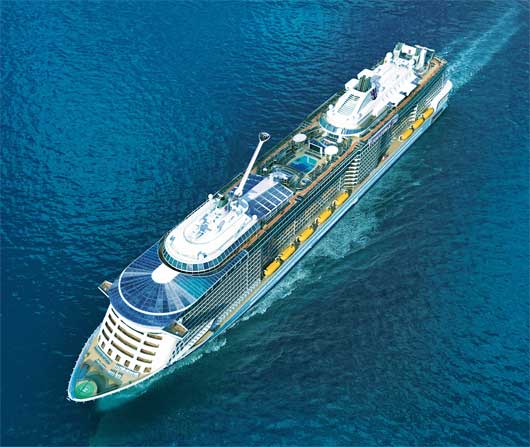 Royal Caribbean President and CEO Michael Bayley spoke at a Travel Weekly Executive Lunch and confirmed that the yet officially unnamed cruise ship that is set to launch in fall 2020 will offer sailings in Europe.
The first Quantum Ultra Class ship, Spectrum of the Seas, will launch in April but she is headed immediately to Asia. 
This is not the first time Michael Bayley hinted that the successor to Spectrum of the Seas might not head to Asia. During a Q&A session onboard the President's Cruise in October 2018, he mentioned the fifth Quantum Class ship and indicated there is a possibility that ship will sail from the United States and Europe.
"The following year we have Spectrum two, or Quantum Ultra two, and that could possibly be coming to Europe and America."
TTG quoted Mr. Bailey in saying the new ship will visit the UK when she launches, "The UK is going to see Spectrum 2 – we are going to bring it here. October might be a little cold, but we're going to bring it."
"It's definitely not going to China," he added.