In:
There is a brand new photo of the construction progress being made on Royal Caribbean's next cruise ship, Odyssey of the Seas.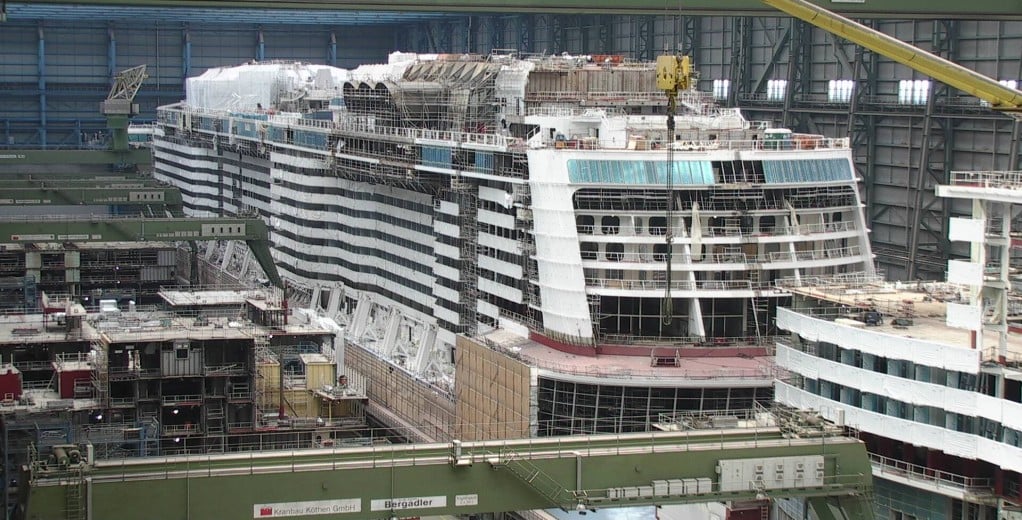 The photo is from the Meyer Werft shipyard in Papenburg, Germany. Odyssey is under construction in Hall 6.
Periodically, new photos of the construction progress are released by the shipyard.
In the last couple weeks, Royal Caribbean warned Odyssey's scheduled debut later this year could be delayed due to the health crisis impacting the shipyard operations.
Royal Caribbean International President & CEO Michael Bayley provided an update last week on what to expect.
"We are working on that with the yard. Everything was on schedule. There have been delays because of obviously there has a lot going on around the world, and it impacted the shipyard at the same time. Our newbuild organization is deep in project discussion now with the yard itself. We don't have any definite dates yet. I would hope in the coming weeks we will have something firmed up."
"I think there may be some delays, but we're working through it as a team to try and figure that out."
Odyssey of the Seas will be the cruise line's second Quantum Ultra Class ship, and will sail from Port Everglades, Florida.