In:
We have a new update to share of Royal Caribbean's next new cruise ship, Odyssey of the Seas.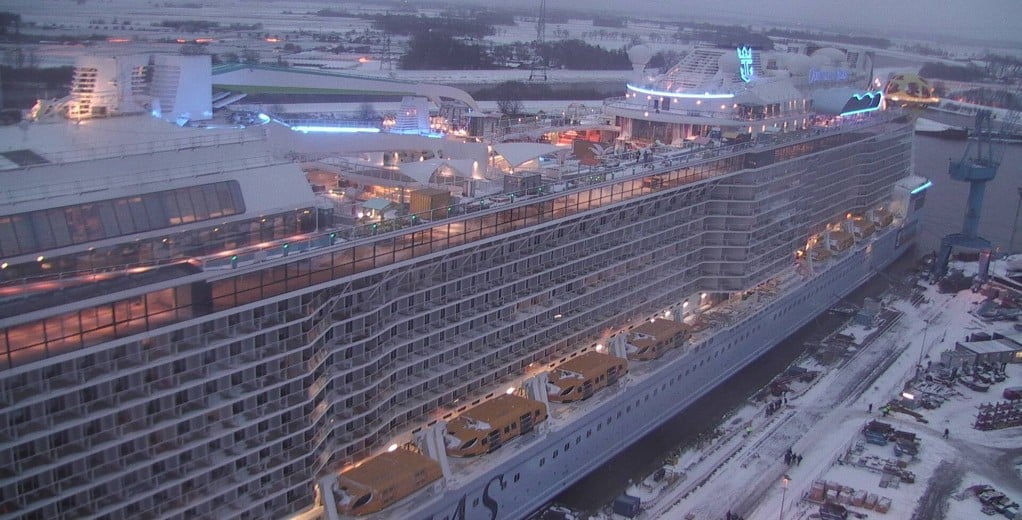 The Meyer Werft shipyard released a new photo of Odyssey of the Seas at her outdoor dock, with plenty of snow seen around the ship.
Meyer Werft posts a new photo about once a week to give the public a look at the general progress being made.
In addition to a photo of the ship, we also have a look at progress inside.
The roboscreens were delivered and installed in Two70 aboard the ship.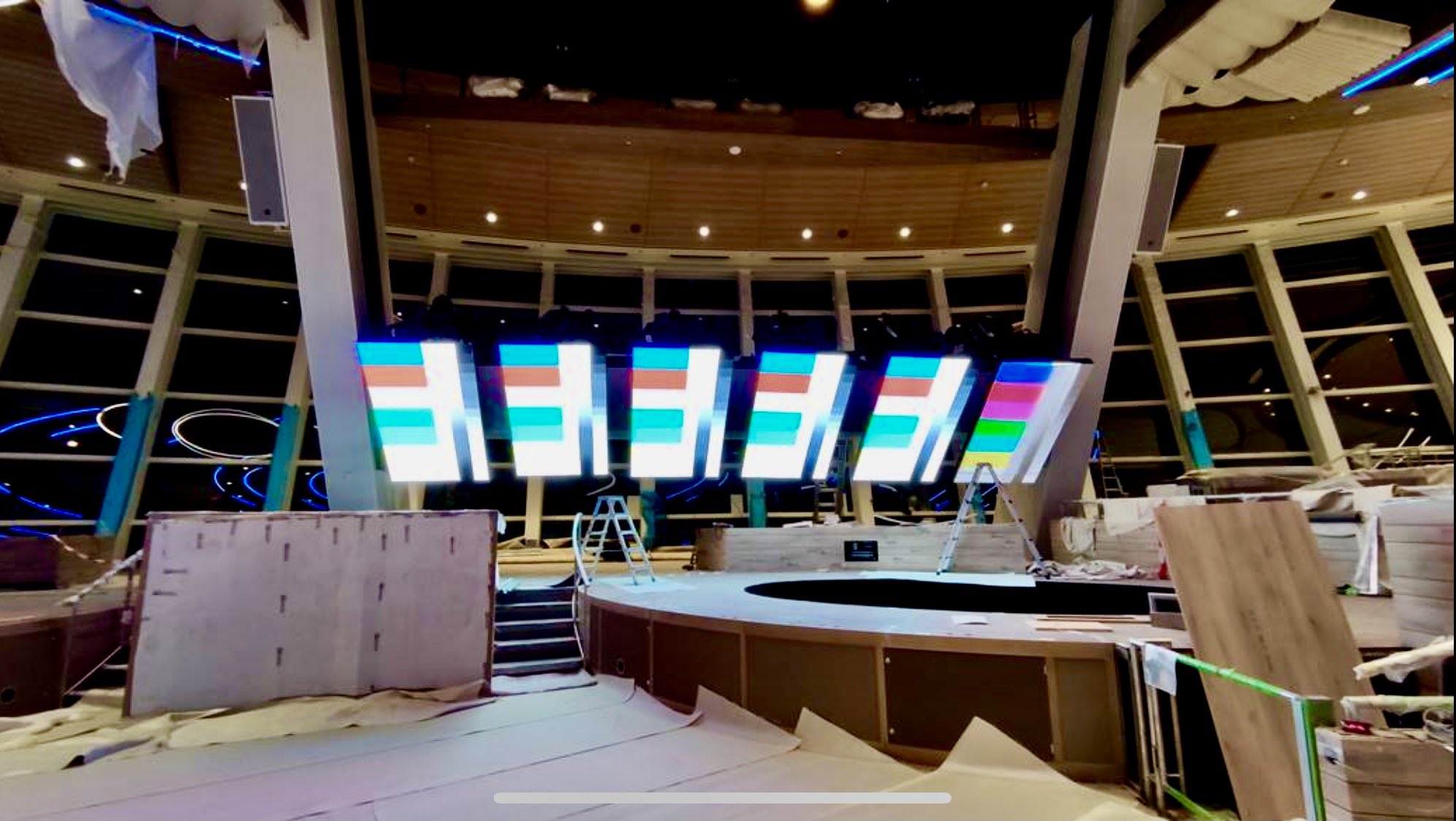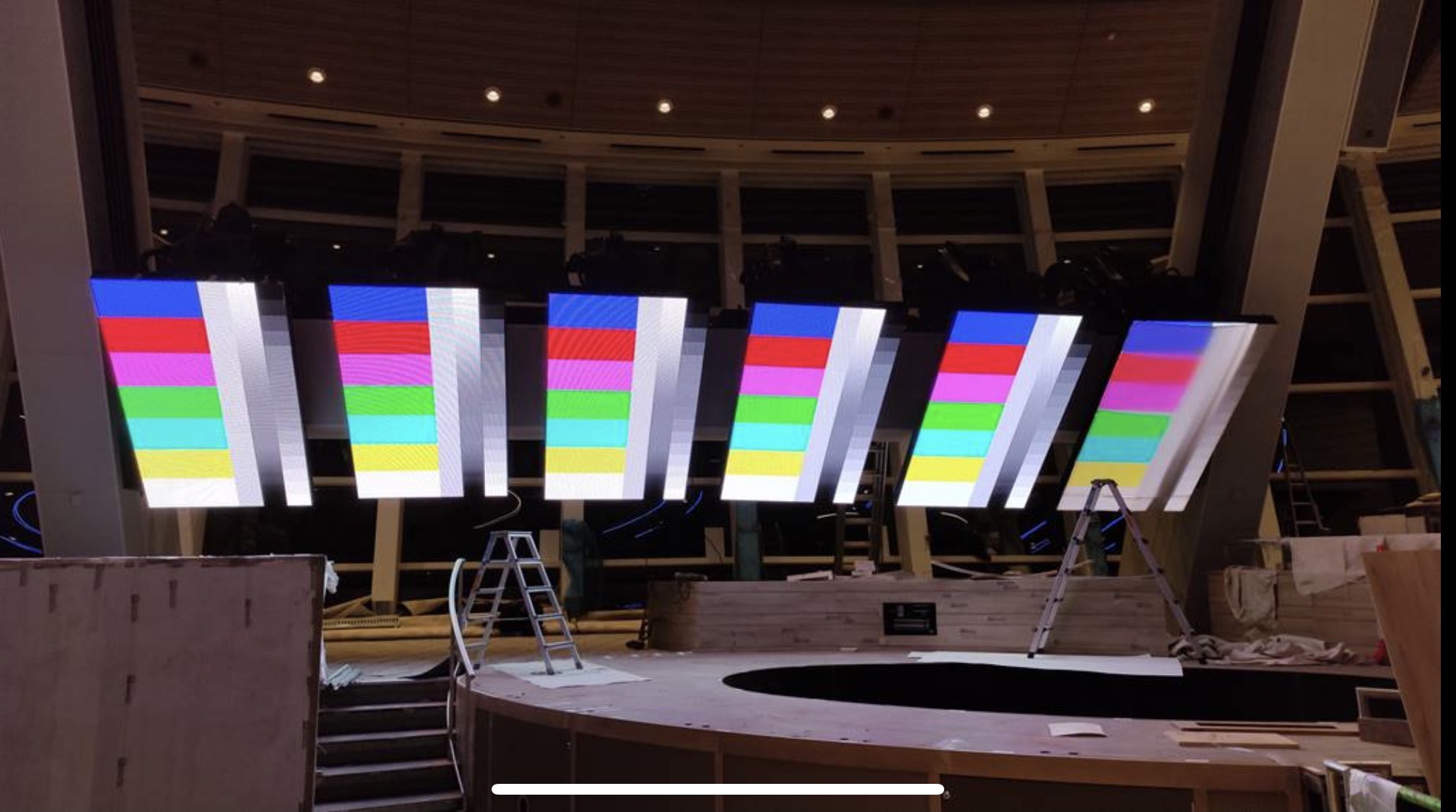 Royal Caribbean International Vice President of Entertainment Nick Weir shared photos of the giant 36-axis robotic video screens on Twitter.
Mr. Weir indicated that the screens are installed and activated, and they are ready for the new shows planned for the venue.
Read more: New show announced for Royal Caribbean's Odyssey of the Seas
Roboscreens are what Royal Caribbean calls the six 100" video screens attached to six industrial robots, developed by ABB RoboScreens.
A RoboScreen is a graphical screen mounted to the arm of an ABB articulated arm robot, which creates a unique viewer experience by bringing virtually unlimited, 6-axis movement to the video media. Available in various sizes, the Two70° RoboScreens feature six ABB IRB 6620 robots, each holding a 100" diagonal Daktronics LED screen.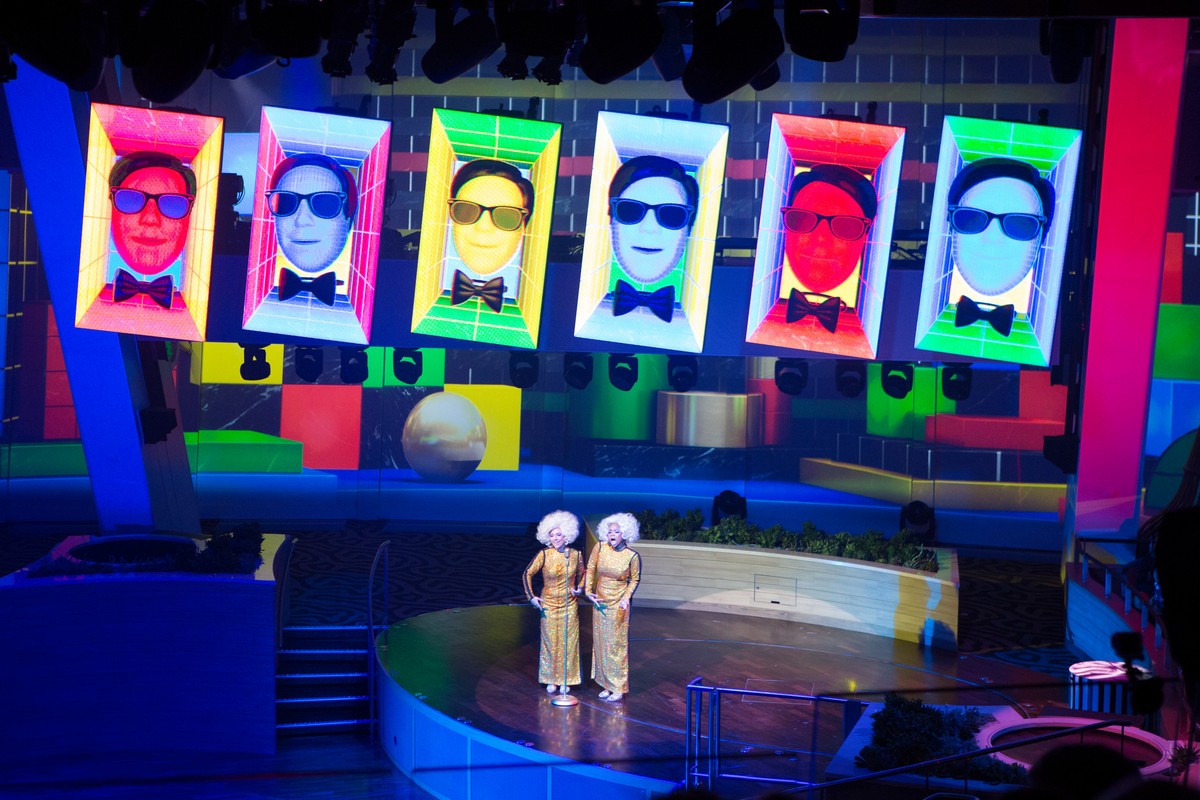 On Royal Caribbean's Quantum-class ships, the RoboScreens are stored in the ceiling when not in use but during shows in Two70, the RoboScreens extend down on the gantry to a position above the stage, displaying unique video and imagery while performing choreographed movements, all custom produced for the specific performance.  
On the Quantum-class, the RoboScreens will periodically assemble in various formations, such as six screens in a row to form one continuous, long screen; a three by two stack to form one big square screen; or a serpentine row, much like a 'W' and a 'V' strung together.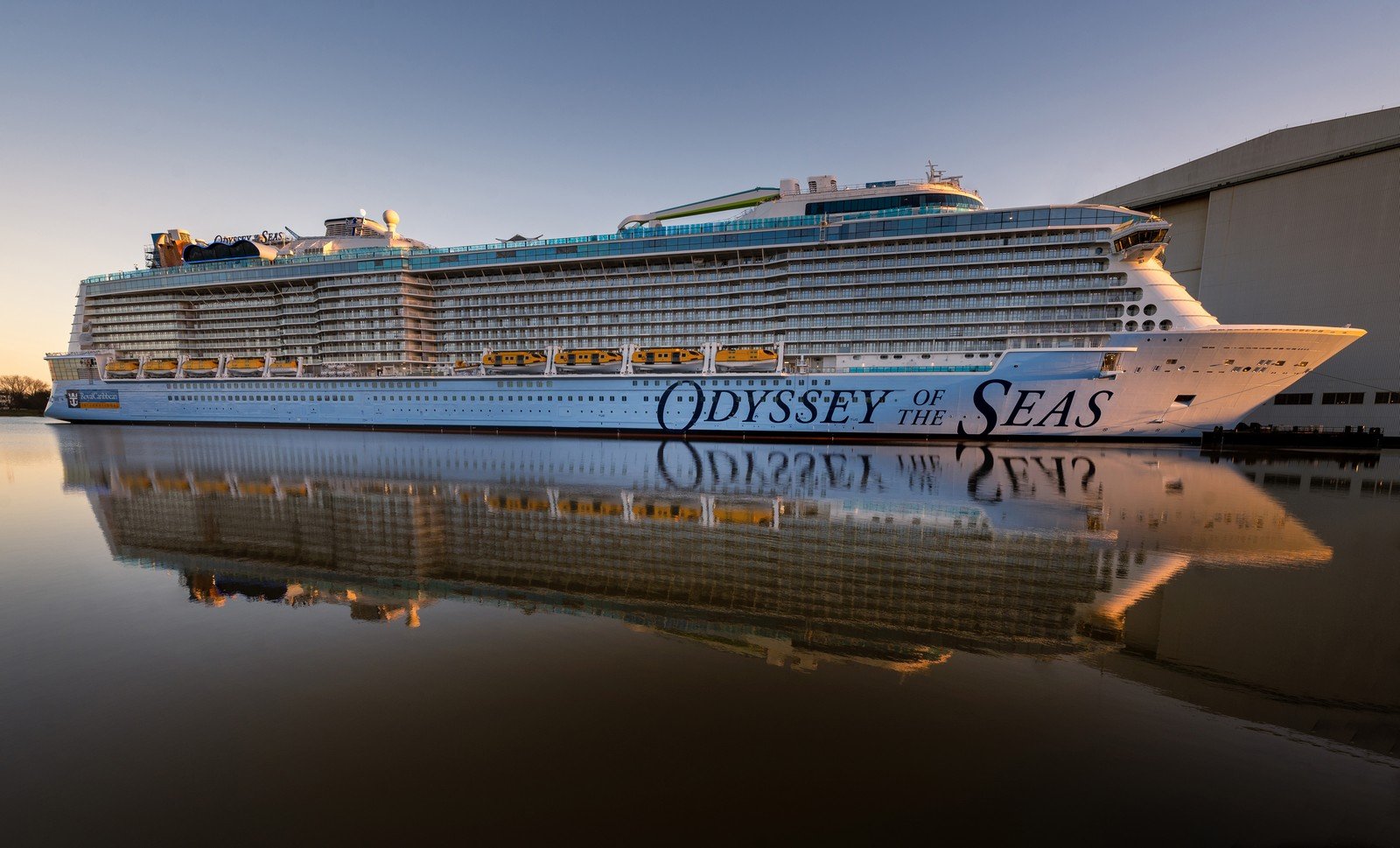 Once complete, Odyssey of the Seas will join Royal Caribbean's fleet as the second Quantum Ultra class cruise ship and split her time between Europe and North America.
Odyssey will feature a number of firsts onboard, including the first Quantum Class ship with Giovanni's Italian Kitchen & Wine Bar, a Playmakers Bar location in the SeaPlex, a revamped Adventure Ocean and two-level pool deck.