Odyssey of the Seas construction photo update - September 11, 2020
In:
The Meyer Werft shipyard shared two new photos of Royal Caribbean's Odyssey of the Seas that highlight the majestic size of this new cruise ship.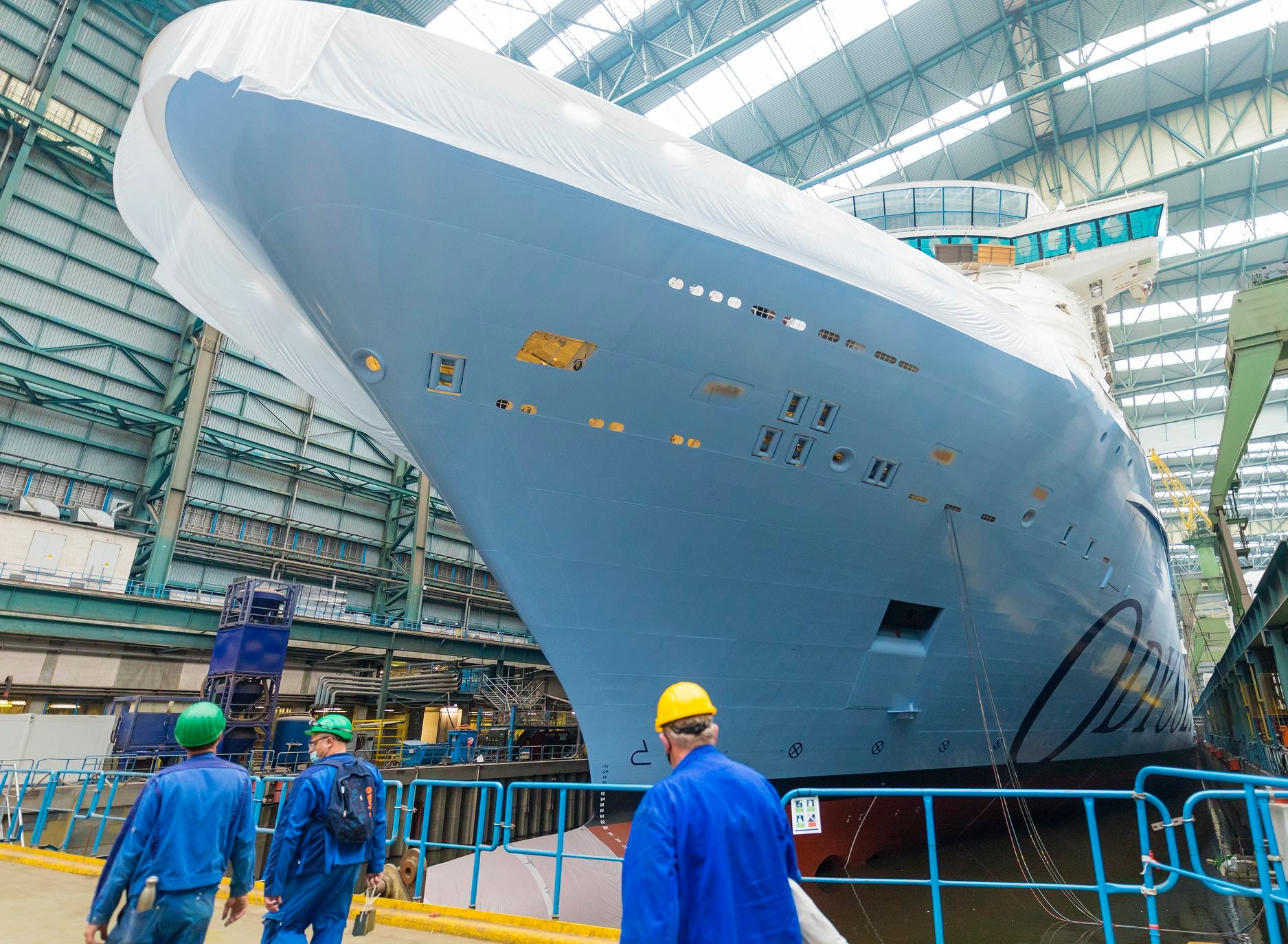 It is no surprise that Odyssey of the Seas is going to be a giant cruise ship.  While she may not attain the status of the world's largest cruise ship (that honor goes to sister Wonder of the Seas, which is under construction in France), she is still a very large ship.
Meyer Werft provided a look at the ship's name on the bow. In the case of Odyssey of the Seas, the "O" alone measures 11.2 meters (36 feet) in height!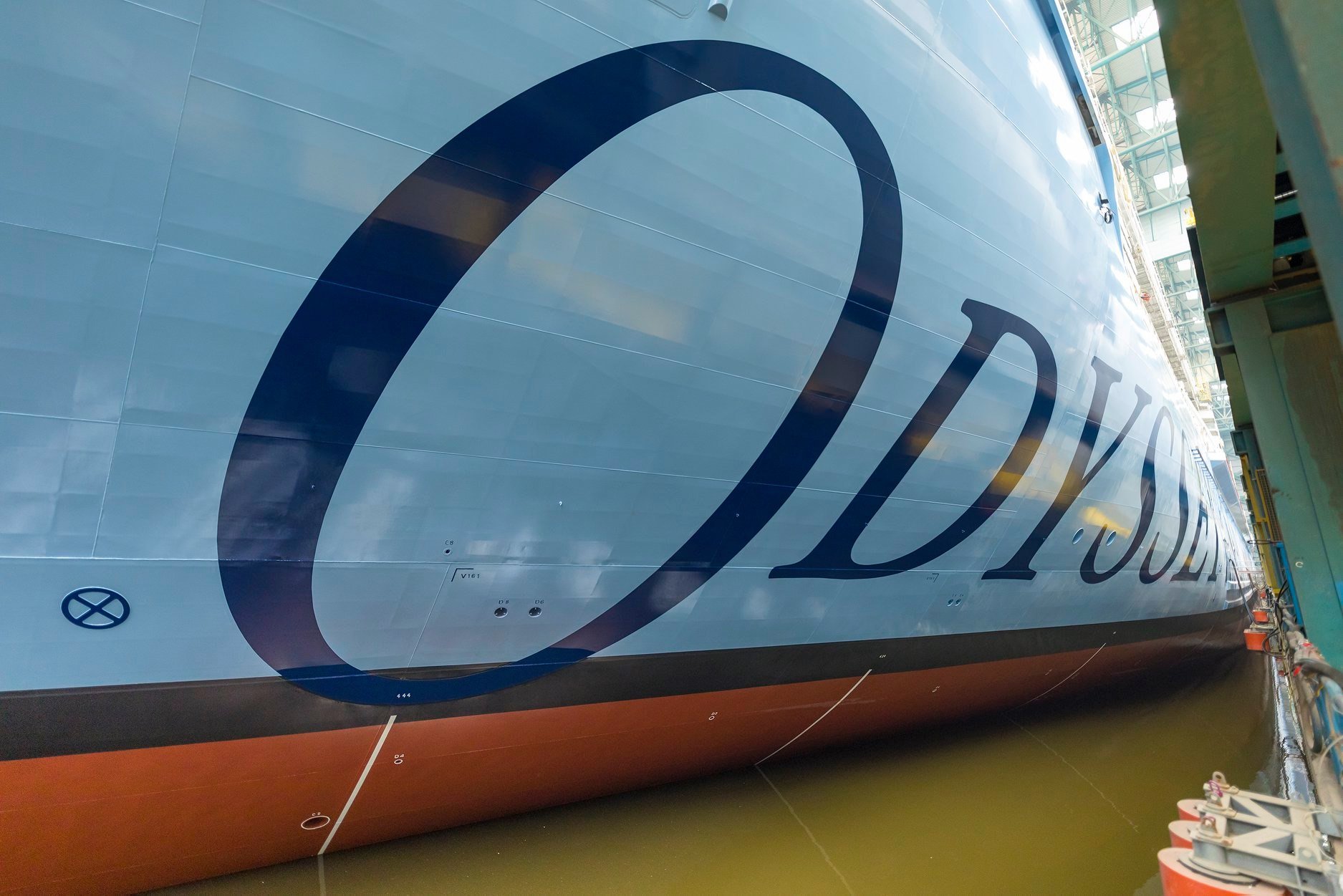 The entire "Odyssey of the Seas" name is 87.4 meters (286 feet) long.
It is also worth noting the name is positioned lower than on other Royal Caribbean ships.  In fact, the bottom of the "O" seems to go below the waterline of the ship.
Compare the placement of Odyssey's name to sister ships Ovation of the Seas and Spectrum of the Seas, which have their names higher up on the hull of the vessel.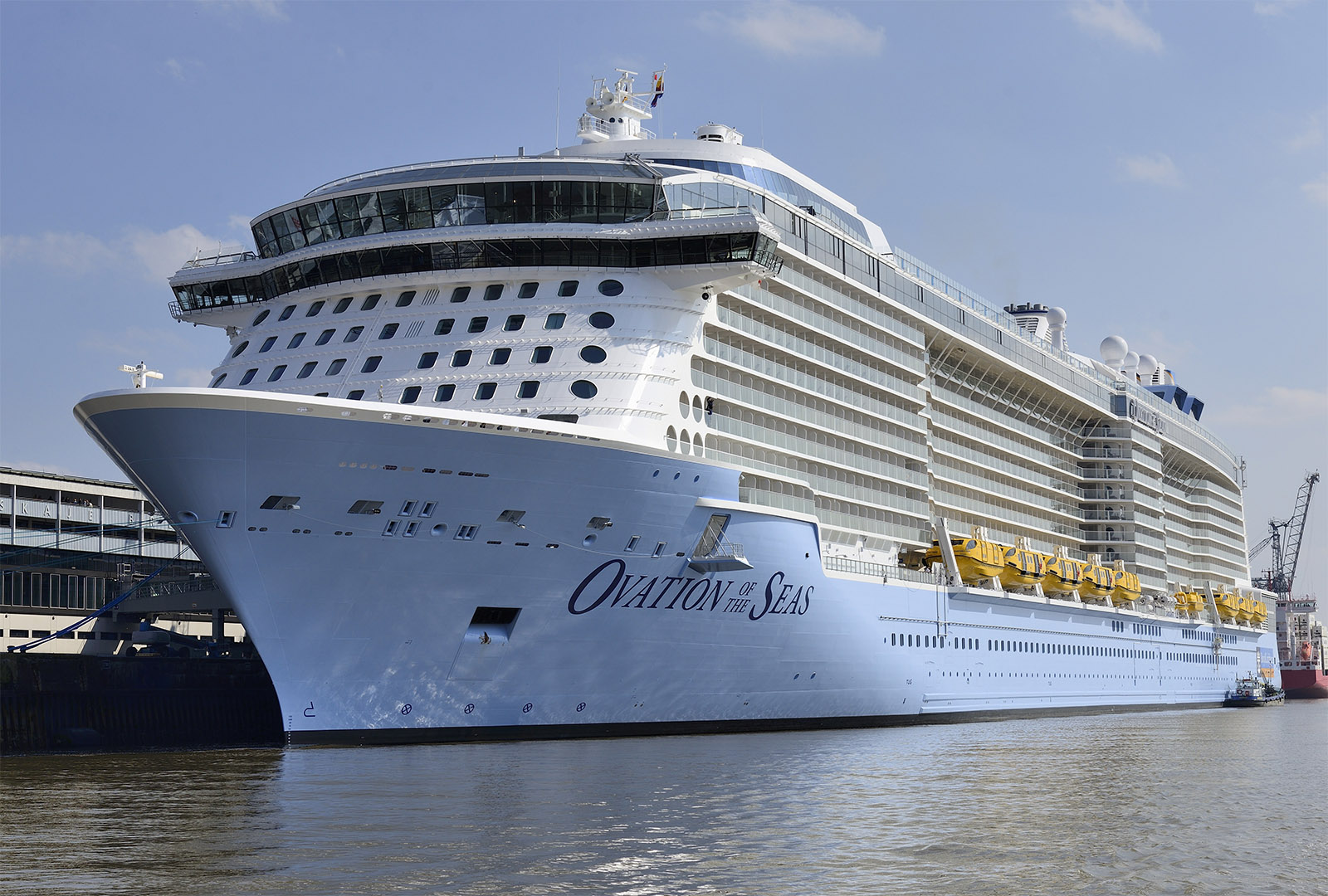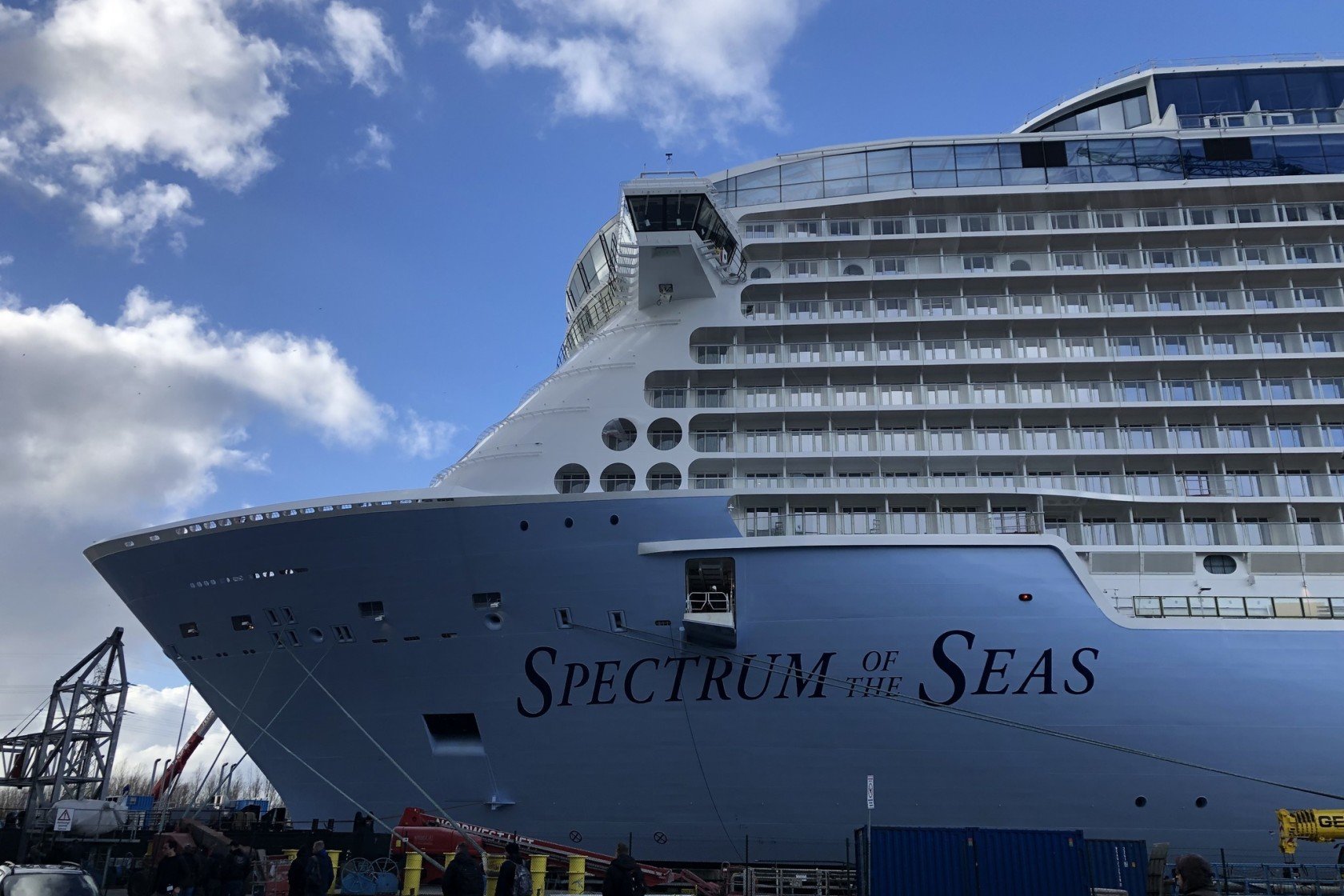 Odyssey of the Seas is slated to become Royal Caribbean's next cruise ship to join the fleet, and will debut in summer 2021 in Europe instead of fall 2020 in Fort Lauderdale.