In:
During a meeting of the Port of Galveston Trustees on Tuesday, it was revealed that Royal Caribbean plans to begin construction of its new cruise terminal in Galveston in April 2021.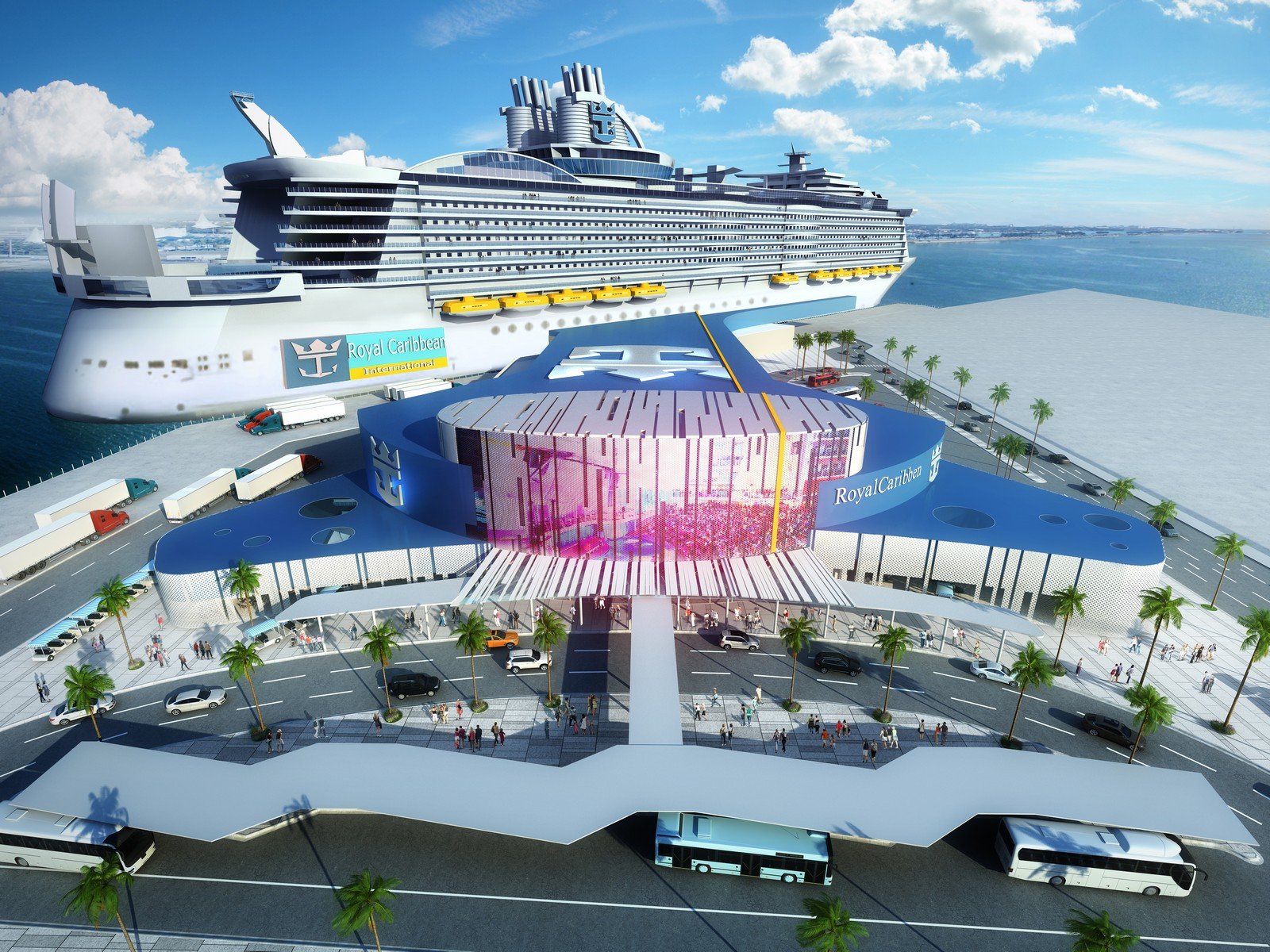 The Port Director of the Port of Galveston, Rodger E. Rees, spoke during the meeting in his regular Port Director update and mentioned that Royal Caribbean "insists" it will begin work on its delayed cruise terminal on April 1, 2021.
"We're having ongoing conversations with Royal Caribbean, and they are very much insistent that they will begin construction according to plans." Mr. Rees told the board during the meeting.
Mr. Rees subsequently was discussing contingency plans related to other work in the port and said, "When I mentioned this and brought this up to Royal, Royal basically said we intend to be in construction April one."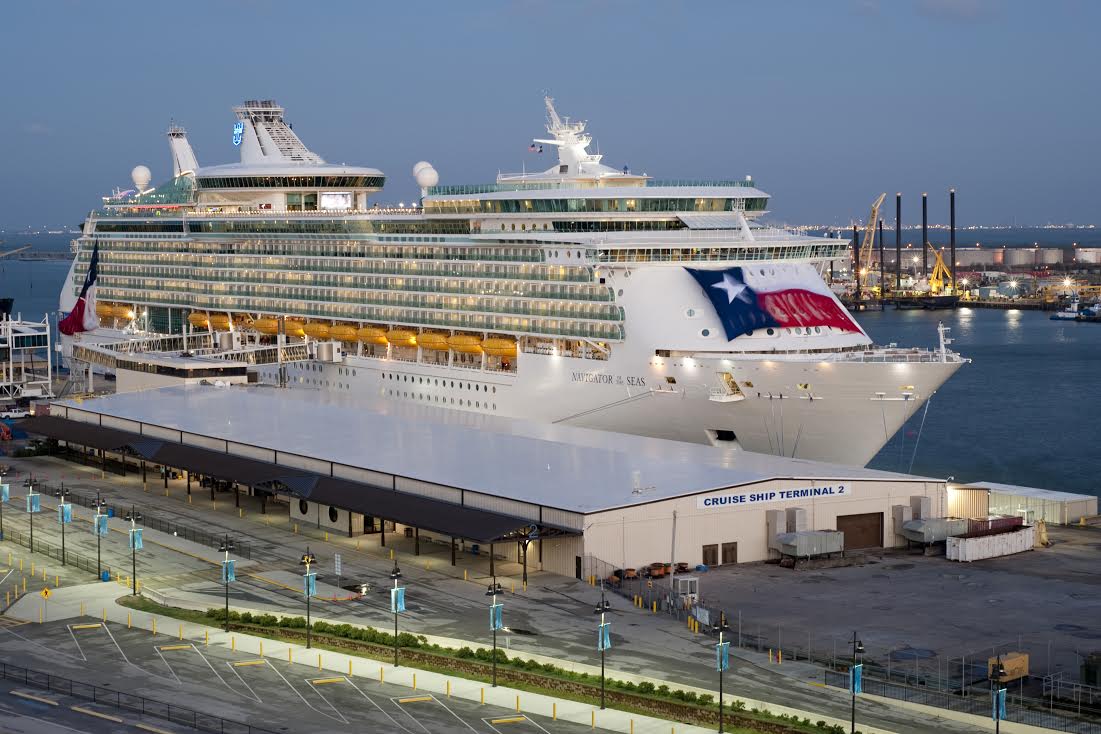 In late March 2020, Royal Caribbean asked the Port of Galveston to delay the start of the new cruise terminal by one year.
In April 2020, the Galveston Wharves Board Meeting approved a delay in construction of Royal Caribbean's new cruise terminal, with a new target completion date for the terminal is September 1, 2022. 
The new Terminal 3 will be built on 10 acres of land at Pier 10, and will be used exclusively by Royal Caribbean.
Cruise Terminal 3 updates
In addition to the timeline for construction to begin, the Port Director provided a few other tidbits of updates related to construction efforts for the new terminal.
The design of roads and infrastructure for the East End Cruise Corridor is ongoing.  This includes roads to Terminal 3.
Design of utilities to support Royal Caribbean's Cruise Terminal 3 is 90% complete.
Traffic study is 90% complete.  

The study will recommend upgrading Old Port Industrial Road to accommodate traffic to Cruise Terminals 1 & 2, and using Harborside Drive for traffic to Terminals 3 & 4.  The traffic study determined that a lot of vehicle traffic arrives at the port from hotels along the beach.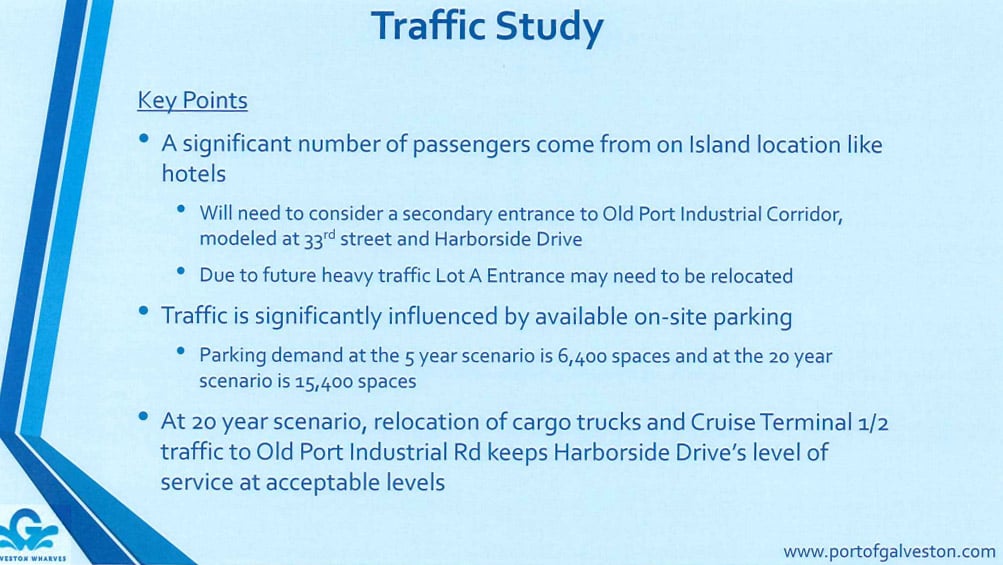 Many thanks to RoyalCaribbeanBlog reader Galveston Steve for assisting in reporting information from the meeting.