In:
The Port of Galveston will meet on Tuesday with the Board of Trustees to discuss a variety of topics, including Royal Caribbean's proposed construction delay of Terminal 3.
The Port Director's Report has been posted in advance of the meeting, and it includes a few interesting talking points that will be covered in the meeting.
Galveston is working with Royal Caribbean on the possibility of receiving Anthem of the Seas at the current Cruise Terminal 2. There is no dates associated with this plan, just the posting of the idea.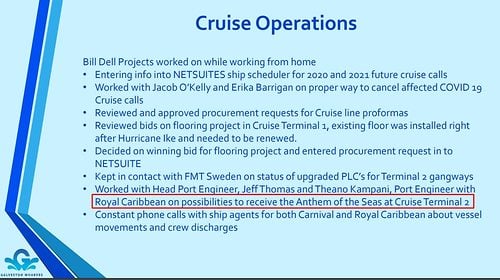 A decision will need to be made during the meeting on approving Royal Caribbean's request to delay the new Terminal 3 by one year. In late March, Royal Caribbean asked the Port of Galveston to delay the start of the new cruise terminal by one year.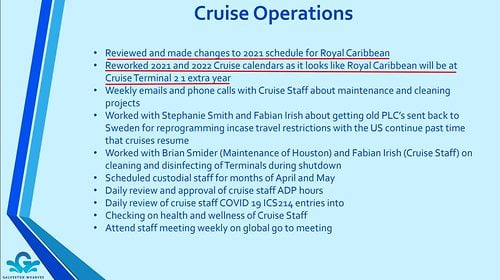 If approved, the target completion date would now be September 1, 2022.
The conceptual plan for the East End Cruise Corridor (shown below) includes not only the new Royal Caribbean Terminal 3, but an additional 4th cruise terminal at the current Del Monte terminal.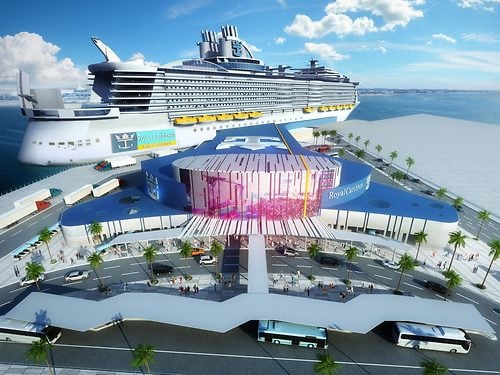 Terminal 3 will be built on 10 acres of land at Pier 10, and will be used by Royal Caribbean.
Royal Caribbean has reiterated that Galveston is an integral part of Royal's strategic plan.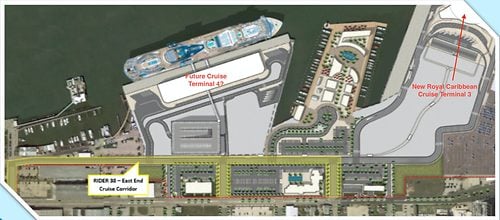 The plan for Terminal Three was announced in December 2019, with the added bonus of Allure of the Seas moving to Galveston to begin sailings shortly after the terminal opened in November 2021.
Many thanks to RoyalCaribbeanBlog reader Galveston Steve for alerting us to this news.