In:
The Port of Galveston announced the Captain of the Port has opened the Port of Galveston (Galveston Ship Channel) and surrounding area to all inbound/outbound vessels with a draft of 33ft or less in daylight only.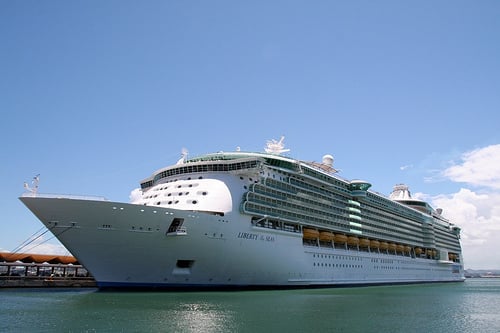 The re-opening of the port means cruise ships, like Royal Caribbean's Liberty of the Seas, are able to dock there once again following the devastation caused by Hurricane Harvey.
Liberty of the Seas is on her way back to Galveston, and is due to arrive on Friday morning.    Royal Caribbean is expecting Liberty of the Seas' next sailing to take place on Sunday, September 3rd. 
Royal Caribbean recommends those traveling to Liberty of the Seas review the latest information on road conditions at the Texas Department of Transportation's website.
Both of Houston's airports, George Bush International Airport and Hobby Airport, resumed operations with limited domestic airline passenger service yesterday afternoon.  Authorities at both airports are expecting to resume full service by this weekend.
Royal Caribbean's Chief Meteorologist, James Van Fleet is onboard Liberty of the Seas and will continue to monitor the situation in the Galveston/Houston area.
Royal Caribbean has a phone number open for guests that have questions about their upcoming Liberty of the Seas sailing, or if you are coping with significant storm impacts that affect your ability to get away for your cruise. The phone number is 1-800-256-6649.