 Posts

83

Joined

Last visited
Profile Information
Gender
Location
Interests

Photography, walking, sightseeing.
JohnUK's Achievements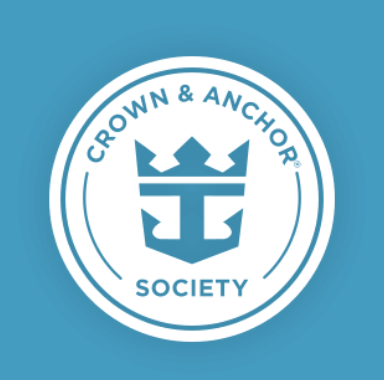 Diamond (5/7)
66
Reputation
AlmondFarmer reacted to a post in a topic: Anyone have the Allure bookings moved/confirmed to Wonder of the Seas today yet?

Hi - welcome to the blog. My answer is, "sort of". I had booked a Grand Suite 2 bedroom on Allure and have been "upgraded" to an Aquatheatre Suite 1 bedroom. According to Royal's categorisation and pricing, this is indeed an upgrade. However, although the cabins are about the same size (but the balcony for the Aquatheatre is huge), I prefer the position of the Grand Suite - much quieter as there is often noise on the Aquatheatre balcony from the movie screens and show rehearsals. There are only two of us on the booking so we don't need the second bedroom or bathroom, although the latter is nice to have. I think, seeing as there aren't any any GS 2 bedroom on Wonder, I would have preferred an Owners Suite, which is also a step down from the Aquatheatre Suite. But I am definitely not complaining. After all, this is still a great cabin and the price has been retained from Allure. So, given this is a new ship, this is a very good deal. For context, my sailing is for September next year, in the Mediterranean. I think competition for rooms may be a little less intense than it is for US sailings. John.

Yes - but if it is OK with you, it would be easier to do this next week when I get home.

Thank you, you are very welcome. I hope you and your mum have the time of your lives.

I will try and answer all of your questions as far as I am able. We are in a Aquatheatre 2 bedroom suite so we have the services of a Royal Genie. We originally booked a Junior Suite but (much to our astonishment) our rather low bid on Royal Up was accepted. Our bid for the second cruise was also accepted but "only" for an Owners Suite. We will miss our genie! According to the Captain, capacity is slowly increasing on each cruise and is expected to reach a maximum of 70%. So you should not have a problem with crowds. The good news is that Grease is being performed for the first time next week, so we will get to see it. It was not possible to book shows before boarding and our genie took care of everything once we were aboard. I expect the concierges will be able to sort out reservations for you in a similar manner. You will love the convenience of the concierge and the ambience of the Suite Lounge (deck 17 mid to aft). Wonderland is an experience; we enjoyed it much to our surprise. Izumi has 2 parts: sushi and hibachi. We went to hibachi and it was pure food theatre as well as good food. We have been to Izumi many times on other ships and it is one of our favourites as we both love sushi. The mask policy is always on when inside unless you are in your stateroom or have sat down to eat or drink. Similarly for shows, you are expected to keep the mask on unless you are drinking- they are still serving drinks in entertainment venues. Masks are required in Spain although I believe it is now more less rigorous in open spaces. I must admit, we erred on the side of caution and kept our masks on. Italy, I cannot comment upon. If you want to go ashore, you must complete their personal locator form and have an antigen test within 48 hours of first going ashore. The ship will arrange to do the test onboard for free. Currently, you can even then go ashore as a part of a Royal excursion. As we have done most of the excursions before, we decided to stay on the ship. It really is like a location in itself. I hope that is helpful. Feel free to ask anything else that comes to mind. Like others have said, I am sure your mum and you have a wonderful and memorable time. All of the staff are so anxious to please and so glad to have guests back on board. They have been brilliant. John and Sue.

Hi, we are aboard Harmony ar the moment. We didn't know for certain that we would be allowed to cruise as we are from the UK and subject to Italian restrictions until 6 days before sailing. We can endorse previous comments about Coastal Kitchen; in our view it is just as good as the speciality restaurants. The filet mignon on the first night was better than we had in Chops. We were pleasantly surprised by Jamie's. We had a great meal and the waiter was first class. As you are in a suite, you can make use of the services of the concierges. They are Jackie and Mario. We first met Mario about 5 years ago and met Jackie on this cruise. They are both very personable and effective. You should never need to go to Guest Services about any issues. The ship is magnificent. It is our first time on an Oasis class and we love it. Although I will caveat that with the comment that there are only around 1500 guests on board rather than the usual 6500 so no chance of it feeling crowded. We have seen the Aqua show and the ice show: whereas the storylines might be weak the skills of the performers are incredible. We have particularly enjoyed the classical guitar playing by Wojciech. He plays a mix of music including Beatles, Simon and Garfunkel, and classical music. He plays mostly in Schooners and in Central Park; the latter is a lovely setting. We will be dining at Wonderland tonight and Hibachi at Izumi tomorrow so I will report on those,if that would be helpful. If there is anything else you would like to know, please ask and I will try and help. We will be here next week as well so no rush. John and Sue.

Yes, MEI are great - very proactive, which is something that doesn't happen in the UK. However, they were unable to use my FCCs as they were in GBP and Royal doesn't allow them to be used in another country.

I think there might be restrictions. I had FCCs that were issued in GBP for a cancelled cruise and I asked Stephanie (MEI) if I could use them for a cruise I had booked through her. She told me I couldn't as RCCL do not allow her to accept FCCs in a different currency. For this reason, I have not booked any further cruises with MEI so far, as it complicates matters too much (especially with all of the recent cancellations). Other than that I have had a really good service from Stephanie.

Yes, that is correct. However, when we priced up the equivalent itinerary and cabin on Anthem to match our cancelled Independence sailing, it was a lot more expensive! No additional compensation was available.

For me, the Lift and Shift offer is brilliant and I think RCL is to be commended for providing this option. We were due to sail from Fort Lauderdale in October but, as we are in the UK, we have no idea whether flights will be back to normal by then, or even if we will be allowed into the US. We changed to the same cruise for October 2021. We retained our current price and package (drinks, OBC, etc.) which is great. This year's cruise is 33% lower in price for a like for like cabin compared to next year. Final payment has been moved from July this year to July next year. (This is for a Celebrity cruise through the Panama Canal but the principle is the same.)

As a different slant on this issue, I was due to sail on Anthem, transatlantic, on the 12th April. However, as I am a UK citizen and living in the UK, I am no longer allowed to enter the USA. Even if I could get to embarkation, Royal would refuse an attempt to board the ship as I would have been in the UK in the previous 15 days. So, my cruise cannot happen regardless of whether I choose to cancel or not. The decision is not in my hands. I have no idea if I would qualify, in these circumstances, for a refund or 125% FCC as I have not seen any communication that addresses this. I will hold off of initiating a formal cancellation under the Cruise with Confidence programme until I have a better understanding of this specific situation. I would be interested in discovering if anyone else is in a similar situation.

We made the journey from, and back to George Bush Airport, and Lyft was definitely the cheapest. We had an excellent driver as well! We stayed in Galveston at the Holiday Inn Express and Suites, 3228 Seawall Boulevard. This hotel is nearly brand new and very pleasant. The staff are very friendly and helpful. The location is good, just opposite the beach and a short walk away from the pleasure pier.

We have just done this on Liberty. Our stateroom attendant asked if we would mind writing a note and sign it, just to sat that we had given him the wine as a gift. That way he is covered in case his possession of the wine is queried by anyone.

We are on the same cruise. But I don't think I can be much help with your question. As we live just 20 minutes from the port, we tend to take our time and get off around 9:00. Southampton usually provides a very quick disembarkation process so you could easily be out of the terminal, with luggage, a lot earlier (say 8:00). I know we have been home by 9:00 in the past.

Hey, we are British; we don't line but we do queue - and we are very, very good at it! Of course we would not give up an opportunity to indulge in a national obsession.

I have just received another message from Concierge with regard to the D+ BOGO. It reads: Good morning John, Just wanted to inform you that you can still use the BOGO voucher from CAS, let me know how you would like to use it. We have had a few past loyalty ambassadors which made a bit of a mess. We have one now, she came yesterday and confirmed that we are still offering the CAS BOGO. Great news! This contrasts with the original message: I will take care of your dining room request no problem, however please note that the BOGO voucher from the CAS has been discontinued. Whilst this is great news (and I apologise for inadvertently propagating "fake news"), it gives more evidence of the lack of consistency and the prevalence of misinformation within Royal. I am surprised that individual loyalty ambassadors can mess things up to the point that perks are denied to people, as implied in the message above. The trouble is that, as @Mljstr reported, C&A don't seem to be able to apply a common policy, reliably, across the fleet. So I quite understand the desire to find someone - anyone - to resolve, what should be, a simple question. And, as it turns out, Concierges aren't always provided with correct information. I think I will have a chat with the loyalty ambassador next week and try to understand what is going on.