 Posts

68

Joined

Last visited
Recent Profile Visitors
The recent visitors block is disabled and is not being shown to other users.
MrB's Achievements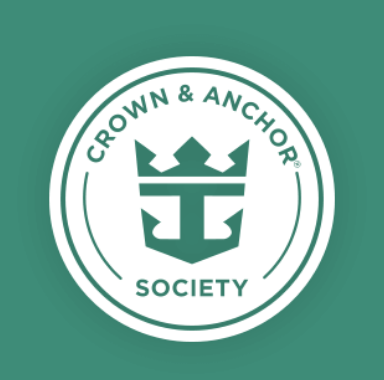 Emerald (4/7)
91
Reputation
ProTIp: Set your analog watch on your wrist to ship time on embarkation day. Digital watch is OK as long as it does not set itself. All party members over a certain age (8 or so? Depends on the child?) should have a watch. If a member in your party doesn't have a watch, I'm pretty sure that you might be able to find one on board at a reasonable price. Double-check your watch to ship time when you leave the ship for an excursion. There is usually a clock right there.

Small ship person. Majesty of the Seas. RCI had to make the decision they did about those ships. I will have to find a new favorite. That's not a bad thing, I guess.

By description, yes. "Spacious" allows for 4 guests and non-spacious is limited to 3. I would assume that the room is configured slightly different so that the furniture required for 4 guest fits. So, bigger sofa. In normal, double-occupacy mode, I can't see that it makes a huge difference.

The last 18 months have changed my perspective on these kind of things. It's now limited to: Shoes on? Hands clean? Vaccinated? Mask properly worn when appropriate? Other than that, not caring much. Also, the robe is better attire than what a lot of people wear anyway.

Not useful for this trip, but High-Speed(ish) rail project is in the works for MCO to Miami. 2022 at the earliest. https://www.gobrightline.com/orlando . This has been known as a crazy problem in Florida since the 1970's. Too short to fly, kinda dumb to rent a car for a drop-off, no good bus transport, way long for airport shuttle type transport.

1 a must fly in the day before and go exploring. This is a big deal. If you try flying in on the day, and there is one hiccup or delay, you can miss the ship or you are going crazy in your head about possibly missing the ship. Really, fly the day before. The exploring part is up to you. Personally, I'm the "fly in, hotel next to the dock, not gonna miss my boarding time" kind of guy. 2 Try to board as early as possible That may be out of your control as boarding times are now assigned, instead of just getting on the ship anytime after 12 noon. This is a new COVID thing. The intent is that boarding day is the first day of your cruise, with the difference being that the ship is moored. Most venues on ship are available, and there is always the WindJammer for food. Good day to walk around and get your bearings on the ship.

Only problem is that it's on I-Drive (International Drive in Orlando) which is a full hour away on a good day.

Misread the title of this post as "OBC from simply having midlife crisis".

I agree wholeheartedly on how it is set up presently. I would like to be more honest about it. How about paying them a living wage? If that raises the upfront price of the cruise, so be it. Tipping as income is borderline evil.

The proper response to that is "You can bet on it".

I live in Florida. Yes, it will. Fast. ?

The cruiselines don't want to mess this up. They want and need to show they are very very serious about this. If, for the first cruise back, they want to enforce masks, I'm OK with that. I'm scheduled for December 2021, and going into that cruise with the expectation that masks might be required even for vaxpax. If no mask is required, it's a bonus.

I'm glad to hear that it seems to be working out to your satisfaction.

First, get written notification from your spouse's doctor, with clear indications that this is a real-deal medical issue. Second, this is why we need everyone else to get vaccinated - to cover those who absolutely in need of coverage. Our vaccinated response to this is "Sure. Real problem? We got you covered".

Someone was willing to give a $1 million donation to the Governor to influence this issue. It may have backfired in this round, but you can deduce that this is far from over and that sometime in the near future big cruise ships will magically appear in Key West. Too much money involved. If the citizenry of Key West doesn't want us there, and it voted 3 times to that effect, we should respect that. I say "thank you for your hospitality" and let's move on to another port of call.