 Posts

24

Joined

Last visited
Kris816's Achievements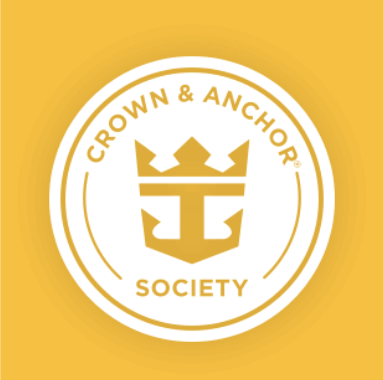 Gold (2/7)
6
Reputation
Thanks so much for the review! Were the clocks moved forward on the ship as you sailed East so ship time was the same as the islands or did ship time remain an hour behind? Thanks!

Thanks so much for checking for the entertainment schedule. I've been trying to follow your cruise in the app and I noticed that the shows (both times and the performers) keep being revised. When I was on the Odyssey in September, I noticed that the buffet didn't have much variety. I thought it had to do with the reduced capacity (25%) but I appears it may be because the crew is serving us. Was the solarium roof open? I am curious if they are going to open it, now that they are in the Caribbean. Thanks!

Looking forward to your blog! I'll be leaving on the Jewel with the same itinerary on December 4th. If possible, could you take a photo of the showtimes flyer that you are usually given when you board? I am curious about the shows and showtimes for the week. Thanks!!

I apologize that my terminology is incorrect. I checked this week and Puerto Rico, St Maarten and Antigua are all an hour ahead of Miami time, now. Prior to "falling back" last weekend, the islands were the same time as Miami.

I will be cruising to the eastern Caribbean in a few weeks. Now, that Florida is on daylight savings time and the islands we will be visiting are an hour ahead, does anyone know if the ship will change to local time or keep ship time? Thanks!

Do you bring this in your carry-on or pack it in your suitcase?

The Jewel finishes her last cruise in Greece on October 30th; then, her first cruise out of Miami is set for November 15th. Perhaps, the quarantine period can be while they are crossing the Atlantic without passengers.

I just booked a cruise on the Jewel on 12/4/21 at a rock bottom price. My question is: since the Jewel is coming over from Europe next month, will it be required to do a CDC test cruise here in the US before it is cleared to sail from Miami?

Thanks! I called and the rep appeared to never have been asked this before. He put me on hold four different times. His final explanation was that they do not control the platform that generates luggage tags so there isn't anything he can do. I'm just going to DIY them. I have the plastic covers so I'll fold blank paper and use a Sharpie marker to put name and cabin number.

I sail on Saturday and just received an email that my bid was accepted (Thursday afternoon). However, when I log in, my luggage tags have not been updated to reflect the new cabin but my set sail pass has. This is my first time having a Royal Up accepted so I'm not familiar with the process. If the tags don't update, should I use the ones for the original cabin?

I believe it's the same menu from the Mariner. Jamie's there also offers eggplant parm and has a slightly different menu than Oasis class. Here is a link to all Mariner menus. Of course, no hibachi on Navigator, Hooked instead: https://eatsleepcruise.com/2018/08/mariner-of-the-seas-restaurant-guide/

We did the Blue Hole with Jaimaica Phil (Jamaicaphil.com) a few years ago when we were on Oasis. It was great and so was he. After the Blue Hole, he took us to a local spot for lunch and we even had time to stop at a beach for about an hour on our way back. I highly recommend his tour!

We booked a last minute cruise on the Empress. We have never opted for a guaranteed room before or had an inside cabin (always go balcony) but the price was right so that's what we booked. Today, I saw that we have been assigned an ocean view cabin; so, it's a bit of an upgrade. My concern though is that are located right next to the elevator. I'm hoping there won't be too much noise but plan to bring my ear plugs just in case.

Thank you. I am familiar with the menus as we have been on multiple RCCL cruises. I had read the Empress menus were not consistent with the rest of the fleet, though; so, I wanted to hear from anyone who has already cruised in her.

For those who have been on the Empress, what are the menus like in the MDR?