 Posts

18

Joined

Last visited
Recent Profile Visitors
The recent visitors block is disabled and is not being shown to other users.
Firstrcelyse's Achievements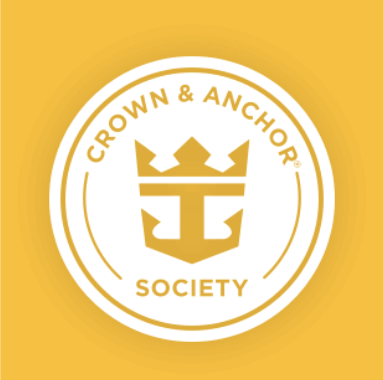 Gold (2/7)
4
Reputation
We're going on a 5 night voyage, and embarkment day is on New Year's Day. Does the ship do special things for holidays?

Hi everyone, Is this a decent price for the deluxe beverage package? I know that I can cancel and rebuy if the price drops, but I don't feel any need to rush and purchase unless the initial price is pretty decent.

And what's the name of this magical place ?

Hi everyone, Are there any adult-only beach pass, all inclusive options on Cozumel?

I sent her a message last night. I'm working with MEI and Kathy's been very helpful!

Hi everyone, As per some of the advice in this group, I've been monitoring the price of my cruise like a hawk. I noticed that the price dropped on my trip so I took some screenshots and sent them to my travel agent. Is that the right thing to do? What happens when you do actually find a cheaper price? Is there financial reimbursement or OBC from RC?

Thanks! I think that we're going to do chops and Jamie's and then potentially by a lunch pass for izumis. Although player makers looks like it's actually really good as well, so we might try to squeak that in too!!

So since I bought the chops plus one package, is the $35 in addition to two specialty restaurants, or is it chops plus a $35 credit if we choose an a la carte restaurant as the second?

Thank you! That's super helpful. I'll probably move forward with a dining package, but wait on the beverage and Beach Club package. I don't think either of those can get higher, but I'll probably only wait a couple weeks though on the beach club.

Hi everyone, Can somebody explain to me the sushi / hibachi situation? Everywhere I've read izumi is not included, but this is looking like it could be in some way? Is the 35 dollars instead of the second restaurant? Or is it an additional perk?

Even the Chops +1? That's the only one I was considering locking in. Also, I wasn't sure how exclusive the Coco Cay Beach club is. Those prices are horrible, but we also really would like to go there.

Hey everyone, We're sailing on January 1, 2022 on the Mariner. These are the items were considering purchasing for our 5 night trip. None of these prices look particularly good to me, but I'm new at this. I would appreciate any input or feedback! Thank you!

I have a bunch of random dining questions so I'm just going to throw them all in here: 1. Is it actually worth it to buy a dining plan for a five night cruise? 2. Thinking about purchasing the chops plus one option. Has anyone ever done this and enjoyed it? 3. Does the $35 come with the chops plus one plan? Does it still not apply to izumi? Would it work for lobster in the main dining room? The reason I'm asking is because there's such limited dining on our ship, there aren't too many a la carte options that I'm aware of... I'm sure there are many lol 4. We're thinking about purchasing a beach club pass. How's the food at the beach club? I heard it's worth the purchase just for that! 5. With the dining plan, I know you have to schedule your first choice either the first or second night. What night would you guys recommend skipping the MDR? Right now, my plan is to eat in the main dining room on the first night, and the two port days, specialty dining during sea days. Is there any specific days you would also recommend going to the MDR?

Would anyone recommend Sanford or Orlando International? Also any specific hotels with airport and ship port shuttle services? It would be nice to find an all-in-one!

Hi everyone, Does anyone have any dining recommendations on a five night voyage? I believe that in addition to the staples, WJ, and MDR the Mariner offers Chops, Izumi, Jamie's, Playmakers, Bamboo Room and Doghouse. Where should we eat when? Any places you would avoid or prioritize? Is it best to eat breakfast and lunch in the wing jammer? Trying to figure out dining packages still... Open to any tips, too!