In:
Alaska cruises are all about the beautiful ports you'll visit, from small, historic towns to massive glaciers. Most cruise itineraries to Alaska visit 4-5 ports, and there's a lot to learn about these unique destinations before setting sail.
Before cruising to Alaska, it's helpful to have an idea of what is offered in each cruise port. Some ports offer the best whale watching opportunities whereas others are best for visiting historical sites and learning about Native Alaskan culture.
You'll want to research Alaska ports before you sail to ensure you have enough time to book shore excursions and plan your days in port. It's always better to be prepared for a port day whether you book a tour or explore on your own.
Here's our comprehensive Alaska cruise ports guide which will provide an overview of all the ports you can visit on an Alaska cruise.
Juneau
Juneau, although the capital of Alaska, is not the biggest city in the state–only 32,000 people call Juneau home. Don't let the city's small size deter you from visiting, though. The mountains, glaciers, and wildlife surrounding Juneau make this charming town anything but small, and it's one of the main tourist hubs in all of Alaska.
Every Royal Caribbean Alaska cruise itinerary includes a stop in Juneau. With whale watching, hiking, history, and mouthwatering cuisine to discover, it's a favorite port stop among many cruisers.
Many visitors to Juneau head to Mendenhall Glacier. Only 20 minutes from downtown Juneau, this 13 mile long receding glacier is the most easily accessible glacier from an Alaska cruise port, and it offers hiking, kayaking, and sightseeing opportunities.
Outside of Mendenhall Glacier, many cruisers spend their day walking South Franklin Street downtown, riding the Mount Roberts Tramway, or taking day trips to nearby attractions like Admiralty Island (home to 1,600 brown bears) and Echo Cove.
Read more about Juneau:
Skagway
Located in the most northerly part of Alaska's Inside Passage is Skagway. This small town is most known for the Klondike Gold Rush of 1897-98, during which the famous White Pass and Yukon Railway was constructed.
Despite being home to only 1,200 people, Skagway receives upwards of 1 million visitors each year!
Related: Local's guide of what to do in Skagway, Alaska
If you've never been to Skagway before, consider a ride on the White Pass and Yukon Railroad, a scenic railway climbing 2,885 feet to the summit of the White Pass. Complete with stunning views of the mountains and the breathtaking Bridal Veil Falls waterfall, it's hard to beat booking an excursion on the train.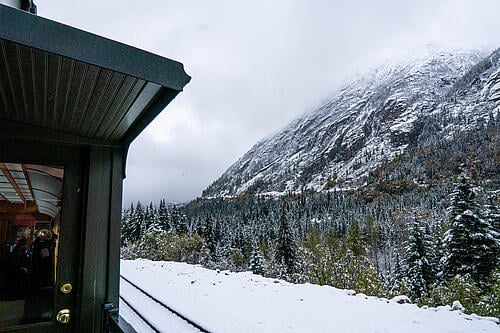 Skagway is also a popular destination for active travelers. The city boasts a variety of hiking trails, from the Dewey Lake Trail System to the Chilkoot Trail–used by gold prospectors in the late 1800s. Trekking through Alaska's dense forests and picture-perfect lakes is sure to be a highlight for visitors to Skagway.
If you'd prefer to keep things simple, you can have a wonderful day walking around Skagway's historic downtown. Packed with souvenir shops, saloons, restaurants, and unique architecture, strolling through downtown makes for a relaxing day in this Gold Rush town.
Read more about Skagway:
Sitka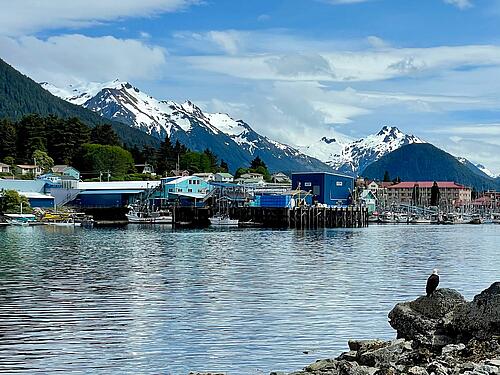 Sitka, the former capital of Russian Alaska, was originally founded by the Tlingit people over 10,000 years ago. Now part of the United States, Sitka is home to 10,000 year-round residents and is a popular port on any Alaska cruise itinerary.
If you're looking for a blend of history, nature, and culture, Sitka has it all. Many visitors flock to downtown Sitka, where you'll find shops, restaurants, and the famous St. Michael Orthodox Cathedral–the first Orthodox cathedral in the United States.
Related: Local's guide of what to do in Sitka, Alaska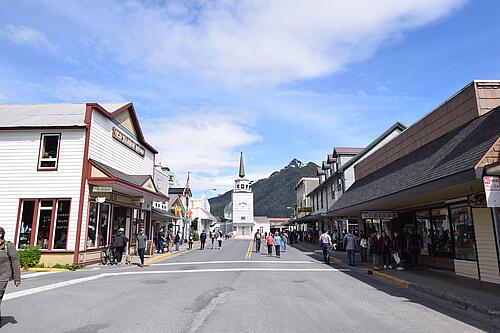 You can also explore the Baranof Castle State Historic Site, where the former transfer of Alaska from Russia to the United States took place.
Nature lovers will flock to the Sitka National Historic Park, a 113-acre park in a lush rainforest of Sitka Spruce Trees. At the park, you'll find Tlingit and Haida totem poles, hiking trails, and wildlife viewing opportunities.
Note: Cruise ships dock six miles from downtown Sitka, and free shuttle buses are provided to and from downtown.
Read more about Sitka:
Ketchikan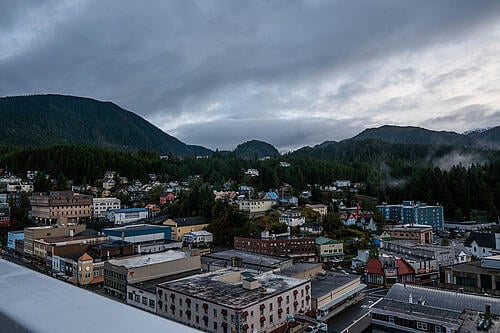 At the southern end of Alaska's Inside Passage is Ketchikan, a town of 8,000 people best known for its idyllic scenery, Native culture, and fishing.
The town has many nicknames, including the Salmon Capital of the World, for its abundance of salmon, and Alaska's First City, as it was the first town reached by sailors cruising to Alaska from the south.
Related: Local guide of places to visit in Ketchikan, Alaska
Cruise ships dock in the center of downtown Ketchikan, making exploring the town's attractions a breeze.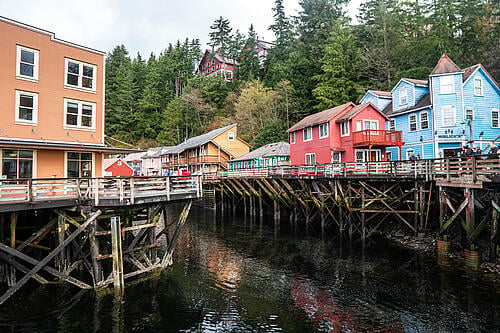 Creek Street is one of the most popular places to visit in Ketchikan. The town's former Red Light District, this boardwalk is lined with shops, homes, and the famous Dolly's House Museum. It's also a fantastic place to spot wildlife, as the boardwalk is built over a creek where salmon run each summer.
The town is also known for its totem poles, with over eighty of the tall, hand-carved sculptures found throughout the town and in the nearby Native village of Saxman. Due to the area's rich Native culture, many visitors enjoy learning more about the history and traditions of the Tlingit people while in port.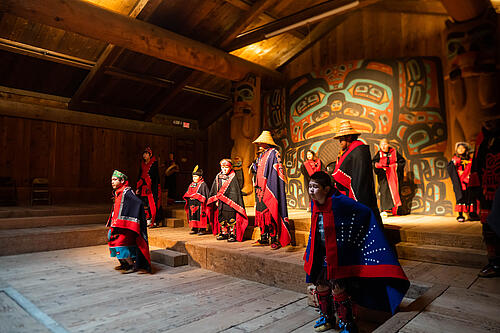 Other recommended activities in Ketchikan include a visit to the Misty Fjords National Monument, exploring the town's hiking trails, and tasting local, freshly caught seafood.
Read more about Ketchikan:
Icy Strait Point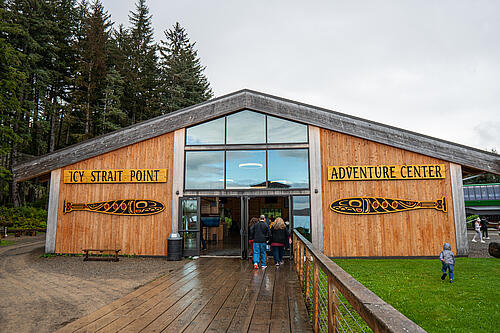 Icy Strait Point is a private port that was opened by the Huna Tlingit Native Alaskans in 2004. Despite being a new cruise port, it still offers plenty of amenities and activities to keep passengers busy.
Icy Strait Point has a scenic boardwalk, walking paths, history museum, souvenir shop, cultural center, restaurants, and bars. Adrenaline seekers will love the ZipRider, which features six ziplines exceeding 60 mph over the rainforest. ATV and Jeep tours are also available to book.
Related: Best things to do on an Alaska cruise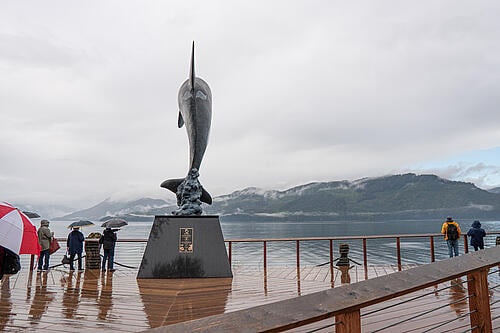 Icy Strait Point is also one of the best ports in Alaska for whale watching. It's located near Point Adolphus, home to Alaska's largest population of humpback whales in the summer. Other than humpback whales, you may spot orcas, sea lions, otters, and seals.
Due to its small size, Icy Strait Point offers a more serene port experience than other Alaska cruise ports. It's best for those looking to relax in the nature of Alaska while enjoying local cuisine and gaining insights into Native culture.
Related: How I spent the day at Icy Strait Point on my Royal Caribbean cruise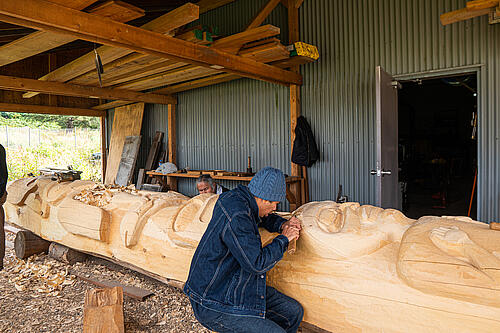 Many visitors opt to visit the nearby town of Hoonah while docked at Icy Strait Point. Only 1.5 miles from the port, Hoonah is home to less than 1,000 people and offers an authentic, small town Alaska experience.
In Hoonah you'll find a totem pole carving workshop, a handful of restaurants, and a few shops. The size of Hoonah makes Juneau feel like a metropolis, but that's part of what makes the town so charming.
Haines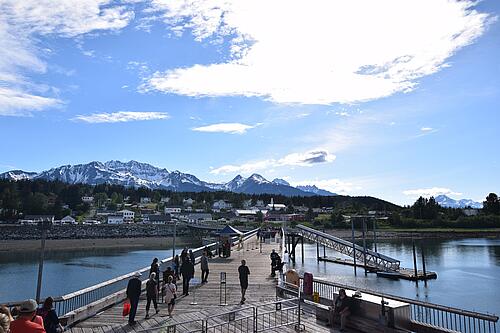 Just 20 miles from Skagway is the small town of Haines, located in one of the deepest fjords of Alaska's Inside Passage. It is one of the most quaint ports found on any Alaska cruise itinerary, and most ships only spend a few hours in the town.
In fact, it's rare to find an itinerary with a full day in Haines. Royal Caribbean ships tend to visit Skagway in the morning, travel the short distance to Haines in late afternoon, and remain docked in Haines for the evening.
Related: Ultimate Alaska cruise guide
Active adventurers will love sea kayaking, rafting, cycling, and riding ATVs through Haines' pristine wilderness. Those looking to explore without a tour can try local restaurants and shop for handmade artwork and souvenirs.
Victoria, British Columbia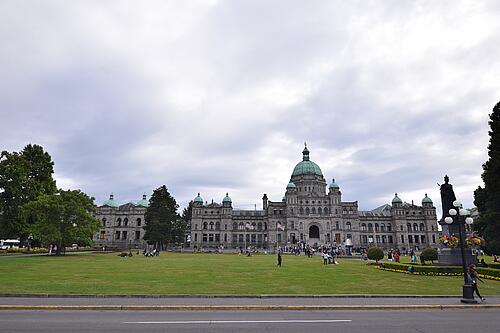 Victoria is found on every Royal Caribbean Alaska cruise departing from Seattle, but this port is not even in Alaska... it's in British Columbia, Canada!
Due to the Passenger Vessel Services Act (PVSA), all foreign-flagged ships must visit at least one foreign country on a roundtrip cruise from the United States. Because of this, Alaska cruises from Seattle include a port stop in Victoria, British Columbia, the most easily accessible foreign port en route to Alaska.
Victoria is significantly larger than other ports on an Alaska cruise, with a population of over 90,000 people. The city's endearing downtown transports visitors to a small English village, with streets of colorful Victorian buildings and a plethora of pubs.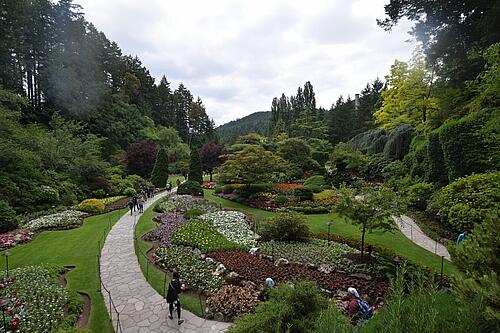 Two of the most popular attractions in Victoria are the Butchart Gardens, an internationally-renowned, 55 acre garden display, and Craigdarroch Castle, providing a look into the life of Victoria's wealthy in the 1890s.
Related: Visiting Butchart Gardens and Craigdarroch Castle in Victoria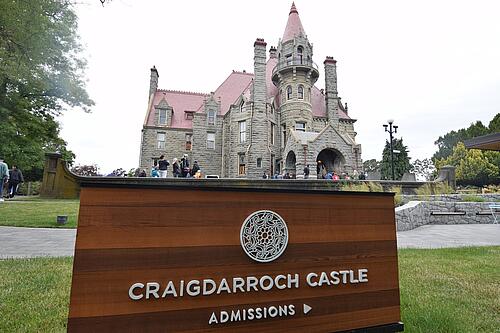 Outside of these sites, many visitors enjoy walking Victoria's Fisherman's Wharf, a picturesque harbor with restaurants, shops, and bars.
In Victoria on a rainy day? Consider booking Tea at The Empress, a sophisticated high tea experience at the luxury Fairmont Empress hotel. Or perhaps walk through the Royal British Columbia Museum, a natural and human history museum with a collection of over 7 million objects.
Most visitors to Victoria on an Alaska cruise explore the city's highlights, but there is still plenty of nature to explore near the port as well. Whale watching tours are popular in the city, so if you didn't book a whale watching tour in an Alaska port, you'll have another chance to spot these majestic animals while in Victoria.
Seward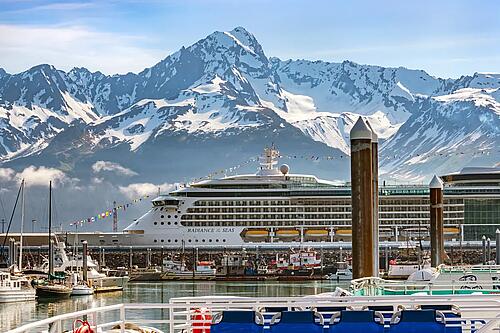 Seward, Alaska is a port found only on one-way Alaska cruise itineraries. One-way cruises to Alaska start in Seward and end in Vancouver (and vice versa).
Unlike the other Alaska cruise ports on this list, Seward is not located in Alaska's Inside Passage. The small city of 2,600 people is located in southern Alaska just 125 miles from Anchorage.
Seward is the gateway to Kenai Fjords National Park, where nearly 40 glaciers flow from the Harding Icefield. The town also has hiking trails, a waterfront park, aquarium, and downtown center with shops, bars, and restaurants.
Related: When is the best time to cruise to Alaska?
The main attraction by starting or ending a cruise in Seward, however, isn't the town itself, but the proximity to some of Alaska's most popular destinations. Those cruising from Seward will usually spend several days in Alaska's interior before (or after) their one-way cruise, visiting places like Denali National Park and Reserve and Talkeetna.
Although roundtrip sailings to Alaska are more common than the one-way itineraries visiting Seward, southern Alaska is certainly worth a visit if you're interested in exploring more of what makes the state so special.
Visiting glaciers on an Alaska cruise
In addition to visiting Alaska's small, scenic towns, most Alaska cruise itineraries also include visits to the state's colossal glaciers. On glacier viewing days, Royal Caribbean ships sail slowly near a glacier, completing a 360 degree turn to ensure everyone onboard can view the glacier.
Passengers do not disembark the ship on glacier viewing days, but there may be excursions to book in which you can disembark your cruise ship for a smaller expedition vessel to view the glacier more up close.
Before viewing glaciers on your Alaska cruise, make sure to find the best viewing spot on your cruise ship. Many passengers flock to the helicopter pad or pool deck whereas others prefer watching the scenery from the comfort of their balcony.
Here are the three main glaciers you'll find on Alaska cruise itineraries:
Hubbard Glacier
Hubbard Glacier is the largest tidewater glacier in North America; it's over 400 feet tall and 6 miles wide, and it's rapidly advancing at around 80 feet per year. Its enormous size makes the glacier a highlight on any Alaska cruise itinerary.
Visiting Hubbard Glacier is a half-day experience. Ships first sail into Yakutat Bay and continue to Disenchantment Bay en route to the glacier.
Related: Hubbard Glacier vs. Glacier Bay: which glacier is better to see on a cruise?
Hubbard Glacier is located further north than the other glaciers on this list. Due to its more remote location, you'll usually only find Hubbard Glacier itineraries on one-way sailings to or from Alaska.
Endicott Arm & Dawes Glacier
Located just 50 miles from Juneau, the narrow fjord of Endicott Arm is commonly traveled through on Alaska cruise itineraries. As you pass through the fjord with snowy mountains, waterfalls, and drifting icebergs in all directions, you'll reach the end of the fjord: Dawes Glacier.
At 300 feet tall above the waterline and a half mile wide, Dawes Glacier is another of Alaska's most spectacular glaciers. If you're lucky, you may witness the glacier calving as your ship approaches.
In addition to the glacier, Endicott Arm is home to a variety of wildlife, including harbor seals, brown bears, bald eagles, moose, and wolves. Be sure to pack your binoculars!
Related: Alaska cruise packing list: What to pack for your sailing
Tracy Arm Fjord (Sawyer Glaciers)
Also located near Juneau is Tracy Arm Fjord, a narrow, deep water fjord surrounded by tall, snow-capped mountains on both sides. At the end of the fjord are the twin Sawyer Glaciers.
The South Sawyer Glacier is difficult to access as it is at the very end of Tracy Arm Fjord, so the North Sawyer Glacier is much more commonly visited. Its face is a half mile wide, giving excellent viewing opportunities from your ship.
Cruises to Tracy Arm Fjord are commonly found on 7-night Alaska itineraries departing from both Seattle and Vancouver.