In:
Our first port of call on this Alaska cruise brings us to Sitka, which is a port I've never been to before.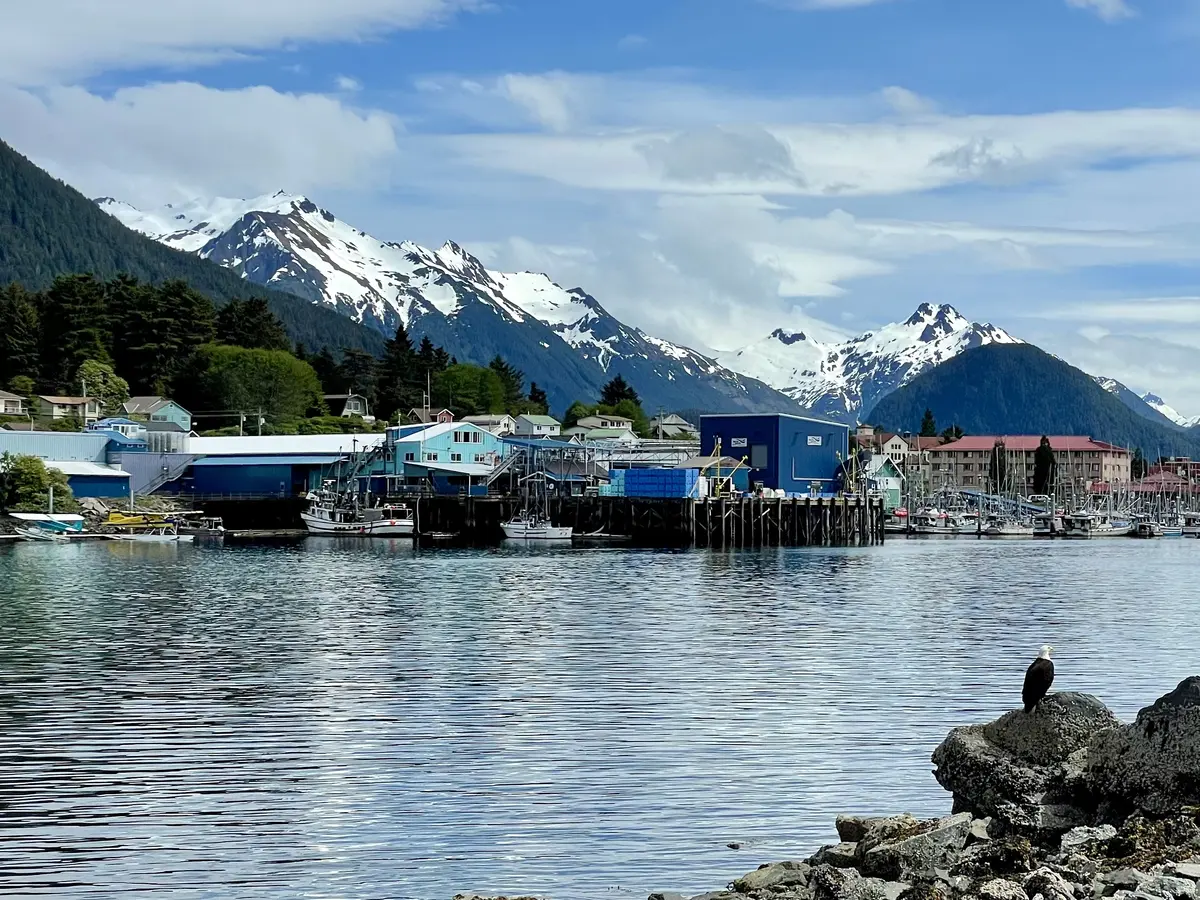 We weren't scheduled to dock until 9:30am, so we had a few hours before getting off the ship.
The combination of our clocks going back one hour last night and the excitement of getting off the ship got to me, because I was up by 6am to have a look.
Our ship sailed through the Sitka Sound, giving us our first look at the Alaska scenery.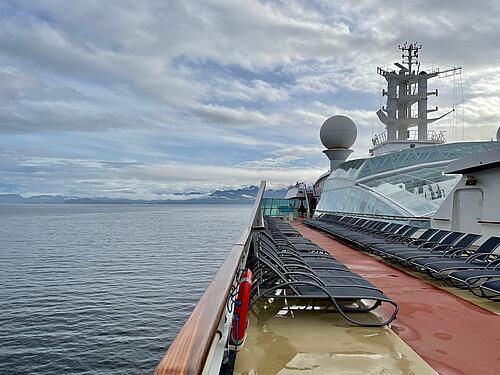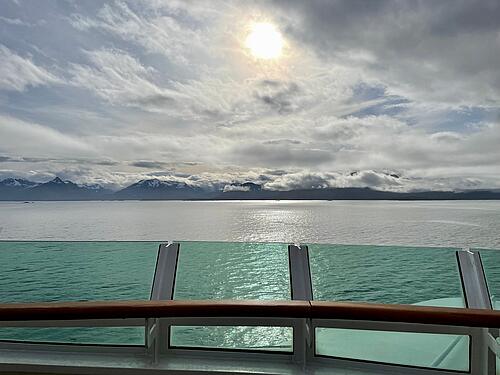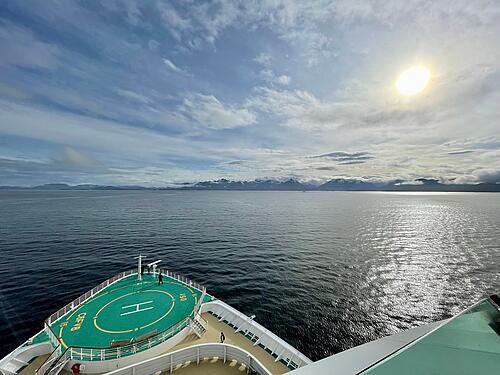 I went up to the upper decks to get a better look, and even spotted a whale coming up for air once (although I was too slow to get a photo).
Once the kids got up, we decided to have breakfast at Chops Grille, since it's open to suite guests as an alternative breakfast spot.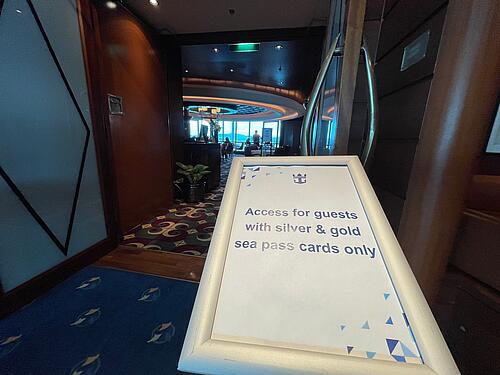 The menu is similar to the main dining rom, and offered a relaxed breakfast.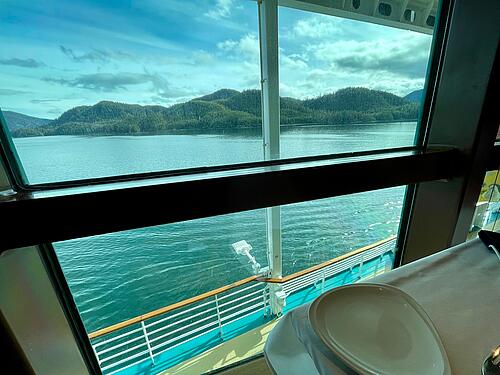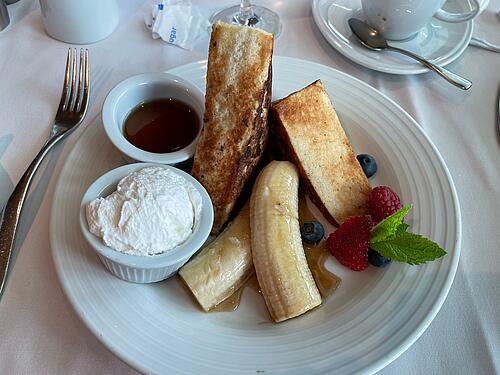 There were five cruise ships in Sitka today, although we were the only ship able to dock. The other ships tendered, including Radiance of the Seas.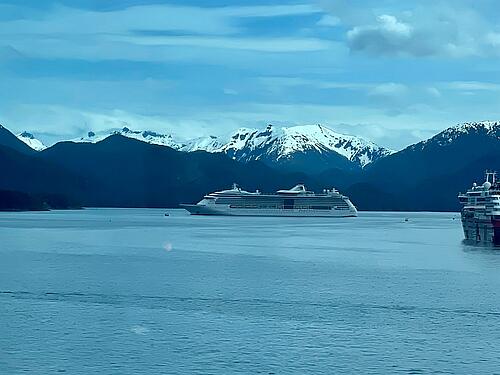 The dock is located north of downtown, and is about a 10 minute drive.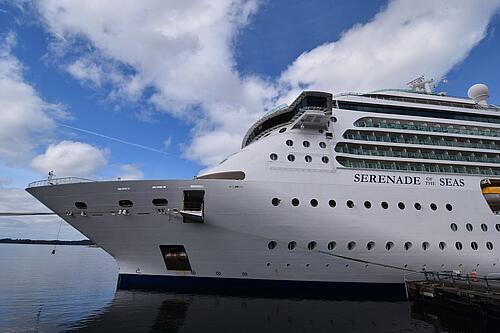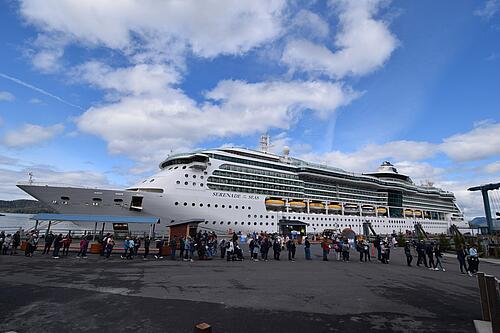 We booked a shore excursion through Royal Caribbean for today, "Taste of Sitka". Our tour began at 10:45am, and it consisted of three stops.
Our first stop was at a local restaurant to sample fresh caught wild salmon and Alaska beers.
The chef prepared white Alaska salmon that was delivered earlier that morning to enjoy along with a selection of beers. They said we could choose between two beers, but they were happy to give more if you wanted.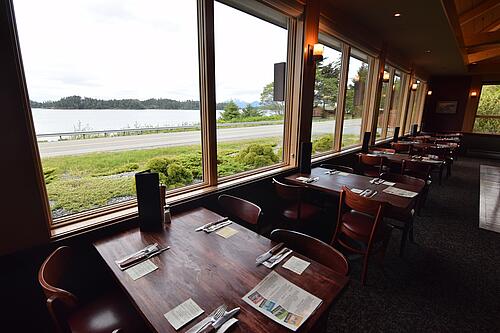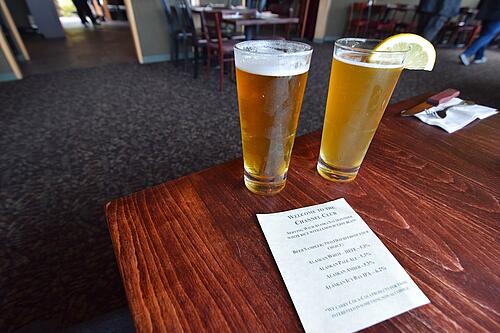 The salmon was incredible, as white salmon is evidently a very rare type of wild salmon.  It was so good that even my oldest daughter, who claimed she hated salmon, tried it and really liked it.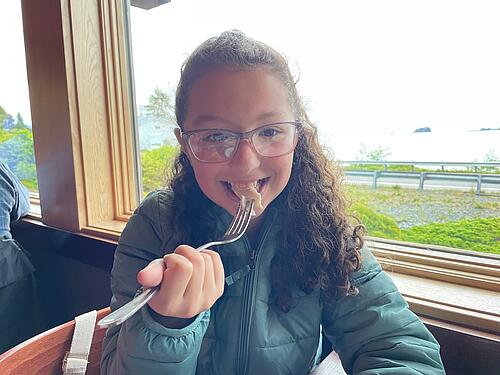 The chef then brought out a salmon to filet it for us, and let us even sample slivers of sashimi-grade fresh salmon we could eat raw on the spot.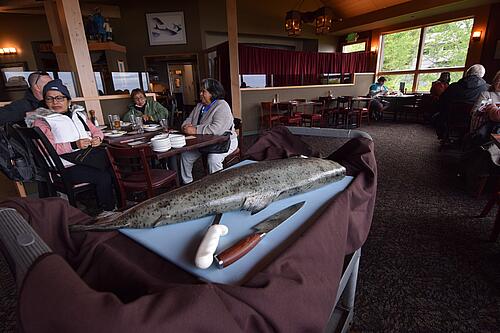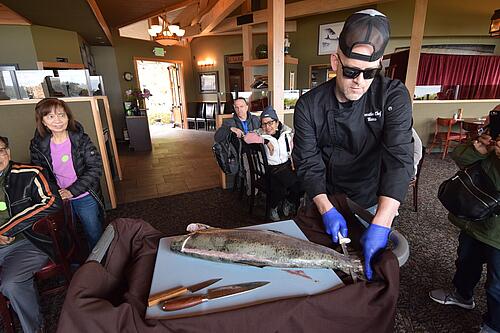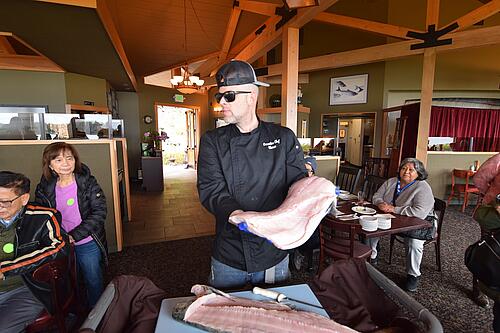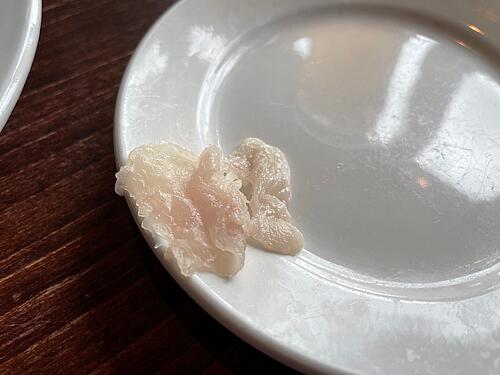 The food was better than anything I could have hoped for, and started us off on a great note.
Next up was a visit to the Sitka maritime center, where we learned about salmon life cycles and why and how they operate a salmon hatchery to help provide a sustainable source of the fish.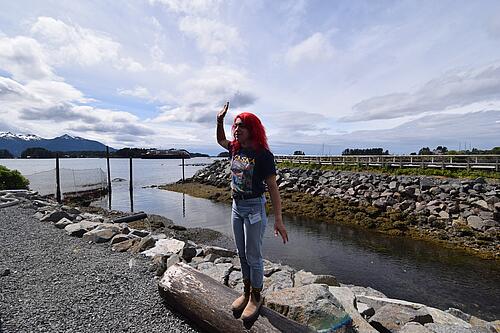 Afterwards, we were able to touch a variety of local marine life in the touch tanks.
The salmon explanation was much too long in my opinion, but the kids loved the touch tanks.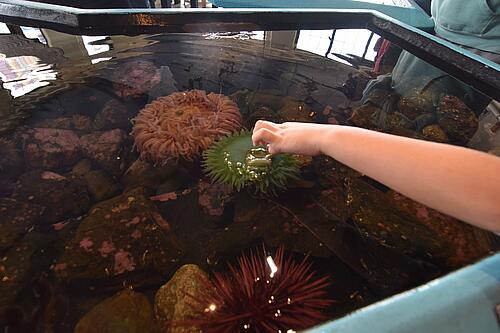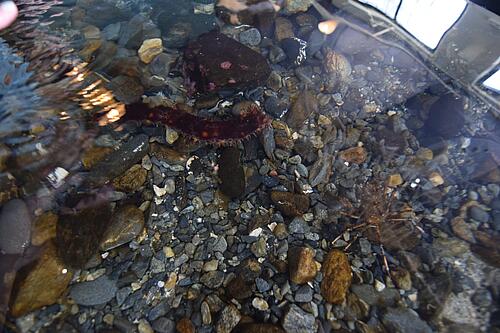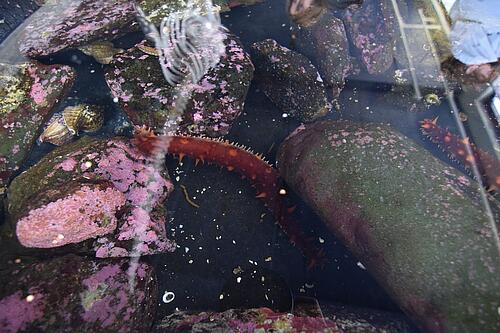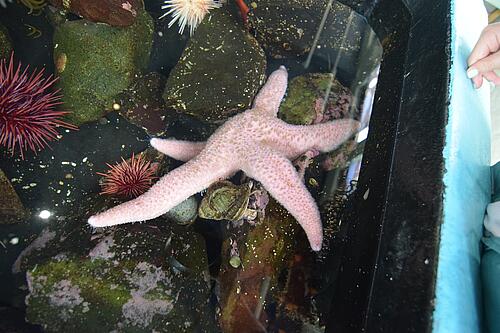 Afterwards, we took a short drive to a former World War 2 air base for a scenic photo.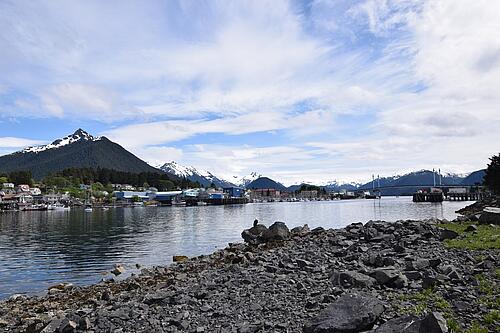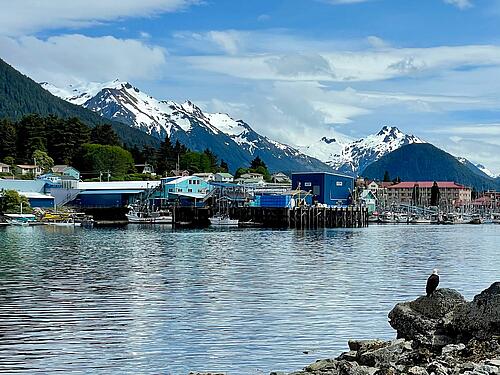 At this point, the bus could either drop us off downtown or bring us back to the ship. We opted to stay downtown.
Sitka has a small downtown with lots of shops, restaurants, and bars.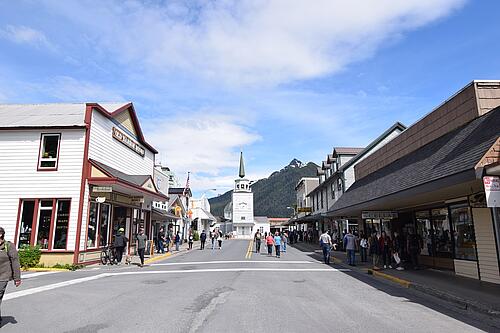 We stopped in for coffee at a book store, but stayed to get my kids a couple of books. I love finding small, independently operated book stores and support them whenever I can.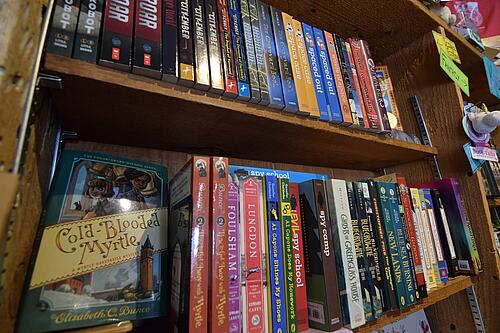 Sitka is known for being the former capital of Alaska when it was owned by Russia, and still has a few buildings from that era.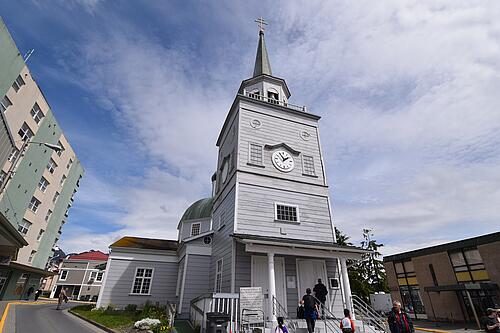 The orthodox church is by far the most prominent piece of this Russian history, but there's other buildings you can explore. We ran across a fort that provided some lovely views.
As we walked around, I saw a sign for the Fresh Fish cart, which is one of the places to see in our local guide to Sitka.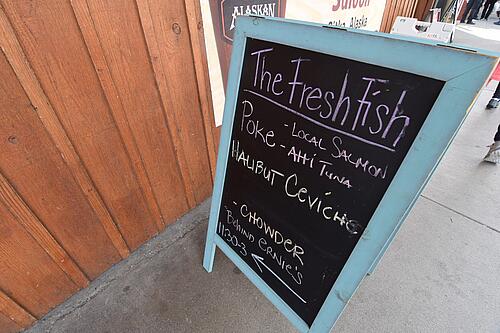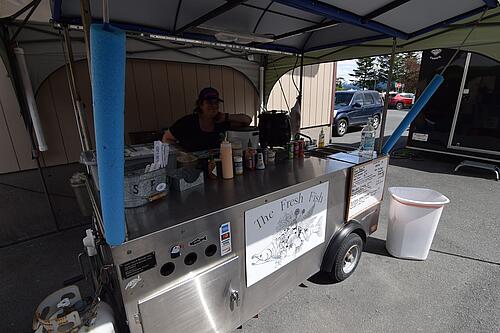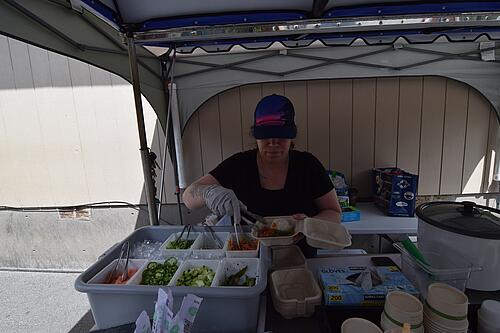 I met the owner, who served up salmon poke bowl that was incredible. There's just nothing like fresh fish, and the snack was just what I needed.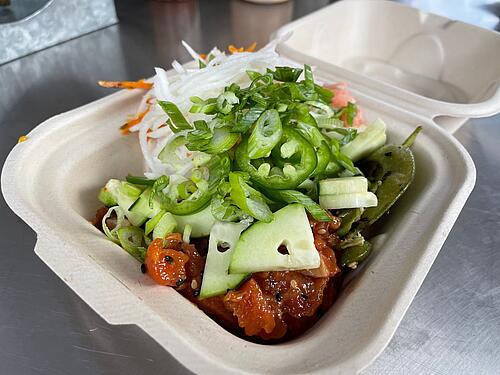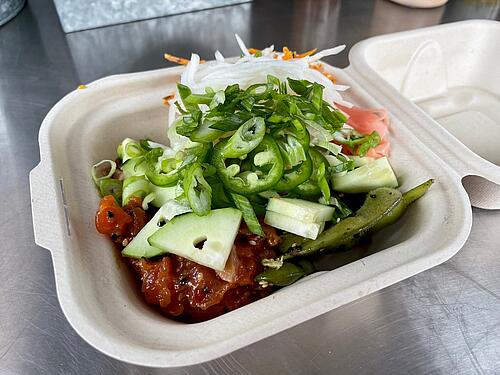 We wandered around Sitka a bit more and then headed back to the ship.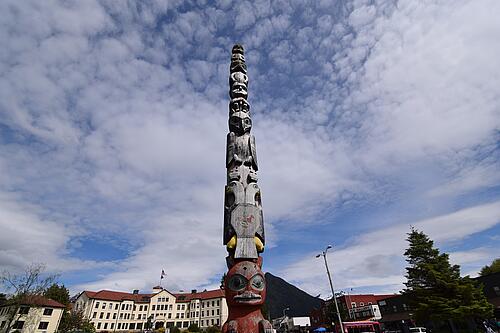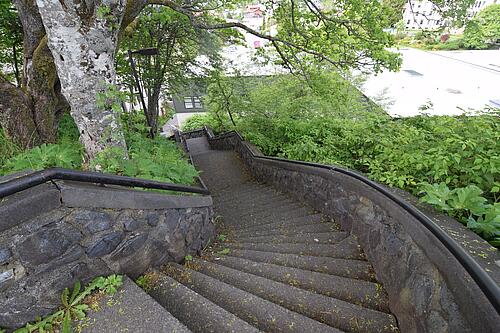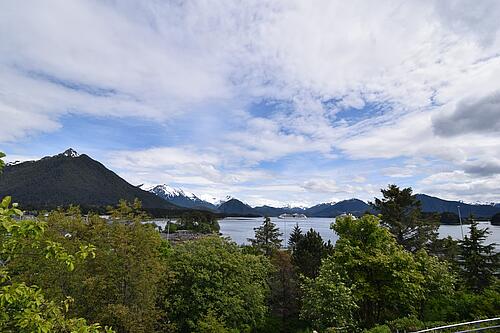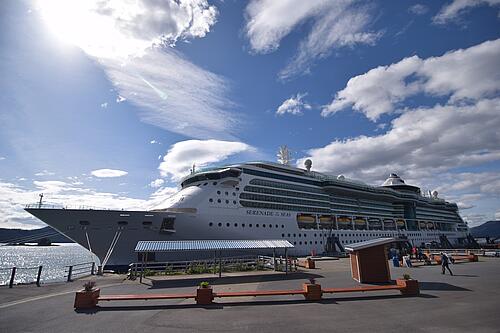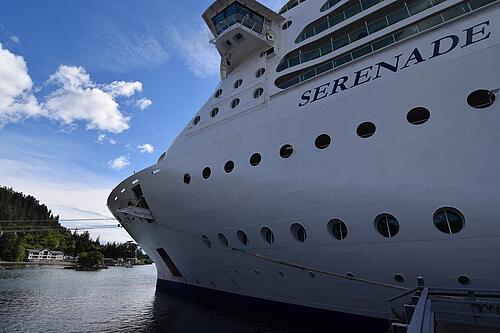 The weather could not have been better, and it was the perfect day for exploring Alaska. If we can have weather like this for the next two weeks, we're in for an amazing time.
The weather was stunning today, and it was so warm (mid-70s) that lots of people were up on the pool deck and in the pool.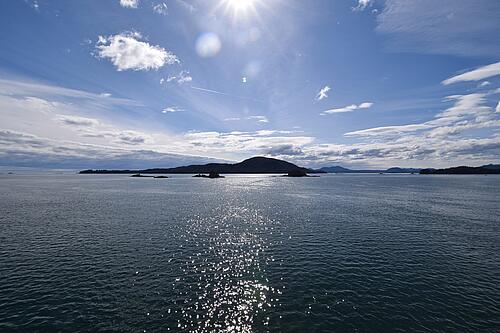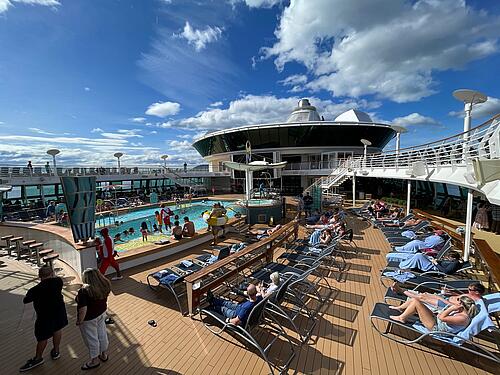 Dinner tonight brought us to Izumi.
I love eating at Izumi because sushi always hits the spot without feeling overly stuffed like other foods do.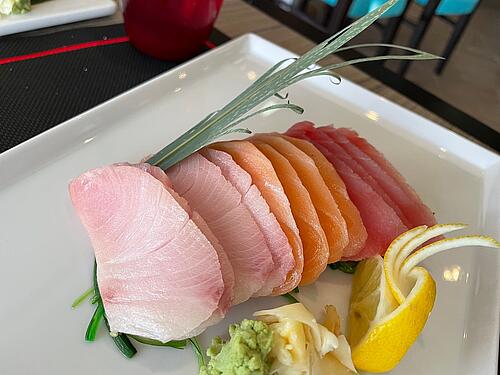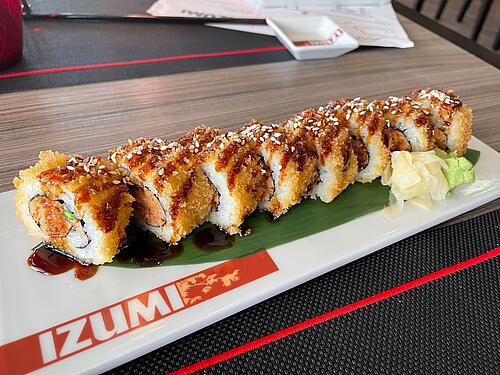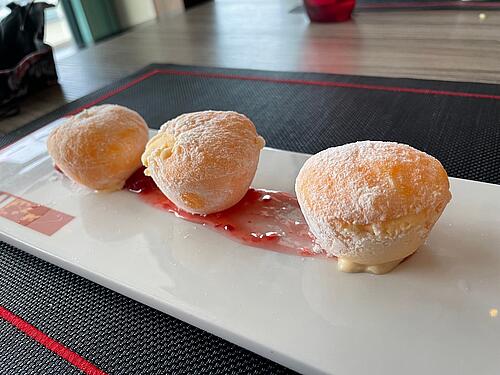 While I love sushi, my wife and kids prefer the non-sushi items on the menu, such as the terriyaki or udon options.
We rounded out our evening with songs in the Schooner Bar with the guitarist. Speaking of the guitarist, the bartenders told me that 4 new crew members transferred while we were in Sitka from Radiance of the Seas, so the pub should open tomorrow!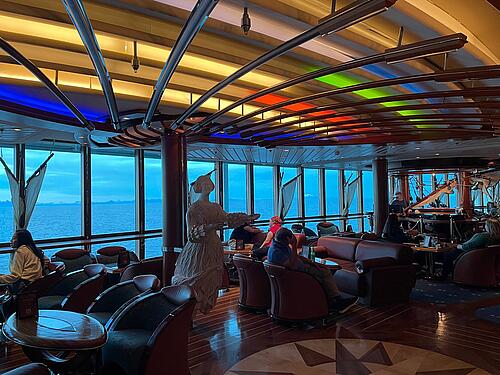 I was ready to call it a night when we noticed an amazing Alaskan sunset happening.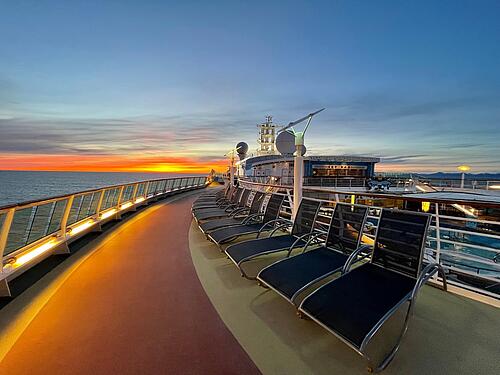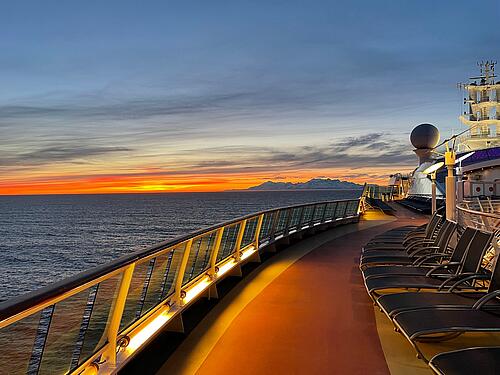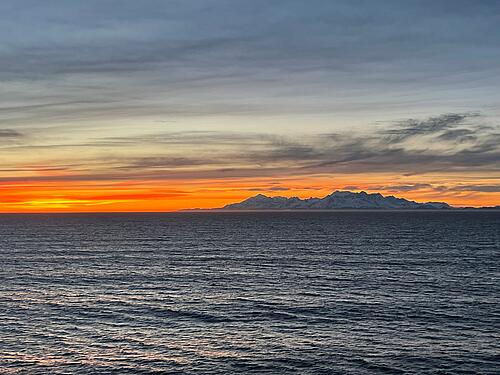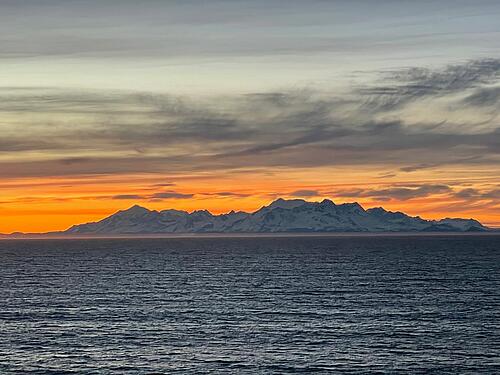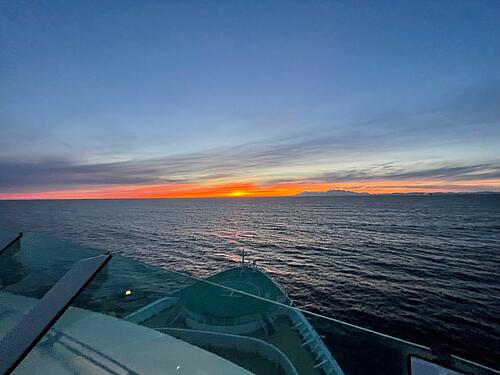 Have I mentioned I love Alaska cruises yet?
Tomorrow we will be in Juneau.
Stray Observations
There's a free shuttle to and from downtown Sitka. The line got pretty long in the morning to get downtown if you didn't have a tour.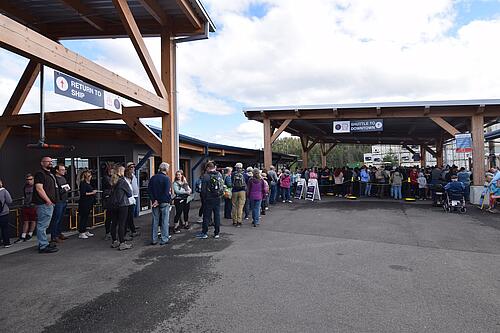 They were actively repairing the other docking area at the port that was damaged this season when Radiance of the Seas struck a dolphin mooring.