In:
One of the highlights of any Alaska cruise is when your ship sails as close as it safely can to a glacier.
The glacier viewing is a slow process, in which the ship moves up the waterway leading to the fjord at Tracy Arm.
We got up at 6am and bundled up to enjoy the view. We decided to go up to the pool deck to see the glacier, since our cabin had only a fixed view.  Plus, I knew the photos would look better without a piece of glass in the way.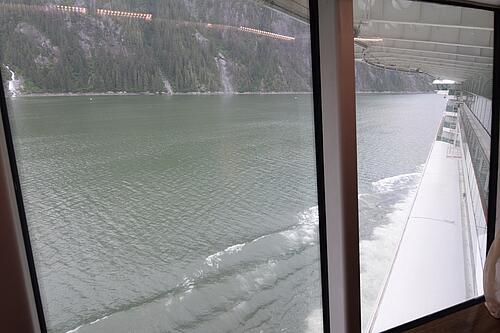 We slowly meandered towards the glacier, which took about 90 minutes or so. Along the way you pass small icebergs in the water, waterfalls, and once in a while some wildlife.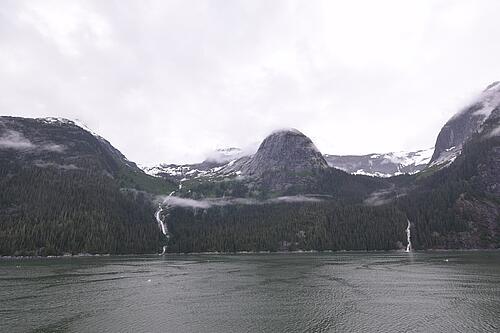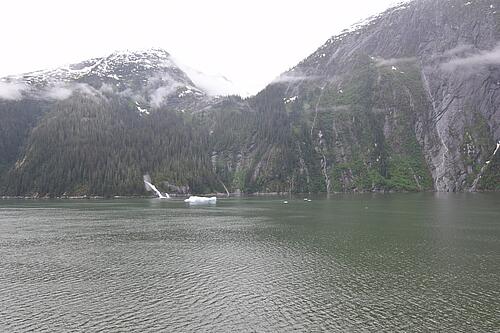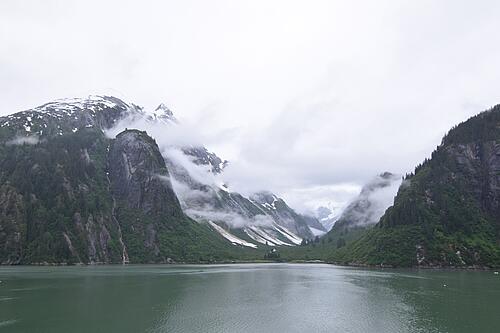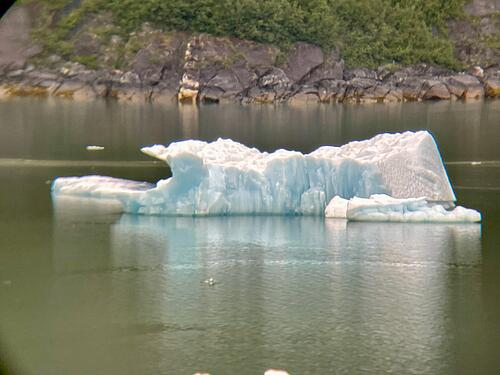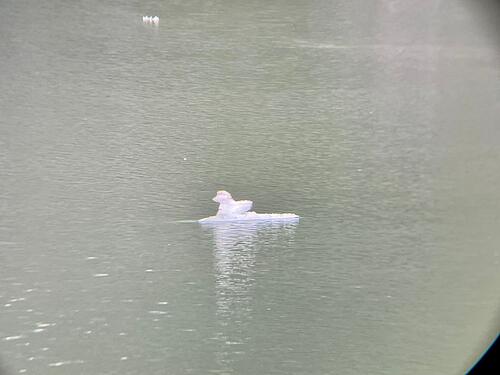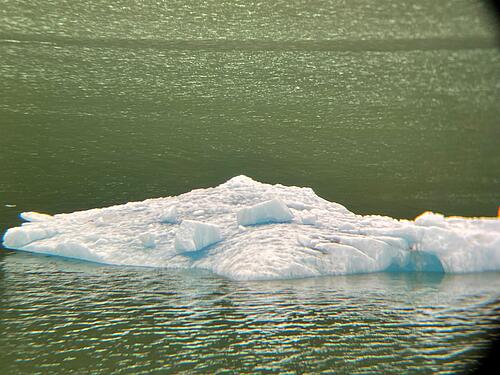 Unlike the last few days in Alaska, the weather was not perfect. It was overcast, drizzling, and chilly. At one point I got a cup of coffee simply to hold the warm mug.
As we entered the entryway to Swayer Glacier, the Captain came onto the public address system to inform us we would not be able to get any closer and would have to turn back due to ice in the water.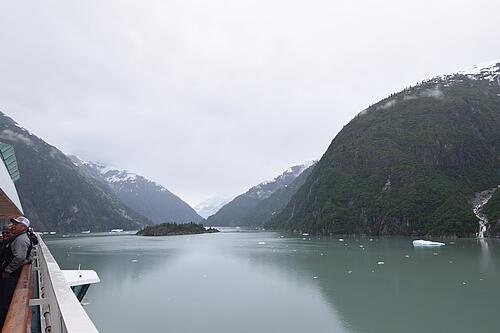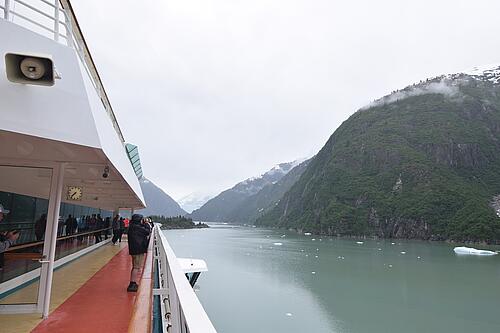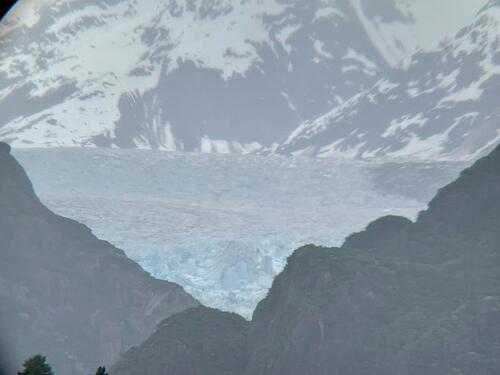 Depending on how many pieces of ice are in the water, it can prevent a ship of our size from getting closer. Disappointing, but as we ran up to the front of the ship to get a glimpse of the glacier, it was evident there was just too much ice in the way.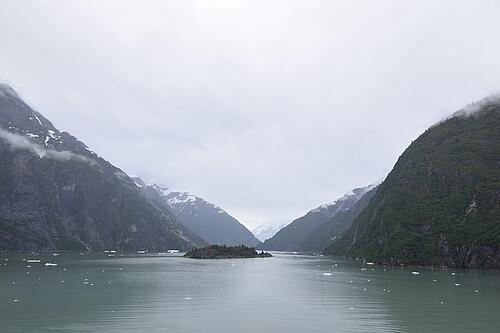 I'm happy to have at least caught a glimpse of the glacier, but it would have been a very nice way to cap off this sailing. 
We went back to the cabin and rounded up the kids for breakfast. Once again, it was time to hit the Windjammer.
The rest of our day was a typical sea day, and it could not have come with better timing. With so many ports in a row, and the early morning glacier viewing today, I was definitely "burning the candle on both ends" and starting to feel it.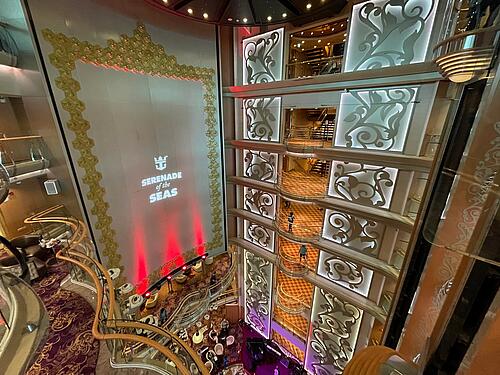 I was able to work in two different naps as a way to catch up on sleep, and we spent our day mostly relaxing in the cabin.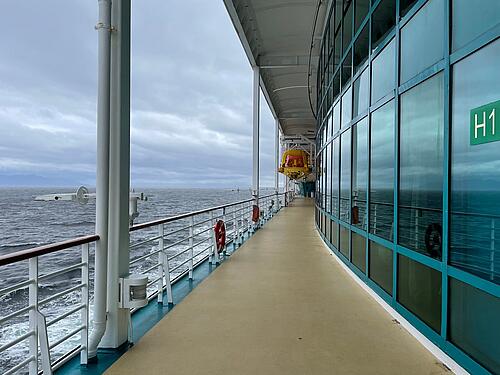 As I always say, a relaxing sea day makes for a boring live blog, but I needed it!
Tomorrow is a sea day.
Stray Observations
We caught a glimpse of Quantum of the Seas around lunch.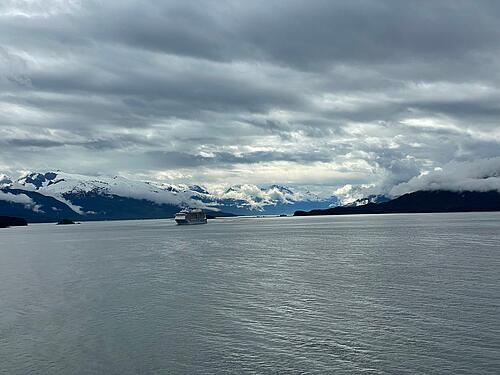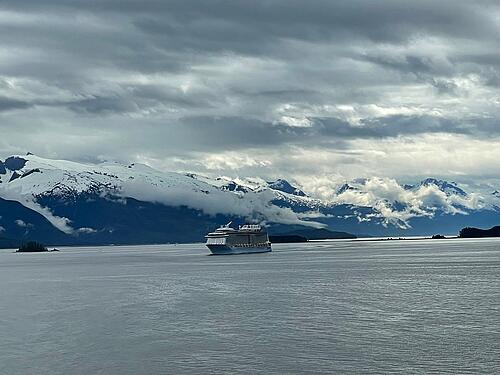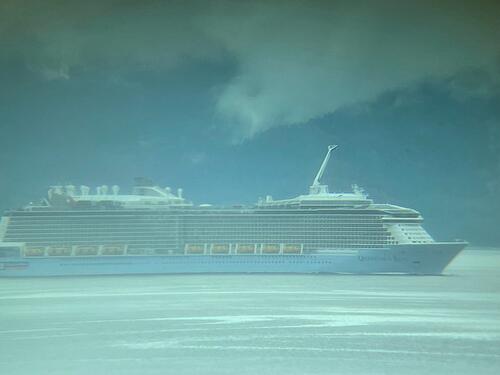 The NBA finals game was being down on the pool deck