In:
Staying in a suite while on a Royal Caribbean cruise is a real treat, and the Concierge staff is always looking to enhance your stay as much as possible.
Cruising in a suite is more than just being in an extra large and opulent room.  It is about being treated like royalty, with enhanced service.
Here is a list of ten things you might not have known that the suite concierge can do for you!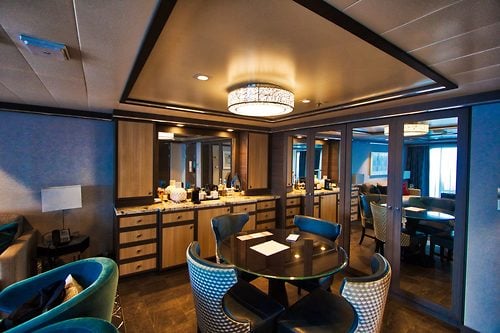 Skip the Guest Services line
The suite concierge is your express line to getting things sorted out, and a faster alternative than Guest Services.
Whether you need a copy of your bill, SeaPass cards reissued, billing discrepancies addressed, or pretty much everything Guest Services can do, the concierge can handle it for you.
Book specialty dining
If you are in the mood for steak, hibachi, or lasagna, you could try calling the restaurants directly, or simply let the concierge handle it for you.
The concierge can not only save you a step, but they can often take care of things quicker. Moreover, I have witnessed on multiple occasions the concierge "sweet talking" a restaurant manager into squeezing in one more reservation.
Of course, the concierge can also take care of your My Time Dining reservations.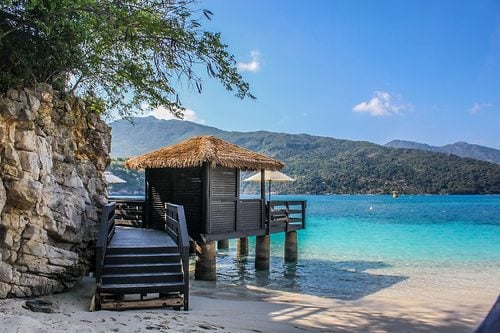 Reserve a cabana
If your Royal Caribbean cruise visits Labadee, the concierge is your primary means of reserving a cabana.
About a week before your cruise, the concierge will email you a welcome letter with a list of services and expectations. Among them is the opportunity to book a cabana at Barefoot Beach, the exclusive beach area for suite guests in Labadee.
My advice is to email back a cabana request as soon as possible. Cabanas are limited, and they sell out quickly.
Escort you off the ship in any port
Lines? Yea right!
The concierge is there to escort you off the ship at any port you visit. This helps reduce the wait time during busy disembarkation, and is extremely helpful in ports where you tender.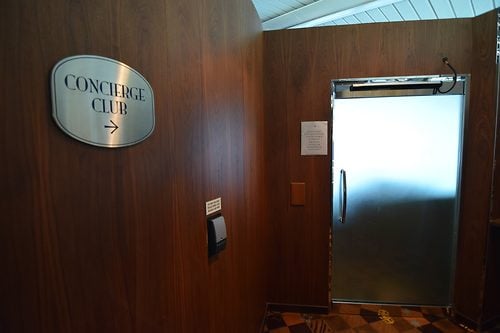 Pre-book specialty restaurants if you have a dining package
I mentioned earlier that the suite concierge can reserve specialty dining, but one of my favorite "hacks" is to have the concierge reserve specialty dining if you have purchased a dining package.
Ordinarily, the dining package requires you to wait to make reservations once you get onboard the ship.  If you are in a suite, you can email the concierge after they contact you and start placing reservations early.
Not only is this a step-up, but it will save you time once you get onboard from having to deal with making reservations.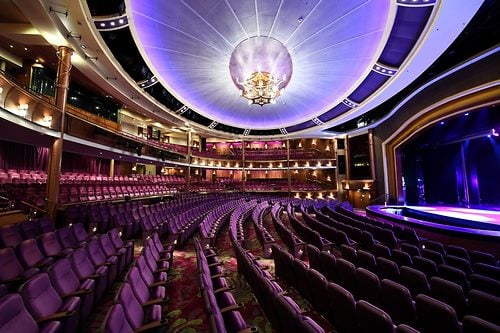 Make show reservations
The first class entertainment on Royal Caribbean is always a must-see for my family, and the concierge can hook you up with seating to ensure you can see it all.
Depending on the ship, there is usually reserved seating for suite guests in the theater, so speak to the concierge about getting in on specific show times.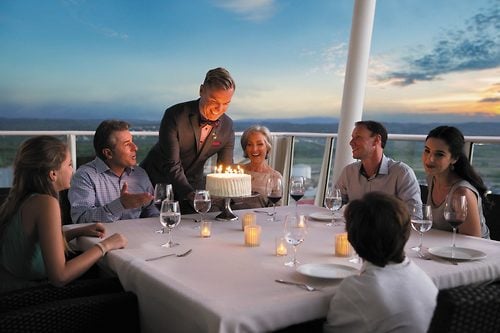 Genie service
It is hard to talk about suite service without mentioning the ultimate suite concierge service: The Royal Genies.
Available to the top suites on Oasis and Quantum Class ships, Royal Genies are a blend of suite concierge, butler service, and fairy dust.
I could write an entire article just about what the Royal Genies can provide, but if you happen to book one of the suites that has access to them, you should know there is little they cannot deliver.
Genies can arrange to have specialty restaurant food delivered to your stateroom, set up a private party on your suite balcony, and even take you on shopping tours onboard.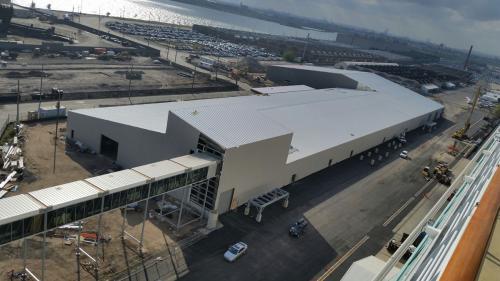 Escort you off the ship on the last day
Perhaps my favorite service the concierge can provide is a quick exit off the ship once the cruise is over.
I am never in any hurry for my vacation to end, but waiting in lines to disembark is the pits.  Suite guests have the opportunity to be escorted off the ship and bypass much, if not all, of the line. 
For families, I love this option because kids are anything but patient when it comes to lines, and since we all wake up early on that last morning, this service is incredibly helpful.
Allow you to check-in for flights home & print documents
If you do not have a Royal Caribbean Voom internet package, the concierge can assist in checking in for flights home, as well as print important documents.
This is a helpful service, especially if you have a third-party shore excursion and need to print tickets, or if you want to have a paper boarding pass for your flight home.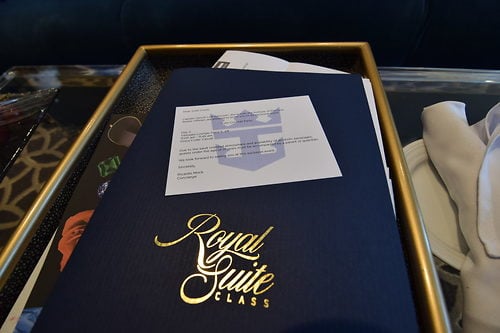 Offer behind-the-scenes tours
On select sailings, the suite concierge will offer suite guests a complimentary behind-the-scenes tour.
Usually, guests have the choice of a tour of the bridge, galley, or theater.  
Not only are these tours informational and fun, they are complimentary!