In:
One of my favorite songs in the last few years was "Fancy" by Iggy Azalea (yes, I am a 15 year old trapped in an adult body) and besides being quite catchy, the song talks about how the singer is famous, stylish and confident.
So if you want to live the "Fancy" lifestyle on a Royal Caribbean cruise, here's what you need to know so the whole world asking how you does that.
First things first, the ship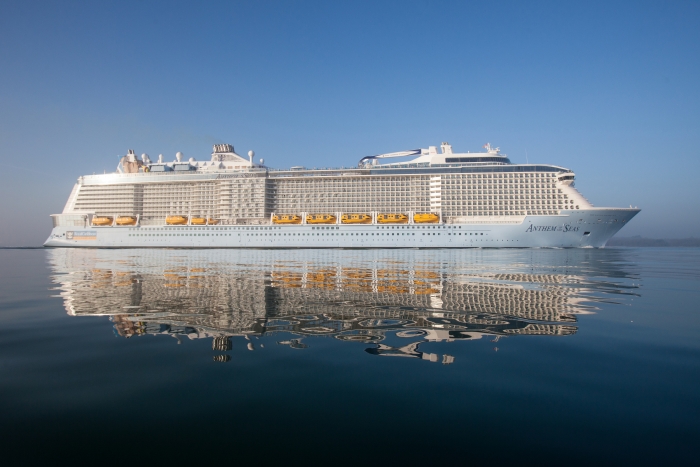 If you think you can hold others down like you're givin' lessons in physics, then you are going to want to be on the right ship to prove it.
Royal Caribbean's Anthem of the Seas is the newest in the fleet (as of the writing of this post) and it offers the latest and greatest of everything.  It's the perfect ship to get your swagger on super and have access to the latest in cruise ship tech, entertainment and dining.
You can drop it low and pick it up in the Music Hall, or maybe a little champagne spillin' during dinner at The Grande.
And since Anthem of the Seas is coming to New York City, where she will be based for the foreseeable future, it's the perfect spot to be in the fast lane.
Get your cup of Ace, cup of Goose and cup of Cris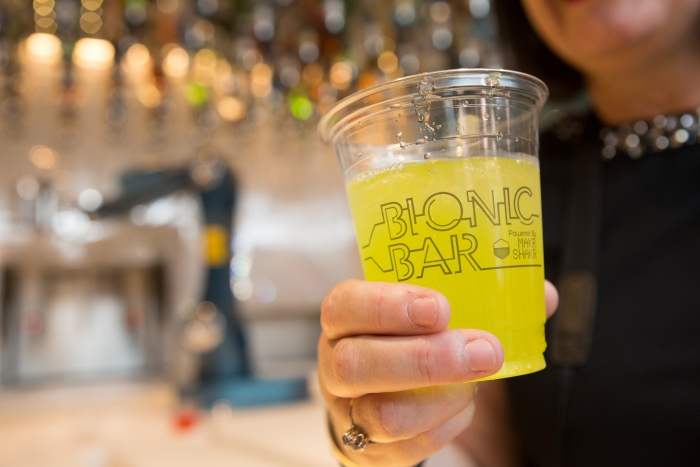 If you prefer to takin' all the liquor straight, then Royal Caribbean's Ultimate beverage package is perfect for you.
The Ultimate alcohol package offers virtually unlimited combinations of beer, wine, liquor, juices and more.  You won't have to get drunk on the mini bar with the Ultimate package, because you will have access to it all.
Stores to match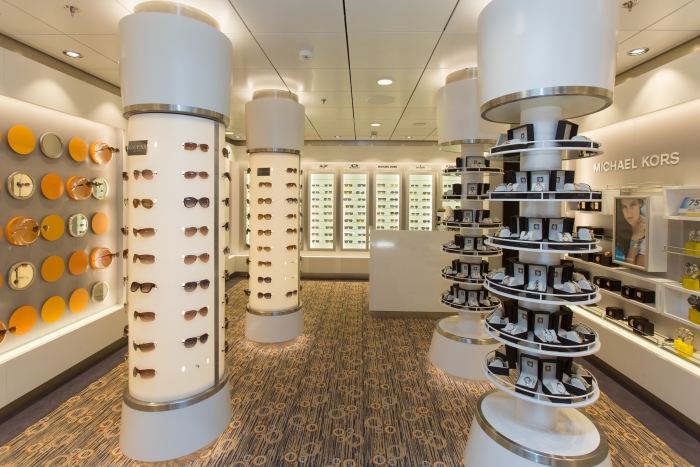 Anthem of the Seas features a number of boutique brand stores, such as Hublot, Bvlgari and more.
After all, you have your swagger on super and can't shop at no department.  In these stores, you can purchase somethin' worth a half a ticket  to have on your wrist.
Shopping here is classic, expensive and you don't get to touch (unless you buy it).
Put your name in bold in a Royal Loft Suite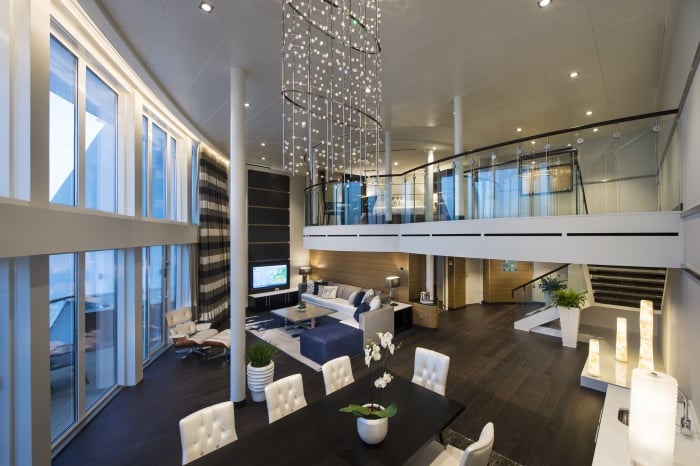 The perfect stateroom for rooftop like you're bringing '88 back has to be the Royal Loft Suites.
These two deck suites are not just the perfect way to show you're so fancy, but also because it just has everything.
On the main level is an open living/dining room with dry bar and sofa.  There's also a separate media room with full bath and shower.
Outside, you will find a large private balcony with whirlpool and dining area.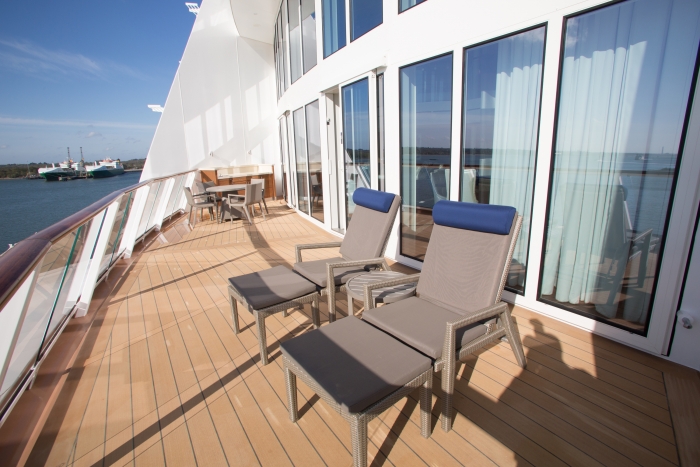 Upstairs on the second level is your master bedroom, private bath with soaking tup and a private balcony with dual whirlpool tub.
If you are staying in a Royal Loft Suite, it says you're so fancy.  But you already know.
Is Anthem of the Seas the perfect ship if you want to be fancy? Tell us in the comments below how you would make a Royal Caribbean cruise the realest