Posts

43

Joined

Last visited
Recent Profile Visitors
The recent visitors block is disabled and is not being shown to other users.
PetraElise's Achievements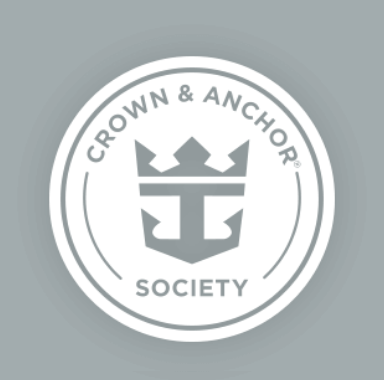 Platinum (3/7)
50
Reputation
Generally, yes, lower capacity increases your chances, but it is somewhat sailing/cabin category dependent. I got both upgrades for our AOS sailing in August for incredibly low bids (GS to OS for one week, JS to OS for the next week) but for my upcoming sailing next week, low bids (even solid medium high bids) are not winning for JS and above. Inside to OV or Balcony are much easier.

We did a B2B in August on AOS, and the first week was close to 600, and the second week dropped to just under 500 (first week of school that week)

Not RC, but NCL has just cancelled two cruises due to covid positive crew members. One is already two days into an 11 night cruise, and the other was due to embark tomorrow. Will be watching very closely ahead of our late January RC cruise, mostly to have a back up plan in case we get the "cruise cancelled" email AFTER we arrive across country to the departure city, like my friend who was supposed to be on Getaway tomorrow.

They do, but very close to sailing date ( night before, day of, or even after you've already boarded)

PetraElise reacted to a post in a topic: Thousands reject CDC advice, board cruise ships for vacations

I'm guessing you haven't been paying attention, both because you didn't notice this policy going into effect in mid December and because you don't seem to realize that with the Omicron virus, being vaccinated is only helpful for preventing severe disease for most people, not for preventing transmission. I would think it would be more "burdensome" for your 85 yo mother to go on a cruise and catch covid, potentially assuring it would be her last cruise. Deciding what works just for you is not really a thing with an incredibly contagious, potentially life threatening disease. I think a land based vacation in your rule-free Florida bubble would be more fun for you.

I just ordered some today as well — it's looking to be more stress than I want to deal with getting tests done locally, the same day we fly. Much easier to do them in our hotel room before we board. I'd rather know before flying to NY, but there is no way to get the test, and results before we fly (coming in two nights early in case of weather, or other covid related airline delays)

Is it just a little bit possible that the slots/ hours available during a holiday cruise filled with a lot of kids might be different than an average week? You may find, depending on a lot of factors such as number of kids sailing your week, number of available staff with negative covid tests, etc that your mileage may vary. Cruising during a pandemic is not a great choice if you can't adapt, and recognize with equanimity that not everything is going to be guaranteed.

8/21 AOS sailings started getting their Royal up bids accepted today — so imagine the sailing on the 28th will in a week. It did seem as if gty did not get any acceptances today, but they didn't assign all the available cabins, so there is still a possibility. I'm not hearing of any gty assignments yet either

Lots of people at the vaccination sites were volunteers, and there was/is a LOT of variance as to what was written on the cdc cards. Both between vaccine sites, and at the same sites between shots. And plenty of scribbles. It's unfortunate that a standard requirement either wasn't set, or wasn't adhered to, but it's not indicative of fraud.

No signatures on a single card in my family with three different vaccine sites. I certainly hope they aren't declining boarding for that, since it's not necessarily the norm.

We definitely are reducing our "excursions". Quoted because we tend to do our own thing. We are content to limit our port activity on our upcoming cruises. Probably make a brief foray to "shop" and help the local economy a little but really not doing much. The ship experience is the main focus

I have no sympathy. I'm not even considering an Alaska cruise and I knew the policy for sailings out of Seattle. Each of us has a responsibility to find out what travel documents are needed anytime we travel. If you choose not to take the time, it's on you.

They are using South Beach as a day off location for crew, from what I've heard.