Posts

53

Joined

Last visited
Recent Profile Visitors
The recent visitors block is disabled and is not being shown to other users.
WanderPam's Achievements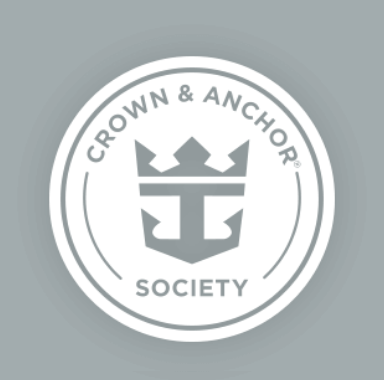 Platinum (3/7)
70
Reputation
It was in our Alaska protocols for September, but not sure if it was for other sailings . But either way glad it is still on the website ! It just seemed odd both the Barbados and San Juan protocols specifically mention testing for international passengers but the US home ports don't . Also noted that Barbados has a cost for it but San Juan doesn't

Anyone else notice the newly released protocols until March 2022 don't mention post-cruise testing for international travelers returning home from US ports? Maybe I missed it but I only see antigen testing for unvaccinated children at disembarkation. Hoping it's still an option (even if we have to pay!) as we have a 12:30 flight to catch and don't want to be messing around with testing at the airport!

On Ovation sailing to Alaska this Septemeber they had a kettle (not a coffee maker) in our regular balcony room. Tea bags as well but no coffee

Snotarni reacted to a post in a topic: xSAILEDx Oasis of the Seas - February 13, 2022 (Not the STEELERS CRUISE)

Hello Everyone! Pam and Andrew from Ontario, Canada. About the itinerary, the website/app/cruise planner all still have the itinerary as you said. But I am sure that we won't be visiting Labadee at least. Also if I look up our reservation at https://www.royalcaribbean.com/reservation/lookup it has: Perfect Day, St Thomas and St Maarten. So I think it has changed but maybe not been finalized yet. Disappointing as we booked this cruise for Labadee and San Juan and prefer more port days, but we will be happy with whatever ports as long as we are sailing!

WanderPam reacted to a post in a topic: xSAILEDx Ovation of the Seas - Sep 10, 2021 (Alaska Glacier)

Probably you would have seen us! The ship felt so empty it was amazing! We can't wait to go back to Alaska and do a one way cruise to Seward

Hey sorry for some reason my notifications aren't working at all. Yes! It was operating we got some great photos from it in Sitka. Hope it is on your cruise too!

We just returned from Alaska and temperatures were around 50-55 and rain every day. Granted we are Canadian but we were fine with long sleeved shirts/sweaters under a waterproof jacket (not a winter jacket even) on all of our excursions. Along with gloves, hat and waterproof hiking boots. Wore shorts and long-sleeved t-shirts or dresses around the ship. Didn't need waterproof pants but we camp so have a lot of quick dry activewear

Here you go! Beautiful Dream and Pixels were great but we didn't go to any other entertainment (we weren't comfortable with people sitting directly beside us with no masks, even with 1900 passengers it got very crowded at popular events).

Vancity Cruiser reacted to a post in a topic: xSAILEDx Ovation of the Seas - Sep 10, 2021 (Alaska Glacier)

WAAAYTOOO reacted to a post in a topic: xSAILEDx Ovation of the Seas - Sep 10, 2021 (Alaska Glacier)

Hello! Currently sailing on Ovation, in Juneau tomorrow! Wanted to give you some details on our experience coming from Toronto. Overall it was quite a bit simpler than I expected. Got our rapid antigen test at Shoppers the day of our flight. At the airport they looked over our vaccine records and negative results even before security so have them very handy. Customs took over an hour so make sure to be about 3 hours early I would day. But we were fine, I don't think most others were that organized lol. Had a great day exploring Seattle, they just put a mask mandate in so we felt safe We had 12pm boarding time. Arrived just after 11am. They check your vaccines and negative test in line before you enter the terminal. The did really go over ours thoroughly and asked a few questions since they aren't as familiar with the Canadian documents but ultimately we were fine to board. And we were on the ship at 11:45! No contact tracelet. Just a purple bracelet to show we are vaccinated and it seems like no staff is bothering to look for them. We have about 1900 passengers. Mostly feels empty except I was quite uncomfortable with the lack of social distancing in the MDR and at shows considering masks aren't required and no one seems to understand how to space themselves apart ! Anyways it was all pretty easy and we are having a great time despite some very rough seas !

We are preparing for our flight on Wednesday from Toronto to Seattle to cruise on Ovation Friday! Very excited and a little nervous of course. I am a pharmacist at SDM and administer antigen tests so that part was obviously easy for us, we are just going right before our flight. We just couldn't wait any longer to be back cruising! Mostly worried about getting the testing on the ship to be able to return to Canada but thinking positively that it will all work out !

We were supposed to go on this sailing in 2021 and it was cancelled, but not sure about the itinerary before then. When we go to Europe (this will be my 7th trip), we love using Rick Steves guidebooks. We look at the excursions Royal offers, look through the guidebooks and go on Cruise Critic or TripAdvisor for recommendations. If we want to do a lot/long tour or we want to travel far away from a port we book through Royal or with a private excursion. If we dock close to the city we just use transit to see the sights. I think in Iceland we will book excursions. In Ireland we might just venture on our own. The guidebooks are particularly useful for Amsterdam, so excited to explore the city!

Vancity Cruiser reacted to a post in a topic: xSAILEDx Ovation of the Seas - Sep 10, 2021 (Alaska Glacier)

Guessing based on your name you are a fellow Canadian ? I can definitely pass along some tips from our experiences. We are so excited to be on a Quantum class for the first time and to be traveling again, even with the restrictions!

WanderPam reacted to a post in a topic: xSAILEDx Ovation of the Seas - Sep 10, 2021 (Alaska Glacier)

WanderPam reacted to a post in a topic: xSAILEDx Ovation of the Seas - Sep 10, 2021 (Alaska Glacier)

WanderPam reacted to a post in a topic: xSAILEDx Anthem of the Seas - Feb 11, 2022 (Eastern Caribbean)

Hello all! After debating for awhile, decided to YOLO book this cruise today! Our first time to Alaska, 3rd Royal Caribbean cruise. Going to be interesting since we are coming from Canada (but are both fully vaccinated currently, hoping we have no issues with our proof). Very very excited to be back on a ship, it will be strange after being so strict with our lockdowns for the past year. Hoping to still be able to meet some new people, anyone joining us? Pam and Andrew

Hello! Is the cruise before the Arctic Circle? I wish we had the vacation time for that one too! We have another cruise booked before this in February but this one we will put more effort into planning so probably start looking into it towards the end of summer. We are staying 4 days after in Amsterdam, already had a houseboat booked for our cancelled 2021 cruise so just moved the reservation over to 2022. Finally even in Canada things are returning to normal. Very excited to be back on a ship!

We did a 14 night Baltic cruise on Explorer (a sister ship to Voyager) in 2019 and it was incredible. The food quality in the MDR and Windjammer was very similar to the Oasis class ships to us (but we aren't foodies). The service in both our room and MDR was the best we have ever had! We didn't notice crowding except at the usual times (Windjammer on embarkation day, returning from excursions). The ports on the Baltic cruise are just phenomenal and we enjoyed long days in ports so the ship was honestly secondary to the whole experience. Two things I wanted to mention: if you are visiting Stockholm, go to the helipad to watch sailaway, the archipelago you sail through for hours after leaving is just beautiful and almost no one was with us after a few minutes since it was pretty cold (bring a cozy jacket and ear protection). Also, the solarium is open air on Voyager class ships so the pools even at the end of June/early July were empty since it was too cold to swim except a couple of warm days. So don't plan on spending a ton of time around the pool except with a blanket and a book. If you haven't booked this cruise, YOLO book it!