Posts

53

Joined

Last visited
Recent Profile Visitors
The recent visitors block is disabled and is not being shown to other users.
WanderPam's Achievements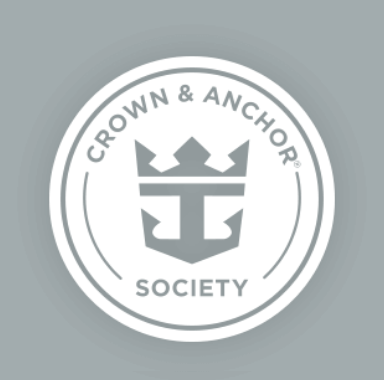 Platinum (3/7)
70
Reputation
It was in our Alaska protocols for September, but not sure if it was for other sailings . But either way glad it is still on the website ! It just seemed odd both the Barbados and San Juan protocols specifically mention testing for international passengers but the US home ports don't . Also noted that Barbados has a cost for it but San Juan doesn't

Anyone else notice the newly released protocols until March 2022 don't mention post-cruise testing for international travelers returning home from US ports? Maybe I missed it but I only see antigen testing for unvaccinated children at disembarkation. Hoping it's still an option (even if we have to pay!) as we have a 12:30 flight to catch and don't want to be messing around with testing at the airport!

On Ovation sailing to Alaska this Septemeber they had a kettle (not a coffee maker) in our regular balcony room. Tea bags as well but no coffee

We just returned from Alaska and temperatures were around 50-55 and rain every day. Granted we are Canadian but we were fine with long sleeved shirts/sweaters under a waterproof jacket (not a winter jacket even) on all of our excursions. Along with gloves, hat and waterproof hiking boots. Wore shorts and long-sleeved t-shirts or dresses around the ship. Didn't need waterproof pants but we camp so have a lot of quick dry activewear

We are preparing for our flight on Wednesday from Toronto to Seattle to cruise on Ovation Friday! Very excited and a little nervous of course. I am a pharmacist at SDM and administer antigen tests so that part was obviously easy for us, we are just going right before our flight. We just couldn't wait any longer to be back cruising! Mostly worried about getting the testing on the ship to be able to return to Canada but thinking positively that it will all work out !

We did a 14 night Baltic cruise on Explorer (a sister ship to Voyager) in 2019 and it was incredible. The food quality in the MDR and Windjammer was very similar to the Oasis class ships to us (but we aren't foodies). The service in both our room and MDR was the best we have ever had! We didn't notice crowding except at the usual times (Windjammer on embarkation day, returning from excursions). The ports on the Baltic cruise are just phenomenal and we enjoyed long days in ports so the ship was honestly secondary to the whole experience. Two things I wanted to mention: if you are visiting Stockholm, go to the helipad to watch sailaway, the archipelago you sail through for hours after leaving is just beautiful and almost no one was with us after a few minutes since it was pretty cold (bring a cozy jacket and ear protection). Also, the solarium is open air on Voyager class ships so the pools even at the end of June/early July were empty since it was too cold to swim except a couple of warm days. So don't plan on spending a ton of time around the pool except with a blanket and a book. If you haven't booked this cruise, YOLO book it!

We vary in our stateroom between interior, oceanview and balcony dependent on price and itinerary. For instance, booked an interior for our next cruise but with the latest sale it was $150 total to upgrade to a balcony and minimal savings to stay in an interior. No brainer and we will appreciate the balcony especially with 5 sea days. For our other cruise to Iceland, it is $2500 more for a balcony.We would rather book another entire cruise or be able to afford incredible excursions. Even with a balcony we use if only for a few minutes in the morning and evening since we are so busy with activities. We mostly use it just for drying our bathing suits and laundry !

Visiting Chichen Itza on our Harmony cruise in February Always been on my bucket list and despite a long traveling day , it was just incredible!

We are in the same boat (pun intended) as you! We have Jewel booked just after you June 9 to Norway and Iceland and booked accommodations in Amsterdam even before COVID we were so excited! We just went to the Baltic last year and while we loved it we aren't interested in returning yet so crossing all my fingers and toes this is wrong info

I saw this on our Jewel cruise as well. Really would love to book it but my husband doesn't eat sushi or drink sake so might just have to go solo!

We tend to mix in doing it on our own, private excursions and shore excursions no matter where we are. Caribbean ports that have mostly beach days/resorts wouldn't be too much trouble for Royal to coordinate and limit contacts. Hopefully by the time Royal expands out of the Caribbean COVID is under control enough that they can stop requiring booking a shore ex Any of the big cities in Europe I think will cause trouble even with Royal excursions. Cruises bring thousands more to already crowded tourist areas and the locals were upset even before COVID in many cities. Even with shore excursions contact tracing is going to be difficult. It will be impossible if passengers can go out alone. FWIW I wouldn't have minded taking shore excursions to Rome and Athens since they are far away from port. The Scandinavian capitals I would not have liked to take expensive shore ex since we simply walked the cities and spent almost nothing. Either way I hope if they make us take RC excursions they : 1. Still offer a variety of excursion options (concerned bc right now our Iceland cruise has very few listed) 2. Offers discounts or packages like MSC seems to be doing

I second this! But it depends on what you are looking for in your adventures. We loved our 10 night Mediterranean cruise for the ruins in Italy and Greece but it was SO hot even in mid September The 14 night cruise we did of Scandinavia and Russia was simply incredible. Weather much cooler which we prefer and there is so much to see right near the port in most cities so easy to navigate by ourselves by walking or HOHO tours. We also sailed from Southampton which allowed a visit to London first (some also did Paris!) You really can't go wrong in Europe though and we have never had an issue with transit or safety. Do your research first and take the regular precautions you would in a big city and you will be fine !

Chicken Marsala was pretty terrible, but the worst was a prime rib that they just couldn't get cooked properly to medium for me on Harmony! Usually have good luck with all the food, but I am just happy not to cook or do dishes...I even love the Baked Alaska lol

I think the concerns of limited capacity will be partially resolved with rooms not being released again after people take advantage of FCC or lift and shift. No matter when sailing resumes there will be many who won't want to sail due to the restrictions or health concerns. All this being said, we took advantage of the sales to upgrade our June 2021 cruise to an oceanview from an interior hoping maybe that will give us a better chance of sailing!

I agree! I would book a sailing for next year with the current (really great) prices before they inevitably rise We are booked for Norway and Iceland June 2021 and have confidence we will be sailing, with or without a vaccine (which I do think will be available by then). Right or wrong, people won't keep living in this distancing bubble forever and I think will take the risks and travel in 2021. We are (relatively) young and healthy and would feel comfortable sailing, especially with the changes that I am sure will be put in place to make cruising even safer. But of course situations differ ?