Posts

48

Joined

Last visited
Contact Methods
Website URL

https://www.facebook.com/JackiYorkMEI

Skype
Jacki_MEI's Achievements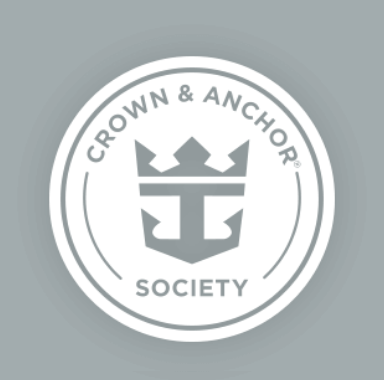 Platinum (3/7)
83
Reputation
Twice in Nassau we booked excursions to Blue Lagoon Island - once just for a beach day and once with a Dolphin Swim. Both times we found the island to be super clean and well kept and the people working there friendly and helpful. Highly recommend the Dolphin Swim if it's something your family has interest in - we had a great time. On the beach day we reserved a 'half shell' shade with lounge chairs and I think it included a free drink per person. There seemed to be plenty of lounge chairs and space available for folks who didn't reserve a specific spot as well.

We did an excursion last year on Grand Cayman that included a city tour, Hell and the Cayman Turtle Center. We had a great guide who made everything interesting, and really loved the turtles. I highly recommend the Turtle Center to anyone who has even a passing interest in sea turtles - we learned a lot, saw some massive and (massively old) sea turtles and got to pick up and hold some smaller ones.

It's been 1 year, 8 months since my last cruise on Adventure. My favorite day was in Cozumel, when our long-planned for excursion got cancelled last minute and I convinced my claustrophobic sister to go on the submarine with me, followed by a super fun lunch at Senor Frog's. We ended up having the best time, just being spontaneous - usually very difficult for two Type-A planners!

We've done Blue Lagoon Island twice - once with the Dolphin Swim and once just for a beach day. Both times we really enjoyed it. The island seemed super clean and well maintained, the staff was all very friendly and helpful and there were tons of umbrellas for shade. Just keep in mind that you have an approximate 30 minute boat ride to/from, so factor that in to your day. Sometimes if the ship is in Nassau for a shorter period of time it may not be worth the time it takes to get there and back.

I agree with @twangster if you get the UDP, definitely try everything and get as much 'bang for your buck' as you can. If you decide not to do the UDP and just want to try a specialty location, I would recommend Chops Grille. Never had a bad meal there! Second choice would be Giovanni's Table. Hope you have a wonderful cruise!

Haven't seen any Royal Up emails yet, but ?

Hi Kelly! If you used an FCC for any part of your payment it may have 'fallen off' - I had that happen with one of my client's reservations. If so, just give Royal a call or have your TA call and ask them to reapply.

Currently have three big cruises/trips booked for next year for myself, and have definitely seen client bookings picking up for 2021 and 2022. People need something to look forward to, and can't wait to get out and start traveling again!

My best memory is taking my sister on her first Caribbean cruise. Now she is completely addicted - we've been on several together. and can't wait for our next!!

Congrats on booking your first cruise! Hope you love it! Don't really recommend getting off the ship and wandering in Jamaica. We did a river tubing excursion that was really fun and very relaxing. Labadee is Royal's private beach, so wandering is completely ok. In Grand Cayman i recommend an excursion that includes a stop at the Turtle Center. This was one of my all-time favorite excursions (but I love turtles!). ?

Hi Heather! You are able to eat in multiple locations in one night (based on availability) and Johnny Rockets is included. You aren't able to make your dining reservations in advance, so I highly recommend making them as soon as you are onboard the ship. Here are two blog posts about it with more info: https://www.royalcaribbeanblog.com/2019/04/10/royal-caribbean-introduces-new-unlimited-dining-package https://www.royalcaribbeanblog.com/royal-caribbean-dining-packages

I'm sorry this happened to you. I don't think Wonderland will be much of an issue, but the Teen Disco is generally open until 1-2am, so if you or your parents are light sleepers, this could be an issue and it may be worth paying a bit extra to move to a different location to avoid stress during your vacation. Lift & Shift is only allowed once during the lifetime of your reservation, but you should be able to change stateroom categories on the same sailing without penalty.

Yes! Completely agree. I am a much more adventurous eater while on vacation! ?

At this point they could roll me on the ship in a full on Hannibal Lector mask and straight jacket. As long as they let me take the mask off to eat!!