 Posts

34

Joined

Last visited
Recent Profile Visitors
The recent visitors block is disabled and is not being shown to other users.
ctwilliams's Achievements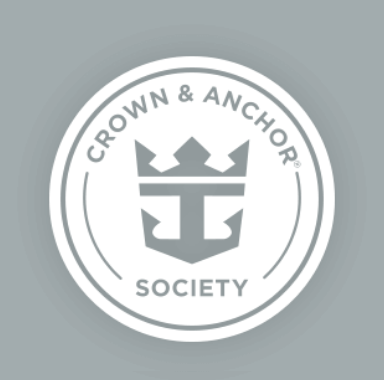 Platinum (3/7)
38
Reputation
For the record, my tag for Wonder (March 4th) is wrong also. It has my cabin marked as starboard aft instead of port mid. I guess I will know where to go look for it. CT

I was on Symphony last week and the first 2/3 of the cruise I received plastic water bottles and the last third I received aluminum water bottles. It must vary per ship and their supply. I would really not care for a can that you can not close. I tend to carry around the bottle for some time. Looks like I will also have to find a container to bring along for the next cruise in case of cans. I also use the empty plastic water bottle trick in my carry on luggage and also have never had an issue with TSA.

Thank you for the notice...I just checked in for Adventure for the 7/24 cruise with no problem. All times were open from noon to 6p.

Based on the email they just sent for a cancelled Feb 2021 cruise it looks like they won't be extending it past April 2022....Oh well, I'll give it a few weeks and then request refunds. I tried to help you out Royal Caribbean! 1. 125% Future Cruise Credit: We're providing you with a 125% Future Cruise Credit to book a new cruise by April 30th, 2022. This amount is based on your total cruise fare paid, and we're giving you a little extra, knowing that this is such a unique circumstance. Your certificate can be used on any Royal Caribbean International sailing that departs on or before April 30th, 2022.

This will be my fifth cancelled cruise and my first in 2021. My issue is that I have let RCC keep my money and issue FCC because I am fortunate enough to be in a position to do so and am trying to do my part to keep them afloat. What I can not do is take a bunch of cruises in 2021 whenever they do actually start back. So they are going to have to either extend the deadline in which a FCC must be used (by a significant number of months) or I am going to end up getting refunds for all those cancelled cruises in 2020. They only have a few weeks left to announce whether they will or not. Seems like a way to loose a LOT of money quickly. I am sure I am not the only one with this issue.

Just got this in Feedly... ROYAL CARIBBEAN GROUP EXTENDS SUSPENSION OF CRUISING Royal Caribbean Press Center News Feed 2min //keep unread//hide MIAMI, Dec. 2, 2020 – While we continue to work with the U.S. Centers for Disease Control and Prevention and government authorities around the world toward the shared goal of safely returning to cruising, Royal Caribbean Group will be extending the suspension of some sailings. The following schedule reflects adjustments to upcoming itineraries. Royal Caribbean International: Most global sailings suspended through Feb. 28, 2021 Australia sailings suspended through April 30, 2021 Spectrum of the Seas China sailings suspended through Jan. 20, 2021 Quantum of the Seas is resuming service in Singapore Celebrity Cruises: All global sailings suspended through Feb. 28, 2021 South America sailings suspended through April 7, 2021 Silversea Cruises: Suspended through April 1, 2021, except for the Feb. 6, 2021 sailing of Silver Origin Azamara: Suspended sailings through March 20, 2021 After months of careful planning, extensive training and simulated trials, Royal Caribbean International's Quantum of the Seas resumed cruises for Singapore residents this week with comprehensive health and safety measures in place meeting the requirements of the CruiseSafe Certification standards developed by the Singapore government. Royal Caribbean Group's panel of globally recognized scientific and medical experts, together with teams both on sea and on land, continue to focus on a healthy and safe return to service for our guests, crew and the communities we visit. We will be reaching out to our guests and travel partners to share further details and address any questions or concerns they may have. For more information, visit the brand cruise lines' websites: Azamara: www.azamara.com, Celebrity Cruises: www.celebritycruises.com, Royal Caribbean www.royalcaribbean.com and Silversea: www.silversea.com. About Royal Caribbean Group Royal Caribbean Group (NYSE: RCL) is the new operating business name for Royal Caribbean Cruises Ltd. Royal Caribbean Group is the owner of four global cruise vacation brands: Royal Caribbean International, Celebrity Cruises, Silverseaand Azamara. Royal Caribbean Group is also a 50% owner of a joint venture that operates TUI Cruises and Hapag-Lloyd Cruises. Together, our brands operate 63 ships with an additional 16 on order as of July 10, 2020. Learn more at www.royalcaribbeangroup.com or www.rclinvestor.com. ### Media contact: Jonathon Fishman Email:

[email protected]

I am on the Anthem for an 8 night on February 6th. I am hoping they will just shorten it to 7 nights since that is what the itinerary typically is anyway. But I also can't check in.

I am on one of those reduced capacity sailings before April. I was hoping Anthem would make its way back over carrying crew back here like it carried them home earlier this year. Since it was here they would go ahead with what they could. But you are right, who knows? And even it does make it back over here, will NJ even allow cruising? Again, who knows?

ctwilliams reacted to a post in a topic: Did anyone else see this "ghost" announcement about updates to the 2021 summer deployment?

Phillip Diamond Plus reacted to a post in a topic: Did anyone else see this "ghost" announcement about updates to the 2021 summer deployment?

We have (had) a cruise on Adventure out of Stockholm so now I am curious to see how they handle that. Not as interested in Barcelona. I know they have changed ships out and then moved everyone over to the new ship (Galveston coming up I think)? But what do they do when they completely change the itinerary and port that you begin and end in? I looked at it again this morning and it is still the same, showing in Feedly but not on their actual page. Hope no one got transferred to the mail room! (I tried to upload a screenshot of the page in feedly but it looks like it is not working? Tried a .jpg and .png in both Firefox and Chrome. I'll try again later)

cruisellama reacted to a post in a topic: Did anyone else see this "ghost" announcement about updates to the 2021 summer deployment?

This just popped up in Feedly for me where I have their press center as a source. But, if you go to the press center it is not on there? So I don't know the accuracy? ROYAL CARIBBEAN ANNOUNCES UPDATES TO 2021 SUMMER DEPLOYMENT Royal Caribbean Press Center News Feed 4h //keep unread//hide MIAMI, Sept. 17, 2020 – Royal Caribbean International today provides an update to its 2021 summer deployment, announcing upcoming redeployments of six ships. Tapping market research and listening to feedback and input from guests and travel partners, the cruise line has adjusted its seasonal schedule with the goal of providing guests with greater opportunity and variety for their 2021 adventures. The unrivaled itineraries combined with Royal Caribbean ships and crew will deliver the best vacation experience for those who deserve nothing short of a memorable getaway next summer. Most importantly, Royal Caribbean is applying the best available public health, science and engineering insights to deliver a safer and healthier cruise vacation. Highlights of the updated summer cruises for 2021 include the European debut of the long-awaited Odyssey of the Seas sailing from Rome; new 4- and 5-night Mediterranean getaways from Barcelona; and more Caribbean island time with ships sailing from additional, popular U.S. cruise ports next summer. Guests with confirmed bookings between April and October 2021 whose cruises are affected by these changes will be notified directly within the next three weeks, as the new, enhanced itineraries are added. These existing bookings will continue to be covered by Royal Caribbean's Cruise with Confidence program. New Ways to Vacation The newly announced adventures below for the 2021 summer season will be available to book over the next three weeks. Europe Adventure of the Seas, which was previously scheduled to sail from Copenhagen and Stockholm, will head for Barcelona to sail a mix of 4- and 5-night short Mediterranean itineraries to historic destinations like La Spezia and Rome, Italy; Ajaccio, Nice and Marseille, France; and Palma and Ibiza, Spain. Initially scheduled to sail from Miami, Brilliance of the Seas will now homeport outside of Venice in Ravenna, Italy, offering 7-night roundtrip sailings that visit Greece, the Greek Isles and Croatia. Jewel of the Seas, originally planned to homeport in Amsterdam and Barcelona, will now sail from Stockholm and Copenhagen on 7-night cruises calling on Northern Europe's picturesque ports of Helsinki, Finland; Tallinn, Estonia; and Visby, Sweden. The Caribbean Originally set to sail from Fort Lauderdale, Fla., Independence of the Seas will make the neighboring city of Miami her home for the summer season. Sailing a combination of 6- and 8-night cruises to the Southern and Western Caribbean. Vision of the Seas¸ previously planned to sail from Barcelona, will sail from San Juan, Puerto Rico and offer 7-night Southern Caribbean itineraries to exotic destinations like Philipsburg, St. Maarten; Basseterre, St. Kitts and Nevis; St. Johns, Antigua; Castries, St. Lucia; and Bridgetown, Barbados. Rhapsody of the Seas will move from the Mediterranean and further expand short Caribbean sailings with 4-, 5- and 7-night cruises from Tampa, Fla., visiting The Bahamas, Perfect Day at CocoCay and the Western Caribbean. Adventure on Course Guests can vacation as planned with previously announced cruises departing as of April 2021. In the Caribbean, travelers can set course for idyllic islands, including new destinations, with newly amplified ships, shorter itineraries and more. Two of the world's largest cruise ships, Symphony and Allure of the Seas will sail alternating Eastern and Western Caribbean itineraries visiting Perfect Day at CocoCay, while the newly amplified Oasis of the Seas will make her Big Apple debut sailing from Cape Liberty in Bayonne, New Jersey. Cape Liberty will also be home to Freedom of the Seas, which will homeport there for the first time in summer 2021 and offer itineraries that visit Bermuda, Canada and New England. Guests can also choose to sail on the newly amplified Mariner and Navigator of the Seas for short Caribbean getaways with 3-night weekend and 4-night weekday itineraries to The Bahamas and Perfect Day at CocoCay. Vacationers looking to explore the Old World can still discover Europe like never before in summer 2021 with itineraries that feature a mix of destinations. Anthem of the Seas will sail from Southampton, England and offer a variety of cruises, ranging from the 7-night Norwegian Fjords to 14-night Mediterranean Cities, that include new ports of call in Denmark, France and Norway. Harmony of the Seas heads back to Europe for the first time since her inaugural season in 2016, with 7-night sailings to the Western Mediterranean. The Last Frontier will have the cruise line's biggest Alaska season yet with four ships: Quantum, Ovation, Radiance and Serenade of the Seas. Quantum will make her Seattle debut, sailing 7-night cruises that leave on Mondays, alongside sister ship Ovation, which will continue departing on Fridays. Returning favorites Ovation, Radiance and Serenade will offer varying 7-night itineraries sailing from Seattle, Vancouver, British Columbia; and Seward, Alaska. About Royal Caribbean International Royal Caribbean International has been delivering innovation at sea for more than 50 years. Each successive class of ships is an architectural marvel featuring the latest technology and guest experiences for today's adventurous traveler. The cruise line continues to revolutionize vacations with itineraries to more than 270 destinations in 72 countries on six continents, including Royal Caribbean's private island destination in The Bahamas, Perfect Day at CocoCay, the first in the Perfect Day Island Collection. Royal Caribbean has also been voted "Best Cruise Line Overall" for 16 consecutive years in the Travel Weekly Readers' Choice Awards. Media can stay up to date by following @RoyalCaribPR on Twitter and visiting RoyalCaribbeanPressCenter.com. For additional information or to make reservations, vacationers can call their travel advisor; visit RoyalCaribbean.com; or call (800) ROYAL-CARIBBEAN.

I came across this video today of someone that is onboard one of the ships that has started sailing (MeinSchiff Blaue Reise). He talks about how boarding was different and the procedures they have on the ship. I thought it was interesting and possibly what it would look like when we can start back.

There is a lighting tech that has been stuck on Quantum for the last several months. He is a pretty funny guy and talks about his situation and goes on tours of the empty ship. If you are interested in that kind of thing here is the first video in the series: Just thought I would pass it along. Something amusing to watch to pass the time. CT

I also vote for the Crystal Caves. There is also a small beach available next to where Anthem usually docks. The weather sounds like it will be perfect.

Now Monday....I am going to wait it out. They are covering hotel costs. Short cruise, but life is crazy sometimes. We will set sail from Cape Liberty, New Jersey on Monday, February 10th. We're currently finalizing our itinerary and compensation details and will share the details with you at 2:00 PM EST. We are trying our best to still make this a great experience for you.

Hmmm...changed again: We'll set sail from Cape Liberty at 10:00 PM on Saturday, February 8th instead of 3:00 PM on Friday, February 7th. Additionally, our visit to Port Canaveral will now be on February 11th from from 7:00 AM to 7:00 PM and to Perfect Day at CocoCay on February 12th from 8:00 AM to 6:00 PM. Unfortunately, we'll be unable to visit Nassau, Bahamas. I guess I will be sitting in a hotel lobby! Oh also, be glad you skipped Charlotte. I was trying to get to Newark from Charlotte and everything was cancelled due to the local tornados and just crazy storms for February. I ended up at JFK (of course my luggage ended up in Newark) and had to do the $120 uber to get back to Newark. Fun travel day yesterday.