Posts

36

Joined

Last visited
Recent Profile Visitors
The recent visitors block is disabled and is not being shown to other users.
MinnesotaCruiser's Achievements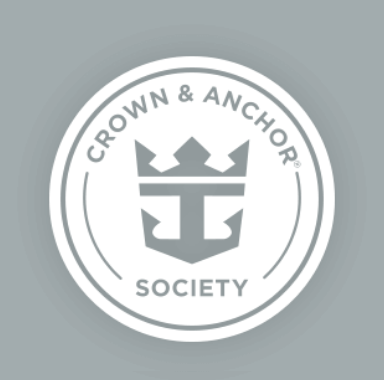 Platinum (3/7)
58
Reputation
Same here for Allure in December- $44 for deluxe beverage although since this is a cruise without kids we have to have internet to keep in touch with the Grandparents babysitters- $52 for beverage package + Voom. Still a steal! It's still $89 for Symphony a month later.......I'll be drinking water in a glass and house black coffee for that sailing unless the price drops!!

Can they fire me if I lie? How would anyone know if I never posted pics online or never told anyone where I was going in my workplace?

My husband and I are going to Labadee with our three children (3, 7, and on Symphony in January 2021. This will be our first port of call for the cruise so I am concerned about getting burned and then ruining the rest of the cruise. I really don't like wind and prefer it warm (Solarium is my favorite place on the ship) so I figured we should avoid adrenaline beach. With the ages of the kids I thought either Nellie's or Columbus Cove as I have heard the sand is very nice. My question is: Do I really need a cabana/bungalow? With an Oasis class ship are we going to get a nice spot on one of the beaches? If not I was going to go with a Columbus Cove bungalow as the price is much better than a cabana. Is the bungalow worth it with kids?

Solarium! I also enjoyed the top deck aft between the two Flow Riders- beautiful aft view and there's a bar right there.

Yup! $89 for our 7 night Symphony January 2021!! No way!! We bought for the same cruise 1 year prior and it was $57 and very worth it. I like specialty coffee and water bottles too so a few Boleros coconut mojitos so it wasn't a waste. Just bought it for our December 2020 Allure at $55.

Somewhere 8-10 mid/forward. Aft doesn't have easy access to stairs or elevators (I believe). Forward or mid is not bad as long as you are not prone to seasickness if you are forward. These decks are not next to really anything that is loud in general. If you don't want to wait for an elevator you are not too far from going up or down stairs.

All of the non cruisers may talk down on cruising now but know there will be some jealous eyes when I post some amazing pictures from our December and January cruises. For now I'm just taking advantage of the discounted rates!

My parents are appalled that we are booked for two more cruises. They say ships are dirty. Honestly, after going on one I think going to the grocery store is 100 times worse- there's just no way to track it since everyone is not in the same place for a week plus. Not once did I go into the bathroom and there wasn't some attendant cleaning it and it seemed like the second I touched something on the ship someone was right behind me wiping it down. Our stateroom bathroom was cleaned twice daily. One of the cleanest places I have ever been! Much judgement towards my husband and I are from people who have never been.

Gratuity on Allure was $14.50/person/day for an interior.

Please be kind to doctors during all of this....and all medical staff. Even if it's not in the middle of the outbreak where you are healthcare facilities are very busy even preparing for this behind the scenes. Much of this is unknown chartered territory as far as healthcare and everyone is trying to see where the dust settles. There's a lot of legal issues coming into play here as well that needs to be sorted out as far as work and travel restrictions as well. Unfortunately legal plays into writing letters for everything now. Writing a quick letter is not a quick think for physicians to do- it does take time- and EVERYONE is requesting letters for pretty much everything right now. I'm sorry if the response from your doctor was not as eloquent.

Not sure if this is helpful at all to you but my invoice said "Casino Free" as the line item that subtracted the cruise fair.

Just booked a December cruise on Allure! Couldn't believe it!

I'd still go. Washy Washy!!!!

Agree with the CDC website. It's what physicians use to get info about which vaccinations to give in different countries and is continuously updated based on what diseases are going on in the world. Also has some great safety tips too.