 Posts

19

Joined

Last visited
Profile Information
Gender
Location
Interests
STANMELB's Achievements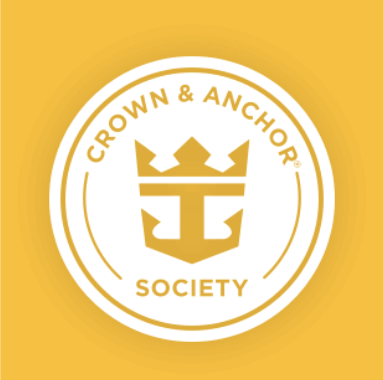 Gold (2/7)
25
Reputation
Checked in yesterday for our 10-10-2021 Allure cruise.

Received a credit on our Credit Card 6-11-2020 for fees and taxes of $256.40. This was for our Harmony Cruise sailing 3-29-2020. Cruise was cancelled by Royal Caribbean. Received our Future Cruise Credit from this cruise on 4-10-2020. Still waiting for credit for taxes and fees for our cancelled 5-03-2020 Harmony Cruise which was cancelled by Royal Caribbean. Future Cruise Credit was received.

We have done 1 Owners Suite on the Oasis which was for $3000. Since 2012 we have sailed in 3 Star Lofts and 40 Crown Lofts on the Allure, Oasis and Harmony. Next 3 cruises are in a Crown Loft. Cannot beat the 17th Deck in our opinion. When the prices become more reasonable will upgrade the two Grand Suites for later on the Harmony to Crown Lofts.

Crown Loft our favorite cabin.

As our next 5 cruises are on an Oasis Class ship. Our deal breakers would be no daily access to the Suite Lounge and not being able to eat all our daily meals at the Coastal Kitchen.

Just found a $576 price drop for our 12-06-2020 Oasis Cruise. You may be able to save a few $.

We will be sailing with you on the Oasis 12-06-2020. See you in the Suite Lounge. Hopefully we will be able to cruise in the near future.

Deck 17 Oasis Class. Coastal Kitchen/Suite Lounge/Crown Loft.

Sailed on the Allure this January. Paid $15 per day, $105 for our 7 night cruise.

Received a Royal Up e-mail for our May 03, 2020 Harmony cruise. Ours is also 59 days out. Made a bid for a one category upgrade.

Keep checking daily. Just found a Crown Loft this past Sunday on the Harmony sailing March 29, 2020.

The suites were added after the 1st drydock for both the Oasis and Allure. They were built in the space previously occupied by the Pinnacle Lounge and the Chapel. We sailed 3 times in the Star Lofts, 1718 twice and 1720 once. The Pinnacle Lounge mentioned had nothing to do with today's Crown and Anchor status. It was open to everyone. Area where the Suite Lounge and Coastal Kitchen were added was previously the Viking Crown.

Previously adjusted , with this current promotion, 3 of our future cruises saving a net average of over $100 a cruise. Took the additional $300 On Board Credit instead of our $275 Crown and Anchor discount. All were 7 night cruises. Today booked a 7 night cruise sailing March 29, 2020 on the Harmony. Net saving was $150 taking the $300 On Board Credit instead of our $250 Crown and Anchor discount.

On the Allure last month. $6 of free play was loaded on our Sea Pass Cards. Was told this may not be offered in the future.