Posts

215

Joined

Last visited
Profile Information
Gender
Location
Interests

We love to cruise, enjoy traveling the world and road trips, especially in the US (Love my MINI!).
Rob&Ana's Achievements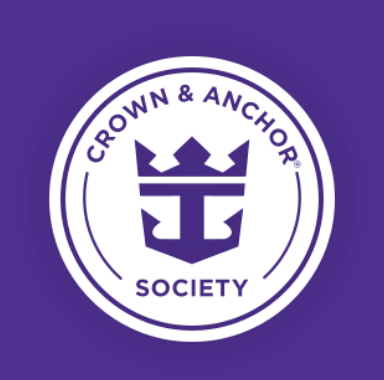 Diamond Plus (6/7)
151
Reputation
We will be sailing on a few RC ships this holiday season and I feel confident that the text in the (RC App, under Safety) is quite clear that they will provide free of charge a test to international passengers that require one.

When we were on the Ovation recently is was vaccinated guests only.

I would do it! Diamond is totally worth it! Enjoy your cruise!

In our case we have 3 bookings in Nov 21 and Dec 21 that were all GTY and they assigned the cabins the same day they sent out the cruise doc's (30 days before) I have never received cruise doc's without the cabin number...so far...

We cruise quite a bit so I make a lot of calls regarding repricing and normally I have not had any issues until a few weeks ago. I had 2 cruises booked thru the Casino (still RC) but when I called about new price the casino agent told me he did not have the same price as I was seeing on the RC website (I do a mock booking with same conditions to confirm the lower price) I kept insisting so he said that he would pass the information to his supervisor and in 24 it would be resolved. I called the next day and the new agent told me that she could see I spoke with the other agent regarding the price drop but no info on pricing or anything...I asked to speak with a supervisor and they told me that they checked and the price today was higher than what I paid so they could do nothing.... I was quite mad as between the 2 bookings the reduction was over $560US. I did not take a screen capture of the price drop because the first agent assured me it would be resolved in 24 hours...big mistake....it wont happen again.

Great to hear! Hope they enjoy!

Another advantage to booking thru RC Air2Sea is they get you to the ship...if the flight was cancelled or changed they make arrangements to get you to the ship. This is especially handy if the cruise ship is late getting back into port and you are going to miss your flight home. They will rebook you before you even know there was a problem.

Rob&Ana reacted to a post in a topic: Casino Royale admitted not sending monthly offers for cruises already booked.

You can also call them to book a cruise and ask for a deal. I sometimes check the RC website for a specific cruise and make a note of the price, then call the Casino and they usually match the price plus offer a Casino 10% discount. I do this when I am going to book something anyways...

When I have played in the past with promo chips and won a hand they don't touch the promo chips only put down my winnings next to them. They only touch your promo chips when you lose. I then take the real chips and put them away and keep playing with the promo chips until they are all gone.

I have a few bookings in Dec on the Navigator and the message changes from Unavailable to Closed to Opens Nov 5th... I was able to check into my Dec13th cruise 2 days ago....still waiting fir the rest.

Yes I was under the impression that the testing is for every cruise. Not sure where I saw the that 3 day cruises did not require it.... Royal offer the test free so we were going to get it anyways just in case.

We did Ovation this year in September and they offered a Tour of Seattle and then drop you at the airport if your flight was after 4 or 5pm we did not take it because we did not qualify as our flight was at 3pm....hopefully for next time.

Not sure the ships test will work with the new 2 day requirement. If they tested you on Friday you would be OK but they will test you on Thursday...so you will not qualify unless they have a special exemption for B2B. (Maybe you will be able to get a test that morning before you disembark...but I would doubt it....) We leave the Oasis on Dec 12th and fly to LA to board the Navigator on the 13th...but because our first cruise on the Navigator is only 3 days I think they don't require a Covid test to board....I think we will ask to a test on Oasis just in case.

Great looking ship, can't wait to try her out.

I wouldn't do it....I would book another cruise with the $1000 in another interior cabin. Prices are good now...very easy to find a 7 day cruise for under $1000.