Posts

161

Joined

Last visited
Profile Information
Gender
Location
Interests

We love to cruise, enjoy traveling the world and road trips, especially in the US (Love my MINI!).
Rob&Ana's Achievements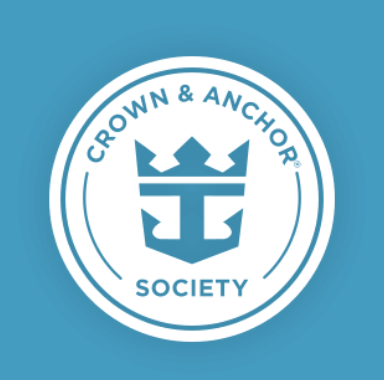 Diamond (5/7)
87
Reputation
Thanks, I thought they were linked to the buyer of the test. So its actually linked to the app Navica? Does the app require you to put in your home address? Thanks for the info.

I thought about that but because you have to register before you buy I would have to put my address as if I lived in the US (would this be misleading?). The other issue would be when it crosses the boarder not sure it's legal to import Covid tests... you have to declare the contents. Hopefully they will come up with a cheaper solution....

I wish we could order these in Canada....have found Rexall Pharmacy Online provide 2 tests for $399....ouch

I just wanted to recommend anyone applying for the Shareholder OBC to do it via the PDF form and not the new electronic system. I just sent in 3 PDF's on a Saturday before noon and have already herd back on each request and the OBC has been applied and visible on my cruise planner. I did a Google search for the PDF form and was able to download it. I requested one last week via the electronic system and still nothing....

If you are vaccinated they cover cruises, I just had another look at the conditions. "What's excluded? If you have not received the vaccine, this policy does not provide any coverage for Coronavirus (COVID-19) and related complications on a cruise or at any destination included in your cruise itinerary."

We sail on the Ovation for 2 weeks starting Sept. 17th....its been too long without a cruise. Really looking forward to being back on a ship.

We used Manulife Covid coverage. It is medical for covid and not covid related accidents.

So Royal is still trying to get crew members that have been on ships for months back to their countries.....With all the world wide travel restrictions I can't how they will be able to get new crew members back to the ships for end of June or even July. Plus the US have a 14 day mandatory quarantine on anyone arriving....would they be allowed to do this quarantine on the ship or do they have to do this on land before boarding.... Can't imagine anything happening this summer....

Canada currently has a mandatory 14 day quarantine on anyone entering the country....I can't see them relaxing that before there is some sort of vaccine.... My guess is no Alaska this year.

I have seen some people put a small white board on there cabin door and write notes on them....Walkie talkies wont work well, even on small ships they are hit and miss so on Oasis I imagine they would be worse.

There is nothing worse than having a bad first cruise, it really makes future cruises questionable. I can only say that I have been on about 110 cruises and 84 have been with RC because after trying a few other cruise lines they have always been the one we have the most fun on and we get some great deals. They are not the best at everything but they do check a lot of the boxes. I would give them one more chance, maybe sail from Florida and on a newer ship and not during hurricane season.... All the best!

Wow thanks for the tour! Enjoy the OASIS

Not normally as most people leave the cruise, you will find maybe 30-60 passengers doing B2B. (On TA there are more) I would recommend doing your own excursion. Sometimes they did offer a quick tour before the airport, I have not seen them lately.

They seem to be assigning the rooms quite close to the sale date and my guess is the Royal Up has something to do with this. On my last 2 GTY rooms we were assigned better than we booked and they were about 15-20 days from sailing.

They usually have all the important games on the TV and out on the deck. I think the Schooner bar (Deck 6 midship) also shows them. Best thing to do is speak with the Activities Manager once onboard and they can fill you in. Enjoy your cruise!