Posts

220

Joined

Last visited
Profile Information
Gender
Location
Interests

We love to cruise, enjoy traveling the world and road trips, especially in the US (Love my MINI!).
Rob&Ana's Achievements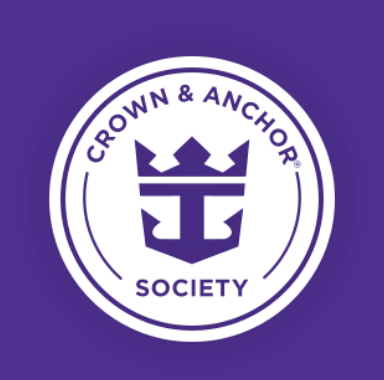 Diamond Plus (6/7)
157
Reputation
Just got an email today stating they would not accept self administered tests for transatlantic sailings.... "Accepted Tests Guests can take advantage of telehealth antigen tests to satisfy their pre-cruise requirement. Proof of a negative test can be the printed or digital results. Unsupervised self-tests will not be accepted for transatlantic sailings. To learn more about our accepted tests, "

Anything charged to your Seapass card will consume your OBC (refundable or not).

We feel really bad for the overworked crew members. Our 3 weeks on the Serenade of the Seas was very enjoyable and it's always better to be on a ship then at home....in our opinion. Let's hope they can get the staffing issues resolved soon but in the mean time we will still keep sailing.

We found a similar situation on Serenade of the Seas a few weeks ago. MTD line with reservations was very long at least 40-60 min for some people to get a table, lots of shortages and many bars closed because they had half the bar staff on board. The crew did an amazing job but I felt they were overworked and the managers and top officers were pitching in to help reset tables etc. We had an amazing 3 weeks aboard but maybe the solution would be to not load the ships up so much....maybe at 70% capacity. I hope they are able to get more staff as the ones on board were being worked quite hard.

We recently got off the Serenade of the Seas and I think you should be fine. Your flying from TO so no issues at the airport with immigration or COVID tests and if you take the Skytrain(30min) to the port you should be able to get to the port with lots of time. Boarding does not start until 11am but the norm is a small delay so maybe noon. Assuming your flight is not delayed you will be sitting in the Vancouver port waiting to board the ship before noon. Enjoy your cruise.

We will be sailing on a few RC ships this holiday season and I feel confident that the text in the (RC App, under Safety) is quite clear that they will provide free of charge a test to international passengers that require one.

When we were on the Ovation recently is was vaccinated guests only.

I would do it! Diamond is totally worth it! Enjoy your cruise!

In our case we have 3 bookings in Nov 21 and Dec 21 that were all GTY and they assigned the cabins the same day they sent out the cruise doc's (30 days before) I have never received cruise doc's without the cabin number...so far...

We cruise quite a bit so I make a lot of calls regarding repricing and normally I have not had any issues until a few weeks ago. I had 2 cruises booked thru the Casino (still RC) but when I called about new price the casino agent told me he did not have the same price as I was seeing on the RC website (I do a mock booking with same conditions to confirm the lower price) I kept insisting so he said that he would pass the information to his supervisor and in 24 it would be resolved. I called the next day and the new agent told me that she could see I spoke with the other agent regarding the price drop but no info on pricing or anything...I asked to speak with a supervisor and they told me that they checked and the price today was higher than what I paid so they could do nothing.... I was quite mad as between the 2 bookings the reduction was over $560US. I did not take a screen capture of the price drop because the first agent assured me it would be resolved in 24 hours...big mistake....it wont happen again.

Great to hear! Hope they enjoy!

Another advantage to booking thru RC Air2Sea is they get you to the ship...if the flight was cancelled or changed they make arrangements to get you to the ship. This is especially handy if the cruise ship is late getting back into port and you are going to miss your flight home. They will rebook you before you even know there was a problem.

Rob&Ana reacted to a post in a topic: Casino Royale admitted not sending monthly offers for cruises already booked.

You can also call them to book a cruise and ask for a deal. I sometimes check the RC website for a specific cruise and make a note of the price, then call the Casino and they usually match the price plus offer a Casino 10% discount. I do this when I am going to book something anyways...

When I have played in the past with promo chips and won a hand they don't touch the promo chips only put down my winnings next to them. They only touch your promo chips when you lose. I then take the real chips and put them away and keep playing with the promo chips until they are all gone.