 Posts

117

Joined

Last visited
Recent Profile Visitors
The recent visitors block is disabled and is not being shown to other users.
Audrey V.'s Achievements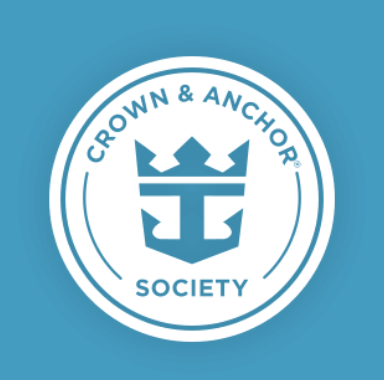 Diamond (5/7)
59
Reputation
Taking Vision back to the US on Friday, so I will let you know. We took a TA over to Europe (Anthem - it was a bathtub sailing). Just finished our testing (still required, although Carnival and NCL no longer require based on amount of days).

We make copies on our phone of the sail pass and Covid results (required on some TAs and long cruise). No need for internet or a finicky app or email, and paper for passports. Plastic for credit card.

We have done balcony and the interior. Unlike Florida, the sun does not set in the summer, so even with blackout shades, the room remains light. The balcony is nice, but personal preference over brightness. Both cruises had ranger's / naturalists come aboard while watching the calving.

We are thinking of doing back to backs as a cheap housing strategy while doing our Nomad years. The biggest problem I have with RCL is lack of self service laundry on ships. We are only Emerald, and part of me wants to push through to Diamond, but perks are not worth it. I started when Dickie was fired. Football only got good after I left. Now the Hurricanes was different. We were number one a few times back in the 80s. Loved taking Metrorail to the Orange Bowl.

I am a Gator (BS 84) / Cane (JD 88). As to the original poster, if I may respond using your first name, FSU. FSU, I think you raise good points. We have booked RCL when the rates / destinations are good. Likewise, we have also traveled on Carnival, Princess, Holland America, Norwegian Cruise Lines and a few no longer around, like the Big Red Boat and Majestic. Lately, we have been Nomads (retirees without an RV or house), and have used cruises in lieu of flights (the transatlantic). My husband (LSU Civil Engineering 1984) and I agree that Royal Caribbean is nice, but unless we are trying to achieve Diamond level quickly, it makes more sense in selecting a cruise to consider factors such as price, laundry, dates, destinations, ship size and age (Carnival can be a tad gaudy), and other anticipated guests. So the major ding for us with RCL is the lack of guest laundry. The coin laundry in Holland America is great, as other passengers have discussed stock advice. I knew retirees that were stalwart RCL fans. They traveled in groups, and it was basically a club in their planned development. Probably worth it for the perks, but that a whole different topic. I hope that you, Mr. and Mrs. Fan, do well in your travel selection.

We did Radiance in 2008 as a family, and a HAL in 2019. Both were good cruises, but a lot depends on you. We were youngsters (late fifties) on the HAL, and traveled without kids. Had a great time, and twice we had aurora borealis. It was more intimate than the RCL, and what I liked was that they pisted what was on their buffet, so you knew whether it was worth doing the buffet rather than the plates. Serious Alaskan seafood! The RCL was great because it had a lot of kid options. Too much, in my opinion. My kids did not want to leave the ship, and my DH stayed while I walked around Skagway. At the time, Radiance had headliners that they boarded for the night, so entertainment varied. So it depends on you. I think kids would be bored on HAL, and by kids I mean under 50.

Thanks. We are reading the Navica app now. Seems like since our first purchase of the proctored test, they now sell a self reporting. DH will be happy since we have carefully carried these boxes (unopened of course, and within the temperature range) throughout a backpack trip. Would hate to think that we Schweppes them for naught.

They have all things electronic. It seems like a no brainer that the ships could give each person a tag to put on individual towels when they are checked out, so that if someone moves or takes the towel, the credit is properly attributed to the person checking it out. If someone truly steals a used towel, you are on the hook. But if staff is moving it from a chair hog, they won't be charged (punished for being a hog is okay).

We are taking a transatlantic out of Barcelona, and it is one that still requires a proctored test. When we took a transatlantic out of New York, we had bought two sets (4) of tests from Royal Caribbean, giving us (2) the extra two remaining tests. I recently heard Royal Caribbean no longer is selling or partnering with Optum, where you go on the Navica app and have it proctored while in the hotel room. It's no biggie since we have scouted out pharmacies that can do the test. Does anyone know if the Navica app is still available?

Another concern may be the balcony room. Even with the blackout shades, the Alaska cruise stays very sunny. May want to consider an interior room if light is an issue.

They have special days where the laundry service is discounted and after reaching a level in Crown and Anchor, there is also a discount. Still pricey IMHO.

Okay, for some really cheap tricks, but unfortunately, not the band. Clean your formal wear when you get back home. Ditto for heavy or bulky items. Get some clothes that dry quickly when handwashing. Think nylon or wicking material. Costco and Macy's carry 32 degrees. The shirts dry quick. I have not done this one, but the room is good for magnets. Put up a clothesline while you sleep with heavy duty magnets. I admit to this one. The pool towels can be easily replaced at the kiosk. Press your hand washables to get most water out of it before hanging to dry. Exchange for fresh towels. I use hand wash for clothes while traveling. My husband swears by this one: a stained t-shirt looks better after some time in a hot tub.

To the original poster, it looks like Ian is headed north of you. Safe travels.

Since no one has phone books anymore, the info is on the EOC website. Main thing is be safe and do not contribute to problems by being unprepared or going to areas that are closed for the storm, such as the beach (lookyloos). Plan ahead with your emergency plans.

Every county has an Emergency Operation Center. They will have the best localized advice for your given area. Used to be that you should look in the telephone book, and see what level storm would need evacuation. Some people, because they are coastal or in a low lying area, are advised to evacuate at a tropical storm level where others that are in a relatively high area (about 15 feet above sea level -- this is Florida) are best to stay put. Also, if you plan to drive to the port of Miami, make sure you check roads to make sure they are not closed (for mass evacuations, traffic goes just one way). Also fill up with gas beforehand, and keep an emergency kit in case you get stranded. The parking garages in the Port are probably the safest place for vehicles.