 Posts

66

Joined

Last visited
Recent Profile Visitors
The recent visitors block is disabled and is not being shown to other users.
Audrey V.'s Achievements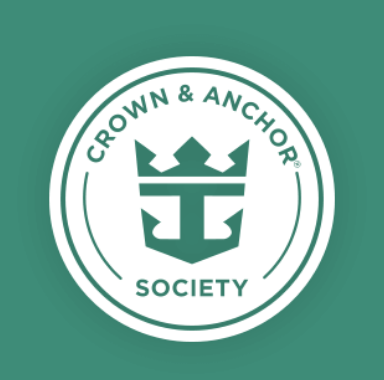 Emerald (4/7)
31
Reputation
If there is we, you just multiply the number times the amount of people. Also, if you do not have the drink package, two 750 ml bottles per cabin.

Lots of nice hotels downtown, but with MetroRail, you could probably stay in the Dadeland area with a heck of a lot of shopping and restaurants, and in the morning take the train and people mover to near the oirt, and then catch an Uber or cab.

Visit Florida is the official travel site. They would have itineraries that meet your needs. They also have a website called Florida Vacation Auction where you can get some really good travel deals. I am a native Floridian. There are a lot of places that are very different than the road more commonly traveled. Have fun! BTW, Buc'ees is really weird. Good brisket and kolaches.

When we did our first cruise with kids, my sons, about 7 and 9, were not offered a children's menu, and they only ordered from the regular menu. They also spoke politely to our other dinner companions and ate like an adult. I advocate cruising as a good way for teaching dinner manners to young gentlemen and to keep them from being finicky eaters.

Saw a Norwegian Cruise Line Ship docked in Leith when I was in Edinburgh. Looked like passengers were tendered in.

We did the Anthem transatlantic last May, and in November, plan to go back to the USA on the smaller ship Vision. Our idea of a transatlantic is for transportation rather than a vacation in and of itself. We do not drink and the MDR / Windjammer is fine for food (mostly). We are not into the art shows or casinos. I like the solarium in Radiance, and will probably do so while reading. Vision had three visiting ports, and we are Floridians. So I based the decision on location and price over size of ship and "extras". However, I think you need to factor in whether the transatlantic is the vacation or if it is part of a bigger adventure. If you get a great deal on a big ship and it's where you want to go, then I would select it.

We like to go early to the MDR. Room gets tidied earlier and we can hang out there or go to night shows. If the meal was mediocre or need more veggies or dessert, we head over to Windjammer.

I remember traveling in the 1960s and 1970s, and maybe it was just my parents, but we had smallpox vaccines and others. Can't the cruise industry still require the vaccine, but not the testing?

There is a full bar in the Windjammer, but the freebie beverages are good. Juices (some weird smoothies at breakfast too - like cucumber and melon), coffee, tea, lemonade, assorted teas, etc. Also, if you need a chocolate milk (or almond or oat), they have it available for the asking.

I have only bought the refreshment package for one of my kids. The other would not drink soda. If you have a die-hard beverage drinker, go-ahead, but I am a water drinker, and there is juice for breakfast, coffee, tea, lemonades, milks (chocolate too), which are included in the cruise.

More than once we went to Windjammer following our MDR dinner. Sometimes their concept of veggies is 2 spears of asparagus. Come to think of it, eating beforehand may be good, so as to stay away from the breads and starches.

Our next cruise is not scheduled until November 4th, from Barcelona to the US. I am cautiously optimistic!

When we went on Radiance OTS, we thought it was a very big ship. Now I have been on Anthem OTS, a mega ship. In November, we will be going back to the US on Vision OTS, which is one of the smaller ships. All of these are much bigger than the ships of the seventies and eighties, which have been long retired.

DebiGale reacted to a post in a topic: xSAILEDx Anthem of the Seas May 2, 2022 to May 13, 2022 Repositioning Cruise

I used Next Cruise for my next cruise. The selling point was that the OBC could be applied to the cost of the cruise AND your regular travel agent gets credit, so I will also be getting a Costco Cash Card after the cruise (plus the 5% cash back from Costco for the Visa). Pretty much a win win.

Being adverse to any specific brand cruise. Yes, some cruises may cater to a different group, but it can still be an excellent experience with the right attitude. And another thing, Costco pharmacy has meclazine for $3.99 for 100 tabs. That's a lot of cruises!