Posts

82

Joined

Last visited

Days Won

1
craig403's Achievements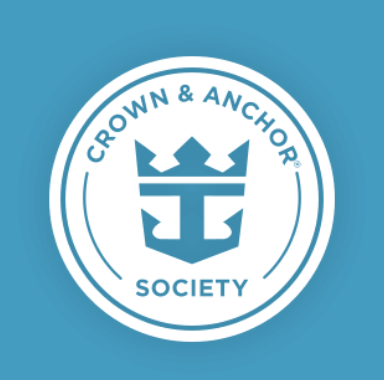 Diamond (5/7)
61
Reputation
Don't confuse voltage/current with frequency. Ship frequency isn't a standard constant of 60 HZ per second like it is in your home therefore electric clocks don't run properly. Not a big deal,,,,except for clocks. ?

We always use the telephone in our cabin to set a wake up call. Do not try to use an electric clock on the ship. It will not keep actual time. Has something to do with the ships electric power varying in frequency so is not constant.

Can you call RCCL directly? You booked under Next Cruise and not with a TA so I would think that RCCL could take care of you. I'm assuming that you did not transfer your booking to the TA.

A couple of hints on my mistakes. Never put your credit card or sea pass card in your pocket next to your cell phone. It tends to erase the magnetic coding. Take a picture of the location sign in the terminal where you parked your car. That way when you get back after a trip you can find it. That one would have saved me a couple hours wandering around the terminal clicking my key remote only to finally discover that I was in the wrong terminal.

Anyone doing the TA on April 22nd to Barcelona? Just thought I would ask. We are on our first TA and we are very much looking forwarded to seeing Portugal. We have been to Barcelona and loved it.

craig403 reacted to a post in a topic: Should Royal have an excursion allowing you to visit other ships in port?

Great information from all. We needed to use the medical facility on one of our cruises and we learned that they are an outsourced operation. My wife received great service and Tamiflu but unfortunately my wife was quarantined to the room. The doctor even gave me Tamiflu as a preventive. They will charge you for the service and you will have to file an insurance claim when you get back home. In our case, $348 and it goes on your SeaPass card.

I agree with all. Very informative tour. We were most impressed with the galley and how they produce all the meals that we eat. All those rolls! Every day! Amazing organization. In the engine control room, the crew member showed us a button. He was most proud that the ship did not move until the captain called him and he pressed that button. ?

JohnK6404 reacted to a post in a topic: What is your best secret/piece of advice for new RC cruisers?

Just read Matt's blog article on the new Navigator of the Seas and noticed that they moved the Diamond club to deck 5. I'm assuming that both Diamond and Diamond + will be combined in the Diamond club. Looks kind of small for for that many D's and D+'s. Oh look, we will have a couple of port holes to look out of. ? Other than that, the ship really looks great. We will have to try the Navigator again. Soon. https://www.royalcaribbeanblog.com/2019/02/28/navigator-of-the-seas-completes-115-amplification-upgrades-across-the-ship

Don't overpack. Take mix and match. Black is your friend. Just me, but I skip the suit and tie for formal night and take slacks and dress shirt that I wear a couple other times. Use the extra space for another pair of shorts and tie shirt.

Here are jacks or better and deuces wild pay tables. These are from Liberty of the seas a couple weeks ago. I didn't play double double this time.

@twangster Yep. Good point. I'm paranoid about germs and hackers. Same thing... Barcelona has My Taxi app that will get you a cab but that has its problems also. Now to look at shuttle services. Thanks....

We have booked a transatlantic and now sorting out the details. Has anyone used Uber in Barcelona? Any language or other problems? We are looking at pier to hotel and then hotel to airport and possibly short city trips. I understand that in 2014 they discontinued service in Barcelona and some other European countries but last year began service again in Barcelona and this time requiring city licensed drivers. I understand that we could always use taxi and other shuttle services but I prefer Uber for the convenience and predetermined price. We have been to Barcelona before and stayed close to Las Ramblas but this time staying in a different part of the city.

Why haven't I thought of this before??? Chocolate bar filled with Jack!

@twangster gave some very good points on C&A benefits. We enjoy going to breakfast in the dinning room every morning sitting in the Diamond section and being waited on. We have found that being D+ we seem to get extra attention from the crew. We get a lower number for disembarkation at the end of the cruise. We get priority when a tender boat is needed. Yes, the Diamond lounge is crowded but we still enjoy it. The bartenders in the lounge work very hard at giving out free drinks but they will remember who is tipping and I have never had a short pour drink. Most of the time my Jack and Coke is mostly Jack. I'm not complaining. ?

You do not have to schedule MTD in advance. You can wait until you get on the ship to schedule exact times or just show up to MTD for dinner. There are two lines for MTD. One for reservations and one for no reservations. We schedule in advance and if we decide to eat somewhere else we tell the hostess we will not be there that night so they can release the table.