 Posts

57

Joined

Last visited
Recent Profile Visitors
The recent visitors block is disabled and is not being shown to other users.
Chaosgirl426's Achievements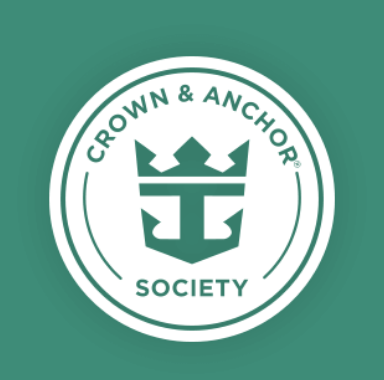 Emerald (4/7)
40
Reputation
at least you found out before your cruise. Because of hurricane Dorian last summer, our itinerary got switched all around. Thats fine. they said our excursions were still running. On my birthday no less, we got off the boat, went to the meeting spot at the end of the pier and were THEN told that the excursion was cancelled. I have to admit. I cried. We boared the ship and found the group leaders of the cruise (they had private tours set up everywhere) and hopped in with them. but man did it suck to get absolutely no notice!!

honestly, i go where i think i will have the most fun, and on a cruise set up through another company (Board Game Geek) i will have the most fun with my husband! we are going on our second

[email protected]

, which is again on royal, but i have sailed carnival and NCL as well. I look at price, value, and excursions when making the decision. game time is always a plus!! anyway.. i dont think i will ever cruise enough to get the perks anywhere but we do it for the fun. Mediterranean cruise 2021!!

i was on Symphony last year for my birthday. i decorated my door, our waiter (forgot... but my tablemates reminded him by singing to me) brought me cake and a line of singing waitstaff.. and our room steward made us TWO towel animals. a mom and a baby elephant!! they were so cute!

when my husband and i went last summer, we did the labadee traditions excursion, went back and grabbed lunch and a labadoozie, then went swimming for a while and went shopping at the haggle market. just say no! haha.

excursions and photos- i recommend purchasing the photo package and pre choosing excursions!!

I was on Symphony of the Seas DURING hurricane Dorian... they kept us informed throughout the cruise, and even though we had like 6 itinerary changes it was a great cruise. It's safer to be on a large ship during a storm than on land because you can circumnavigate the dangerous parts of the storm. the only thing i hated was that they didnt tell us about excursion cancellations until we got off the ship. (happened on my birthday so i was distraught). Ive been on other cruises during september and october as well and they have all been nice.

you may just have to ask them to print the ones you like, I know at least some ships are all digital (all the photos are on screens, linked to your account and you can see them when you log in), i think there was an option from there to print, but I only had the all digital package so i didn't print any. if you need help, just ask them to walk you through it in the photo shop! :)

as a side note, when in grand cayman, hop a taxi to "hell" its a cute little tourist trap :)

thank you again @melmar02 i'm just really bad at trying to search for things on the RCCL website!! much appreciated!

cool beans thank you @melmar02, any idea about the water activities?

Where can I find this information pre-cruise? We sail in 2 days and I don't want to get my own hopes up if i cant ride something fun. water slides, flow rider, zip line, abyss...?

Chaosgirl426 reacted to a post in a topic: The Magic of Majesty. August 2019 and then again in October

Chaosgirl426 reacted to a post in a topic: ​​​​​​​Empress 8 Night Eastern Caribbean ?​​​​​​​ Oops, I Booked it Again ?​​​​​​​

This last week is taking a million years. Time goes by so slowly... i have 2 more work shifts til pack day (friday) and saturday we fly and cruise! Its taking foreverr

Thats cool. Thank you for letting me know. ? this makes me think even more highly of cruise lines!

what even is this? I've seen it on multiple cruise lines.. i'm just in the dark!

when i went, i did not see any taxis, but this was around 10 years ago. the area outside of the gated in port was impoverished, and a child maybe about 8 or 9 gave us a walking tour to the artisan shops down the dirt street. it was nice, and we tipped him but If i had known about the monkey encounters, i would have done that.