 Posts

60

Joined

Last visited
Recent Profile Visitors
The recent visitors block is disabled and is not being shown to other users.
MrHaga's Achievements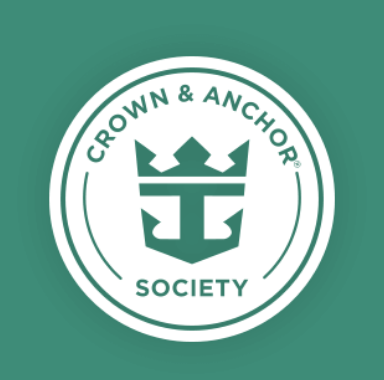 Emerald (4/7)
10
Reputation
Came of Wonder of the seas last weekend. Sometimes it felt pretty overcrowded. Seemed like there was to few staff to sort of have good enough "crowd controll / events / happenings" to make passengers spread across the ship. On the last day (day at sea) ....you could forget getting a poolchair after 8:30.... An example....Me and my kids went 10 minutes prior to Laser tag event opened........we still had to wait 1 hour and 50 minutes in line to play..... However......we had a fantastic cruise. The ship is awesome.

These machines also supply icecubes or crushed ice?

Thanks for your Answer. In my case: European cruisng from Europe. Flying in with KLM to Barcelona the day before. (Hower allready calcelled once, so comming in around midtnight now.) Hoping not to have my luggae delayed or lost

Hey Media is full of stories of airport chaos.... What happens if your luggage is delayed at the airport and you actually don`t get it before the ship sails from the port of departure? Will the athe airline company make sure your luggage is delivered to one of the ports of the ships itinerary or just take the easiest solution and send your luggage back to your home address? Anyone with experience on this?

MrHaga reacted to a post in a topic: xSAILEDx Wonder of the Seas - July 24, 2022 - July 31, 2022 (7 Night Western Mediterranean Cruise)

How does it work when you pre purchase arcade credits. You get a card for it or does one use seapass card to play? How does this show on our "daily spending"

Would be awesome if your sent a copy of the Cruise compasses for your trip to, Matt! ...so he can upload on the blog

Hey What is the best ports on a western mediterranean cruise itinerary to just go of the ship and do your own wandering. LEAVING FROM:Barcelona, Spain onboard Wonder of the Seas VISITING:| Palma de Mallorca | Provence (Marseilles) | Florence/Pisa (La Spezia) | Rome (Civitavecchia) | Naples (Capri) If someone has writtern any good post on this forum about this topic before, a link to the post would be very much appreciated. -Any ports its is diffucult or just nothing special to experience? -Any tips to what to go see on your own? -Any tourist-traps to be aware of?

Thanks! Did not know of this!

If anyone have cruise compass from a Wonder of The Seas, Barcelona Sailing that be very appreciated aswell

Same for WOS in July. Opened night at day 45.

If things happen and you do not reach your scheduled arrival time, is it a problem to board a few hours later. (As long as its before latest Arrival time.)?

7 weeks here and have the same anxiety. Flyting from Norway to Barcelona, with a connecting flight from Schipok in Amstedam. Summer travel hasn`t really started yet and Schipol airport and many more allready at their knees.....

There is a gratuities charge everytime one fills up a cup at the soda machines when you have a soda package?