Posts

52

Joined

Last visited
Recent Profile Visitors
The recent visitors block is disabled and is not being shown to other users.
Deedeelynn's Achievements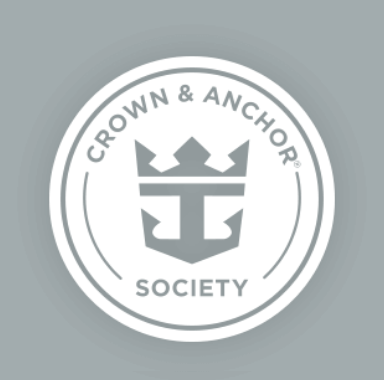 Platinum (3/7)
27
Reputation
Yes, that was Summit.it was September 2, the August 28 and September 6 was also cancelled. The email said because of new CDC ruling about coming to the US after you have been in International waters, the ship can't go back out with passengers for 14 days! Just don't understand!

So, just got an email from Celebrity for my September 2,2021 sailing and it was cancelled. Because the new rule coming from the CDC is if a ship has been in International waters when coming back to the US must not cruise again for 14 days! I'm seriously about done! I just don't understand the hoops they expect Cruise ships to go through!

Hoping if you do have it, it is just a mild case. I think those that have antibodies to this will fare better as we move forward. I would love for me and my family to get an antibody test as I think I had it at Christmas. Had a sore throat, low grade fever and chills one day, also had the most horrendous cough, that lasted for months. My son also got sick, but my husband and daughter did not. We cruise Oasis September 27th——- hopefully! Here is for this to be behind and for us all to be cruising again!

Exact same thing happened to me. I have two ID's , a DL and a real ID that expire in 5/21. My husband got a real ID and his DL all in one because his DL was expiring, they even punched void on his old DL. Didn't do that for me, I guess we will see what happens come next May when my DL expires!

We did this on Oasis back in October 2019, it was probably the best meal I have had in awhile! It was offered for lunch only and only on a sea day! The menu includes something from the specialty restaurants onboard. Our appetizer was from Izumi's and was absolutely delicious sushi roll! One of the people in our party thought she didn't like sushi, but being a good sport, tried it! She said it was the best thing she had eaten and was savoring it! Our salad was from Chops and was the goat cheese salad, very good! Our entrees were from CP 150, which is where the lunch was held, it was two entrees offered. The first was a lamb Wellington, omg, it was delicious! The second was lobster Thermidor, again very, very good! Dessert was the chocolate world from Wonderland, if you have had it, it is delicious! All in all, it was a fantastic meal, the servers were awesome and the food was fantastic! The only problem was we didn't want dinner because we were so full from lunch! I would definitely do this again!

We get on when you get back on the 16th! Are you doing a B2B? ??? Would be fun to meet the " Man of Mystery " !! ????

We paid $49.99 per person on the Oasis this past September. We met in the 150 for lunch on a sea day, it was a magnificent meal! We had someone at our table who had never eaten sushi, the sushi roll they served was beyond amazing! She said it was one of the best things she had ever eaten and was savoring every bite! The rest of the meal was absolutely delicious and actually changed my mind about eating at 150 since they have changed their affiliation with Michael Biard . Of course, we were thoroughly stuffed and by passed dinner!

We booked this tour for our upcoming January 2020 Anthem 11 day cruise! If you go before us, let us know what you think!

Awesome! I was hoping you could pick up something at the port. We wanted to go to Big Key, but when I finally made up my mind, it was all booked up through RCL! I will try at the port! Thank you!

First time going to this port, was wondering what beaches are the best to visit! Do you advise booking directly through the ship or picking up taxis at the port? Any input or suggestions would be greatly appreciated! TIA

You'll probably love the Independence, the Freedom class are my favorite ships! I wish they had made more than just three! We are trying the Harmony for the first time the end of September, we have sailed on Oasis quite a few times, looking forward to some of the differences on Harmony!

We have eaten at Solarium Bistro on Oasis on two different sailings, we enjoyed it both times. My husband loves Mediterranean food, so he was quite happy. The appetizers and dessert are buffet style and you order your entree. We really enjoyed our meal, the ambience was beautiful and it was quiet. We have it booked for our Harmony sailing in September 2019, we will see how that one is compared to Oasis.

I just booked all MTD for our November 2020 TA! That was a surprise!

I am also having this issue, it says I have zero reservations—— but I have three! I don't have the energy to deal with this!!

She was our first RCL ship that we sailed on also, August of 2005! We went through hurricane Katrina, that was an experience! I love what they have done to her, I would love to cruise on her again, but those short cruises.............. not a fan! But the ship is gorgeous, so I could be persuaded ! Haha!