 Posts

20

Joined

Last visited
Recent Profile Visitors
The recent visitors block is disabled and is not being shown to other users.
Alibou3193's Achievements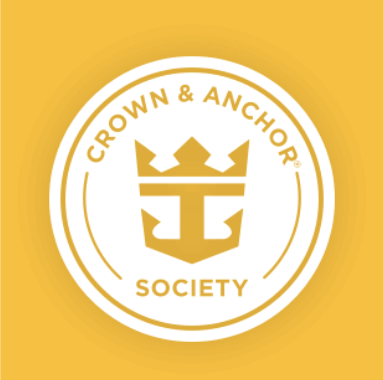 Gold (2/7)
6
Reputation
I just received something similar to this. Were there any stipulations? It seems to good to be true?

I'm currently pricing out a future cruise and I'm wondering if anyone has experience with royal picking your room vs. picking your own. Does royal always assign you the most undesirable location? When do they usually assign your room? I'm not looking to book a balcony or suite, just a plain old interior, but I've noticed that the price difference could be anywhere from $50-$100.

I purchased the 4 device surf and stream package for my upcoming trip. How and when do I connect to it once I'm on board? A group of us will be using this package, how do the others also log in?

The countdown for my cruise in Feb has begun! I'm so excited! I do have a few questions though. Our first stop is in Grand Cayman and I think we are going to head to Eden's Rock to sign up for some snorkeling. Does anyone happen to know how far from the port it is? Is it within walking distance? Is there a spot for us to lay out in the sun for a bit after we are done snorkeling? Next is Cozumel. We won't be doing any excursions, just some exploring and grabbing a bite to eat. I think we want to go downtown to explore. Is that the best area to check out? Is it safe? When we hop in a taxi, do we just ask the driver to "take us downtown" or should we have a specific location? Does anyone have any suggestions on places to eat in that area? All tips and tricks are welcomed! ?

Where in the app can you see this? My cruise is also in Feb, but all I see is that "they are still getting the ship in shape". I'm wondering when I will start to see some information.

A group of us are cruising for my birthday, so of course there will be a lot of celebrating at all different hours of the day. I've had a couple members of our group (cruise newbies) ask whether there will be bars open or alcohol available at say 3 or 4 am, but I honestly have no clue. Does anyone have any experience with this? We are cruising on Independence of the Seas if that helps.

Jedi Jason reacted to a post in a topic: Fort Lauderdale (Port Everglades) pre cruise dining and hotel recommendations please

I don't have any restaurant recommendations, but I am also cruising out of Port Everglades. After looking at hotel prices, I decided to look into Airbnb's around the area and found them to be much cheaper.

Where inside is this demonstrated?

Is there a seating area for all those waiting to board the ship?

I think it depends on the sale. I have requested a price change twice. The first time, I had a $100 OBC, and it was taken away when they did the price change, but my savings were over $300, so I didn't mind at all. The next price change, I saved another $100 but I was given a $25 OBC.

My cruise planner doesn't have an option to book shows. Is there a particular place I should be looking?

Does everyone who checks in online get expedited arrival?

I'm about to hit the 90 days mark in a couple if weeks and know that after that hits, trying to readjust my booking price (if a lower price is available), can no longer be done. Has anyone noticed whether Royal does lower the prices, near that 90 day window? I've been checking for the past couple weeks and nothing. I'm hoping for maybe one last price adjustment.

So, I started to think about this a little more and came up with another question. When it comes to taxi rides or food bills, are they converted to USD? I'm just wondering how we will know how much to actually fork over.