Posts

39

Joined

Last visited
Recent Profile Visitors
The recent visitors block is disabled and is not being shown to other users.
FloridaMac's Achievements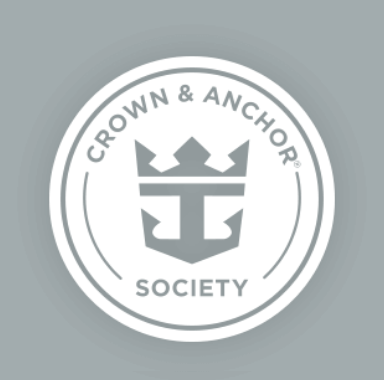 Platinum (3/7)
22
Reputation
I agree! $32 off an $80 bottle (for example). The only way it's not a benefit is if you're doing a dining package for more than one night, it carries the same discount.

Yes indeed! Just hit Diamond and no longer care about points in the least!

Thanks everyone for the assistance!

On the Wonder, the other side of the boardwalk is all booked up, and the last eight rooms on this side are available. Is there a major obstruction blocking the Aqua Theatre and wake view? Anyone got pics? Thank you!

Thanks! Great examples. I've looked at cruise receipts and indeed received a discount on two. The others had larger special discounts.

We've recently made Diamond and have 4 additional cruises on the books. I've never received a C&A discount, and I've always asked if there's any additional discount for my C&A level. For those of you who have received the discount, is it itemized on your Cruise Vacation Receipt? What were the circumstances of your reservation to get the discount? They all seem to be 30% off or 2nd passenger 60% off (or have been for the last 4 years). If that cancels out the C&A discount what good is it??

Thanks all! I see that "Opening Schedule" and "Deployment Schedule" are the key phrases for advance notice of these. I'll watch for Fall 2024 to come up.

FloridaMac reacted to a post in a topic: When to Expect November, December, 2024 Cruises to be Listed

FloridaMac reacted to a post in a topic: When to Expect November, December, 2024 Cruises to be Listed

Very good! Let me rephrase... "How soon do you expect RCCL to start taking reservations for Nov/Dec 2024 Cruises?".

FloridaMac reacted to a post in a topic: When to Expect November, December, 2024 Cruises to be Listed

That worked! Tedious and time consuming but it worked!

Yeah, I see that now! Working on it!

We've always done traditional early, but 5:15 is just too early so just today I called and switched all of our future bookings to MyTime. (FYI, the wait is under 5 minutes this evening!!! Shortest wait I've had in ages!) Anyway... the person I spoke to said we can't choose a time now, but have to visit the restaurant as soon as we get on the ship and make reservations then. This didn't seem right, based on what others are saying in this thread, that you can make specific reservations online. So, I visited the Cruise Planner and sure enough I was able to select a time! It appears that you only select a time for the first night, and all other nights will be the same, is that correct?

Yep, I can see what you've all pointed out. Although you can get MOST of the ports from San Juan, even visit Barbados, you can't hit ALL of the same ports. The cruises from San Juan are only about $300-500 less for two (balcony) and you still have to fly to San Juan, although for us in the Tampa area it's about $500 less for two round trip to SJ than to Barbados. Hotels are in the same range of prices both places. So maybe just $800 to $1000 more for the Barbados cruise, which isn't a deal killer.

Why? The cruises cost more You have to fly to Barbados and that's expensive Cruises from Miami and San Juan cost less You can go to almost all of the same ports as you can from Barbados (although not the exact same itinerary) ?