Posts

30

Joined

Last visited
Recent Profile Visitors
The recent visitors block is disabled and is not being shown to other users.
FloridaMac's Achievements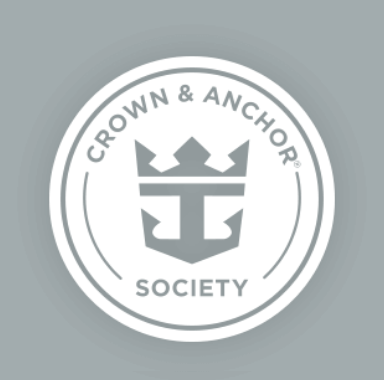 Platinum (3/7)
16
Reputation
That worked! Tedious and time consuming but it worked!

Yeah, I see that now! Working on it!

We've always done traditional early, but 5:15 is just too early so just today I called and switched all of our future bookings to MyTime. (FYI, the wait is under 5 minutes this evening!!! Shortest wait I've had in ages!) Anyway... the person I spoke to said we can't choose a time now, but have to visit the restaurant as soon as we get on the ship and make reservations then. This didn't seem right, based on what others are saying in this thread, that you can make specific reservations online. So, I visited the Cruise Planner and sure enough I was able to select a time! It appears that you only select a time for the first night, and all other nights will be the same, is that correct?

Yep, I can see what you've all pointed out. Although you can get MOST of the ports from San Juan, even visit Barbados, you can't hit ALL of the same ports. The cruises from San Juan are only about $300-500 less for two (balcony) and you still have to fly to San Juan, although for us in the Tampa area it's about $500 less for two round trip to SJ than to Barbados. Hotels are in the same range of prices both places. So maybe just $800 to $1000 more for the Barbados cruise, which isn't a deal killer.

Why? The cruises cost more You have to fly to Barbados and that's expensive Cruises from Miami and San Juan cost less You can go to almost all of the same ports as you can from Barbados (although not the exact same itinerary) ?

I hear you, but I've had just as many frustrations with a TA. The TA is on vacation (a cruise) or busy or ??? and RCCL will barely even talk to you if you're booked through a TA. I prefer to book direct. I seriously doubt a TA would have done any better.

WAAAYTOOO reacted to a post in a topic: Cruise Cancelled -- Not COVID -- how does RCCL usually handle this?

HA! Now original cruise is back. WTH? Why do they do this and jerk people around? Oh well, I like our new sailing date better.

Update - problem solved (mostly) I called again and got someone in resolutions, she had seen this happen before on a different sailing. For whatever reasons, some high level department in RCCL has closed this sailing - or more accurately, changed its status to appear in the system as if it was never opened for booking in the first place. She couldn't open the record, and said that not even the financial department is able to open these. She said that the cruise may eventually open up and actually sail, or it may be cancelled, or the trip itinerary might change. However, she did find a resolution for me. Our goal in all this is to ensure we can take a cruise on this ship, this itinerary, in a Jr Suite, in April 2023. Today, we booked an earlier sailing; same ship, same ports, same level of cabin, paid another $500 deposit. She made notes in our record regarding all of this. If the cruise is eventually cancelled we'll get either a refund or 125% FCC on the deposit. If the ship actually sails I'm a little fuzzy on my understanding but I think they refund $300 and keep $200 as a change fee -- If so I'll try to get a better deal. Note that the alternate sailing dates 4/1 and 4/15 are filling up, and I think it's because others are doing exactly what we're doing. There were fewer Jr Suites this morning than last night.

WAAAYTOOO reacted to a post in a topic: Cruise Cancelled -- Not COVID -- how does RCCL usually handle this?

Thanks everyone! Unfortunately it seems like Twangster may be right We want to take a cruise in that same timeframe so if they don't send us anything soon I'll need to call and bug them. You'd think they would want us to go on another cruise, right? [Edit: also we had a great rate on a mini-suite and this is the cruise that puts us over for Diamond ]

We just discovered a future sailing has been cancelled, it appears because the ship is going to drydock earlier than planned. I called RCCL and they said to wait for an email with instructions on what to do and what options we'll have. Does RCCL usually offer the same level of cabin at the same price on an alternate sail date? Is there anything else we should expect?

We were on in November. She was outstanding! Really fun and liked wine, you could tell she enjoyed the job. Anyone remember her name?

MarkFamMan reacted to a post in a topic: Vintages wine tasting no longer offers bottles at a discount

We're on Allure now. Previously on other ships (Harmony 3 months ago) one of the benefits of paying for a wine tasting was that they would sell you bottles of the wine you had just tasted at a 20% discount. This is no longer the case, at least on Allure. The wine steward just informed me this has been discontinued.

What are the current rules (if any) for taking independent tours on St. Maarten and in San Juan? At present, can you walk off take a taxi, etc. or do you have to take a RCCL tour?

Lots of 7 to 12 day cruises out of Florida ports from January to April 2022 but only one short one in April. Is this typical for RCCL? When do they add the 3-5 day cruises?

Our family members were searching for connecting interior rooms 11 months out and none available. RC's CSR and the TA both told them it's because RC will allow connecting rooms to be booked individually, there are no controls. You'd think they would at least hold those open until all comparable non-connecting rooms are booked but alas no.