 Posts

12

Joined

Last visited
Recent Profile Visitors
The recent visitors block is disabled and is not being shown to other users.
Iheoma's Achievements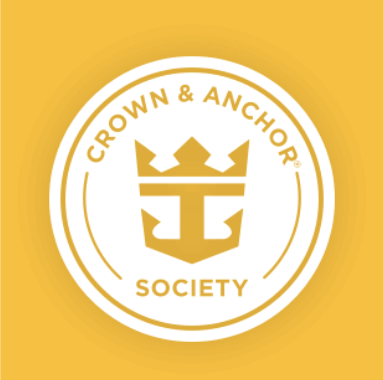 Gold (2/7)
0
Reputation
Thanks for all of the information!

Hi Everyone, We got back from our first RCI cruise on 10/10 and we're hooked! While on board we booked a 7 night South Caribbean out of San Juan for Feb. 2021. I know that's a way off, but we plan on doing some land based vacations in 2020 that don't allow for a cruise until then. Anyway, I looked today at the price for the cruise on the RCI and notice that it's $75 cheaper than when we booked due to their "flash sale". If I call and request the lower price, do we lose our current $100 OBC? Or do we get to keep both the lower price and the OBC? TIA for any info.

Thanks for all of the feedback!

Hi Everyone, I am curious if anyone has an opinion which type of band works better for light to moderate sea sickness. I know that the Rx patch is supposed to be the best, but I didn't have time get that for our upcoming cruise. I also have some ginger lozenges I use when flying that I know will be helpful. But I'd really input on the differences between the two bands. TIA

Thanks everyone for the information. I don't really understand this statement. How can there be a final charge and the daily hold? Is the final charge the gratituties?

Hi everyone, We're going on our first RCI next Friday (yay!!) and I'm curious about pre-authorized credit card holds. I can't seem to find a clear answer online or the RCI site. Is there a set amount. (e.g. $50 per day/per person) or lump amount? We've already pre-gratuities and we have the drink package, so this would be for onboard spending. TIA

Thanks everyone for these comments. We haven't received any decreases in the bidding price. I'll keep looking for our 10/5 sailing.

Was it for a lower price?

Noooooooo!!! That upgrade price was (and is) too rich for my blood for a jr. suite upgrade. I don't think that's worth it. It was my hope that I would get another offer for a lower bidding price. This morning, I got another Royal Up offer for exactly the same price. So for now it's looking like we're staying where we are. We already have the drink package- I got it for $47 per day a couple of months ago.

Hi Everyone, I was wondering if the Royal Up offer we received for our October sailing might go down. We've been offered to bid on an upgrade to a jr. suite at $350 as the *starting* bid from our Oceanview. Everything I've seen on this forum seems that a the prices seem much lower. I'm not interested in paying an additional $700 for this cruise, but I would be willing to bid up to $150 more per person. Any info or experiences would be great. Thanks in advance.

The same thing is occurring with my ressie. Interestingly we just got our edocs today - and I can view those easily.