 Posts

27

Joined

Last visited
Recent Profile Visitors
The recent visitors block is disabled and is not being shown to other users.
usafun's Achievements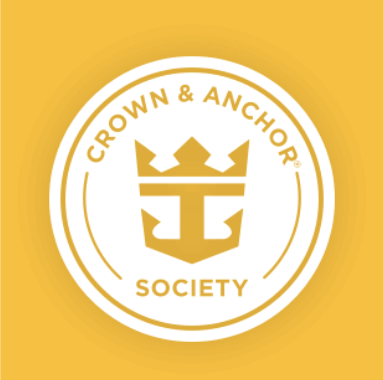 Gold (2/7)
1
Reputation
we have only 4-5 hrs at Nassau. any recommendations where to go and what to see? our excursion was cancelled due the need to come back early to the ship ( hurricane dorian changed ship plans..).

yes, European socket was a surprise (a good one..). also, there is a USB outlet in room phone, which is located at the bed side that has no AC outlet.

eventually no need. visit to st. marten was canceled due to dorian storm...?

is the solarium on the symphony OTS a zone with no need to put sun screen? i.e the glass has special sun screen protection of its own?

arriving at st. marten at 8 am, we took the ship (symphony OTS) open top double decker tour from 8:30 - 12:00. but yet, I'm not sure how good is the watch on plane landing at maho beach. as we departure st. marten at 5 pm, what are our options of going to maho beach after our double decker tour to watch plane landing ? is it far from tour end?

actually, in our room, a windows room on the 11th floor, RC told me 3 outlets, none near bed. im using CPAP device so they will take care for some kind of extension.

any ideas how many wall outlets there are on a reg. window state room (10th level)? that is near bed and in total.

i reserved my cruise on line, so do not have travel agent. BUT... its working ok with I.E, while chrom still shoe a problem.

i i tried it with chrom. website uploads well, but ckin wouldnt. good idea nto try also with IE or with chrom incognito.

received several notification regarding the need to complete the check in process for our upcoming cruise at thr 24th of august, but now, upon trying to do so, i received the following notice: is this a temporary problem?

that's great tip, if can be executed! can we have coke/sprite zero from a can at the symphony? i will hate to find out that the fountain Coke taste is extremely different on board, then what i'm used at home..

we are cruising with the symphony. we need water, or sparkling water (in my country - SODA). and i do not not think classic soda package has it (as Refreshment Package does).

on that package - what is the difference between: Fountain soda, or, Coca-Cola Freestyle beverages . i know that often, coca cola beverages called also "soda". so, whats the difference ?

spring water are mineral water? if so - its fine. but what are "drinking water"? ship water in bottled bottle ?