 Posts

81

Joined

Last visited
cobra614's Achievements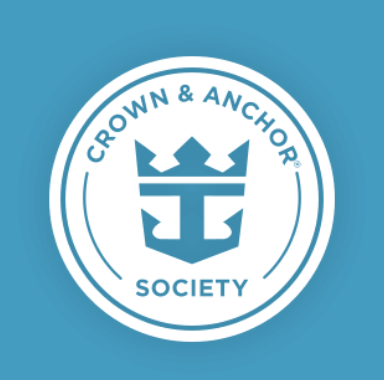 Diamond (5/7)
58
Reputation
My cruise was supposed to me may 17th, I called my TA less than a month ago and she said it was sure to be cancelled. I told her I wanted the refund option when RC did cancel the cruise. She advised me in the meantime to cancel my cruise planner purchases myself. I was fully refunded on everything within weeks, I was expecting it to take months!! Thanks Stephanie from MEI.

I hope they cleaned all the chips at the tables.

There was 2 ultimate texas hold em tables on symphony when we sailed last July.

No reservations needed, by purchasing the key that is your reservation. Just show up during the time it is offered.

On my May cruise Harmony is the only ship scheduled In dock!!! Shouldn't matter either way since i splurged on a coco beach cabana.

Take care of those who take care of you... I'm talking tips. Works everywhere...

In the very first description it did say "up to" 5 guests. That alone would have had me researching it more. I have only been on 1 cruise, we had a JS on Symphony, it didnt seem like the bed made into a sofa bed in our cabin. I hope you get your situation resolved to your family's liking. Have a nice cruise!!!

Chris, I just wanted to know if the sea sickness pills from the medical center is free for guests also?

We are gonna be in a JR suite. I already know it doesn't come with internet included, but is the priority boarding the same as the key's? The special disembarcation is nice tho.

We are on a may harmony cruise also. When I first booked it back in August the price for the key was 36.99 I believe, then to 31.99. 26.99 is more manageable, not sure I want to pull the trigger tho. I had it for 19.99 back in July on symphony.

I bought it for our past July cruise on symphony for 19.99 a day for the wife and I. Since we both wanted internet I thought I might as well. For our upcoming may 2020 harmony cruise the price just dropped from 31.99 to 26.99 today on my cruise planner. Still more than I'd really like to pay, but I'm tempted. This is only our 2nd cruise, would the priority boarding be a benefit at port Canaveral?

If you like the price available, lock it in now!! You can always cancel up to 3 days before sailing.

I stalk the cruise planner daily.

Hoping for a better price. Our first cruise a couple of months ago I regretted not getting a cabana at Labadee, not this time!

I just bought it at that price. For us a cruise is at most a once a year deal, might as well enjoy ourselves. I gotta admits it is an impulse buy, but why not.