In:
Mexico is one of the world's most common places to visit on a cruise ship, and odds are if you cruise enough, you'll find yourself visiting the country at one point or another.
Royal Caribbean offers cruises to Mexico year-round on both the Caribbean and Pacific sides of the country, with itineraries between 4-7+ nights on both big and small cruise ships.
In this guide, we'll review the top tips & tricks to know before your Mexico cruise to help you plan the best cruise vacation possible.
In this guide: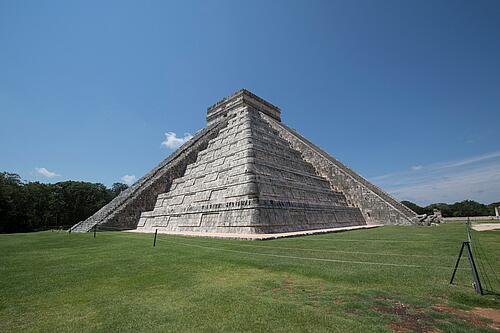 Ancient history
History lovers will relish the opportunity to visit Mayan ruins in Mexico's Caribbean ports. The Yucatán Peninsula is home to around 200 public ruins, including the well-preserved Chichén Itzá ruins.
Amazing cuisine
One of the first things that comes to mind when planning a cruise to Mexico is the food. Whether tacos, quesadillas, enchiladas, guacamole, salsas, or churros, your taste buds are sure to be satisfied in Mexico.
Diverse Nature
Regardless of whether you're cruising the Caribbean side of Mexico or the Mexican Riviera, you'll find plenty of nature to discover. From cenotes to jungles, lagoons, and coral reefs, Mexico offers plenty of natural beauty to enjoy on a cruise vacation.
Established tourism
Mexico is no stranger to tourism, and the influx of both land-based and cruise tourists every year means that the country is well-acquainted with catering to tourists.
You surely won't have trouble finding tour operators, day passes at resorts, and cultural opportunities to seek out during your day in port.
Royal Caribbean offers cruises to two distinct areas of Mexico: the Caribbean side of Mexico and the Mexican Riviera.
Caribbean Mexico
Most cruises to Mexico visit the country's Caribbean coastline along the Yucatán Peninsula. When you picture a vacation to Mexico, you're likely picturing the turquoise water and resort-lined beaches of the Caribbean, and that's exactly what you can find on a cruise to Mexico's Caribbean coast.
Mexican Riviera
The Mexican Riviera refers to cruise ports on the western coast of Mexico along the Pacific ocean. This side of Mexico is drier and more mountainous than the Caribbean side and is home to many of Mexico's most popular resort towns like Cabo San Lucas and Puerto Vallarta.
Cruises to the Mexican Riviera depart from the Port of Los Angeles on Navigator of the Seas. Some repositioning cruises will also make stops at Mexican Riviera cruise ports.
Related: Mexican Riviera cruse guide
Cozumel
Cozumel is an island located off the eastern coast of the Yucatán peninsula known for its tropical, lush environment, beaches, and water recreation (scuba diving and snorkeling).
Cozumel is regarded as one of the premiere scuba diving locations in the world, as it's located near the Mesoamerican reef system, the second-largest reef on Earth.
Visitors to Cozumel will find no shortage of tours taking guests to nearby resorts, coral reefs, and beaches.
Costa Maya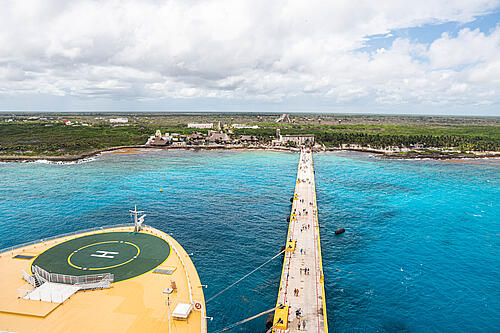 Costa Maya is another commonly visited port on Mexico's Caribbean cruise itineraries and offers a classic Mexican vacation experience: beaches, Mayan ruins, tasty cuisine, and all-inclusive day passes are at your fingertips.
The immediate port area of Costa Maya is well-developed and has a complimentary swimming pool, restaurants, bars, cafe, ice cream, and shopping opportunities.
Outside the port of Costa Maya is the small town of Mahahual. Visitors hoping to get a more local feel for Mexico's culture should make the short trip to Mahahual and walk the town's boardwalk, where they'll find locally owned and operated beach resorts, restaurants, cafes, and more.
Yucatán (Progreso)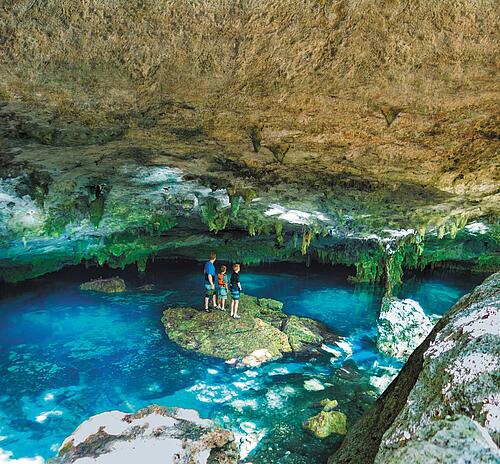 The port of Progreso is located on the northern side of Mexico's Yucatán Peninsula. Like other ports on Mexico's Caribbean coast, Progreso offers beaches and Mayan culture mixed with the chance to discover the country's modern culture and cuisine. 
Progreso offers the easiest access to the world-famous Chichén Itzá ruins, so many visitors book a tour to visit this Wonder of the World while in port. Other activities in Progreso include visiting cenotes, taking a cooking class, and tasting local spirits and beers.
Ensenada
Located just 2 hours driving distance from San Diego, Ensenada is located on the coast of Baja California and is a common stop on short, 3 and 4-night cruises from Los Angeles.
Ensenada is arid and mountainous and is located a short distance away from Valle de Guadalupe, known as the "Napa Valley of Mexico". Other than wine tastings, visitors to Ensenada can walk around the city streets, take a tour to La Bufadora blowhole, go horseback riding on the beach, and taste local cuisine.
Related: Top 10 things to do in Ensenada, Mexico
Cabo San Lucas
Cabo San Lucas is located at the southernmost point of Baja California and is an extremely popular tourist destination known for its party atmosphere.
The most famous landmark in Cabo San Lucas is Land's End, a rock formation marking the point at which the Pacific Ocean meets the Gulf of California. The port is also known for fantastic whale watching opportunities.
Related: Top 10 things to do in Cabo San Lucas
Puerto Vallarta
Puerto Vallarta is one of the busiest resort towns in Mexico and offers a mix of calm beaches and historic city streets. The town is known for its Zona Romántica neighborhood, a charming area of the city with bars, restaurants, and shopping.
Most visitors will opt for a beach day in Puerto Vallarta, whether by spending the day at an all-inclusive resort or booking a catamaran tour in the Bay of Banderas.
Related: Top 10 things to do in Puerto Vallarta
Mazatlan
Mazatlán is home to 500,000 people, making it the largest port visited on a Mexican Riviera cruise. Mazatlán's Old Town is a main attraction for visitors, and the walkable, cobblestoned neighborhood boasts museums, restaurants, cathedrals, and plazas to discover.
Beach days are common in Mazatlán, too, and many visitors choose to take a trip to nearby Stone Island to soak in the sun. If you're feeling active, consider a stroll down Mazatlán's boardwalk, which spans around 13 miles on the waterfront.
Related: Top 10 things to do in Mazatlán
Other Mexico cruise ports
Royal Caribbean ships occasionally make port visits to other towns along the Mexican Riviera, such as Huatulco and Manzanillo, but these are infrequent.
Caribbean ports
Mexico's Caribbean cruise ports stay warm year-round, so you can have a perfect beach day whether it's January or August. However, there are a few considerations to make before picking the date of your cruise.
More comfortable, drier weather can be found from October to April as opposed to the higher, more humid conditions found in the summer months. You may still encounter rain, but it will be less frequent. These are generally considered the best months for a cruise to Mexico.
Related: The best time to go on a Caribbean cruise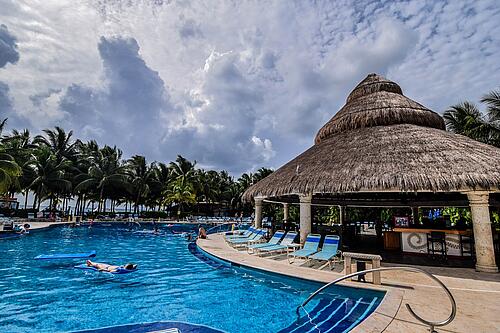 Additionally, cruising during the fall and winter months can be better for those passengers planning to explore Mayan ruins or have other active adventures while in port, as the temperatures won't be as uncomfortably hot as in the summer.
Cruising to Mexico's Caribbean ports during the summer season (May to September) will still offer a fantastic cruise experience, but be prepared for higher temperatures and more rain.
Mexican Riviera ports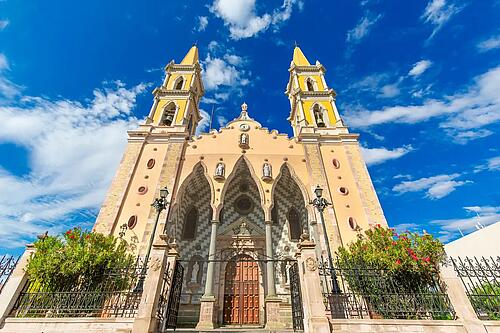 Mexico's Pacific coast can encounter more varying temperatures compared to the Caribbean coast.
Expect temperatures with highs in the mid 70s to low 80s in ports like Cabo San Lucas, Mazatlán, and Puerto Vallarta during the winter months. This is also the dry season, running from November through June.
Springtime and summer bring temperatures in the mid 80s, although temperatures can occasionally rise to the low 90s in Puerto Vallarta and Mazatlán. Expect more rain from late July through October, with most rainfall in August and September.
Mornings and evenings can feel crisp onboard when sailing through the Pacific ocean on a Mexican Riviera cruise at any time of year.
Related: When is the best time to cruise the Mexican Riviera?
All-inclusive day passes to resorts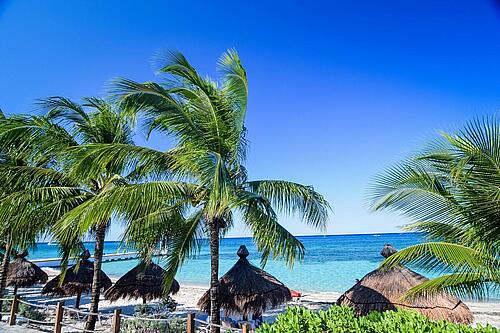 One of the most raved about activities on a cruise to Mexico is spending the day at an all-inclusive beach club or resort.
These all-inclusive packages are found throughout Mexico's cruise ports and typically include unlimited food, beverages (including alcoholic beverages), beach chairs and umbrellas, and beach access. Some resorts may also have a swimming pool available whereas others may rent water sport equipment to visitors.
Check out our top recommendations and reviews for day passes in Mexico:
Visit Mayan ruins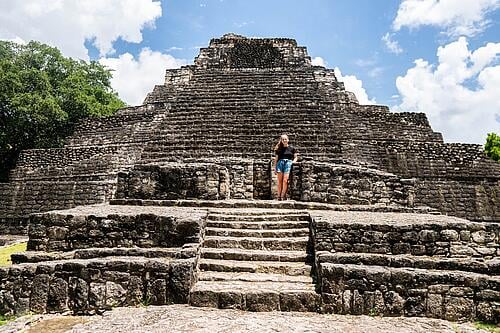 Cruising to Mexico offers the perfect opportunity to visit Mayan Ruins. Both Royal Caribbean and independent tour operators offer excursions to various archaeological sites accessible from the ports of Cozumel, Progreso, and Costa Maya.
Costa Maya is located only an hour away from the Chachobben Mayan ruins and 2 hours from the Kohunlich and Dzibanche Mayan ruins, making visiting these impressive archaeological sites a popular activity for visitors.
Related: Excursion Focus: Chacchoben Ruins in Costa Maya
Immerse in local cuisine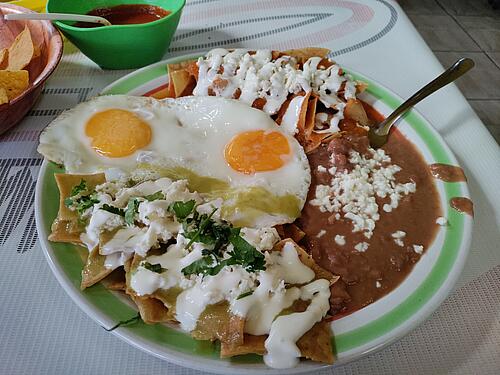 While tasting local cuisine will surely be delightful, there are a few tours offered in Mexico where you can immerse yourself in the country's culinary traditions.
Many cruisers rave about the "Salsa, Salsa, and Margaritas" shore excursion, during which you learn how to make various types of salsas, guacamole, and margaritas.
If you have a sweet tooth, consider a visit to the Mayan Cacao Company, where you'll be able to learn more about the history and process of making chocolate and indulge in some artisanal chocolate yourself!
If booking a tour doesn't interest you, you'll find plenty of other ways to explore Mexico's culinary scene, from chic restaurants to street food.
Scuba diving (or snorkeling)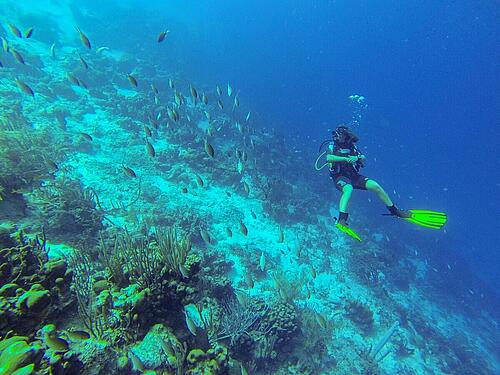 Mexico's Caribbean coast is known for having some of the best scuba diving in the world. Anyone interested in exploring the underwater world up close will have plenty of opportunities to do so on a cruise to Mexico.
If you don't have a scuba diving certification, consider a Snuba or Discover Scuba excursion. These diving excursions are beginner-friendly yet you'll still be able to explore coral reefs and other marine life.
Related: Excursion Focus: Discover Scuba Diving experience
Visit Pueblos Mágicos
Located throughout Mexico are 132 pueblos mágicos (magic towns), which are small towns admired for their intricate architecture, natural beauty, history, and traditions.
Several pueblos mágicos are located near cruise ports like Cozumel and Puerto Vallarta. If you're looking for a unique experience far from the hustle and bustle of a busy port, consider a day tour that visits small towns like San Jose del Cabo and Sayulita for a relaxing and culturally enriching experience.
Shop at local markets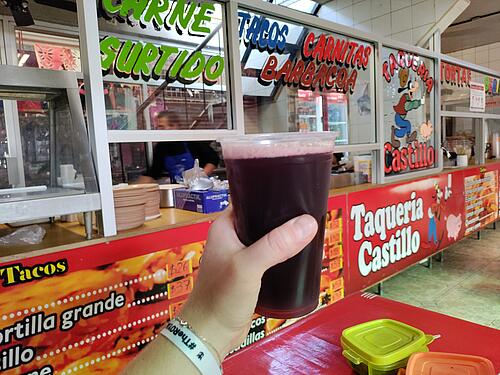 One of the most fun activities to do on a cruise to Mexico is also one of the most budget-friendly: shopping at local markets.
Many Mexican cruise ports will have a local market nearby where residents can purchase produce, meats, cheeses, home goods, and more. Walking through a market in Mexico will ignite all your senses, from the savory smell of tacos at a food stand to sweet breads from a pastry shop.
Because Mexico is such a common country to visit on a cruise, the majority of Royal Caribbean's fleet visits Mexico at one point or another during the year.
You'll find everything from Royal Caribbean's smallest Vision Class cruise ships to the largest cruise ship in the world, Wonder of the Seas, sailing to the Caribbean side of Mexico.
Navigator of the Seas is the only ship offering cruises to the Mexican Riviera from Los Angeles.
If you're planning a cruise to Mexico and struggling to decide which cruise ship to book, check out our helpful guides on picking the best ship for your vacation:
You'll find a wide range of Mexico cruise itineraries, from short 4-night sailings to week-long cruises and repositioning itineraries. Prices vary greatly, but there is a Mexico cruise to fit any budget.
If you're schedule is flexible and you can travel during the off-season (anytime kids are in school), you can find some great cruise deals to Mexico.
Here are a few sample prices for what you may pay during the off-season. These prices are for 2 adults in an interior stateroom, including taxes and fees:
Navigator of the Seas - 3 night Ensenada cruise: $481 total
Adventure of the Seas - 5 night Western Caribbean cruise: $673 total
Oasis of the Seas - 7 night Western Caribbean cruise: $1367 total
Expect prices to be several hundred dollars more expensive during peak times of year, especially if you're planning a cruise during the holiday season.
7-night Western Caribbean cruises on an Oasis Class ship during the summer months, for example, can be over $2300 for two adults in an interior stateroom.
Related: Which family cruise can you book for $2000?
Outside of cruise fare, you'll want to budget for the following additional costs:
Gratuities ($16 per person, per day in interior, ocean view, or balcony staterooms)
Transportation (airfare or gas, parking, etc.)
Hotel the night before your cruise
Shore excursions
Cruise add-ons (drink packages, dining packages, etc.)
Do I need to bring pesos on a Mexico cruise?
The official currency in Mexico is the Mexican Peso (MXP). While visiting the country on a cruise, you'll find that USD is universally accepted, although you will typically receive change back in pesos.
There's no need to take Mexican Pesos out of an ATM or currency exchange prior to a Mexico cruise. While you might not always receive the standard exchange rate when paying in USD, saving a few dollars here and there is usually not worth the hassle of bringing pesos.
Packing for a Mexico cruise to the Caribbean means bringing your favorite summer clothes: shorts, t-shirts, sundresses, sandals, a swimsuit, and a sun hat. 
You'll also want to pack clothes to wear onboard your cruise ship, including nicer outfits for formal night and other evening activities, along with pajamas and loungewear.
Related: What to wear on a cruise formal night
While rare on the Caribbean side of Mexico, it can get chilly on a Mexican Riviera cruise. Be sure to pack a few clothing items to keep you warm, like a pair of jeans and light jacket.
For more in-depth packing information for your Mexico cruise, read our article on the Ultimate Cruise Packing List.
Planning a cruise? Check out our other Ultimate Guides to some of the world's best cruising destinations: