In:
Welcome to my live blogging adventure on Royal Caribbean's newly amplified Oasis of the Seas. This is an opportunity to take you on a virtual cruise with us, as we strive to share the cruising experience.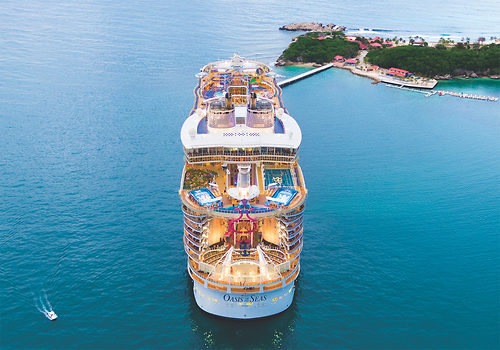 This time around, I will be going on the first sailings of Oasis of the Seas following a $165 million amplification.  While this is not my first time sailing on Oasis, it will be an opportunity to see first-hand all the new upgrades and enhancements the cruise line has made to this ship.
Why we chose this cruise
Cruising over Thanksgiving has become a new tradition for our family, having experienced Thanksgiving on Brilliance of the Seas, Independence of the Seas, and Symphony of the Seas. The great thing about a Thanksgiving cruise is my kids have the entire week off of school, and it tends to be a very inexpensive time of year to cruise.
Originally, we were booked on Harmony of the Seas for this week, but opted to change to Oasis of the Seas for two reasons: Oasis would cost us less, and allow us to see all the changes to the ship post-refurb.
I also need to mention in the interest of full disclosure that I will be on two sailings, the November 24 7-night sailing, as well as a 2-night "employee shakedown" cruise that Royal Caribbean invited me on. I paid for the 7-night sailing on my own, but the 2-night cruise was provided to me by Royal Caribbean as an opportunity to see Oasis' new features.
Our plans onboard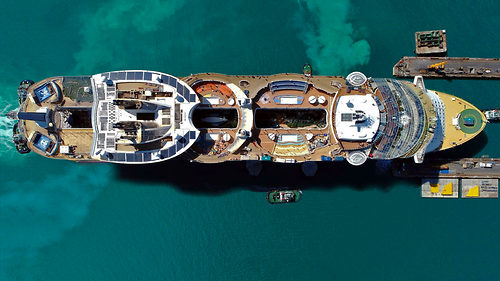 My last time on Oasis of the Seas was all the way back in 2009, so it has been quite a while since we sailed on her.  However, we have sailed on her sister Oasis Class ships extensively over the years.
Of course, the ship underwent a massive upgrade, so there is going to be plenty new and different to see onboard.
For the two-night sailing, I'm in a Central Park Balcony stateroom.  That is plenty of space for just myself, and I have always loved the Central Park balcony rooms for the ample space and ambiance they provide.
When my family joins me on the 7-night sailing, we will move to connecting ocean balcony rooms.  Getting two rooms, instead of one larger room, is one of my favorite family cruising tips, because it provides enough space for everyone, an extra bathroom, and is quite often less expensive than a single larger room.
Oasis of the Seas is one of the largest cruise ships in the world, and that means a seemingly never-ending list of activities and things to do onboard.  Combined with lots of new enhancements onboard, I think we are going to have plenty to keep us busy.
Our plans on shore
We will visit three ports of call during our week-long cruise. Departing from PortMiami, we will visit:
San Juan, Puerto Rico
Charlotte Amalie, St. Thomas
Labadee
Usually when we visit San Juan, we simply walk around Old San Juan and meander around.  This time, we will change things up because we are going to spend two days in San Juan, Puerto Rico prior to our RoyalCaribbeanBlog Group Cruise on Freedom of the Seas in December 2019. Since we will ample time to explore San Juan at that point, we opted to book a day pass to the Marriott Resort & Stellaris Casino. 
Based on photos and some reviews online, it looks like it could be a very fun day for the family and appears to be a good value. It is not a full all-inclusive, but I think we are more interested in a fun place to spend the day splashing around.
When we visit St. Thomas, our plan is to visit nearby St. John.  We absolutely loved St. John the last time we went, so my wife and I are excited to head back.  I have not decided yet if we will book with Royal Caribbean or do it on our own.  Royal Caribbean has an excursion it offers, but it looks like we only have 2 hours at the beach, which is quite limited.  My plan is to speak to the shore excursion staff once onboard the ship to inquire if we can stay longer.  Worst case scenario, we take the ferry on our own.
In Labadee, we have no formal plans.  I took too long to book a cabana, so my plan is to ask to be put on a waitlist for one once on the ship.  If that fails to work, I think we will just head to Columbus Cove or Nelie's Beach to enjoy some time on the beach sans-cabana. 
Three things I am excited to try
3. My Family Time Dining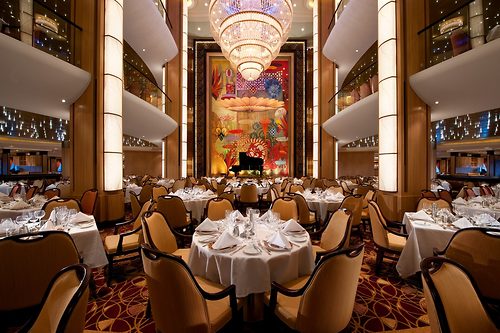 Ever since my first child was born, we always fed our kids dinner in the Windjammer, dropped them off at Adventure Ocean, and then enjoyed second seating traditional dinner in the main dining room with just my wife and I.
This time around, we are trying My Family Time Dining, which is offered in the first seating time in the main dining room. The kids are served right away, and after about 45 minutes, Adventure Ocean staff comes to pick the kids up and take them to Adventure Ocean.
We wanted to try this because my kids are old enough now that eating dinner with them makes more sense, and dining earlier frees up our evening a bit more. Depending on how well it works, this may or may not be the way we dine on Royal Caribbean going forward!
2. Portside BBQ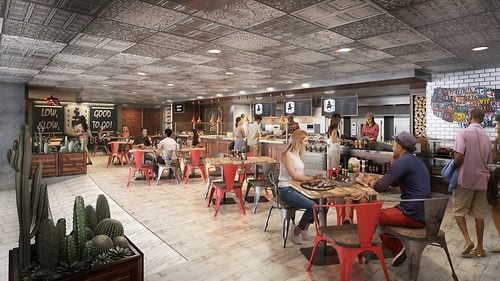 To me, going on a cruise is all about eating and Oasis of the Seas is getting a few new dining choices, including Portside BBQ.
Royal Caribbean's first-ever barbecue restaurant is coming to Oasis, and will offer, "an authentic, meat-packed menu inspired by the best-in-class barbecue across the United States."  I'm hungry already!
1. Reimagined pool deck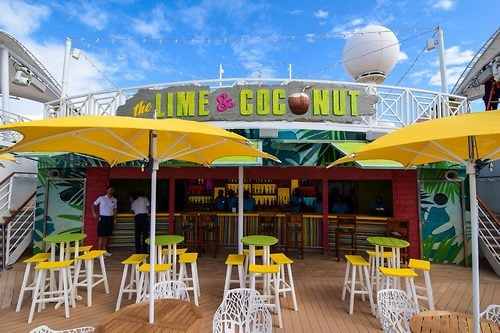 One of the best changes Royal Caribbean made to Navigator of the Seas during her 2019 amplification was the radical transformation of its pool deck, and Oasis of the Seas will receive something similar.
The new Caribbean-style pool deck will feature comfy casitas, daybeds, hammocks and swing seats, new whirlpools on the top deck, and a refreshed Solarium for the adults. I am certain there will be a few water slide rides in my future as well!
What's next
Our Oasis of the Seas cruise begins on Thursday, November 21, and I will be sharing the details on the blog, as well as across my social media channels.  Be sure to follow me on Facebook, YouTube, and Periscope for live updates throughout the day.
I invite you to share in this experience with me, by posting in the comments for any blog post questions and comments you may have.  I try to make these live blogs as interactive as I can, so I want everyone to feel welcome to share their thoughts.
Thanks for reading all of this and welcome aboard our next fun live blog experience!