In:
Our last day on Oasis of the Seas ends on a high note with a visit to Perfect Day at CocoCay.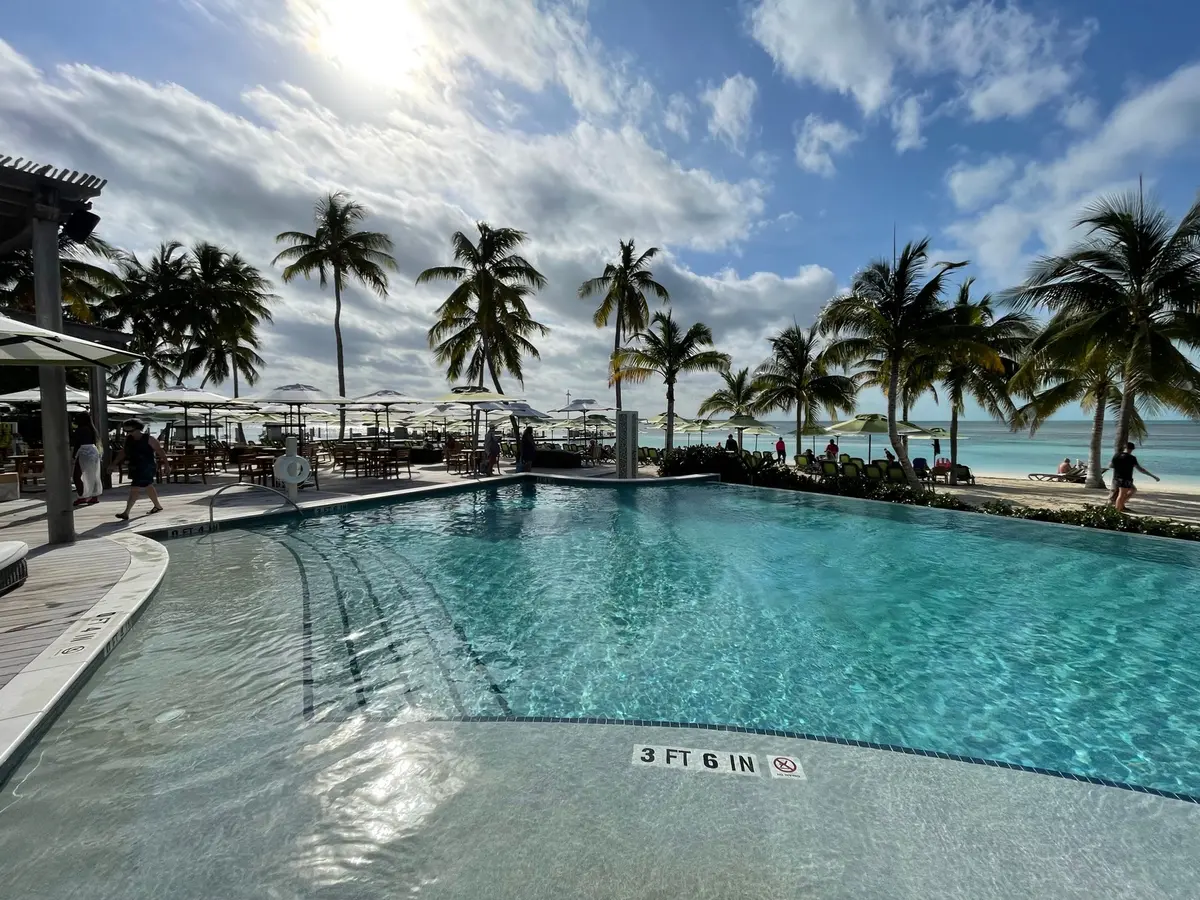 I was ready for some fun on land today, and it turned out to be a very temperate day.  A weak cold front went through the area last night and the result was mild temperatures and low humidity.
We got off the ship at 9am and took the tram to the Coco Beach Club.
I booked a beach cabana at the Coco Beach Club for this visit. While I had stayed in the floating cabanas a few times, I've never done the beach cabanas.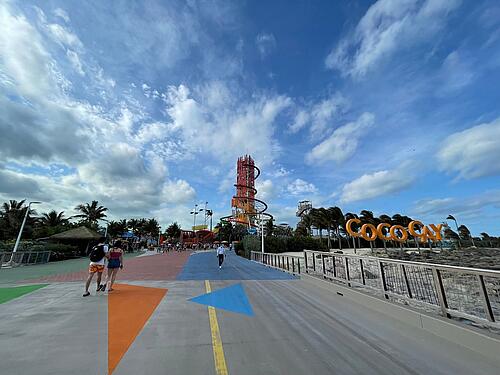 We had cabana 25 for the day, and there was more living space than I was expecting, including a hammock to use.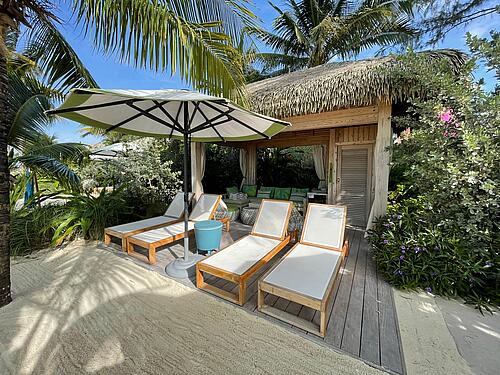 I was concerned about it being too warm in the cabana, but the breeze was perfect.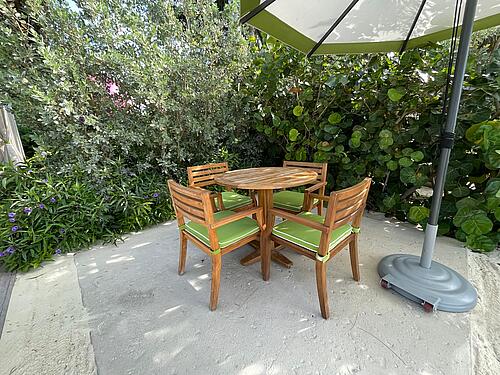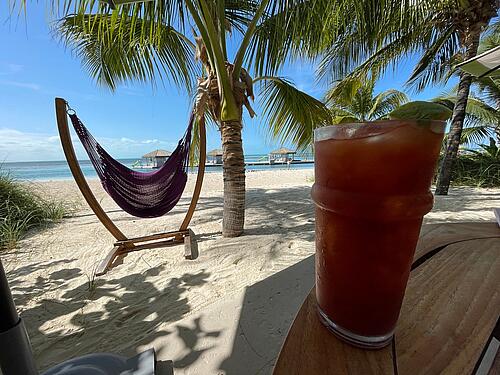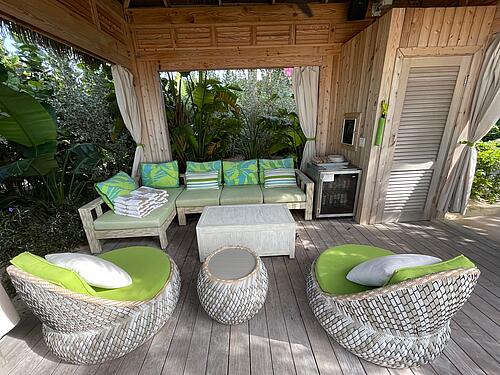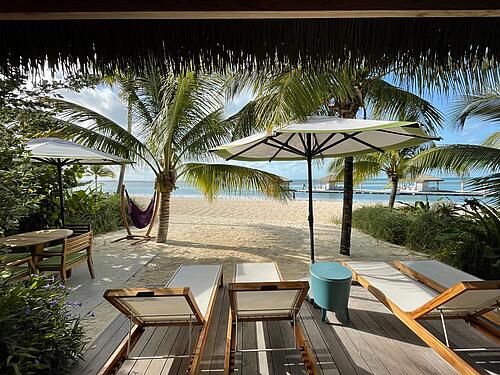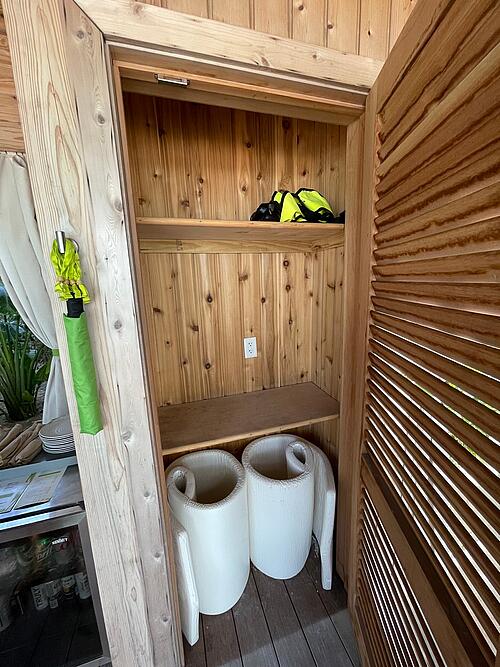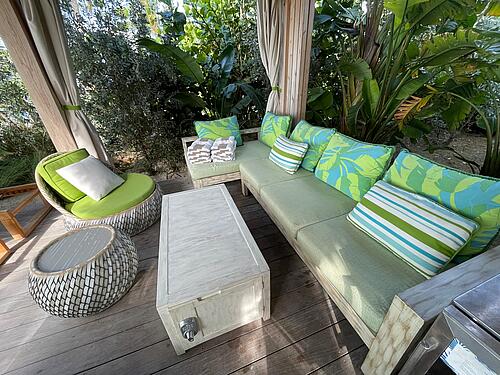 Usually they serve you lunch in the cabana, but because the seagulls that stalk your meal are too annoying for my preference, I opted to dine at the Coco Beach Club restaurant for lunch.
The Mediterranean appetizers are vastly underrated, especially the hummus.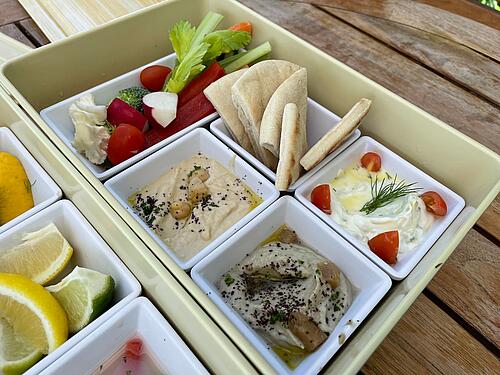 I had the filet mignon because of how good it has been on previous trips, and it was just as good this time around too.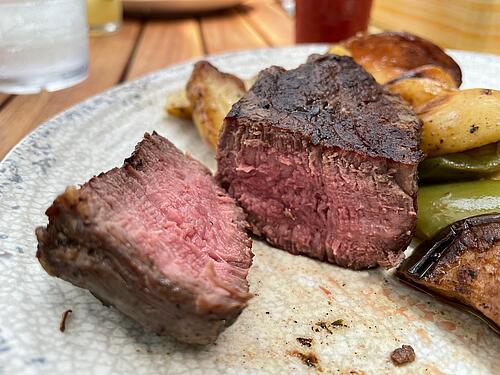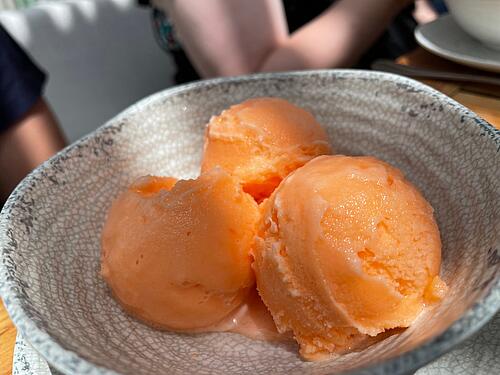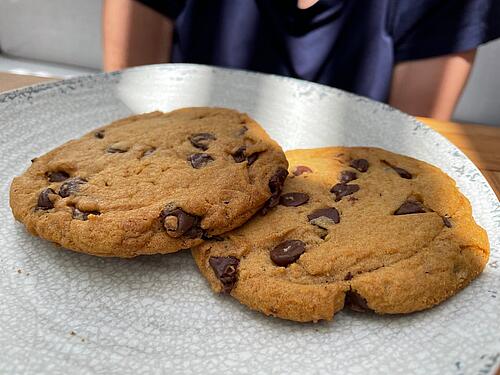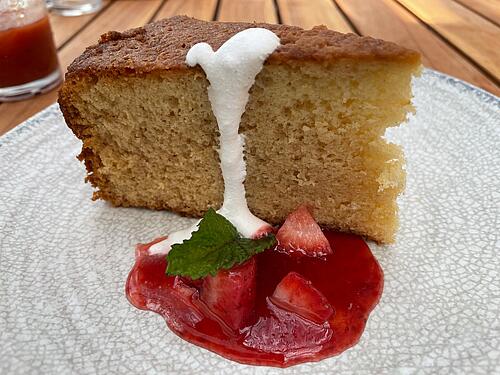 After lunch, I wanted to get in the water so we went to the infinity pool.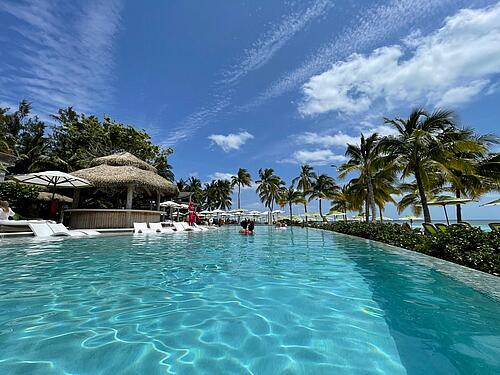 About 3 weeks ago they installed heaters so the infinity pool is now heated to around 82-84 degrees Fahrenheit. Just warm enough to feel refreshing, but not too warm to feel like a bath.
I thought we might spend just a little while in the pool, but ended up spending the rest of the afternoon there because it was so relaxing.
All aboard was 4:30pm and we made it back to the ship at 4pm in order to take full advantage of our time at the beach club.
Back onboard, I showered and changed for dinner.
We had reservations for Giovanni's Table but a full day of CocoCay fun wore us out, so it was a casual meal in the Windjammer for dinner.
After dinner we played a little bit in the casino and then enjoyed jazz music in Jazz on 4.
Overall, it was a nice getaway cruise.  Certainly being at 92% capacity, the ship was not empty. Short cruises always have a different dynamic than longer sailings, but it just felt like the lines were just a bit longer than usual.  Perhaps I'm still adjusting mentally away from limited capacity sailings.
I thought Oasis really holds up well with her amplification, especially seeing Aqua80s again. And based on the guests on the pool deck, I think the pool deck overhaul there really was a hit with passengers.
Thanks for following along on this trip.  We've got two more live blogs coming in April, with other writers sharing experiences on Mariner of the Seas and then back again on Oasis.
My next cruise will be on Serenade of the Seas to Alaska in late May.