In:
Our first port of call brings us to Royal Caribbean's private destination of Labadee.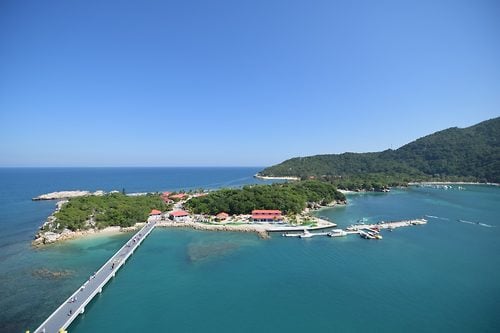 I tried mightily to snag a cabana or bungalow, but all my efforts failed, so we opted to let the kids play at Splashaway Bay on the ship. It felt a bit sacrilegious to stay onboard, so I got off the ship alone and walked around a bit to get some time in Labadee.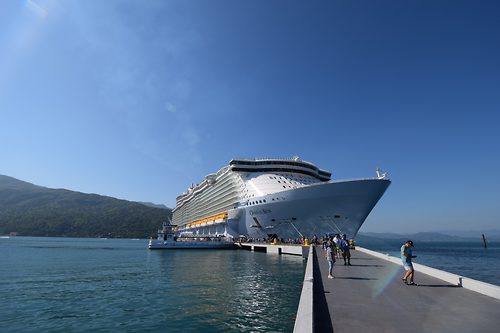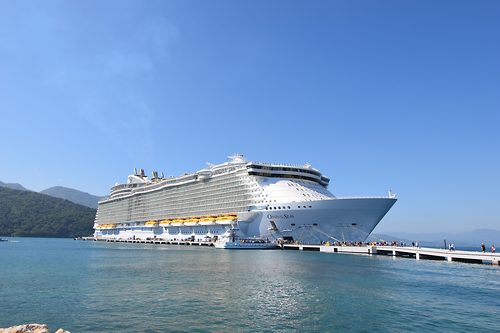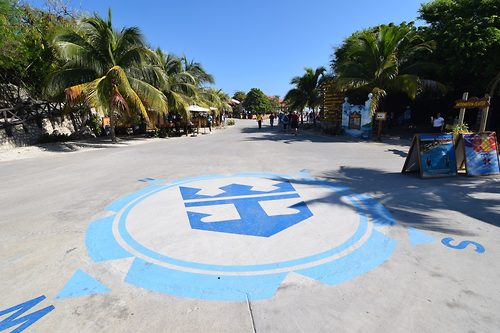 I have always wanted to try the walking trails in Labadee, which offer some nice views of the area around.  Basically, when you get off the pier, there are a few walking trails to your left, and it provides some nice views around Labadee.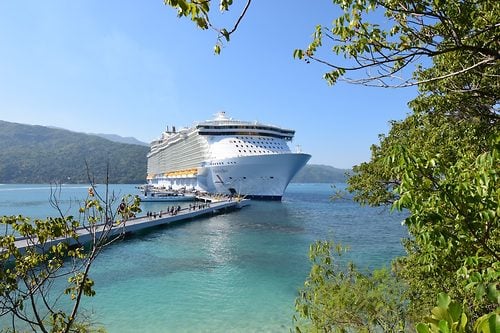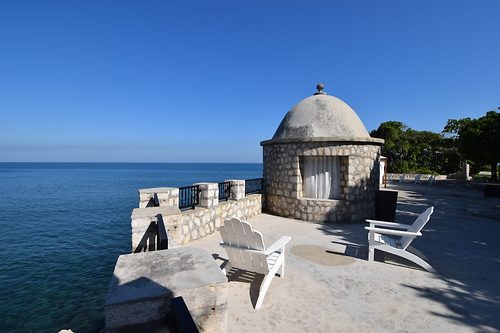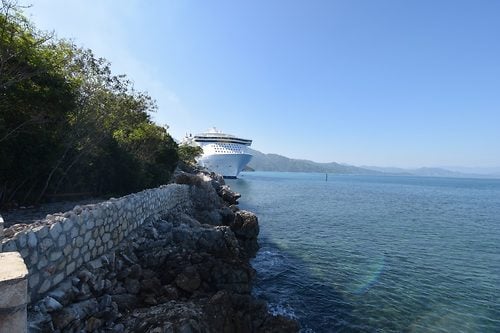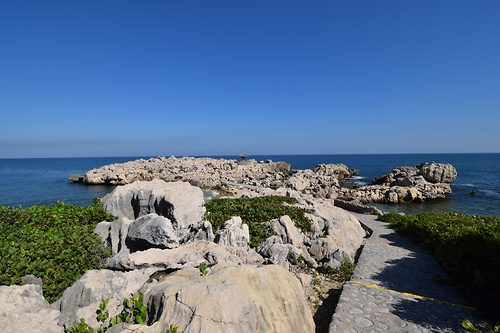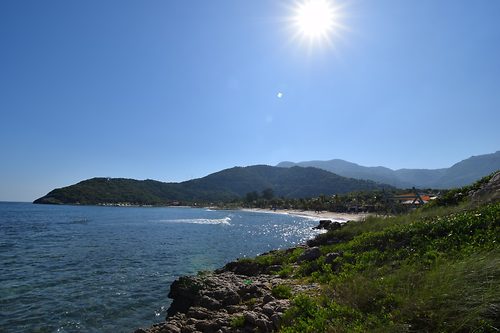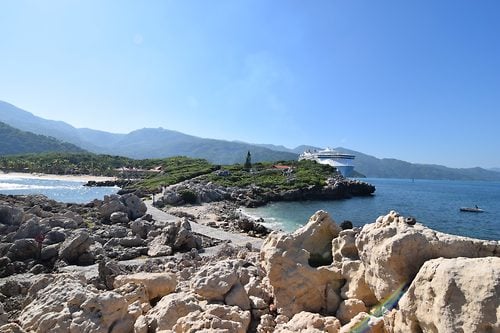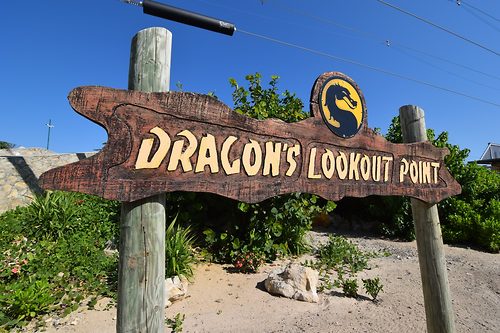 I explored the trails, and then walked up Adrenaline Beach to see what was going on. It was quite warm today, with a high in the mid to upper 80's, so I sought refuge at one of the bars.  When the breeze went by, it felt glorious.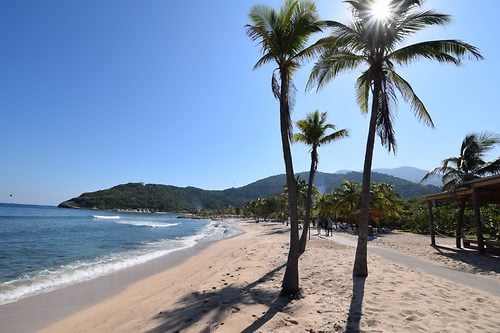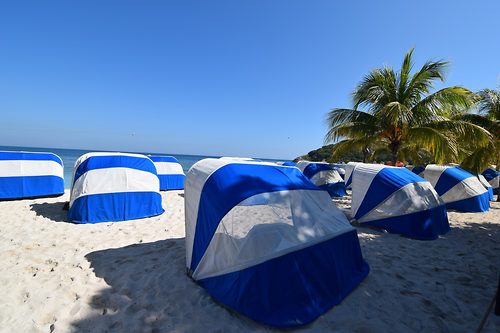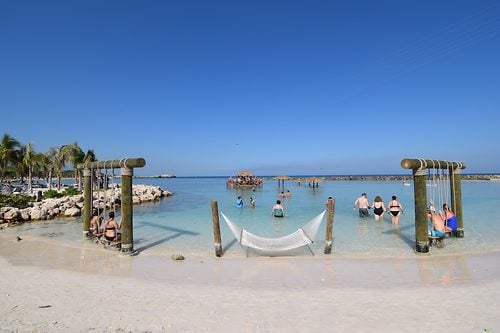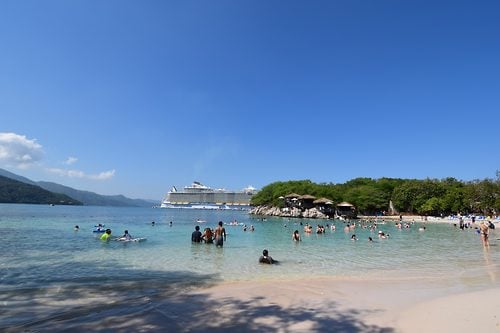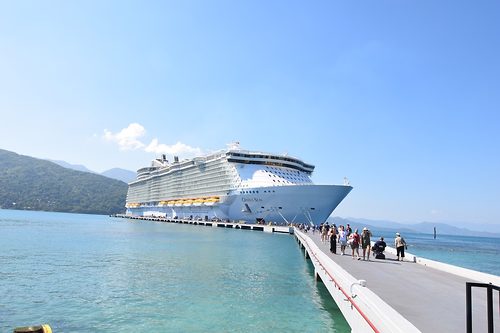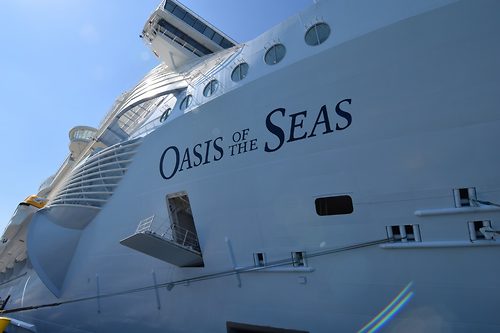 I got back on the ship a smidge before lunch, and took my oldest daughter on the Perfect Storm water slides.  I did the racer slides and the champagne bowl slide.  The champagne bowl slide was quite fast, and I really liked that one.
For lunch, we headed to the Windjammer for a wide array of options.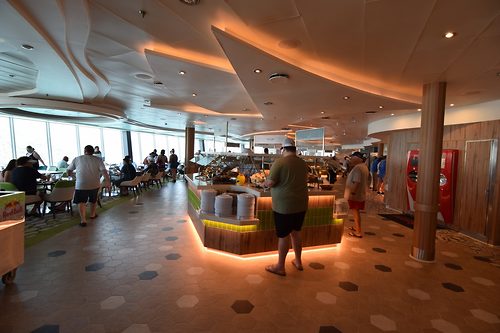 After lunch, it was time for my favorite activity of this cruise: taking a nap!
Oasis left Labadee right at 3:30pm to head to our next port of call.
Dinner this evening took us back to the main dining room, and then it was back to the Globe & Atlas pub for some evening drinks with friends.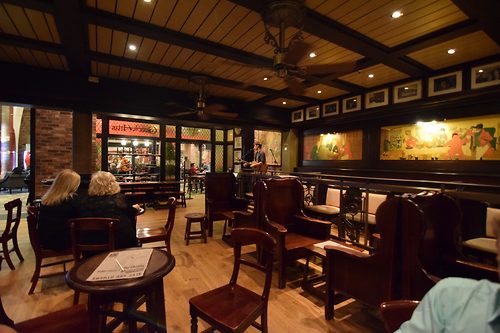 We spent a little bit of time in the casino, where my wife won a fair amount of money that was equally offset by everything I lost.
Tomorrow, we will be in San Juan, Puerto Rico.
Stray Observations
I noticed these speakers on the pier at Labadee playing music. I cannot recall seeing these before.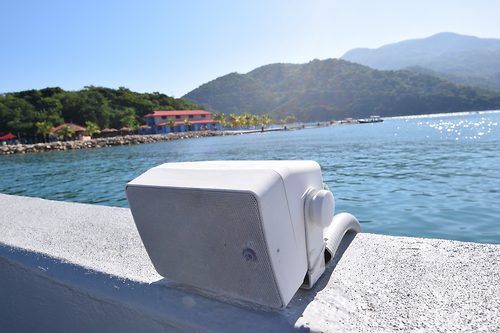 These beach beds are complimentary, and there are about four of them. If you get one early enough, you can get a pretty nice spot for the day.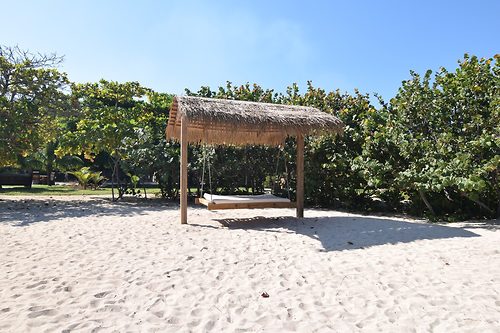 The workshop in Adventure Ocean offers families on-demand arts and crafts to enjoy.