In:
We are finally on Oasis of the Seas today! The first of many days onboard begins, and today we are boarding Oasis of the Seas as part of a employee shakedown cruise.  This is a sailing in which everyone onboard is a Royal Caribbean employee, and I was lucky enough to be invited by the cruise line to be a part of the fun.
I drove down the night before and stayed with a friend in the area, and then drove to Port Everglades bright and early this morning.
I arrived to Terminal 18 at Port Everglades at 10am and to my amazement, was allowed to board immediately.
My goal for today was to see everything new and different onboard. My hope is to take advantage of this two-night sailing and get a lot of the footwork in now, so that I can take it back a notch when my family joins me on Sunday for our 7-night sailing.
Walking onto the ship, I immediately noticed Spotlight Karaoke venue.  Looks beautiful, and it even has private karaoke rooms you can rent in the back ($20 per person).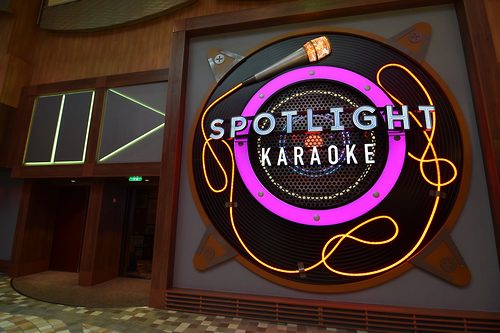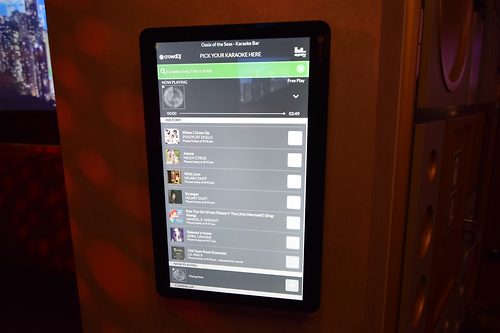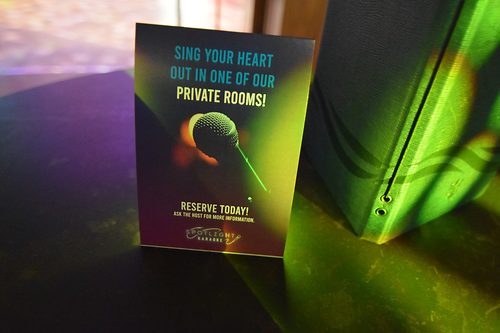 I should note that I compiled a look at all the changes I have noticed in one blog post, so if you are looking for an absurd amount of photos that show off the changes, be sure to read that post.  
It made sense to start things off on the pool deck, as there are quite a few changes there. New water slides, Lime and Coconut area and a giant Splashaway Bay.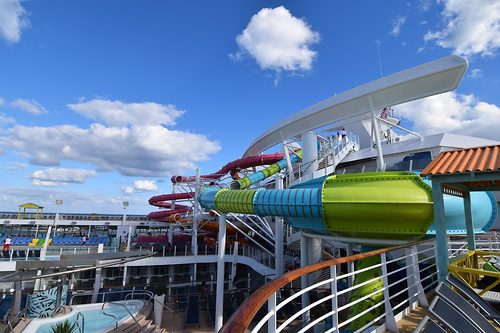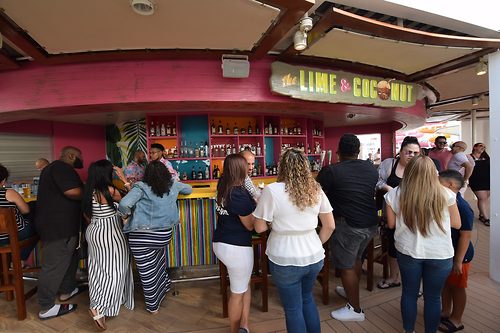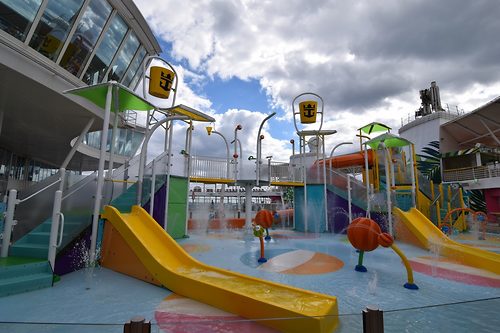 I was pleasantly surprised by how large Splashaway Bay is on Oasis. Compared to other Splashaway Bays, this is significantly larger and the water slides longer and taller. I know my kids will love it.
Another surprise was the addition of a rather large sun deck at the Solarium. With the addition of new rooms a deck below, there was a lot of concern the observation deck would be removed, but it is there, along with a ton of space.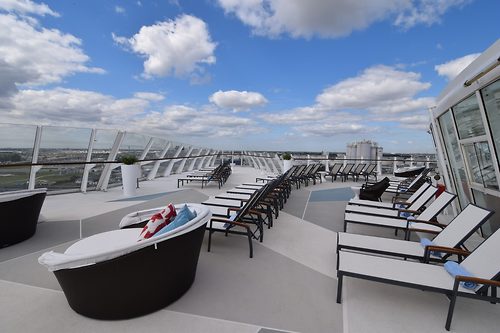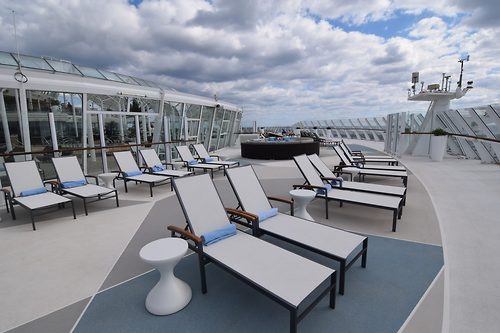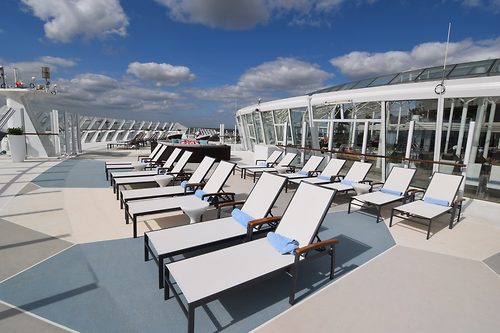 For lunch, I just had to sample the new Portside BBQ restaurant.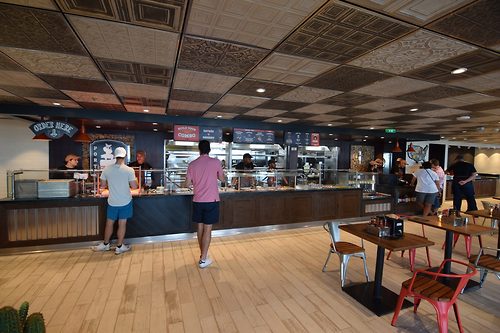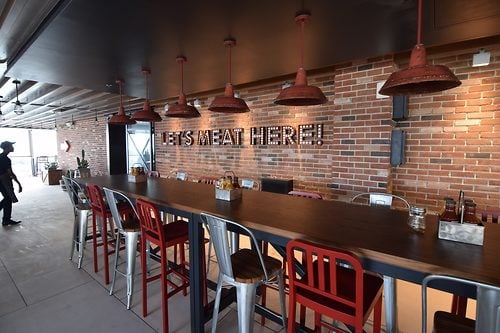 I have to admit, I am not a barbecue connoisseur and I am not from a southern state that prides itself on barbecue.  So I was not sure what to expect exactly.
Lunch is served with a smaller menu, where you select one meat and a couple sides.  At dinner, the menu greatly expands.
I opted for the beef brisket sandwich, along with mac & cheese, beans, cornbread and a brownie/cookie combo.
The brisket was very, very tender and I really liked the brioche bun and coleslaw it was served on. 
The mac and cheese was the perfect type of comfort food, and cornbread is such a guilty pleasure. Very moist.
By far my favorite thing was that "brookie".  It was so soft and moist!
I will have to try them for dinner, but I really like the venue and what they have done with the seating.  Prices are quite reasonable, and there is indoor and outdoor seating. There is even space for a live singer!
For those wondering, the meat is cooked every day with an electric smoker. They have special wood chips that they use in a specialized smoker to cooker that fills the entire restaurant with absolutely amazing smells. A return visit for me is in the works.
After lunch, I spent a great deal of time exploring the ship.  Again, please check out my ridiculously long photo update post for plenty of photos.
My stateroom for this sailing is a Central Park balcony room.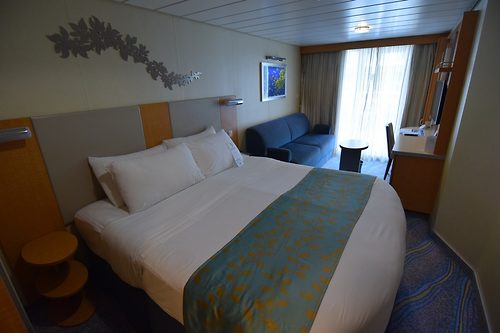 All the stateroom doors have been updated to RFID readers, so you can use your SeaPass card, WOWband or even Royal Caribbean app.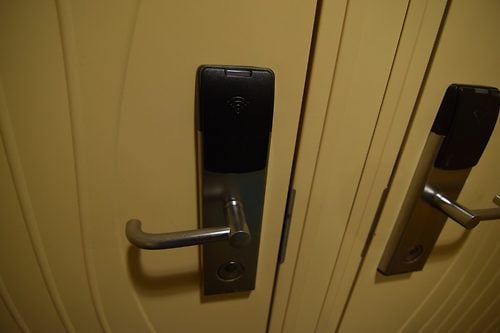 The room itself does not appear to be updated.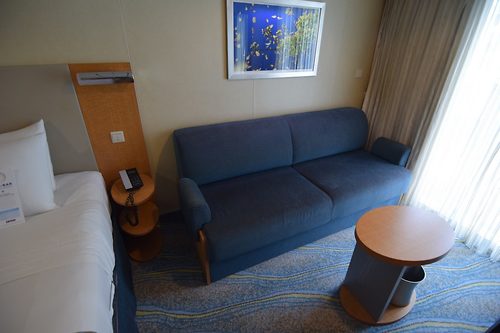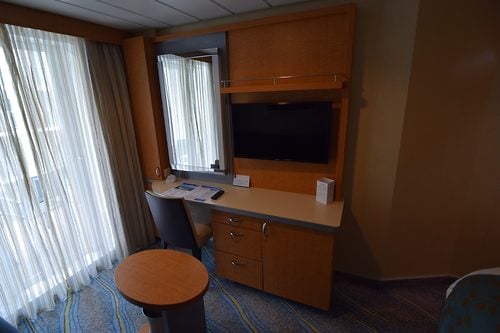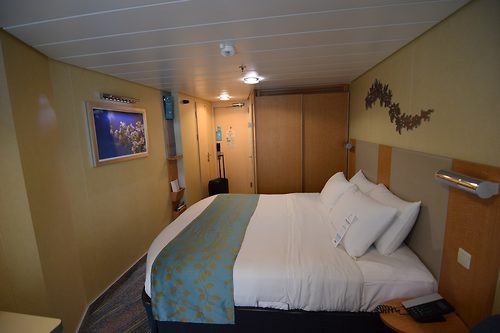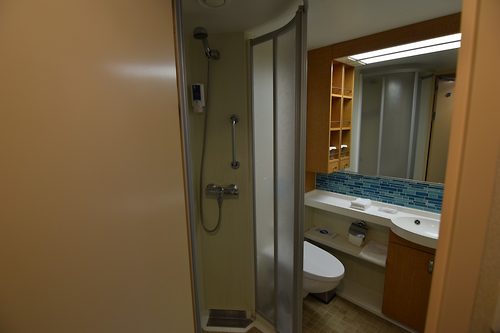 ​​​​​​​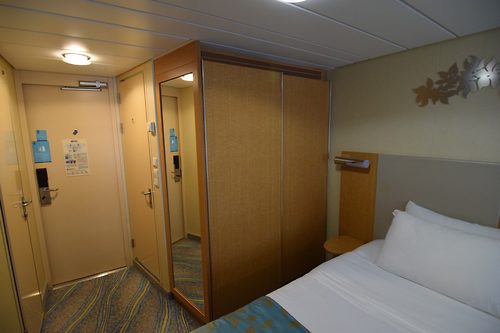 ​​​​​​​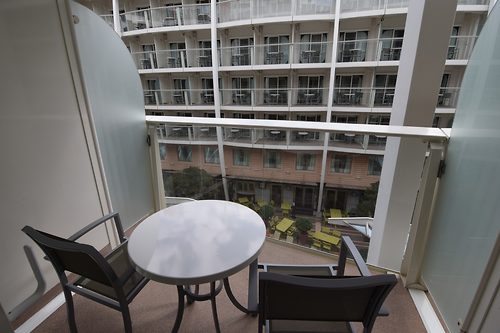 ​​​​​​​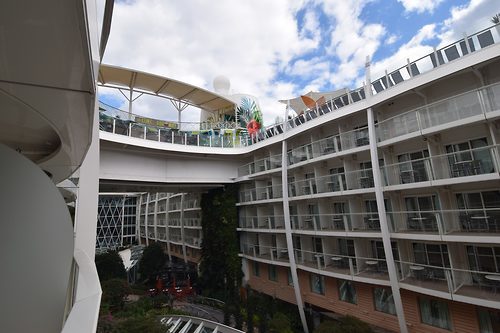 ​​​​​​​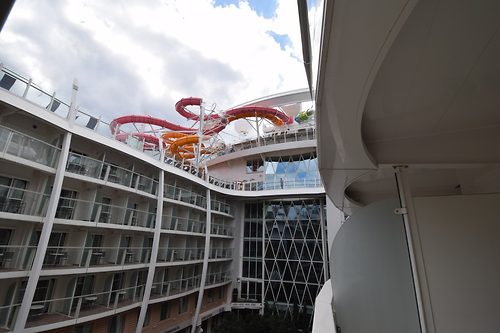 Muster drill was quite late (5:30), but after that I got ready for dinner.  I figured I had to visit one of my absolutely favorite spots on any Royal Caribbean ship: Izumi!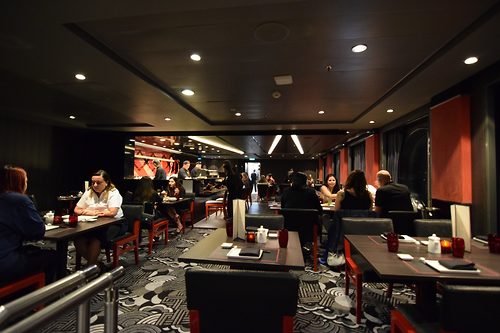 I absolutely love sushi, and was enjoyed quite an array of sushi. The albacore was especially good this evening.
I decided to leave the shows for when my wife arrives, so that we can see the shows together. Instead, I opted for evening entertainment in the pub and with the comedian.
Tomorrow we will be in Nassau, and should be another full day of exploring!