In:
Today's plans did not go at all as I planned. More on that later.
Today's port of call is our last, and it brings us to St. Thomas. Our morning began regular enough, with us getting ready and heading to Solarium Bistro for breakfast.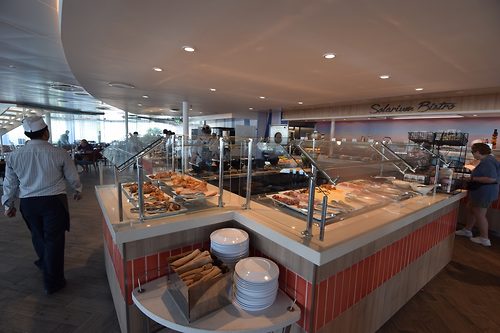 Our plan was to go take the ferry to nearby St. John and enjoy a day at one of the most beautiful beaches I have ever visited. In order to visit St. John, you have to take the ferry from an area of St. Thomas known as Red Hook. Red Hook is not really near any popular beaches, so it is not exactly the most popular destinations out there.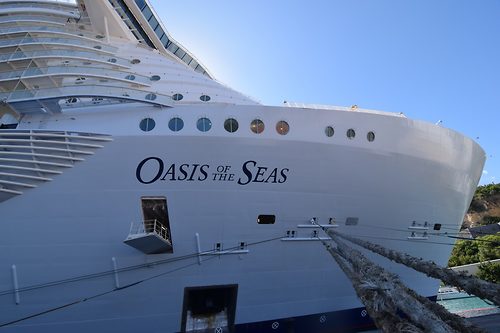 We went to the taxi stand and asked to go to Red Hook.  In St. Thomas, taxis in the form of a sedan are nearly nonexistent.  Or at least, not in the port area at Crown Bay. Each taxi driver passed us on to someone else, as they were unwilling to drive us there.  For some strange reason, the taxis in St. Thomas are primarily these converted pickup truck buses, and the taxi operators all want to maximize every seat in the vehicle.
So after 30-40 minutes of literally standing around to go, we were told to board one of these buses to go to Red Hook.  Except the bus was not going to Red Hook. We asked the people onboard where they were headed, and were told some other beach on the island.  So clearly the plan was to take these folks somewhere, and drop us off later.  Then we sat on the bus without moving for a solid 10 minutes because the driver waited to fill up an extra couple seats.  At that point, I had enough and got off the bus.  I was so irritated at the situation, that I decided I would rather spend my day back on the ship than deal with the taxi consortium.
Before heading back to the ship, I grabbed a few drinks at a nearby bar in the port area to help decompress a bit.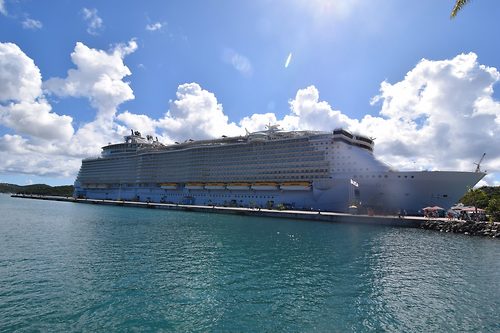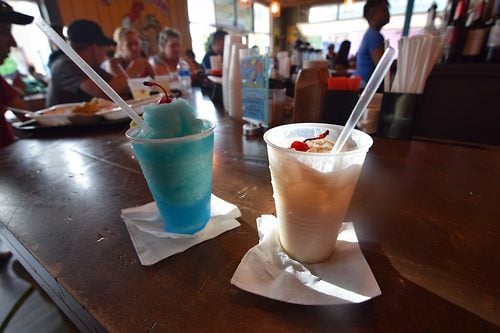 Back onboard the ship, we had a nice lunch in the Windjammer and then I enjoyed a fantastic afternoon nap.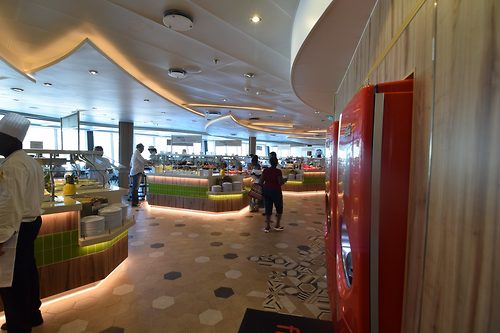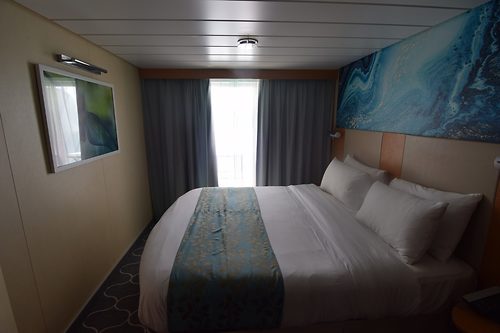 After waking up, I grabbed coffee...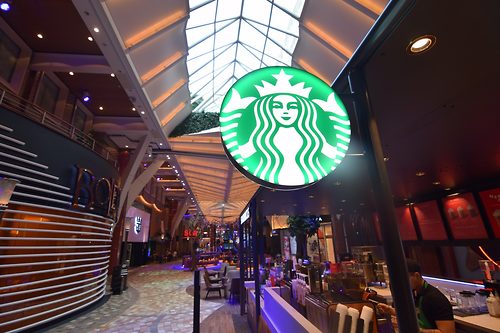 ...and then headed up to the pool deck for a beautiful day.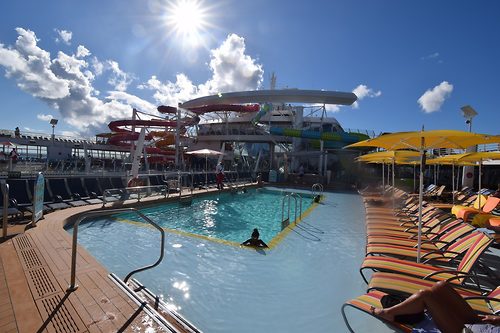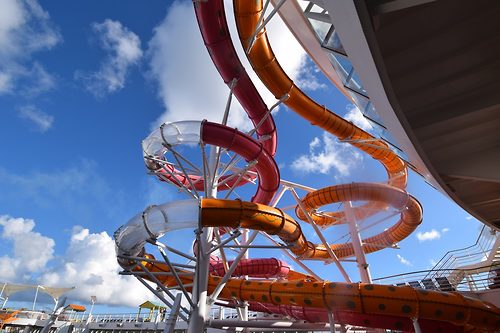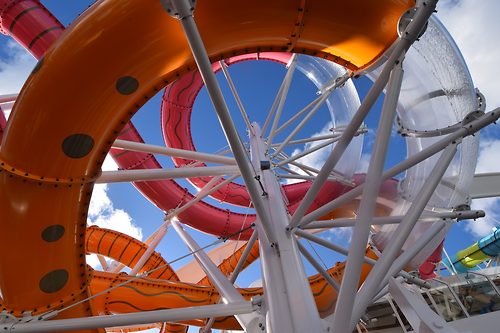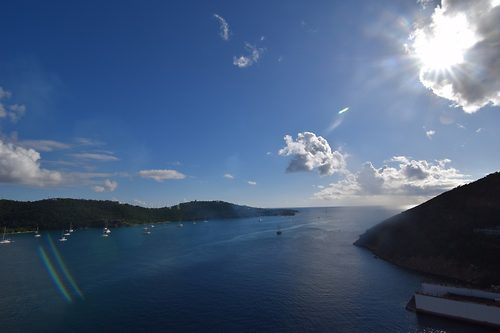 I also took this extra time onboard as an opportunity to record a new podcast episode, so feel free to check it out too!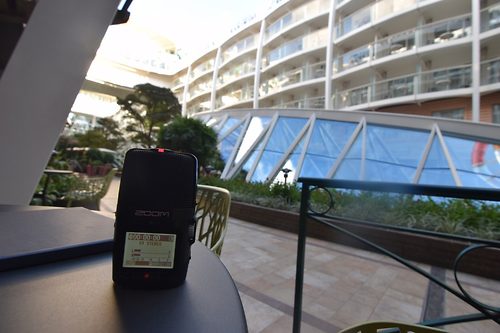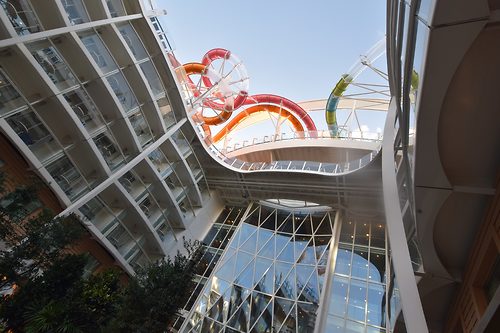 Of course, today is Thanksgiving and we headed back to the room to get ready for dinner.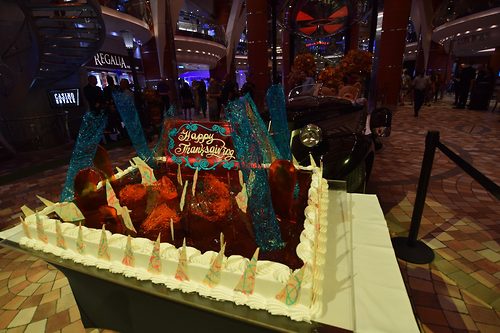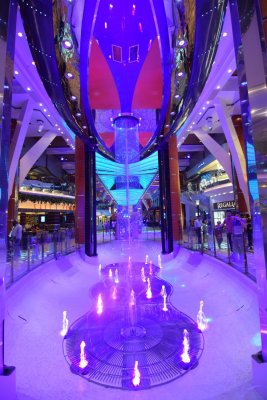 Prior to dinner, we enjoyed drinks in the Diamond Lounge area.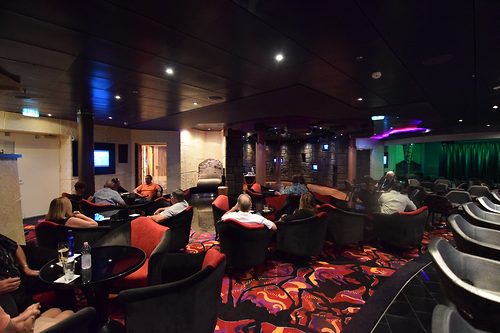 For dinner, we headed to the main dining room to enjoy a special Thanksgiving menu. Turkey, ham, stuffing and even pumpkin pie were on the menu tonight.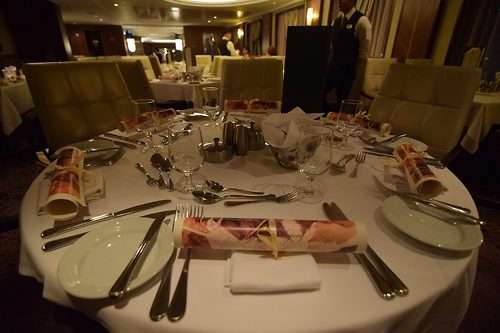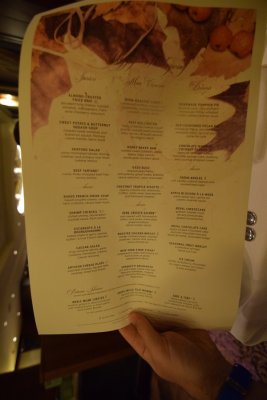 To help walk off the enormous Thanksgiving feast, we enjoyed some time up on the pool deck.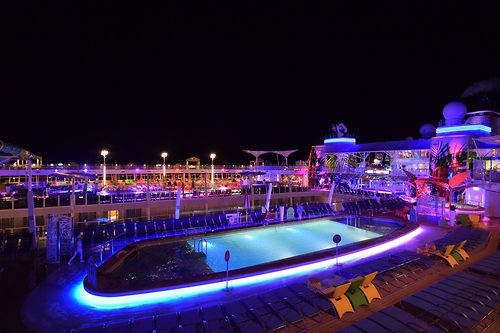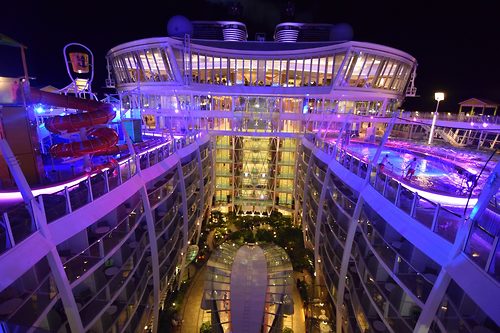 Our evening entertainment brought us to the AquaTheater for a brand new show on Oasis of the Seas, Aqua 80s.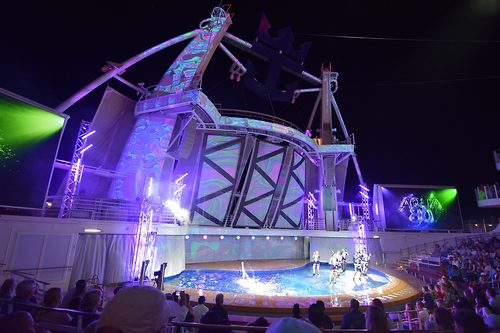 The show is a tribute to the music of the 1980s, and it is a trip through over 100 sampled 80s tunes.  Anyone who loves 80s music will absolutely love this show. Music aside, the performances, from diving to dancing, it is another compelling creation by Royal Caribbean's entertainment team.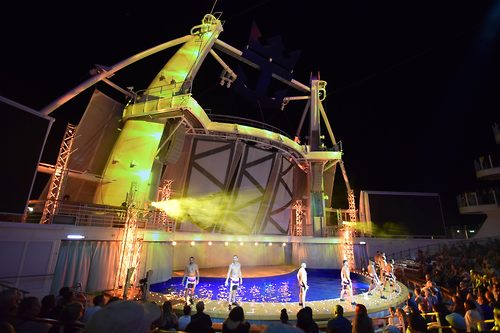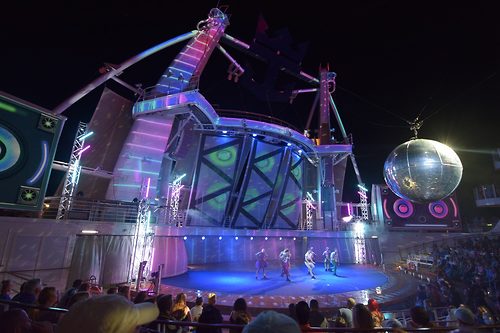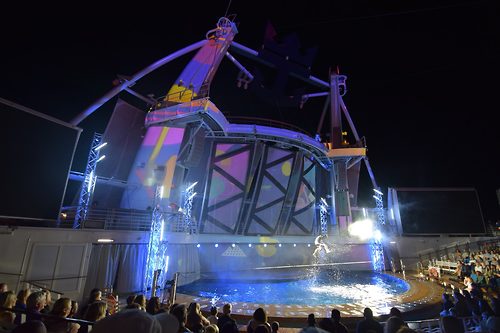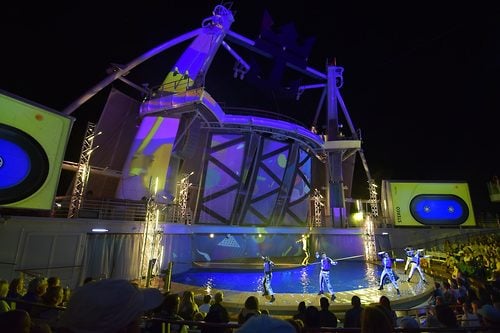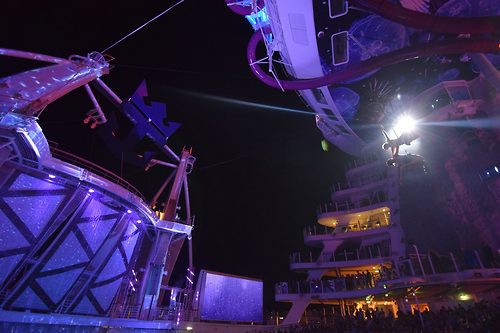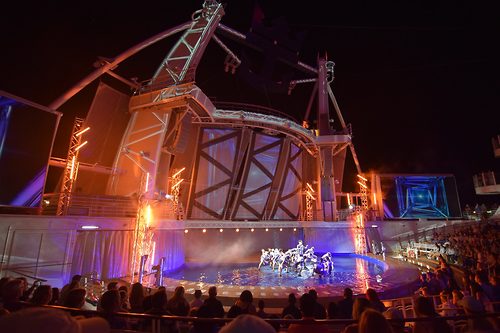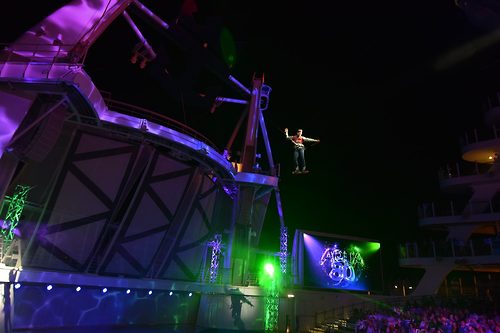 I think I have a new favorite AquaTheater show.
Tomorrow, we get to enjoy a sea day on Oasis.
Stray Observations
A reader asked for photos of Vintages, so here you go!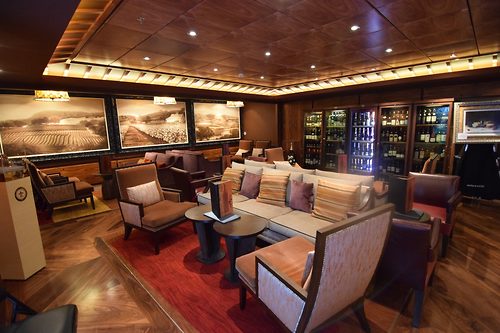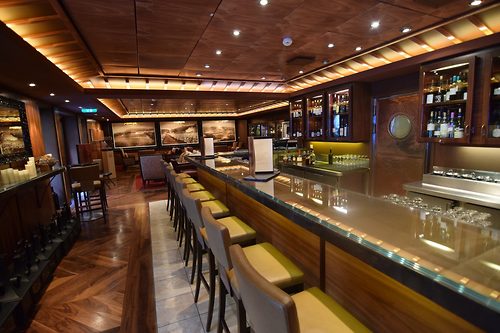 Laser tag was offered in Studio B. Wish I had a pair of closed toe shoes on at the time!