In:
My second day on Oasis of the Seas was filled with plenty going on, and as you might imagine, the excitement of being onboard had me up early.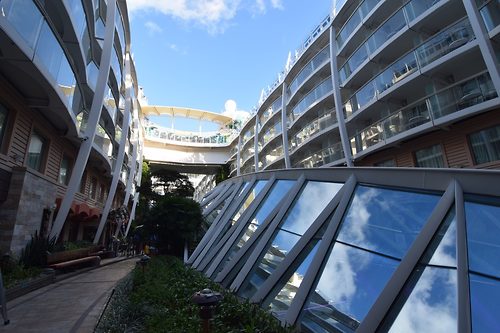 I took a walk around the pool deck on a beautiful sunny day.  The ship was not quite yet at Nassau, so we were moving at a slow speed on arrival into Nassau.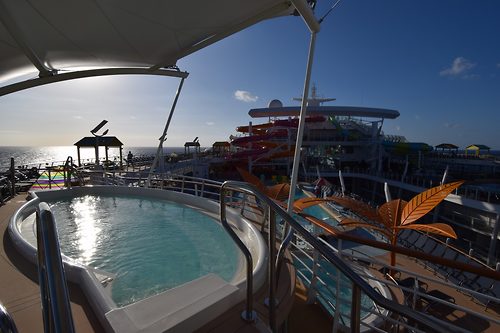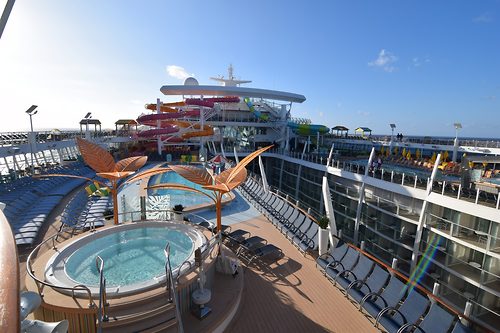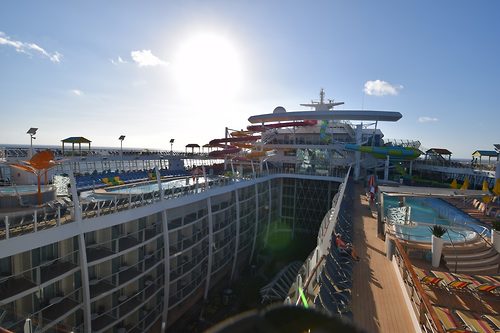 I headed to Solarium Bistro to have breakfast.  It is a fabulous alternative to the Windjammer for breakfast, and they offer a traditional American breakfast, along with an omelette station.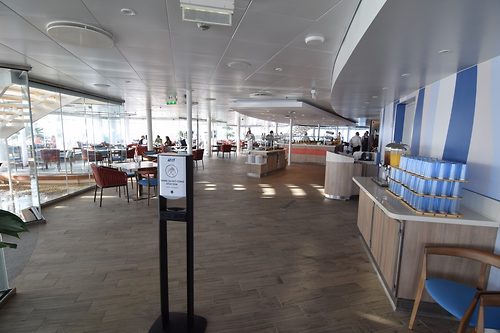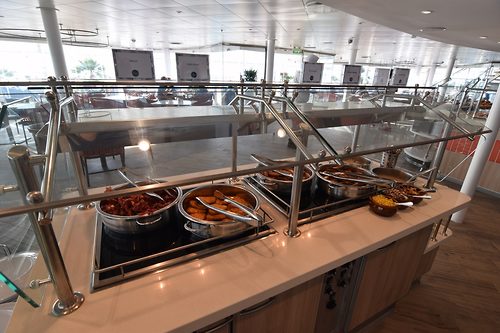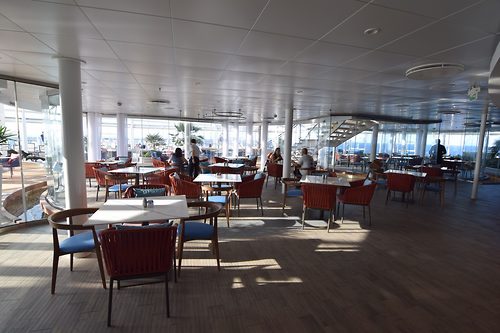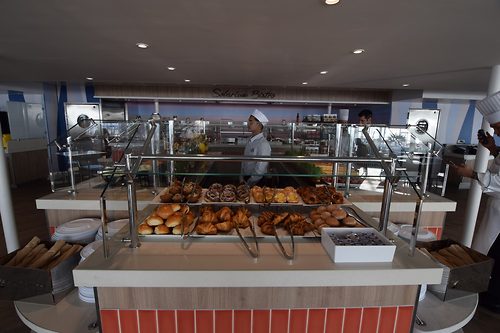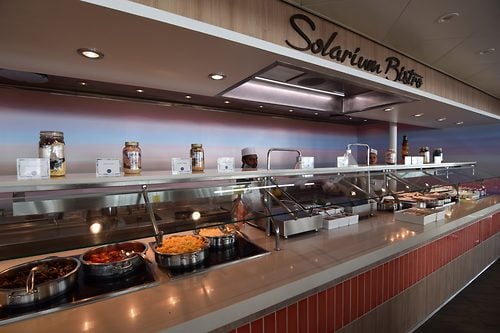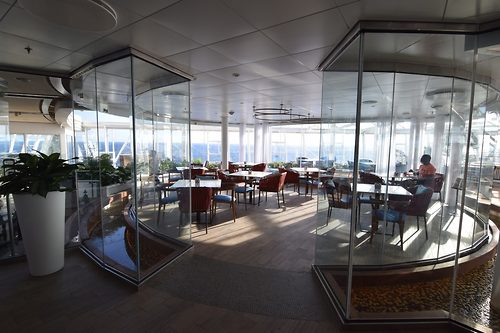 After finishing breakfast, the ship began its docking procedure in Nassau.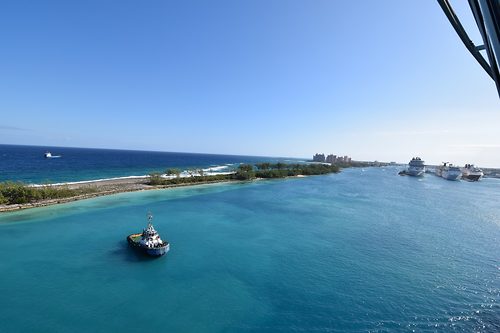 I did not have any plans on shore, but I did take a few minutes to walk off the ship to take a few photos of the ship while docked.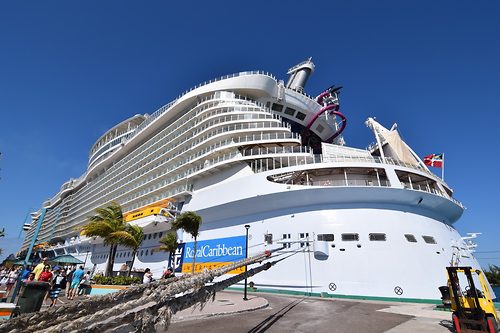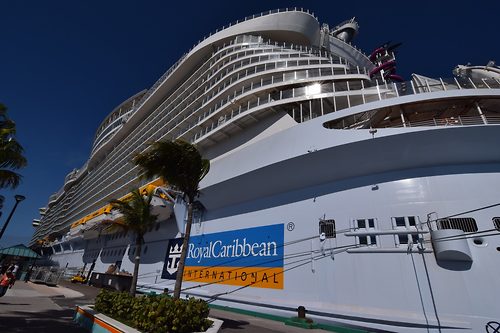 Back onboard, one of the areas that has also changed on Oasis of the Seas is the Main Dining Room. The decor has reverted back to a "traditional" look, after being converted to separate motifs for each deck.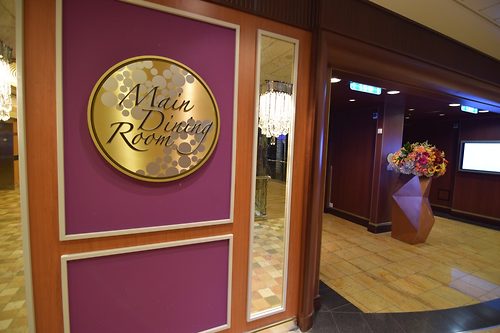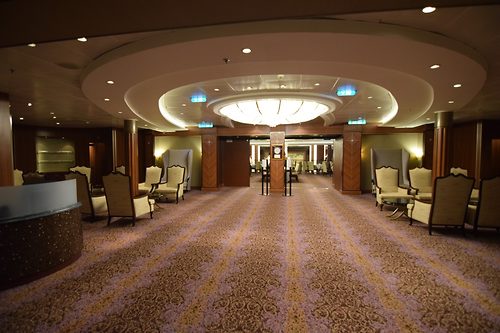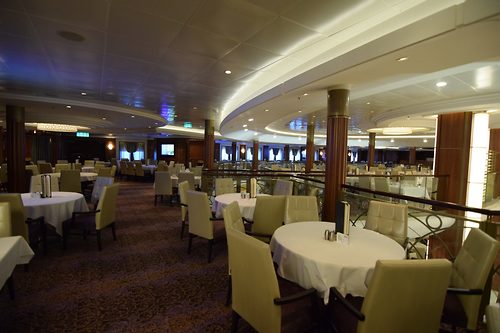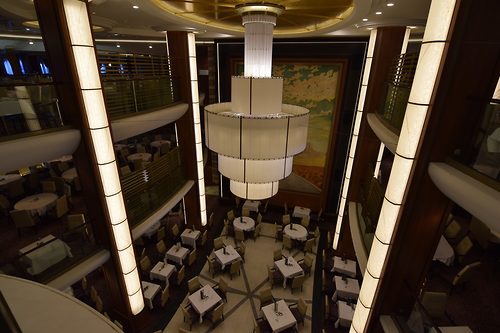 Another change on Oasis is the Central Park Library, located near Park Cafe.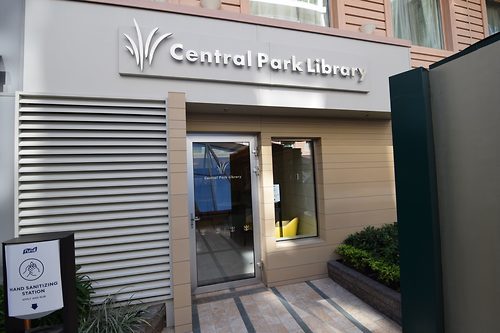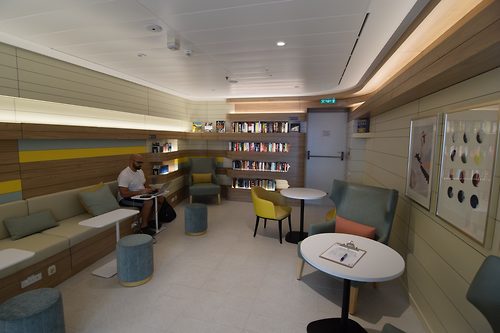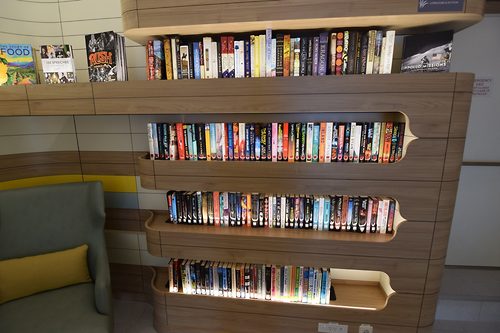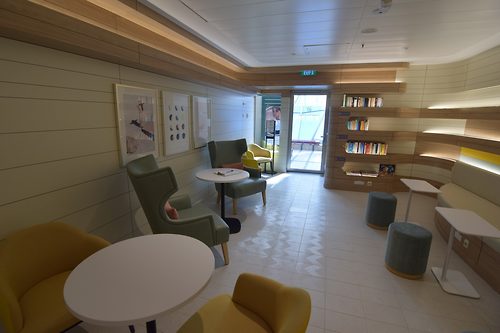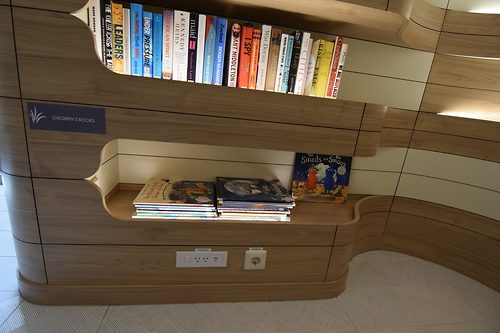 By mid afternoon, I was starting to fade, so I decided to take a short nap.  
Another new space on Oasis of the Seas is Sugar Beach, which is the candy and ice cream shop.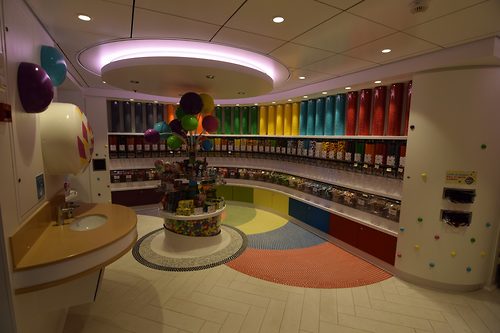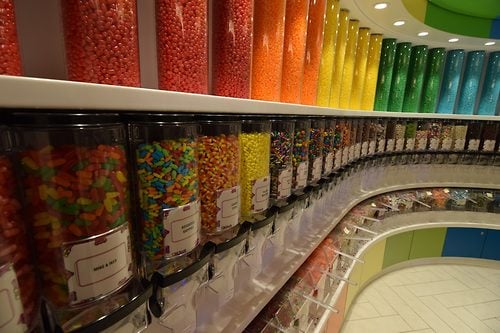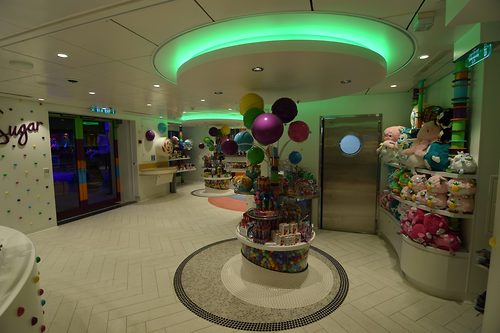 Dinner this evening took us to Giovanni's Table.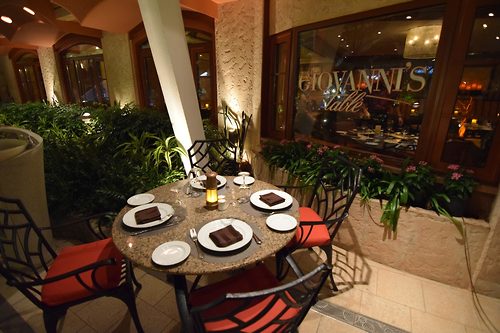 I ordered my go-to Italian entree, eggplant parmigiana, and was not disappointed.
After dinner, I took in a set at the Pub.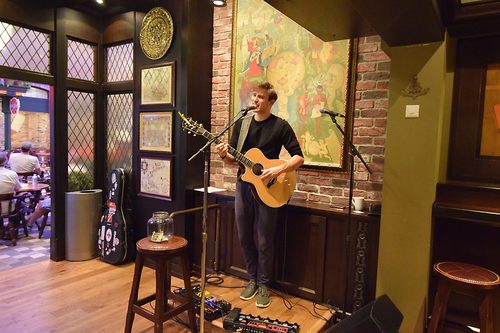 I wandered around the ship for a bit to see the night life around the ship. Sometimes it is nice to meander and see what is happening.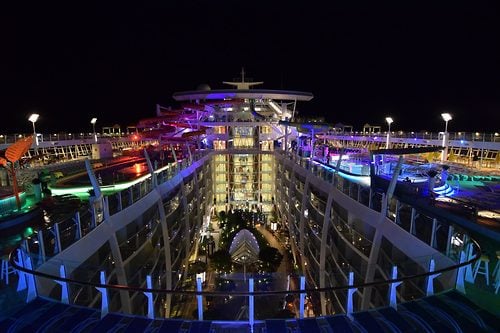 I wrapped up my evening with the midnight balloon drop on the Royal Promenade.
That wraps up my two-night shakedown cruise.  Fear not, this live blog will continue in about 24 hours when we get back onboard Oasis of the Seas for a 7-night eastern cruise!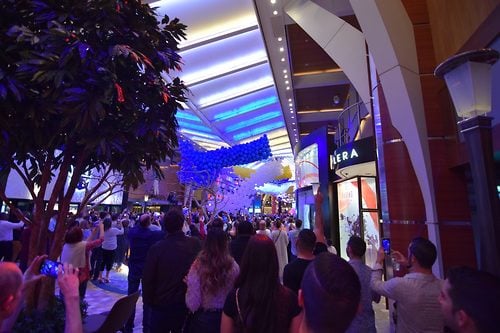 Stray Observations
I spotted the new Coca-Cola flavor available in the Coca-Cola Freestyle machines.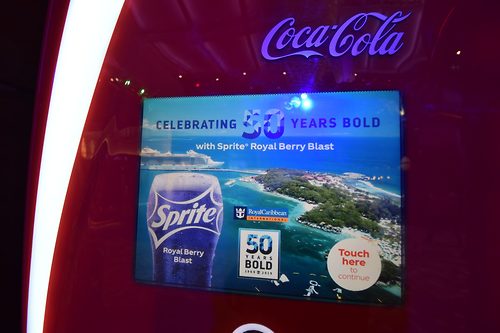 The internet speeds on Oasis was quite spotty.  Sometimes it would work very well, and other times it was quite slow.  On this sailing, they gave everyone complimentary internet access so perhaps that is part of the issue. I will be interested to see how it performs when we get back on this weekend.