In:
Today was our first sea day on board Oasis of the Seas.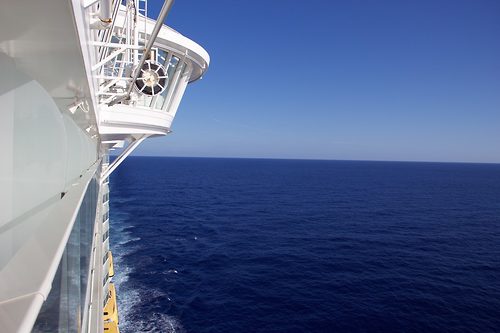 I had planned to sleep in, but it is a cruise vacation there is no time for sleeping! I woke up at 6:30am and headed down to the coffee shop for my morning blogging.
Last night we had placed the room service card outside our door for an 8am delivery. Room service called our room at 7:45am to confirm our order and it arrived shortly after. We only decided to order the free options that include: coffee, tea, juice, fruit, yogurt, and cereal. I knew we were going to have a big lunch, so I was preparing myself.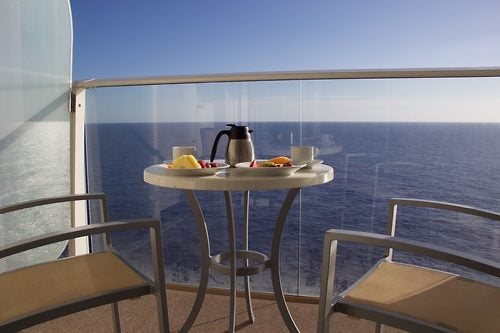 After breakfast we went to relax in the Solarium for a few hours. I was actually surprised at 10am there were large amount of chairs left.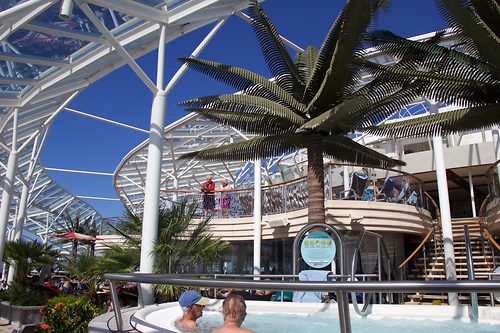 In the past, I've rushed my mornings to the pool deck to get the prime seat, but not so much anymore. At 10:30am it started raining and we decided to head inside, I swear every time I cruise it rains.
Lunch
Today we decided to use our ultimate dining package lunch at Sabor.
With our dining package, it covers lunches on sea days and any cover charge restaurant. Sabor has recently changed to a cover charge restaurant for $19 per person. I asked the headed waiter who seated us, if this has caused any slower days and he said no. With the cover charge you can order anything on the menu, YOLO try it all!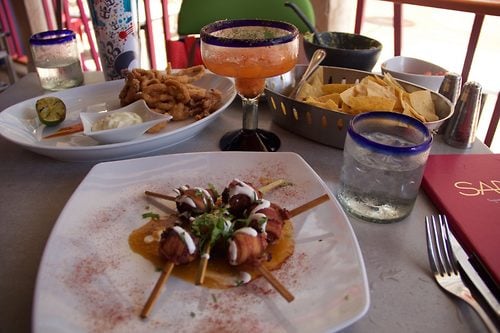 It was a little less exciting receiving our guacamole, since they no longer make it tableside. However, the taste is the same and I think it actually helps speed up the service.
I ordered a spicy margarita that's included in the deluxe drink package, it was okay but I think I like the perfect margarita the best, it's a classic but perfect.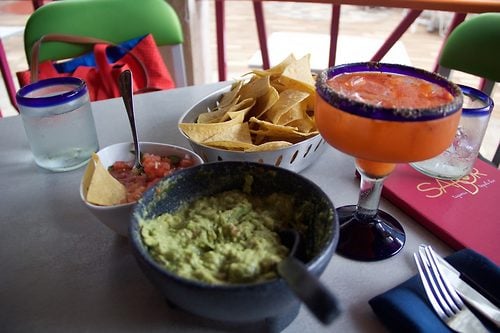 After lunch, we relaxed poolside at the beach pool. Once again, we were able to find seat in the prime area.
Formal Night
Tonight is formal night on board and this is always one of my favorite evenings on board the cruise. You are finally relaxed and had a full day on board; well maybe it's the free champagne I love so much… From 7:45pm to 8:15 they hand out champagne in the Royal Promenade.
With our dining package we made reservations at 150 Central Park for 6:30pm. This was a first for me, when we arrived they said there were full with no tables left and we could sit outside until one became open. Okay, no problem, so we sat outside waiting for our table, but it did take a half hour.
At 7:00pm we sat down for dinner, they were so busy. The staff was doing everything they could but they couldn't seem to keep up with the tables. Our meal lasted until 9:30pm so we missed the captain's reception. Now to the good stuff, their cucumber martini is the best cocktail I've ever drank. This drink is $15, ($2 with drink package) and worth every penny.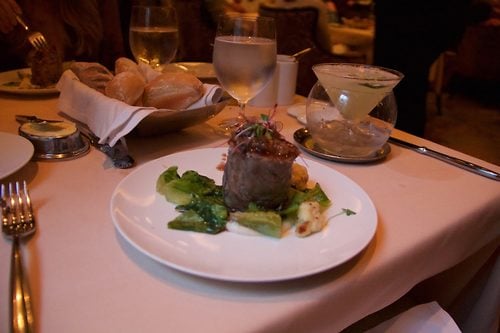 Also the tableside beef tenderloin was absolutely outstanding. They bring a cart to the table and cut the meat right in front of you.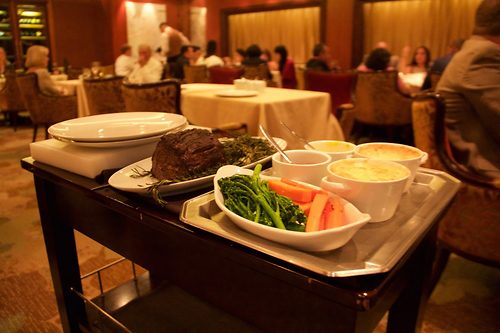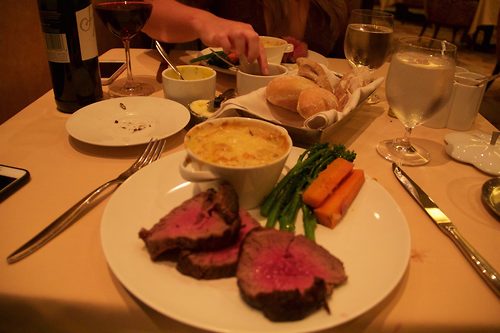 Overall not the best dining experience, but the quality of their food and drinks is really great here. I would recommend dining here later in the week when it's not formal night.
Evening on board
After dinner, I was really in the mood to listen to some live music, so off to Jazz on 4 we went.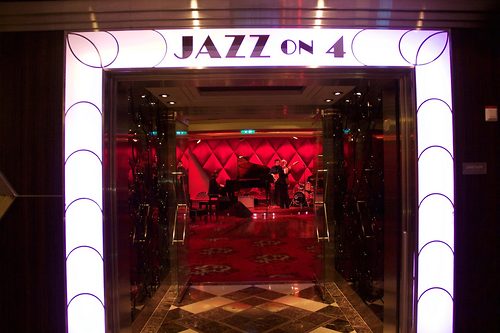 This music hall often goes unnoticed since it's tucked down on the 4th floor. But it's a really small place and makes the music that much more enjoyable. They had different jazz music every hour in the evening, so take a look at the cruise compass.
My group went to bed at 10pm, so off to the pub I went. I couldn't believe how pack it was. They also have live music and everyone was just having the best time in there. For you IPA beer lovers you will be happy to hear they have two great new beers now. You will find one of the first IPA's made, Stone IPA and Dog Fish Head that are very hoppy.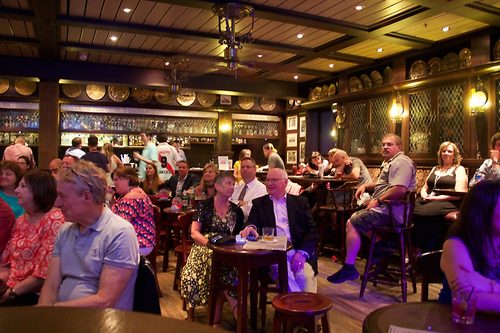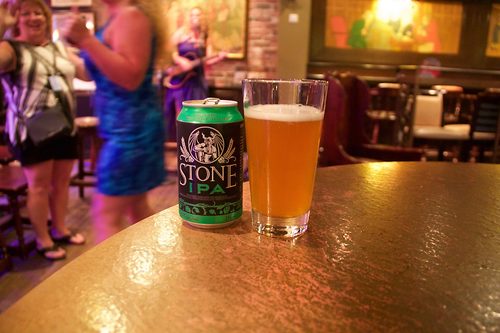 Must plug in my late night pizza before bed. Of course I thought it was great, but for some reason that pizza just taste great around midnight.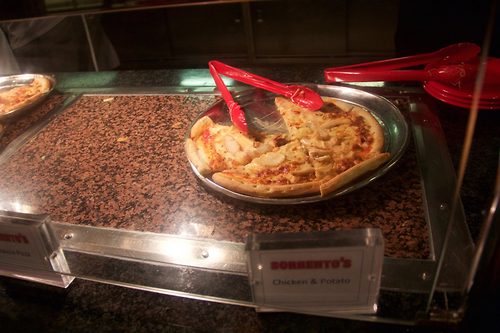 Stray observations