In:
Having our last sea day not be the last day of the cruise as well is kind of odd, but on this sailing we have that scenario.
After three port days in a row, this day started off with sleep. Lots of sleep. The kids and me and my wife slept in quite a bit, but it felt like a much needed re-charge event.  On the one hand, I think we all needed a few extra hours of sleep to get our energy levels back up.  On the other hand, sleeping in makes it feel like the day is much shorter, and when it is your second-to-last day of the cruise, every hour seems extra precious.
Of course, today is Thanksgiving and this is the third time I have celebrated this holiday on a Royal Caribbean cruise.  As the day progresses, it feels more and more like Thanksgiving.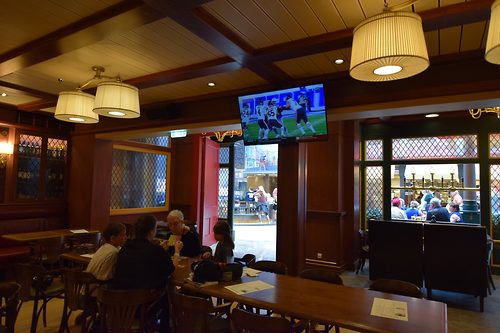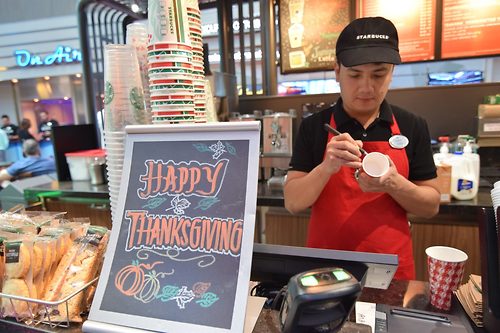 When I walked down the Royal Promenade in the morning, it certainly started to feel like Thanksgiving with lots of guests at NextCruise looking to book a cruise.  A new Cyber Weekend sale debuted today and it looks like it grabbed a lot of attention.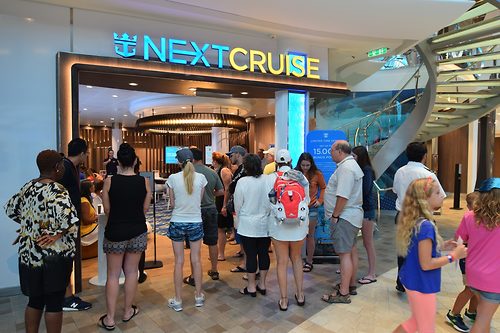 One of the RoyalCaribbeanBlog group cruise events I was really looking forward to was our version of the classic game show, Match Game.  We held the event in a conference room, and had a few different contestants try to match our six panelists.  In our version, we try to give the game a Royal Caribbean spin.
Here's an example of one of the rounds we played: John said, "I set the new world record for Ultimate Abyss riding: I did it 3000 times in a row. And the minute I got off, I set the new world's record for _______ ing."
After the game, we headed up to the Solarium to enjoy some time outdoors. Unfortunately, it was a cloudy day, so not exactly a lovely sight to enjoy.  Nonetheless, it was mostly dry out and the cloud cover meant comfortable temperatures.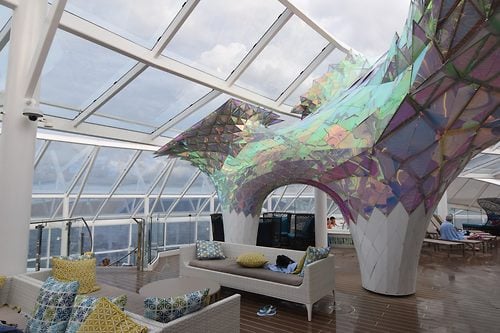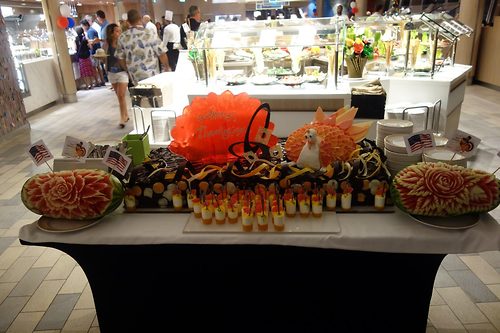 With it being formal night and Thanksgiving, we decided to get ready a bit earlier than usual.  We wanted to take some family photos and enjoy the holiday looking our best.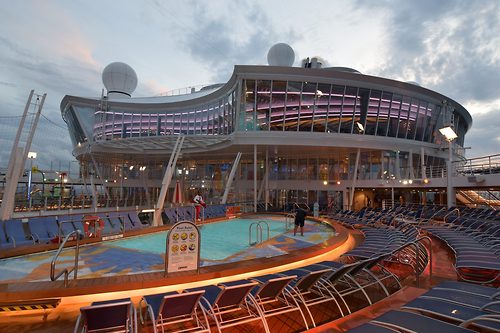 Our group met in Dazzles for a Thanksgiving toast, and enjoyed some champagne along with an opportunity to take a photo together.
For dinner, we headed to the main dining room.  Being Thanksgiving, there was a special menu for the holiday.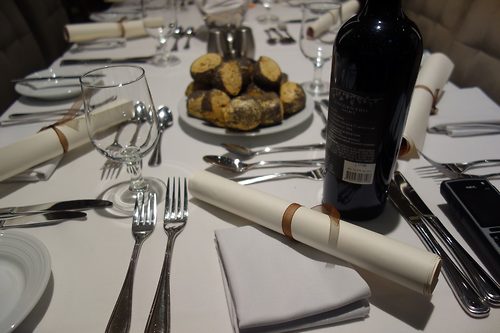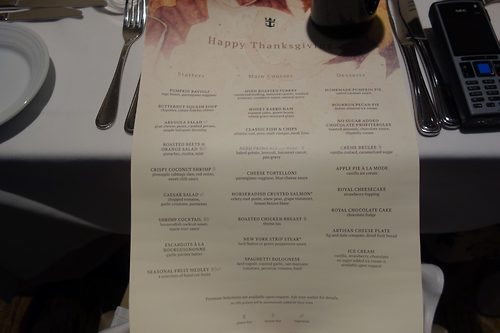 I opted for as many Thanksgiving dishes as possible, including pumpkin ravioli, butternut squash soup, turkey and pumpkin pie.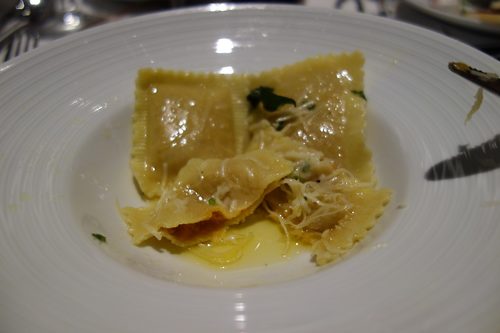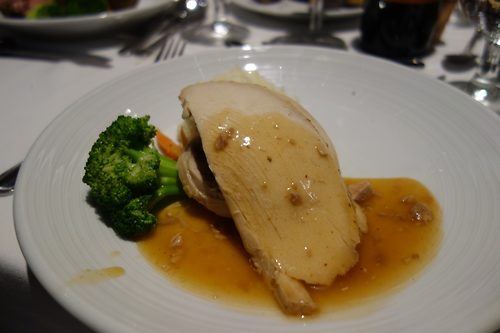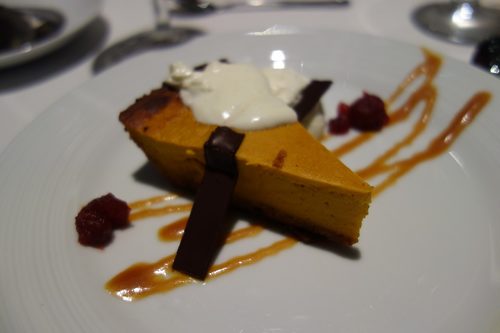 After dinner, we had reservations for Flight, arguably the premiere show on Symphony of the Seas.  I had heard such positive reviews that I was quite excited to see it for myself.
Flight is an original Royal Caribbean production and is a tribute to the history of aviation and to the people who dared to make manned flight and space travel a reality.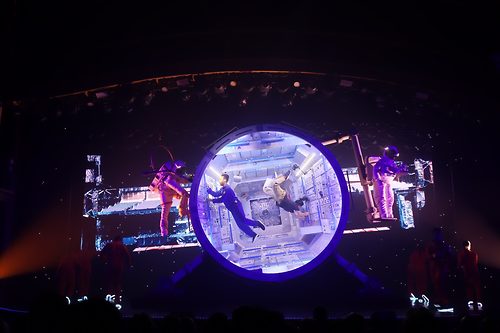 Unlike the original production on Harmony of the Seas, Columbus the Musical, this is less a story and more a historical celebration.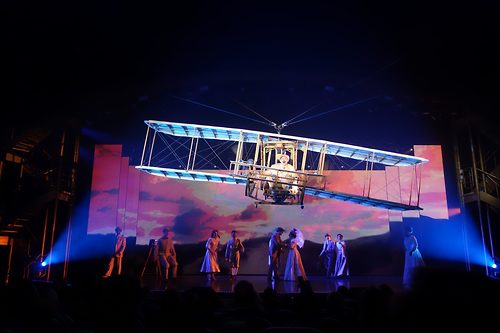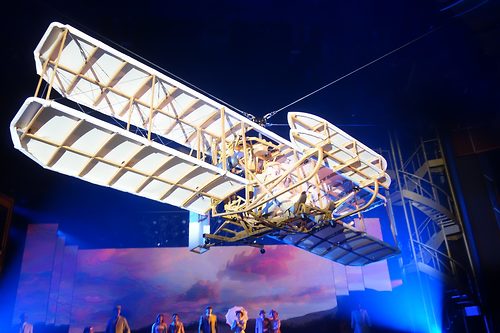 There is no doubt that the visuals, technical aspects and theatrical presentation are incredible.  I dare any cruise line, anywhere to rival the visual effects of this show.  Heck, I doubt there is another stage production on land that comes close.  Some of the effects in this stage performance felt like I was on a Disney World ride rather than in a theater.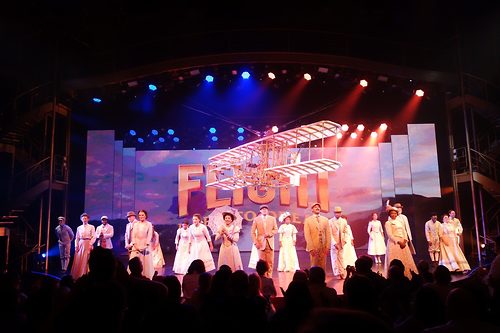 After seeing the show, I had a couple of drinks at the pub but decided to head to bed so I could have a full day of fun on my last day.
Tomorrow we are in Nassau, Bahamas.